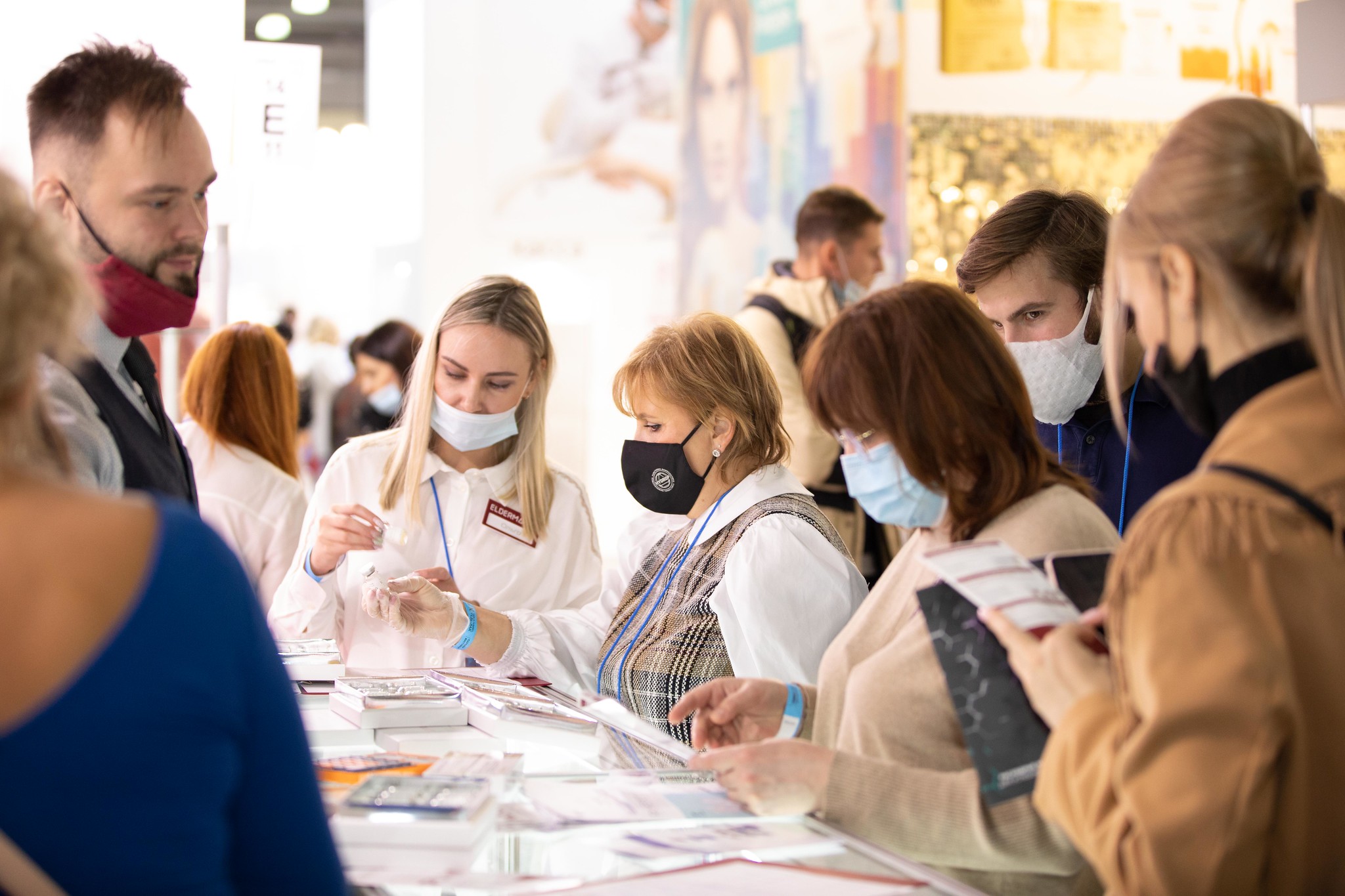 The COVID-19 pandemic is not over yet and it has hindered the normal international exchanges and trades. But globally, cosmetic market demand tends to stay strong. Driven by robust global demand, international trades will continue to grow. In such a world with increasing uncertainties caused by the virus, how to maintain the international exchanges and trades is a big problem facing both buyers and sellers. As the world slowly recovered from the outbreak in the second half of this year, some famous international beauty exhibitions, like
Cosmoprof Lasvegas
in the US, Salon International in the UK, and
Beauty Middle World East
in Dubai reopened. The active participation and negotiation on the spots indicate strong purchasing desire and enthusiasm from buyers. This is a positive sign that market will gradually recover in an orderly manner. Besides, a series of digital places, such as, Wecosmoprof, Beauty Space, Cosmoprof Digital Week, has been created for participants to get in touch with global buyers and expand their sales channels during the pandemic.
But overall, it is a truth that physical exhibition activities suffer from the uncertainties brought by COVID-19, while digital communications and activities do little to help increase the odds of purchase due to time constraints and buyers' uncertainties.
Just under such a background,
BeautySourcing
uses a whole-new model—online contact plus trade shows—to connect global buyers with premium Chinese beauty suppliers. At Beauty Sourcing, we bring product samples to the most important gathering places for beauty buyers and experts, such as, the upcoming
InterCHARM Russia 2021
. In this way, buyers can see products in person and touch them to feel the materials and surface treatment. Based on the visual and tactile intuitive experience, we also offer online 24/7 customer services. Buyers can find more products, send their request for quotations to us or talk about the transaction details, etc. What we do is to make buyers' sourcing process easier and provide new solutions to Chinese premium suppliers.
In August of this year, BeautySourcing achieved great success at Cosmoprof Lasvegas. Buyers spoke highly of the 220 product samples on display and the online trade talks on our platform for their convenience, timelessness and high efficiency. As recently as December 8, we will attend the beauty gala with our 22 premium suppliers from China. In our independent exhibition space, we will present the latest one-stop solutions from beauty packaging, makeup tools, nails, cosmetic tattoos, eyelashes, beauty devices to hair care.
During the event, BeautySourcing will create an immersive experience by engaging buyers in online and offline interactions. Buyers can interact with us through their social media platforms and then we will randomly select some lucky buyers. Each of the lucky buyers will get an exquisite gift box with some bestselling products inside on the scene. We have prepared various trendy products as gifts for you, including beauty devices, nails, eyelashes and makeup tools, etc. Here is the first glimpse of some of them.
This is a pretty, multifunctional LED photon therapy mask. It uses different spectra for skincare. For example, blue light kills bacteria and promotes cell blood circulation. Red light increases cell activity and promotes skin metabolism. With silicone eye part and 1:1 face proportion design, it wears comfortably and ease of use.

We have also prepared 9pcs makeup brushes. This set of products is treated with a non-toxic, hypoallergenic compound that attacks and destroys harmful bacteria. They are durable and look high-end. Importantly, they turn your green efforts a reality—they are made from bamboos and can be biodegradable.

As Christmas Day and New Year's Day are around the corner, holiday eyelash extensions may be on your purchase list. We have put mixed color false eyelashes in our gift boxes. They look natural and can be used repeatedly. Moreover, they are soft and comfortable.

Actually, we offer more than you expect. For more details, please follow our social media account (@BeautySourcing).
Related Products