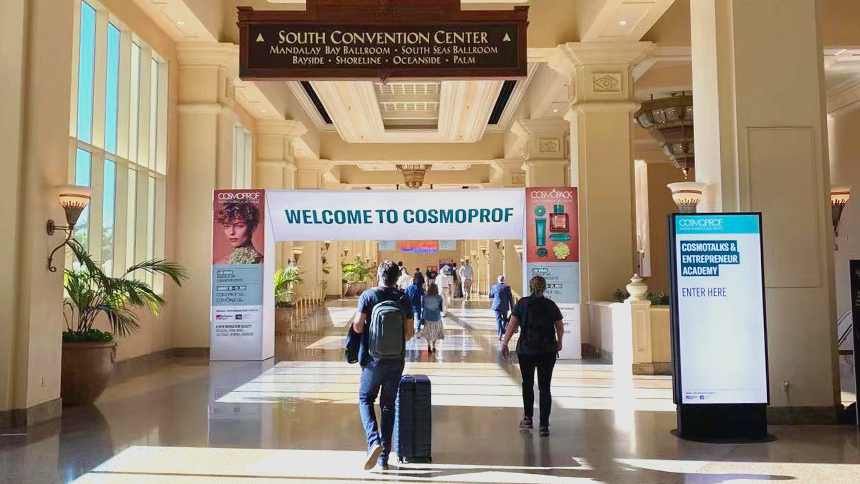 Due to the Covid-19 pandemic, global economic activities have cooled—investor panic grows and consumer confidence falls. Short-term measures in response to the outbreak, such as, border restrictions and lockdowns, have slowed the free flow of talents, goods, and technology. Inevitably, nearly all sectors, including services and manufacturing have suffered a lot. In particular, global international trade and supply chain fluctuation show a downward trend.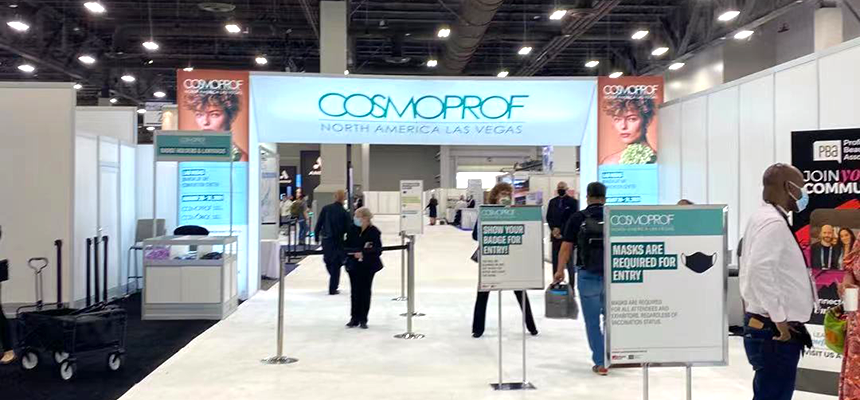 Strict restrictions on the movement of people and delays in resumption of work have severely affected global manufacturing industry, adding to the risks of disruptions in the increasingly integrated global supply chain. Fortunately, China, at the heart of global supply chain system, first brought the epidemic under control. This facilitates the international trade and stabilizes the global supply chain. As such, China has received numerous production and processing orders from all over the world.
At the invitation of Beauty Sourcing, 19 Chinese suppliers from different domains attended the Cosmoprof Las Vegas for the first time. The unique solutions to packaging, nails, hair care and beauty devices they brought were well received by global buyers. These stable production capacity and flexible processing could ensure the supply chain management of buyers.


For example, Blookpak customizes quality dispensing systems based on viscosity and product performance. Its diversified packaging solutions add to the rich options. Passen and GreenYard offer solutions to environmental sustainability. While Kelmien provides global buyers with stick formats with special designs in keeping with the hygienic trend. For nails, Aosmei provides all kinds of nail gel polish and raw material; Yidingcheng Biological introduces green nail beauty products; Asia Nail offers innovative spot light solutions. Nicemay catches up with at-home beauty device trends and offers a range of cutting-edge smart beauty apparatus. Obviously, our suppliers are trying to meet diverse demands of buyers.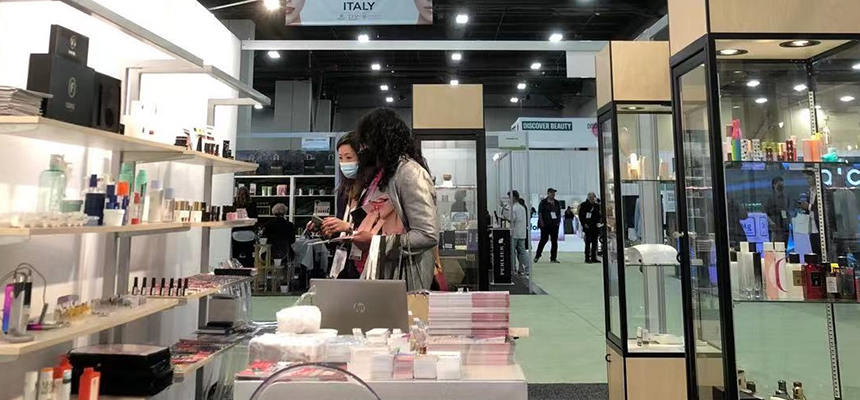 The stable, flexible and innovative solutions from 19 quality suppliers have won consistent recognition at home and abroad. During the three-day exhibition, Beauty Sourcing's booth was crowded all the time. We welcomed hundreds of buyers with strong purchase intention every day. Orders poured in on the site. That is beyond our expectation.
Here are some of buyers'voices.
"Due to the epidemic, we have no opportunity to communicate directly with suppliers. But Beauty Sourcing provides us the access to the latest, innovative solutions of Chinese suppliers online. Meanwhile, we can learn about the materials, processing and designs of samples on the site. This means our purchases will be more efficient. "Jenny Nguyen, Brand Owner of Jn360 Beauty.
"Beauty Sourcing is doing a great thing. Based on its market prediction, it provides the most professional solutions. Its one-stop services greatly enhance user experience. We are pleased to see the diverse and comprehensive solutions from China."Nayelly Ascencio, Director of Operations of GABeauty.
"Through Beauty Sourcing, we better understand the innovative solutions and continuous vitality of Chinese suppliers. The platform speeds up our selection of suppliers, and the supplier recommendations are very useful to us. So to speak, Beauty Sourcing provides a direct and efficient platform for communication across the global beauty industry."Gagan Anand, Business Development of Global Marketing Supply Inc.
"I deeply feel Beauty Sourcing's strong appeal. This is an efficient and pleasant cooperation! We will continue to work with quality suppliers in China through Beauty Sourcing and look forward to growing together!" Elizabeth Clark, P&D of Gelcare.