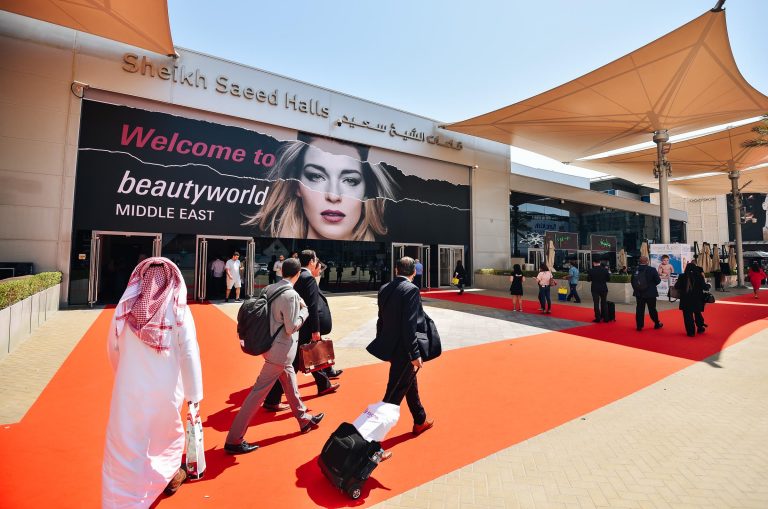 Messe Frankfurt Middle East, organizer of Beautyworld Middle East, confirmed yesterday (10 September 2020) that the 25th edition of the event has been again rescheduled to take place from 5-7 October 2021 at the Dubai World Trade Centre.
Beautyworld Middle East, region's largest beauty and wellbeing exhibition in Dubai, originally planned to run in May 2020, was previously postponed to November 2020 due to the Covid-19 pandemic. Now it has confirmed its doors to open in October 2021, and it's noteworthy that the show will be hosted since then as an autumn trade fair annually, while the original Middle East Beautyworld had been held in spring in previous years.
Regarding to this switch, Show Director Elaine O'Connell said the switch to autumn came after extensive consultation with exhibitors, trade visitors, and the venue. "The autumn months offer an ideal window for manufacturers to present their latest innovations that can be marketed in the holiday season and New Year," said Ms. O'Connell. "Trade buyers, beauty professionals, distributors and retailers can also find fresh insights and new trends from the biggest names in the beauty business."
Beautyworld Middle East is the region's largest international exhibition for beauty products, hair care, fragrances, and wellbeing. It covers the six product groups of Hair, Nails, and Salon Suppliers; Cosmetics and Skincare; Personal Care and Hygiene; Machinery, Packaging, Raw Materials, and Contract Manufacturing; Fragrance Compounds and Finished Fragrances; and Natural and Organic.
In its 24th edition in 2019, the three-day event set new records, attracting 44,256 visitors from 150-plus countries, a 20 percent increase over the previous year. Beautyworld Middle East 2019 also featured 1,790 exhibitors from 66 countries spanning 62,000sqm of exhibition space.
Canceling the live show may be disappointing; however, the switch to autumn of the show may bring more new opportunities. We can now look ahead positively to the 2021 edition of Beautyworld Middle East.
Source: https://beautyworld-middle-east.ae.messefrankfurt.com/dubai/en/press.html