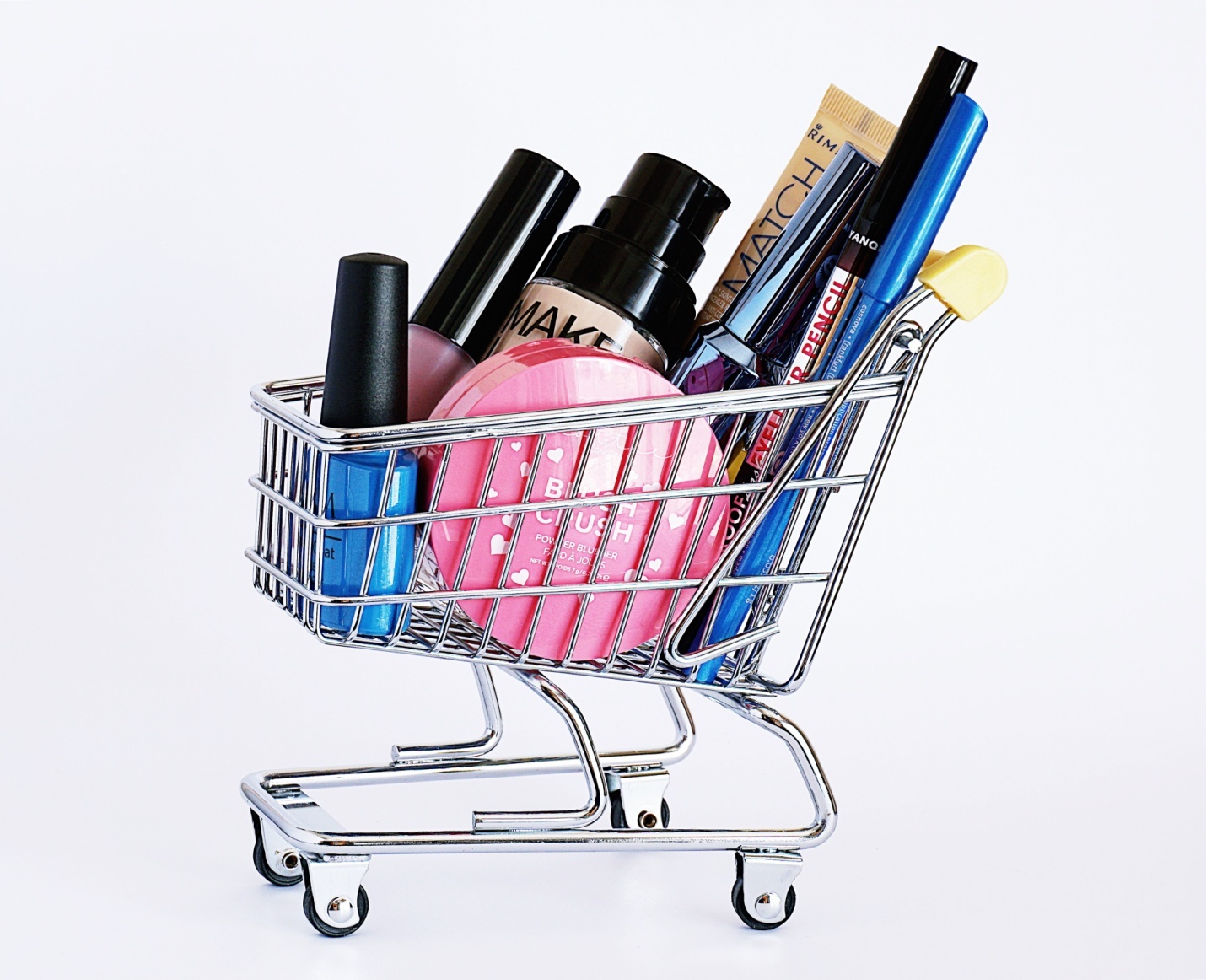 Operating a beauty company (or any business) during COVID-19 is nerve-wracking. Will you survive another lockdown? How will you afford to keep your doors open?
The uncertainty is getting the best of us, especially when it comes to determining your establishment's future.
We can try to compare now to past economic downturns, such as the 2008 financial crisis. The beauty industry saw a slight decline in profits in 2008, but it bounced back entirely by 2010.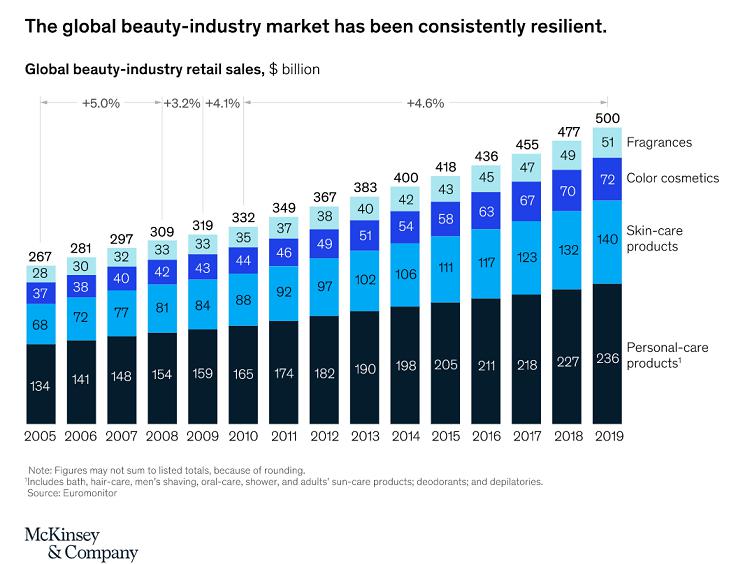 Source
However, this is an unprecedented time, making it harder to predict how things will play out in the end. So all you can do is stay flexible and adapt to the changes as they come.
Let's take a look at ways you can go from barely surviving to thriving amid COVID-19.


How COVID-19 is Impacting the Beauty Sector

The impact the pandemic will have on beauty businesses is expected to be greater than the last recession. But it may prove its resilience and come through in the end.
For instance, China's February beauty sales dropped 80% compared to 2019. Yet, in March, the year-over-year (YoY) decline was only 20%, showing a sharp bounce upward.
Unfortunately, there's still the worry of low consumer confidence. Global consumers surveyed are saying they'll be spending less on beauty products in the near future.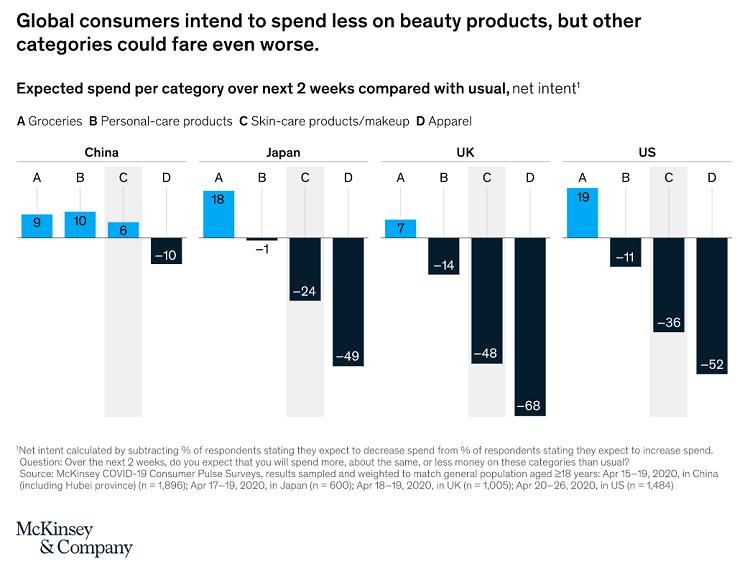 However, this doesn't have to mean a bleak future for your beauty business. Let's review some of the ways the beauty industry is adapting.


How Beauty Consumers Are Shifting

Listening to consumer demand will be incremental as we move forward post-pandemic. Seeing how their buying behaviors change will determine how beauty businesses should react.
For example, before the pandemic, 85% of beauty product purchases were made in-store. This has since dropped to 30%. But the sales aren't disappearing entirely — they're moving to digital.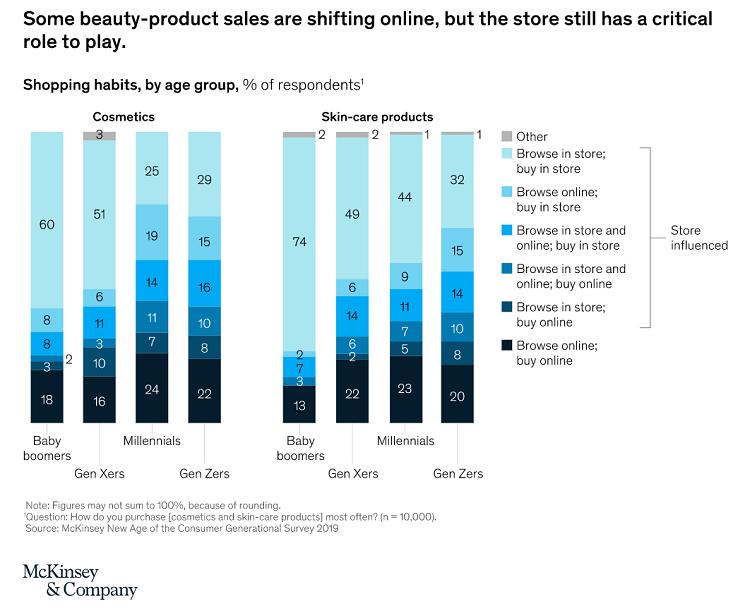 We're now seeing an increase in online sales, but overall, they're not matching pre-pandemic in-store sales. Yet, some beauty product brands are scaling their operations because e-commerce sales are twice as pre-pandemic sales.
For example, Sephora saw 30% sales growth in the U.S., alongside Amazon's sales for beauty products.
It appears that going digital will be one part of surviving the pandemic. The second part will be adapting the types of beauty products you're selling.


What Beauty Products Are Selling Amid COVID-19?

It's no surprise that soap, sanitizer, and disinfectant products are doing well during the pandemic. Or that makeup and fragrance products aren't doing so hot (55% and 75% declines).
More people are working and schooling from home, making these items irrelevant.
But those who are venturing outdoors wearing a mask are creating a new trend for above-the-mask products. For instance, Alibaba reported eye cosmetics are selling 150% more month over month.
We're also seeing an uptick in skincare, haircare, and bath-and-body product sales. Self-care and pampering is the trend right now, making this market worth considering.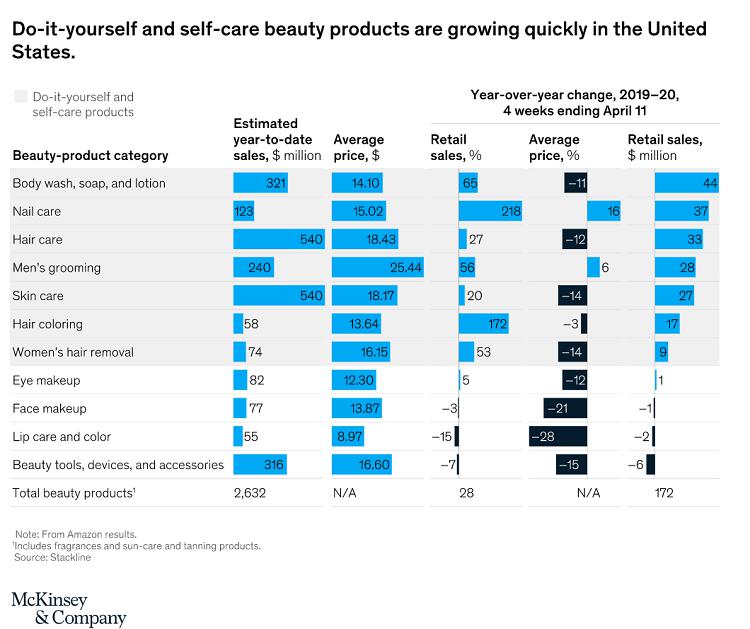 In France, luxury hand soap sales were up 800% as the country was locking down. There was also a big boom for self-care beauty items, such as aromatherapy, detox products, and candles. Even hair care products increased by 300% (YoY).


How to Pave Way for Your Beauty Business's Success
Consumer trends dictate the next moves for businesses. And what the beauty customers are demanding is convenience, cleanliness, and relevance.
For some brands, this means changing strategies, and for others, it means being innovative. So here's a look at some of the things you can do to make your beauty business thrive during COVID-19.

1. Switch Up Your Business Strategy to Maintain Relevance

One of the pitfalls of owning a beauty business during a pandemic is that consumers' priorities change. So unless you can switch things up quickly, you'll risk losing revenue (or even your business).
One Singapore brand did this and saw great results. Ange Gardien launched in October 2019, offering a variety of fine fragrances. But as COVID-19 hit, sales plunged, causing them to quickly adapt and change to customers' needs.
This included changing their approach to product development. Rather than launching a glossy texture lipstick, they went with transfer-resistant lip lacquers that can be worn under masks. The brand also added vitamin A to its eye shadows and acacia peptides to lipsticks to cater to the growing self-skincare trend.
You can do the same by refocusing your beauty products, so it resonates better with post-COVID customers.

2. Be Flexible and Agile Now and Going into the Future

Doing business amid the pandemic has changed the focus and direction of retailers. What was once important is no longer relevant and vice versa. For example, you'll find more companies dropping traditional advertising methods and adopting messaging that's purely empathetic.
This works because people are gravitating towards brands that show humanity. Embracing this new norm into your marketing, sales, and advertising strategies is critical.
This is just one example of how you can demonstrate your brand's agility.
As long as we're under these conditions, it's vital to find new ways to adjust your operations and strategies to suit the times. Here are a few ideas you can try:

● Don't forget about traditional venues — reach out to the chamber of commerce and other entities that can help your business through this time.
● Find ways to use digital to recreate physical experiences (i.e., use augmented reality to allow customers to try on makeup).
● Rethink selling some of your products in different venues, such as Amazon, Walmart, Target, and Ulta (if it doesn't resonate with your branding after six months, then try a different strategy).
● Search for ways to be useful to your customers (if face masks are causing dry skin, offer a special moisturizer designed for them).
● Invest in trends of the future as it pertains to reaching customers — if you think social media will be useful for years from now, then start growing expertise so your company's prepared.
● Be flexible, try new things, and experiment. Try this with your products, marketing, and approach to see what works and what doesn't. Don't be afraid to fail!

3. Innovate Your Beauty Products to Match the Needs of Customers

Everyone today is more health-conscious than usual. Sanitation is a top concern, so it only makes sense to find ways to offer a healthy twist to beauty.
That's what Skin Inc, a Singapore beauty brand, chose to do. They innovated their skincare products by creating what's believed to be the first hand serum and sanitizer duo.
It's an ingenious idea because consumers are washing their hands more often, leading to eczema. So to combat this, they brought forth a solution that both moisturizes and cleanses your hands.
Innovation is definitely going to be essential if you want to stand out from competitors.

4. Attend Remote Beauty Events

Many major beauty trade shows and events were canceled because of the pandemic. But what's popping up in their place are virtual events.
Now isn't the time to forgo attending remote events, especially since it's the best way to connect with potential partners for your beauty business. If you're trying to expand into new markets or innovate your products, then you need to network.
Aside from remote events, you can also use channels to find potential partners. At BeautySourcing, we help beauty brands with our B2B platform, which streamlines finding beauty suppliers, ODMs, and OEMs to partner with.
Our marketplace boasts a showcase of over 10,000 suppliers and 200,000 products from over 100 worldwide beauty trade show events. Select the event, supplier, or product and begin making meaningful connections to grow your business.
Our goal is to help diminish the divide between beauty businesses and suppliers so they can continue growing throughout COVID-19 and beyond.
Ready to learn more about how BeautySourcing can help your beauty brand? Then check out BeautySourcing today!