Who We Are
BeautySourcing, as an O2O platform, strives to offer global buyers the beauty supply chain solutions originating from China. The online showcase enables simple, straightforward, and fast search. Buyers have the opportunities to get access to numerous premium Chinese suppliers. While the offline displays allow buyers to take a closer look at and touch the samples in person. The Online-To-Offline experience will expedite your search for premium suppliers.
What We Have Done and Achieved
We continuously explore Chinese high-quality suppliers based on changing market focuses, and update recommendations on innovative solutions. Our updates cover important market data, industry trends and global event news, for example, from green solutions for beauty brands and innovative nail solutions, to trends of deepening systems, flat lash, and hygiene packaging, to the global events and the solutions that will debut there. The news and updates inform website visitors in a timely manner, greatly increasing the speed of procurement.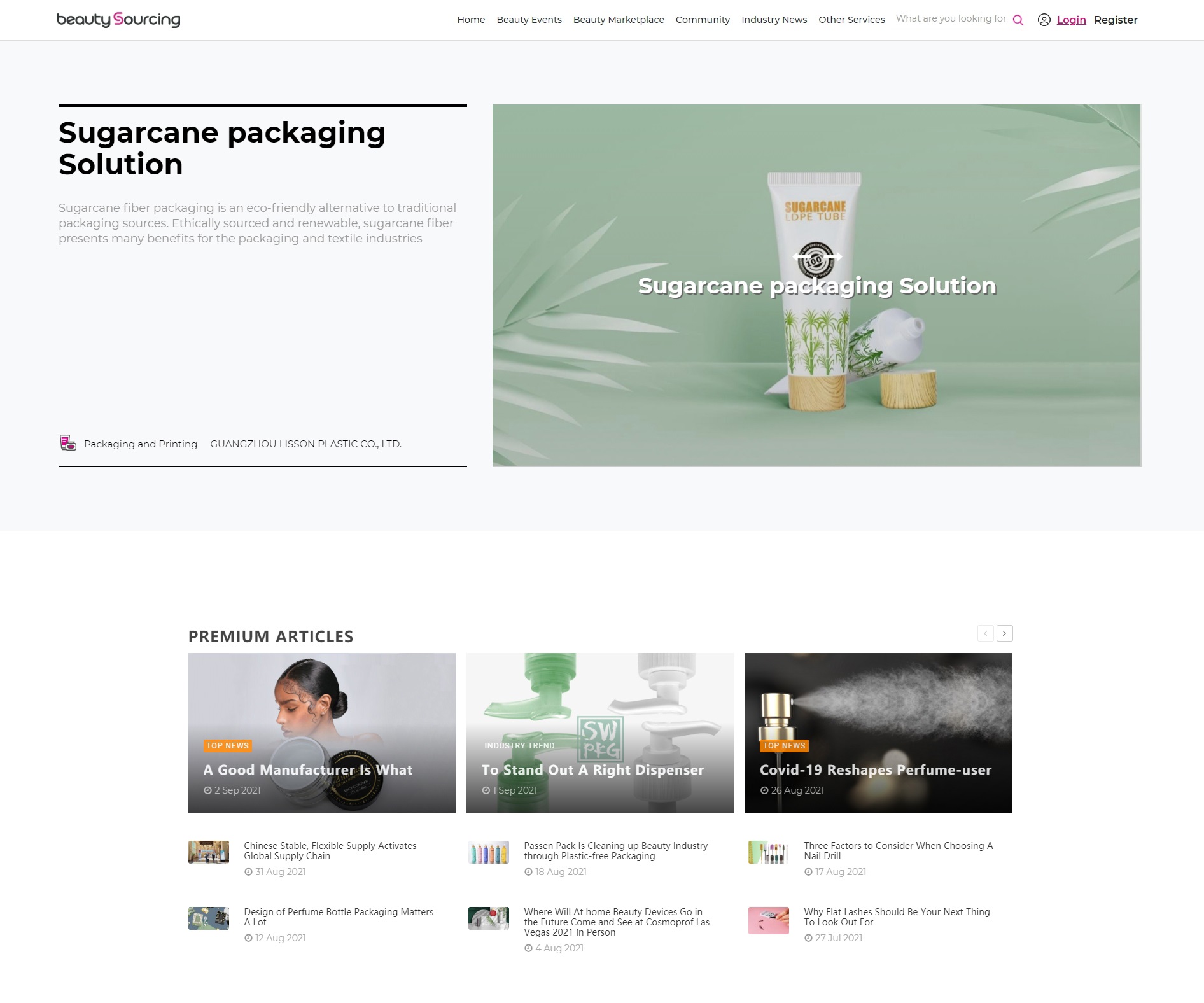 Importantly, we also invite many experts to offer professional insights. How to choose a nail drill? What is the trend of at-home beauty devices? How to stand out in the formula of beauty? … On our websites, experts will share with their views with you. We update our news and information constantly so that visitors get the latest news. And thus, our website traffic have surged.
Data Speaks Louder than Words: Website Traffic Hit a Record High in August
In July 2021, BeautySourcing introduced the premium suppliers alliance page, covering all the 11 specific product categories, including Packaging and Printing; Perfumery, Cosmetics and Toiletries; Professional Beauty Salon, Spa & Aesthetic; Haircare; Hair Extensions and Wigs; Nail; Eyelashes and Tools; Makeup Tools; Permanent Makeup; Machinery; and Ingredients.
"We adds to such new function to solve the problems buyers may encounter. Conventionally, they can't get a full picture of the real processing during the online trade; or the sellers are just traders without any factory. While this website showcases the premium suppliers we selected for you, and each of them enjoys well-equipped factories. Through this page, buyers can fast find the right suppliers online and know the products and process on the spot, as all the products displayed on this page can be accessed to buyers in trade shows. This is the biggest difference from other Market Place modules," says Beauty Sourcing founder Tony Tong.
Cosmoprof Las Vegas 2021 was our first O2O demo. Solutions from 20 premium Chinese suppliers were highly praised. Buyer enjoyed the convenient online search and offline real touch. This is what some online platforms, such as, the Alibaba International, could not offer.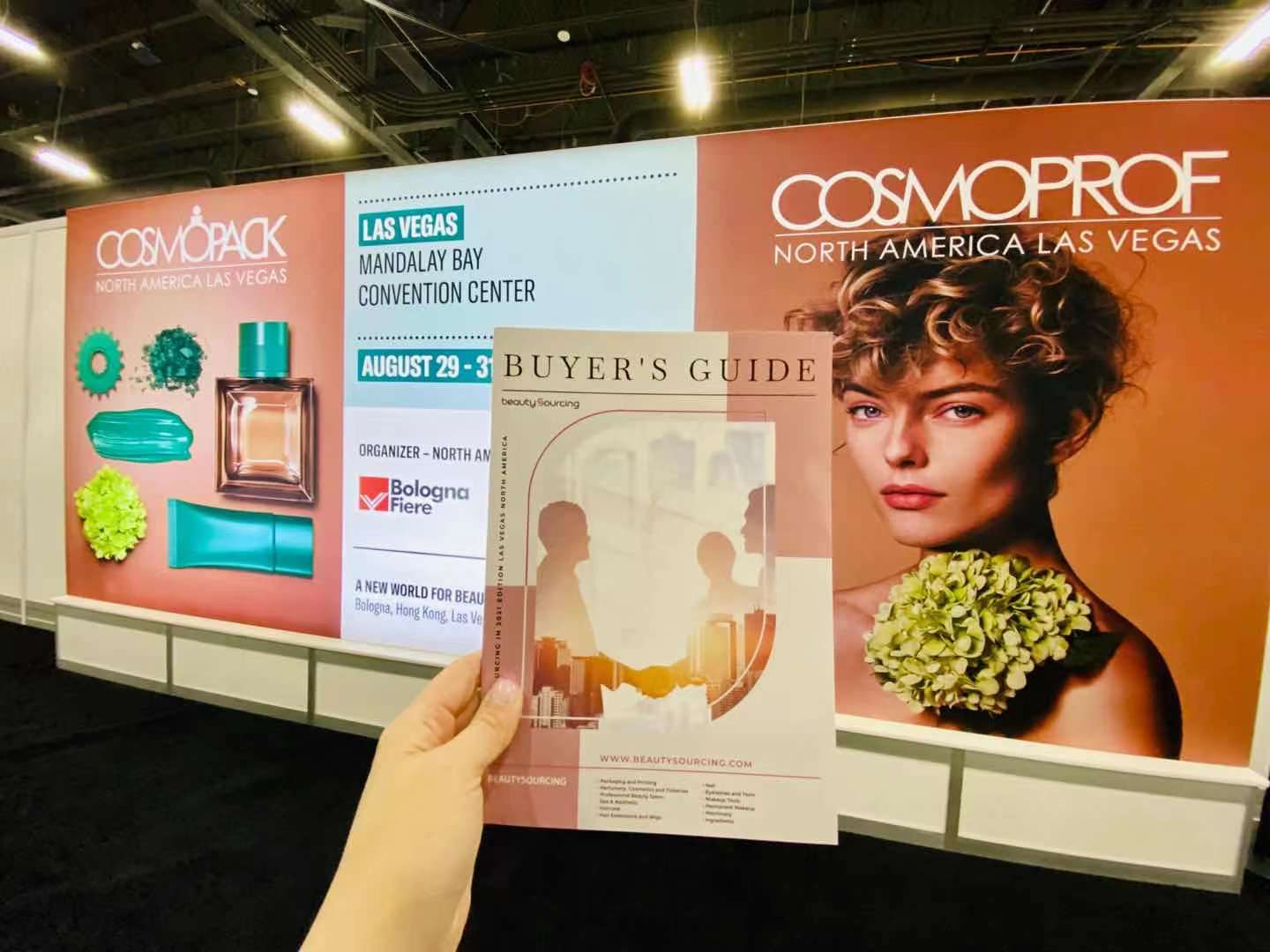 As a result, in August 2021, Beautysourcing.com received a record 39847 unique visitors—up 45.47% over last month.
This shows that new O2O purchase mode during the pandemic is well recognized by global buyers. And Beauty Sourcing platform becomes an important channel for buyers to obtain industry and market information. The trend promises to grow down the line.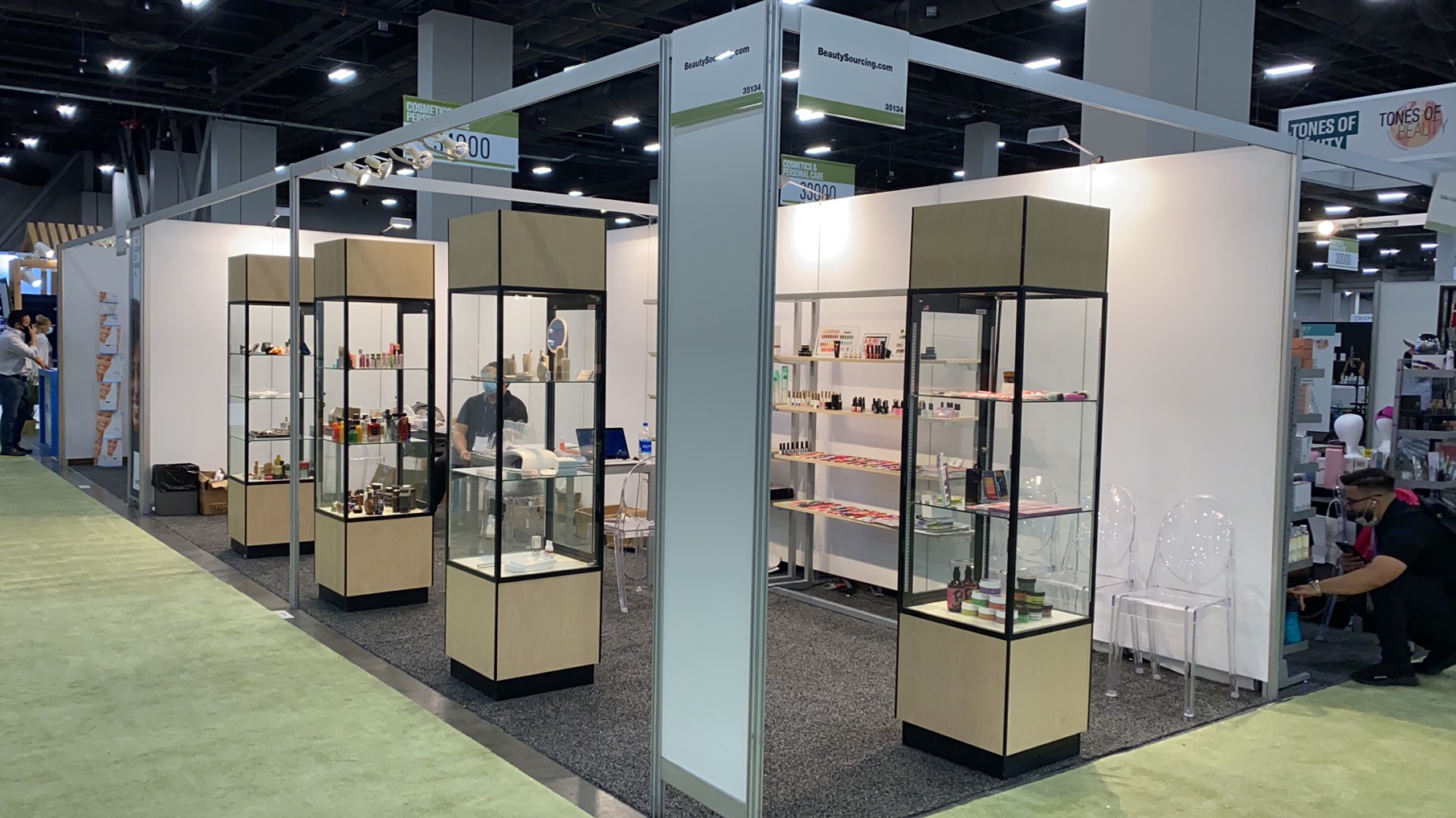 Going Forward
In consideration of the challenges faced by supply chain management in the post-COVID-19 era, BeautySourcing will renew its efforts to identify premium Chinese suppliers and keep tracing and updating their latest solutions. We will continue to showcase our samples at renowned beauty exhibitions worldwide for in-person experience. With the outbreak far from over and the interruptions of social distancing, BeautySourcing is proud to serve a platform to connect with you and premium suppliers.