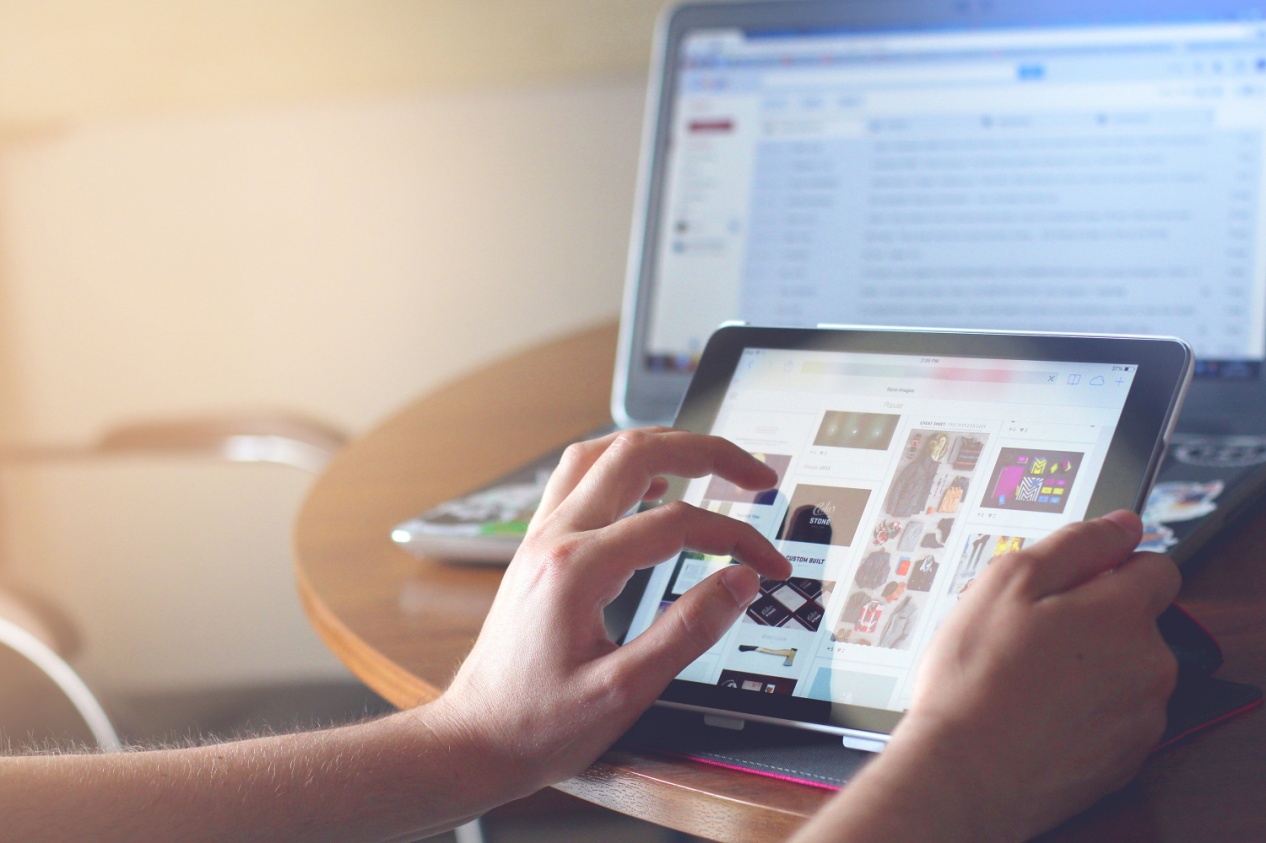 An urgent new focus for the beauty industry is transparency. It's harder to demonstrate to the consumer than it might sound. Amid growing scrutiny, beauty brands are turning to blockchain to help boost consumer confidence.
Blockchain, a secure and decentralised means of recording and storing data, helps brands to deliver transparency. EM Cosmetics, set up by beauty entrepreneur Michelle Phan, is taking it one step further: the company has partnered with Lolli, a Bitcoin rewards programme that allows customers to earn parts of Bitcoins called Satoshis via a browser extension when they place an order. "The younger generation are hyper-conscious about what they want to buy, and they will boycott with their wallet if they don't agree with what a brand is doing," says Phan.
The beauty sector faces accusations of greenwashing, prompting a growing recognition of the need for a more convincing, detailed response. According to a global study, an estimated 60 per cent of beauty consumers want to know more about the sourcing of ingredients. Research suggests that shoppers will spend more if they believe a brand to be ethical.
The problem is that terms such as 'clean', 'natural' and 'sustainably made' have no clear meaning, enabling greenwashing to thrive. "Two years from now, are Gen Z or millennial consumers going to buy a beauty product that cannot substantiate its authenticity and its brand claims with traceability data?" asks Niall Murphy, CEO and co-founder of Evrythng, an IoT software company that specialises in consumer packaged goods.
The digital space can mislead as much as illuminate. In 2019, American skincare brand Sunday Riley narrowly escaped a fine from the Federal Trade Commission (FTC) after an investigation into a whistleblower comment on Reddit found that brand employees had been instructed to leave glowing reviews for their products on beauty retailer Sephora's website, and to 'dislike' negative reviews of their products in hopes of getting them removed. Such cases raised consumer concerns about the claims made for many beauty products.
Looking to reassure its customers, in 2019 beauty e-tailer Cult Beauty turned to transparency software company Provenance. "We wanted to help substantiate claims that are being made and to assure [customers] that they're true," says Jessi Baker, founder and CEO of Provenance. The partnership features 'proof points' that shoppers can examine before purchasing. The 'proof point' keywords on web product pages include Coral Reef Safe, Cruelty Free, Supports Charity and 100% Recycled. "These appear as an icon on a product page that says 'cruelty free' or 'clinical trials', and when a customer clicks on it, a window comes up with the dated accreditation or certification and plain-speak bullet points about what this means in real terms," says Cult Beauty co-founder and co-CEO Alexia Inge.
Cult Beauty has now added over 1,500 proof points across 60 different brands, including REN Skincare, Becca Cosmetics and Goldfaden MD. Inge says: "This use of blockchain technology swings the status quo from over-sell and under-inform to educated and empowered."
While all proof points are stored in the blockchain ledger, making them tamper-proof and decentralised, some of the proof points require the brand to self-report rather than be independently audited. For example, the Vegan and Cruelty-Free proof points require certification from PETA and Leaping Bunny, respectively, while Supports Biodiversity or Donates To Charity are buttressed by information from the brand that customers can read. Backing up brand claims isn't the only benefit of blockchain. Phan said she chose Lolli as a partner because she wants to educate her largely young female customer base about cryptocurrency and encourage them to explore the world of Bitcoin further, while Parfums Christian Dior is using blockchain in partnership with Microsoft and Consensys to help stop counterfeiting.
Cult Beauty's Inge reports that the 'proof point' initiative has been well-received by customers. She noted an uplift in engagement of 125 per cent on an Instagram post announcing the partnership. Baker adds that proof points around clinical trials, packaging and helping local communities have the highest click-through rates.
Allowing customers to inspect the records for themselves adds greater accountability. Research suggests some two-thirds of female beauty shoppers around the world welcome greater label transparency. In December, sunscreen brand Purito was widely criticised on social media after cosmetic formulator Judit Rácz of InciDecoder published independent laboratory results that showed that the Purito Centella Green Level Unscented Sun, billed as an SPF50+, was in fact only offering SPF19.
But blockchain is not a silver bullet, according to Dr Jack Parkin, digital economist and author of Money Code Space: Hidden Power in Bitcoin, Blockchain, and Decentralisation. "Bad data in, bad data out," cautions Dr Parkin. "As soon as you have a tangible item logged into the blockchain, it can be hard to make the physical item align with what's in the ledger as it moves through the supply chain. What's to stop someone opening a jar of face cream and meddling with the contents, and then putting it back on the supply chain?"
Dr Parkinalso highlights that blockchain companies themselves need regulation. Another stumbling block is that beauty and personal care products often have staggeringly long ingredients lists, using suppliers from all over the world who may not share the same language or have the same manufacturing practices. "The challenge for brands is to be able to scale their ability to gather the necessary information across their sourcing and supply networks, and organise that information effectively to make it useful, meaningful and trustable for the consumer," says Murphy of Evrythng. "With different information formats used by different source material providers, suppliers or logistics networks, it can be difficult for brands to assemble this information and to prove its trustability to the consumer."
In an industry so imbued with imagination and mystery, integration with blockchain sounds like a technical issue. But, at a time when consumers are becoming more demanding and much more informed, beauty could welcome a big dose of technical consistency.
Source: https://www.voguebusiness.com/beauty/can-blockchain-solve-the-beauty-industrys-trust-issues