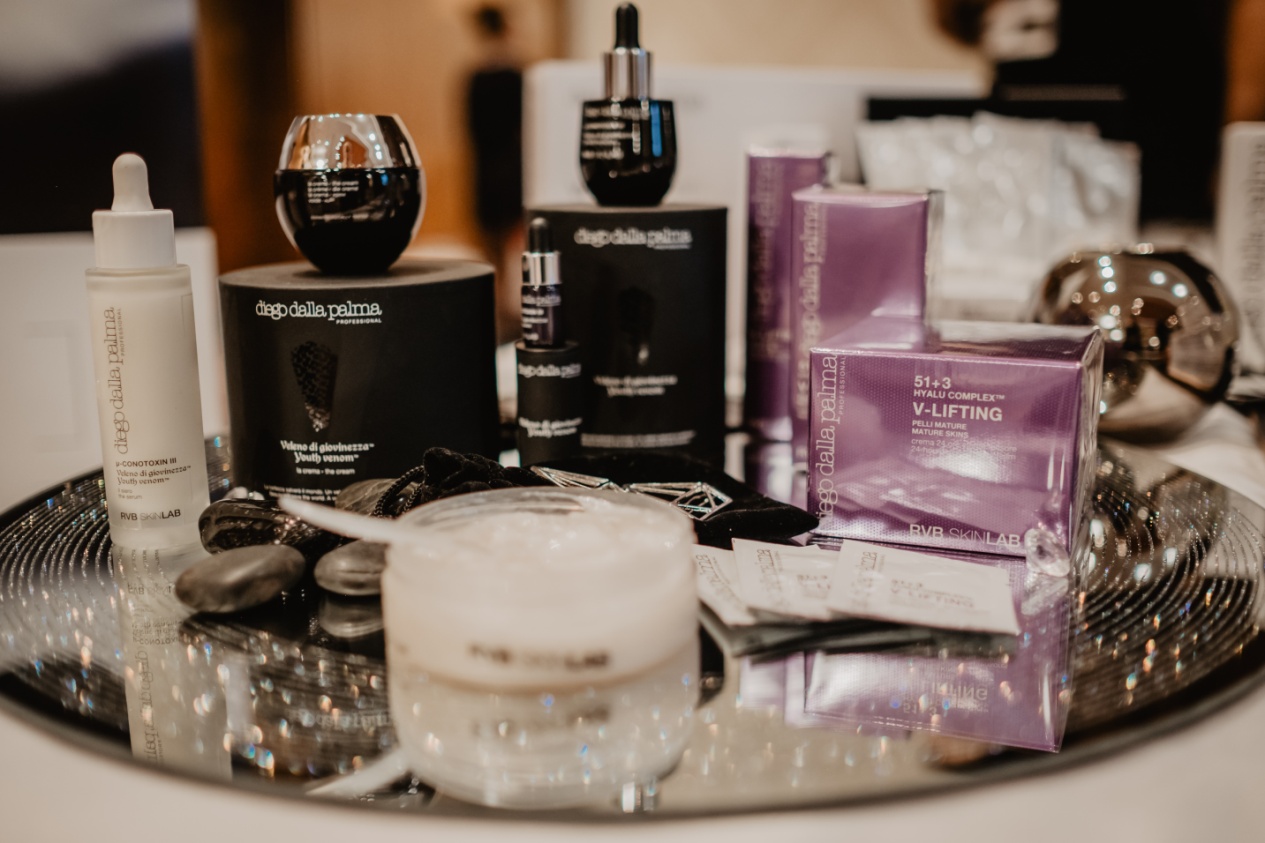 Individualism and a need for newness is powering Chinese consumers allure for niche beauty.
The following is an edited excerpt of a story that was originally published on Vogue Business in China. Read the full article in English here or visit Vogue Business in China on WeChat.
When Zhang Yao started frequenting a Chinese internet forum about niche skincare in 2000, most of the participants were beauty industry practitioners, medical professionals and dermatologists, just like her. Today, there are more than 1.76 million posts under the key term "niche" on social platform Xiaohongshu and the topic is at the centre of heated discussions on other mainstream social media platforms like Weibo, WeChat, Douyin and Bilibili. Niche skincare brands have also popped up on WeChat reseller pages, Taobao fan groups and discussion groups on Weibo and Douban.
Behind this new appreciation for niche skincare products among Chinese consumers is a growing sense of individualism and a constant need for newness, which have turned China's $62.8 billion beauty market into a promise land for Western niche beauty brands, from vegan products and "clean" beauty brands to facelift alternatives like Fotona4D. The trend is spearheaded by Gen Z consumers and digital natives, who use social media to learn about new products and recommend them to friends and family. According to a 2019 Reuter Communications survey of more than 300 consumers across Shanghai, Beijing and Guangzhou, niche beauty brands are preferred by 92 per cent of male and 31 per cent of female customers.
"One thing we see from the rise of consumers born in the nineties and aughts is a pursuit of personalisation and customisation," says Zhao Anqing, CEO of Dairui Daily Items, a Chinese beauty company. Compared to older generations, these consumers use consumption as self-expression and as a way to differentiate themselves from their peers. The term "niche" is not only used to describe a brand's limited market share or its focus on specific consumer needs, explains Zhang. "Niche can also mean representing a cutting-edge lifestyle." In beauty forums in the early 2000s, participants used to focus on product efficacy and feel, while today, she explains, packaging, brand stories and branding are key for a product to be considered "niche". "Many people just buy [a product] because it's a name they haven't heard before," she says.The fluidity of the concept of "niche" beauty means that brands like Drunk Elephant, Skinceuticals and Tatcha, owned by mainstream beauty conglomerates Shiseido, L'Oréal and Unilever, are considered as niche as smaller players like Milk Makeup and Farmacy. Similarly, new players like Glossier and established names like Murad and Topix Pharmaceuticals have the same opportunity to leverage the current niche trend.

Roads to market
One of the more straightforward ways for Western beauty brands to enter the Chinese market and test the waters is collaborating with popular e-commerce platforms like Alibaba's Tmall, as these platforms give easy access to millions of Chinese consumers. Drunk Elephant opened a flagship store on Tmall in September 2019, participating in its first promotion for the Double Eleven shopping festival 44 days later. The brand leapt onto Double Eleven's top 200 in the beauty and skincare category and top 10 among international brands. Buoyed by these results, Drunk Elephant took a range of new products that were originally to be released in January 2020 and instead gave them a world premiere on Tmall in December 2019. When Skinceuticals participated in its first Tmall Super Brand Day in 2020 sales exceeded RMB 100 million (around $14.08 million) and the brand took first place among beauty industry participants, selling more than 100,000 items.
In light of these successes, in April 2020, Tmall International launched an initiative that will see the platform introduce 800 new brands from overseas and incubate 50 of them to help them reach RMB 10 million (US$1.436 million) in annual sales. The platform's consumer base is increasingly dominated by Gen Z consumers, whose beauty purchases are influenced by social media and international multiculturalism, says Liu Yiman, general manager of Tmall International Commodity Center.
Niche Western brands also have an edge in physical retail. Harmay, a Chinese chain that was launched as an online cosmetics store in 2008, has been opening stores in first-tier cities like Shanghai, Beijing and, in September 2020, Chengdu, where consumers queued outside on opening day. The success of Harmay is backed by its assortment of niche international cosmetics and skincare brands, including SG79|STHLM, Swedish minimalist lifestyle brand Tangent GC and French organic skincare brand Graine de Pastel, as well as its own Harmay Concept line. Through its Harmay Laboratory, users can also experience trial products from well-known niche brands from around the world.
Established local companies are also looking at niche Western brands as an opportunity to access more sub-segments and build their own skincare R&D team. Yatsen, parent company of China Beauty Group and Perfect Diary, reached an agreement with French pharmaceutical and dermocosmetics group Pierre Fabre to acquire the Galénic brand in October 2020. Yatsen said the company will continue to support the brand's development in the European market, while also introducing it into the Chinese market and later to other parts of Asia. At the same time, Yatsen will continue to cooperate with the Pierre Fabre Group for future R&D of Galénic products.
Source: https://www.voguebusiness.com/beauty/china-niche-skincare