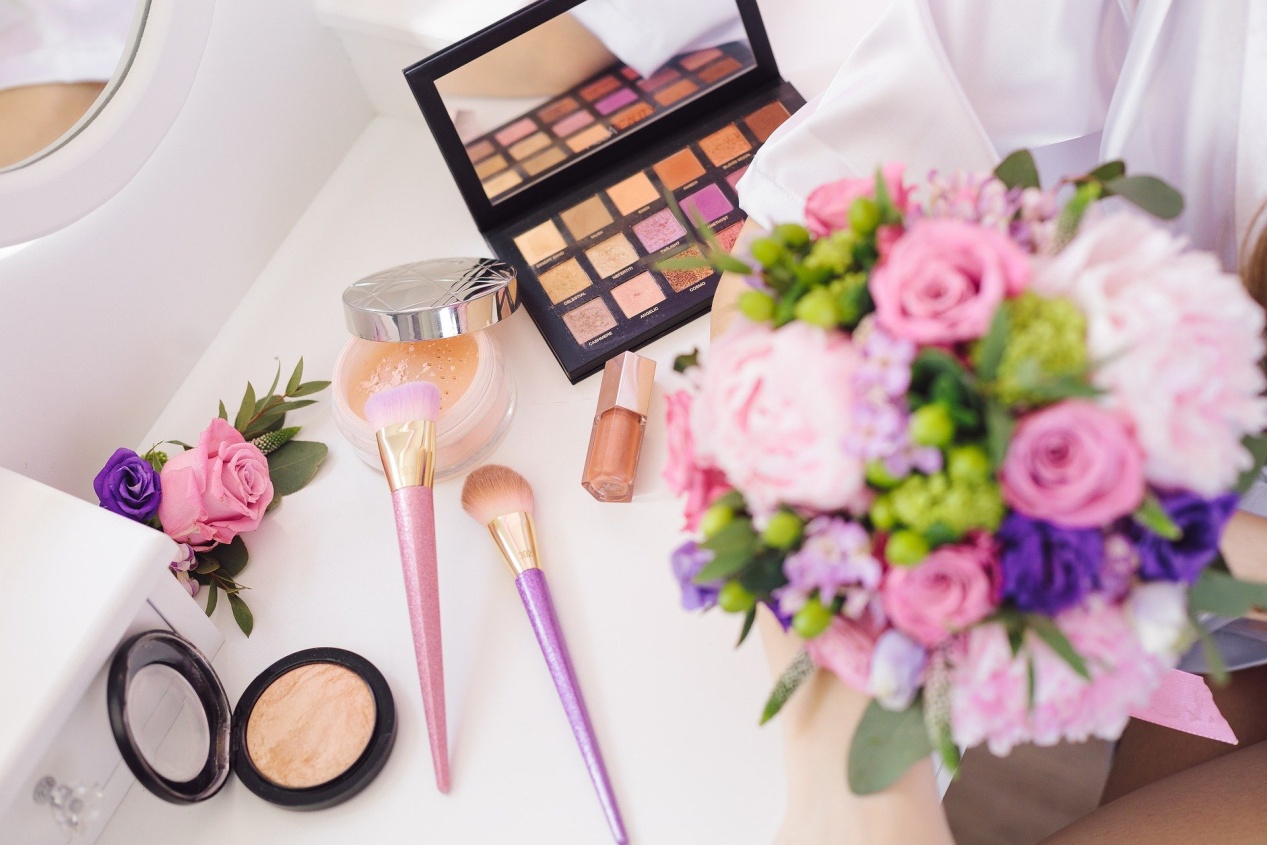 It's very clear to see the clean beauty originated from America and emerging in Western Europe. It just remains rather niche in APAC. According to Euromonitor, the percentage of products with clean claims in APAC is less than one-fourth of that in North America, and is less than one-third of that in Western Europe. However, we are still seeing that this number has been increasing in APAC from 2019-2020.
Based on the local insights of analysts across APAC and data collected by Euromonitor, we're going to showcase how the clean beauty development moves across different markets of APAC beyond the Covid-19 Crisis.
J-Beauty
First of all, the Japanese beauty has been taking a great leading in pushing consciousness of beauty industry both intrinsically and extrinsically. In recent years, the J-beauty brands have been focusing on biotechnology to develop the personalization of skincare products aiming for a more tailored approach. So in 2019, Shiseido rolled out a subscription-based service in Japan called Optune. Optune simplifies the daily skincare routine by offering the most customized products, and it uses an app to collect data from faces to determine an individual skin condition, as well as other personal factors, such as sleeping pattern and environmental factors like the weather. And using this information Optune uses a dispensing machine to produce a lotion to suit the individual's needs, and this lotion is a custom mix of serum and moisturizers. Meanwhile, the substance of COW Corporation, which is called equipped just launched a skincare and lifestyle brand called Alesia in 2020, and this brand has defined clean beauty with a heavy conscious as a careful nature, a careful environment and a careful society, also highlighting a target approach to address skin care needs for people doing sports. They have also shown a strong responsibility towards the entire supply chain from sourcing the raw ingredients to the product's end of life.
Australasian-Beauty
In Australasia which includes Australia and New Zealand, the green and clean beauty has a rather deep heritage and becomes a mainstream of Australian beauty brands. Clean beauty has been widely addressed in the market. But under the impact of Covid-19, the growing ethical consumers in the market have been rethinking the impact of purchase and consumerism. So the brands are highly expected to prioritize society welfare before profit. The growing traction of the social enterprise which is called "thank you" is echoing this consumer demands. This "thank you" brands offer the personal products on hair and body for the purpose of founding life-changing projects, such as bringing water sanitation and hygiene to people in need. By purchasing products from the "thank you" brand, you offer a permit to join the social movement to flip consumerism. So during the current crisis and humanity and healthcare, their brand value and mission to positively impact communities become more apparent and more advocated among consumers. Therefore, to appeal to the growing ethical consumers in Australasia, companies shall take more initiative to invest back to the community and support greater causes.
Indian & Asean-Beauty
In Southeast Asia and India, clean beauty is more defined as free-from harmful ingredients to skin or health. Other than that what has been showing more potential in the market is that many brands mostly position themselves in a personalized and tailored approach to emphasize the safety and potency of the formulation. Singapore's "love from yours" brand offers a perfect example. This brand offers a personalized skincare routine tailored to one's skin lifestyle and environment with a questionnaire approach. After collecting results and data from this dermatology approves questionnaire, the brand's cure is a collection of products with active ingredients that are most suited to one's skin concerns. And we're seeing that the rest of South Asia, for example Thailand, Indonesia and also India, has also been following the same trend. For example, India's dermatology a brand called skinkraft laboratories, they aim to develop personal skin or hair profile based on their dermatology approved algorithm. Then they will customize their skin care or body care collections by ingredients to address consumers' personal needs.
K-Beauty
For Korea, we're seeing clean beauty is closely associated with vegan cosmetics pushed by a growing prevalence of relevant certifications. In 2019, Innisfree of a more specific launched a simple label for its color cosmetic products, and this is being certified by EVE VEGAN LABEL which is a certification body in Europe specialized in the conformity of vegan products. As Korean consumers start to care more and more about animal welfare, the vegan cosmetics is expected to grow further. With the absence of the local regulatory body, internationally valid labels, such as the EVE VEGAN LABEL, have emerged to be adopted by multiple cosmetics manufacturers and brands.
Meanwhile mounting consumer interested in the concept of clean beauty is becoming more and more apparent they say in South Korea. It is due to the commonality of skin problems caused by wearing masks. And consumers in Korea therefore care more about ingredients, and they expect the products to be free from harmful or any complicated ingredient that will irritate their skins. Therefore, the largest health and beauty retailer CJ OLIVIA YOUGN established their own clean beauty label that claims to exclude around 20 harmful ingredients. And the clean beauty zone started to be organized separately in major in stores in Korea this year over 160 products from a total of 12 brands were selected according to their own clean beauty standard.
C-Beauty
In Hongkong and Taiwan, consumers' understanding of clean beauty is not only that products shall exclude any harmful ingredient, but the consumers in Hongkong and Taiwan are growing receptive or synthetic and man-made applications and safe ingredients that should be reflexive of nature at the same time. This trend has been driven by local indie brands.
In Taiwan, we're seeing the rise of Green Vines, a local brand in recent years. Green Vines is funded by an experienced dermatologist and this brand has been vigorously educating the public the safety and efficacy office naturally derived and synthetic ingredient formulation. This transparency in this formulation has created a strong trust among consumers. And this brand is reported to even record double-digit grow in the past two years even during the pandemic. Meanwhile in Hongkong, a local indie brand Pretty Fire, which was just launched in Hongkong this year, we are seeing that they follow a very similar brand DNA. It also advocating a minimal skincare routine other than that they also highlight the transparency of ingredient formulation of their brand, which combines the traditional herb from the east back with lab developed safety from the west.
For the mainland China on the contrary, consumer awareness of clean beauty remains rather low. So brands position themselves as a clean beauty brand will find it rather hard to bring any belt among Chinese consumers. However, consumers' demands towards clean beauty features such as ingredient transparency, natural and efficacious formulation is rather high and growing. We're seeing that China right now is at a transforming stage from green beauty to clean beauty. According to Euromonitor's beauty survey, more than 30% of Chinese consumers still believe in natural label in 2020, and this data point is the highest among all the other pacific markets. So the belief in green beauty is still quite high in China. Therefore brands, such as Herborist shown above, who position themselves as the traditional herbalist brands and natural brands, has been achieving really positive sales since 2017.
Meanwhile, aided by the strong KOL influencers on social media and e-commerce platform, Chinese beauty consumers are very very ingredient focused and this gives rises to brands such as Home Facial Pro (HFP), due to its strong focus on ingredient transparency and minimalism. Each Home Facial product only focuses on one key active ingredient. They also put a great value on strong storytelling of the origin explanation of their own in green formulation. They even showed a list of free-from claims, which is rather rare in China. Under this impact of Covid -19, Chinese consumers are paying more attentions to the ingredient safety being non-irritated and non-toxic through their skin and health.
There is also a growing number of new C-beauty brands combining lab drop synthetic with naturally derived ingredients. Winora is a perfect example here. Winora is the top selling C-beauty brand in the pre-self of Double 11 shopping festival on Tmall this year and it can demonstrate this growing need of marrying science and nature in C-beauty brand. Other than the solid dermatology series, Winora also seeks simple active ingredients naturally derived from plants in Greenland province to refine their scientific formula and this formula aims to boost the self-repairing or immunity of your skin instead of adding something else to your skin. This concept on immunity has earned high resonance among the consumers in China.
Within this evolution of natural and ethical beauty, clean beauty is still rather niche in APAC, but it features a growing demand of clean beauty characteristics from the consumer side. So demands towards clean beauty are reaching a tipping point in Asia Pacific as Covid-19 has further pushed consumers to ask more questions against ingredient formulation and safety. Brands across APAC are bridging of nature and nurture to satisfy the amount consumer needs.