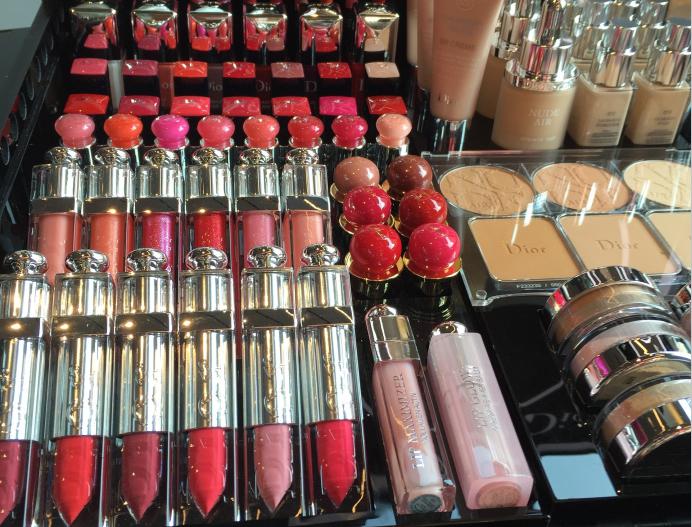 For new beauty brands or businesses seeking contract manufacturing partner, it's very important to know how to search the right partner fit for you and build a long-term partnership. BeautySourcing compiled some key points from 3 aspects on this subject, supporting you stand out from the crowd.


Make a brief but crucial plan before you start
For new brands, the best advice is to start small. For example, start with one hero product for skin care or one product with a few colors for color cosmetics. 'Start small' minimizes a brand's investment and allows the product to be launched quicker as well as see results faster. Then the brand is supposed to expand based on customer feedback if more budget is guaranteed.
Provide as much detail as possible regarding your product in terms of brand story, SKU list, product features, ingredient preferences, ingredient no-nos and claim requests. Collect more information by asking all clients to complete a New Product Development Brief, which helps your team better understand your client's needs. And then you can kick-off each project cohesively. The more organized and detailed the information is upfront, the better the working relationship and end-product!
Consider which market to be your customer. Deciding in which market your products will be sold and who you want to speak to will help you figure out not only the products you should be creating, but also the type of look and feel that will pique interest.
Make sure to have a clear distribution plan. Depending on the target market, you should make sure that the Manufacturing Partner you select has a strong Regulatory Department, which will not only help you navigate through the rules and regulations associated with launching your brand, but it will also help you narrow down where your products will be sold.
Make must-have requirements set to your product clarified. What's the plan about your need-to-haves and nice-to-haves, as well as your price point? Have your product setting brief ready, so that you and your manufacturer have a single point of truth to guide the development process.
Take the impact of Covid-19 into consideration. Take lead times for example. Generally, lead times for packaging can be up to 90 days+. Further delays and shortages are occurring due to the ongoing impact of the pandemic, making it challenging to source packaging. Start working on packaging at the same time, or even before, working on formulas with your manufacturer.


Select your manufacturing partner
Evaluate manufacturing capabilities. It's important to select a Manufacturing Partner who has the capabilities to start small and grow with you as you scale the business. In the meantime, take into consideration the Manufacturing Partner's history and overall business plan. Are they stable and reliable enough to support your business strategy and goals for growth for years? All of this is critical for creating a successful, long-term relationship.
Consider the untapped potential of research & development. Following beauty trends and innovations emerging as well as consumers' needs changing, it's very crucial to select a Manufacturing Partner who has the experience and capabilities to achieve your desired end-product goals. The selected partner can not only provide you with superior product performance and innovation, but also can be quick to market.
Don't shop on price alone. Take a second look at what is being offered in addition to price as it's easy to miss a potential partner just based on price. The value-added support services provided by your partner may help you grow and stand out from the crowd. After all, not everyone can provide critical business support services such as Product Education, Marketing and Sales Planning.
Make sure the partner you are working with is Certified GMP. Many manufacturers follow the norms and standards of GMP but they are not certified. The certification guarantees the tractability and quality of the manufacturing process and ensures the end product is safe for the end consumer. Partner up with a manufacturing partner that can assist you at a regulatory standpoint so that you can focus your energy on developing your brand/business.


Work with your selected partner
When starting with a new manufacturer think long term, rather than a quick hit, so a partnership can develop. This will allow the brand to tap into the manufacturer's expertise and innovation along with increased trust and preferential treatment.
Work closely with your manufacturer to establish a clear project timeline. Work backwards from your intended launch date to ensure you are factoring in the various and oftentimes lengthy steps required in the manufacturing process such as formulation creation, sampling, stability testing, and production.
Don't let perfect be the enemy of great. A great product must be the perfect combination of aesthetic and performance, leading to success in market. Make sure when to hit the sweet spot in terms of the aesthetic and performance and have it stopped there and put on market!