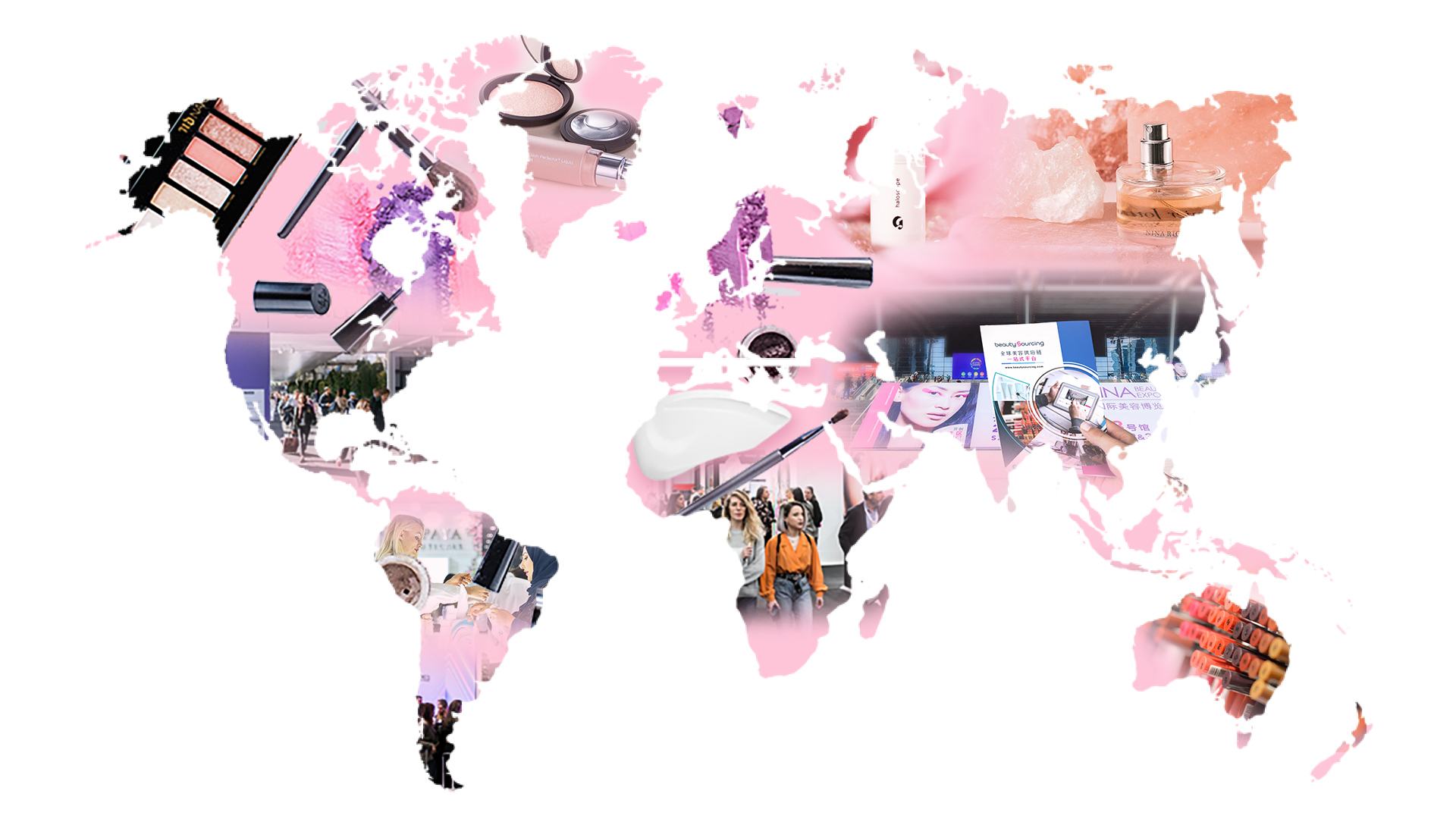 Beauty hotspots refer to a group of brands produced and nurtured in a particular country or region. The existence of beauty hotspots explains significant variations in beauty standards and regimes around the globe, and is affected by races, religions and local lifestyles. All these factors , combined with differences in technological capabilities and access to native ingredients, are what create beauty hotspots.
We can see top beauty hotspots spread their reach globally as Euromonitor International brings us as bellow:

Korean beauty arguably paved the way for the hotspot movement, but now K-beauty giants such as AmorePacificand LG Household & Health Care are seeing weaker performance. A wave of new beauty hotspots have gained popularity, including Japanese, Chinese, Australian, Scandinavian, Indian and American beauty, from whose success we can see five traits in common: cultural association, part of brand ethos/marketing tool, connection with local consumers, use of native ingredients and use of technological capabilities.
J-beauty regains momentum as consumers prioritize efficacy
Rather than a heavy focus on local ingredients, the essence of J-beauty is about science, whereby success is driven by intense R&D, innovation and formula breakthroughs. Notable product developments curated in Japan include the Wrinkle Shot Medical Serum by Pola, which reportedly took 15 years to develop, and is officially classed as a quasi (medicated) drug. This year Shiseido launched a personalized skin care subscription device Optune, which selects from 80,000 possible serum formulations to find the best fit for the individual.
As a breeding ground for science and technology, "Made in Japan" tends to warrant an association with efficacy, high quality and benefit-led features. For this very reason, Japanese beauty (J-beauty) is experiencing somewhat of a resurgence, as consumers globally prioritize quality over quantity, particularly within skin care.
C-beauty revives ancient Chinese beauty practices
Beauty in China has historical roots, being home to ancient beauty rituals and skin treatments, such as the use of jade-rollers and traditional Chinese medicine (TCM), which involves the use of herbal products to address health concerns. Chinese brands are now reviving and cashing in on local beauty traditions such as TCM, which appeals to Chinese consumers of all ages, being widely familiar with the ingredients. When it comes to demanding plant/botanically derived ingredients within skin care, China scored the highest among all countries, at 29% in 2019.
While "Made in China" has traditionally warranted a perception of cheap low-quality products, Chinese TCM brands such as Pechoin, Herboristand Inoherbare striving to rebuild consumer confidence in local brands. According to Eurominitor International, over 2013-2018, five out of the top 10 fastest growing beauty companies were Chinese based. Shanghai Pehchaolin, for example, has seen sales climb by a 31% CAGR over this period. While C-beauty owes much of its glory to TCM, China's social media culture has played a huge role.
Australia's laid-back lifestyle promoted through A-beauty
In recent years, Australian beauty brands have spread their reach to international waters, fast developing a reputation for their simple and fuss-free approach to beauty. Brands tend to be built using natural and plant-based formulations, with home-grown "hero" ingredients such as papaya, pink clay, and kakaduplum commonly featured in A-beauty brands. Brands will frequently highlight their use of native Australian ingredients as a unique selling point. Australian brands tend to be transparent about where ingredients are sourced, and as a result, A-beauty brands have thrived through building trust and reassurance. The nation is generally considered safe, clean, and relatively free from pollution, an association that filters into Australian-made products.
While brands such as Aesop and Jurlique have long been household names, with their natural ethos and botanical ingredients, cult indie brands such as Frank Body, Sand & Sky and Bali Body have freshly put A-beauty on the map. What these brands have done differently is highlight their association with Australian culture, and use the "Aussie way of life" as a marketing tool. These brands often have large social media followings, with Instagram profiles that resemble lifestyle blogs, displaying images of Australian scenery.
Scandinavian beauty brands keep it pure and simple
Scandi-beauty refers to the group of brands from Sweden, Norway, Denmark, Finland and Iceland. With the region being renowned for its high standard of clean living and wellness-orientated lifestyle, Scandi-beauty brands are thriving off changing attitudes towards natural and organic beauty. Eco-consciousness is also a priority, with the Nordic Swan certification of environmental sustainability being commonly sought after by Scandi-beauty brands. Many hold green credentials and offer supply chain transparency or sustainable initiatives such as recycling schemes. For example, Danish brand Urtekram introduced plant-based packaging, while cosmetics line KjaerWeiss sells refillable lipsticks and mascaras.
Besides natural and ethical credentials, Scandinavian brands are renowned for their boldly unique and aesthetically pleasing designs. Packaging often comes in neutral colors, using blacks, whites and browns to display a modern and often premium and unisex look , with it being common for Scandi-beauty brands to be positioned as unisex. Arguably, Scandi-beauty brands have been able to thrive off of the popularity of Scandinavian fashion, whereby brands such as Sweden-based & Other Stories and Arkethave promoted the idea of minimalism through their simplistic clothes and store interiors.
Indian-beauty evolves with new premium Ayurvedic concepts
While the term "Indian-beauty" remains largely unheard of, Ayurvedic beauty is increasingly becoming a buzzword in the industry. Ayurveda , an ancient system of medicine,is a holistic approach to preventing or treating illnesses using medicinal herbs and natural therapies. The concept is deeply rooted in Indian culture, and has been passed down through generations, today making its way into Indian beauty rituals, particularly skin and hair care. Common Ayurvedic ingredients include herbs such as cardamom, tulsiand jasmine.
With rising consumer interest in natural and herbal formulations, a new age of contemporary Ayurvedic beauty brands are tapping into its full potential, aiming to revamp the image and consumer perception of Ayurveda. These brands are using Ayurvedic beauty, particularly as disposable incomes in India rise, and per capita spend on beauty and personal care continues to increase, by 8% alone in 2018 as data from Eurominitor shows. These brands are using more appealing packaging advert campaigns, and are driving innovation and new formats in order to associate Ayurveda with luxury and wellness. Multinationals have previously invested in Ayurvedic businesses, aiming to expand Ayurvedic concepts to global markets. EstéeLauder initially invested in the brand Forest Essentials back in 2008, while earlier in 2019 Puig announced a minority investment in luxury beauty and wellness brand Kama Ayurveda.
American-beauty defies traditional hotspot characteristics
It would be impossible not to mention of the world's largest beauty and personal care market, but what is American beauty? "American-beauty" refers to the wave of independent brands emerging from the US market in recent years, some of the biggest names including Glossier, Kylie Cosmetics, Harry's, Milk Makeup and Fenty Beauty. What these brands have in common, is not a set of associated traits like other regions, but that they all aim to be unique, rule-breaking and disruptive.
For American brands, consumer centricity is at the core. Experiential initiatives are common, such as pop-up stores, and engagement through social media. Diverse, inclusive and taboo-busting are also common features. Rihanna's Fenty Beauty spearheaded the trend of expanding foundation shade lines to be more inclusive, while gender rule-breaking is also gaining traction, with some American-beauty brands actively trying to alleviate gender barriers within the beauty industry. The success of American-beauty brands can be attributed to the changing consumer preferences of young US consumers, who increasingly want on-trend, new-to-me brands over previously used brands, particularly within colour cosmetics and skin care.
The Future of hotspot brands

Beauty multinationals pursue participation in hotspot trend
Local hotspot brands tend to be exceptionally fast-growing independent brands, and unsurprisingly make strong investment prospects. When a hotspot brand is acquired by a major beauty player, the brand benefits from the support and resources of the multinational to accelerate the brand's growth and international expansion. At the same time, the acquirer benefits from reinforcement of the company's footprint in the hotspot brand's local or regional market, often gaining access to local technology and innovative capabilities.
A product-led focus could help hotspot brands ensure long-term growth
The question remains whether hotspots are here to stay, or is this simply a passing fad? Interestingly, 46% of consumers globally, in Eurominitor's survey, claimed to have never heard of any of the beauty hotspot terminologies in our survey.

Regardless, opportunities persist for brands to draw on the unique array of ingredients and resources these countries can offer, particularly as benefit-led and effective features gain importance, and consumers pay greater attention to where ingredients are coming from. Prospects also exist for hotspot brands that continue to innovate, and bring new technologies to the beauty market. Hence, the key challenge is tapping into the hotspot trend, while keeping longevity and future growth avenues in mind.
A new wave of brands from upcoming regions expected to see traction
The success of the new beauty hotspots has encouraged brands in other regions to consider how they capitalize on their own cultural associations. Notably we are seeing a rise in beauty brands from Germany, Brazil, the Middle East and Africa particularly, as consumers warm towards local players. They can learn more from the above successful cases.


Source: Eurominitor International