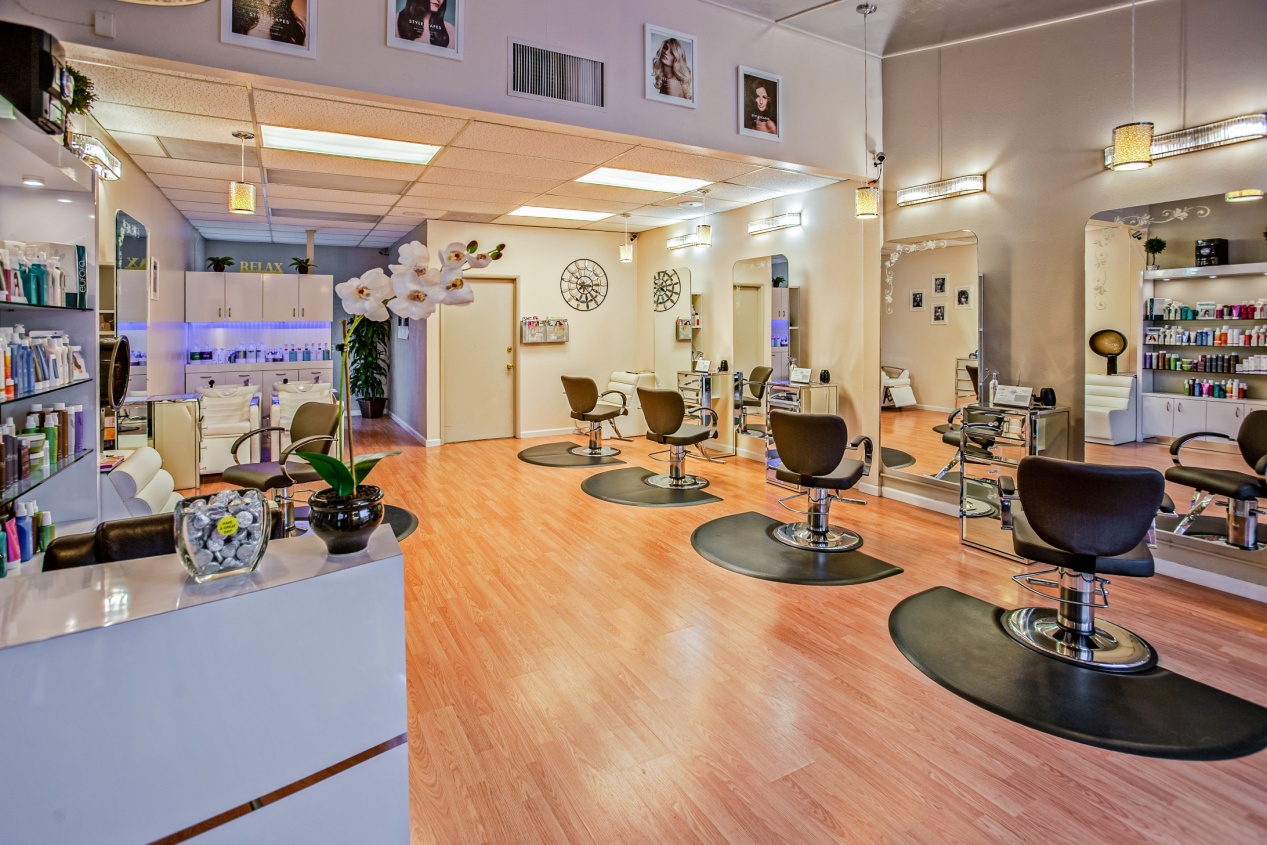 The challenges caused by the COVID-19 pandemic have been far-reaching, especially for sectors where physical contact is inevitable. How is the beauty salon sector coping with the new normal?
Online salon experience
An online salon experience sounds counterintuitive and impossible. While digital technologies connect salons seamlessly with customers. With all 10 Heyday locations shut down indefinitely due to the Covid-19 pandemic and subsequent lockdowns, the company relaunched its website, added a "Skin Quiz" that offers treatment and product recommendations, rebuilt the product landing page with filters more specific to customer goals, and incorporated tips from estheticians throughout the shopping experience. It also piloted one-on-one virtual skincare consultations and launched an Instagram video series spotlighting at-home facial techniques and skincare tips. Since March, Heyday's online sales have grown by 724%.
"You win and build trust as a brand by being available at any time, from any place," says Heyday co-founder and chief executive Adam Ross. The pandemic sped up the company's goal to offer accessible online skincare guidance, according to co-founder and chief experience officer Michael Pollak.
Marico's salon brand Kaya Clinics, another example, launched a pan-India outreach through daily video consultation which will assist in adopting dermatology approved skincare, haircare and any stress related allergy measures at home.
All brands across the board are now expected to ramp up their digital investments in the wake of Covid-19, representing a turning point for an industry that once existed primarily offline.
Touch-reducing and enhanced experience in physical salons
Apparently, the salons, opening their gates to customers during the pandemic, must and should ensure the highest levels of safety and health for customers and staff as their number one priority, of which the most important point is to reduce touch while enhance customers' experience in the meantime.
Salt + Scissors Salon & Spa in Florida,US, had the unexpected advantage of opening its salon during the pandemic, because it adopted a brand-new HVAC system, socially-distanced stations, progressive booking systems as well as special blow dryers to dry hair faster, and all of these not only ensure the safety of the staff and guests, but also lead an enhanced experience to customers.
Lakme Salon, a part of Hindustan Unilever, employed measures like rigorous and continuous screening of salon teams and customers with the Aarogya Setu app, strict social distancing through 50% staff strength and limited pre-booked appointments. The teams at Lakme salons were also equipped with protective gear and used single-use kits for 90% of services. The brands had also developed revised processes for skin, hair and make-up services to reduce touch, and increased the use of biodegradable disposables. Apart from this, the salons adopted contactless billing and payments and contactless home delivery for post care products.
No matter what measures adopted by, new system and app, pre-booking, contactless payment, etc., they may have emerged following the Covid-19, but it is worth noting that they will have a more profound impact on Salon after the epidemic.
Innovation incubation station
The world's first flagship salon exclusively for the L'Oréal Paris Salon under the L'Oréal Group officially opened on September 22 in Shanghai. The flagship salon adopted an innovative pattern of "pre-show and post-shop" specially tailored for the Chinese. The two regions are seamlessly connected to ensure that consumers can enjoy the exploration experience, professional consultation, and VIP courtesy after entering the store, providing One-stop solution for first-class service and convenient shopping.
With the unveiling of AR virtual hair color test application in its Professional Styling Consultation zone, the two industries' first beauty technology applications, AR virtual hair color test application Style My Hair and L'Oréal Group's brand Paris Cassie's professional hairdressing industry's first "scalp and hair quality multi-functional intelligent detection application", have joined forces to enable the exclusive global flagship salon to provide consumers with personalized styling suggestions and customized "dyeing and care-in-one" solutions.
the flagship salon actively uses big data to enable services to further optimize the consumer relationship management system, store service records in the cloud, and provide consumers with formula-accurate color supplement services; adopt "online The service model of "reservation + offline experience", intelligent retail shelves assist offline shopping.
They set a professional environmental protection zone, delivering green and sustainable consumption concepts to more consumers by empty Bottle Recycling and reproduction. During the trial operation in September, the flagship salon has successfully recycled nearly 1,000 aluminum dye paste bottles.
L'Oréal flagship salon is committed to creating an "innovation incubation station" for the professional hairdressing salon market, and has launched the new format, new technology, and new initiative "combined punch" co-created with hairdressers, which will be evolutionary improvements to watch in salon industry in the future.
The pandemic's wake-up call for the salon industry is one that experts say was sorely needed and expect it to have a lasting effect on the category and how it approaches business. No matter what pattern adopted, those who put customers at the core and get them engaged in their salons will build a sustainable competitive advantage over others.