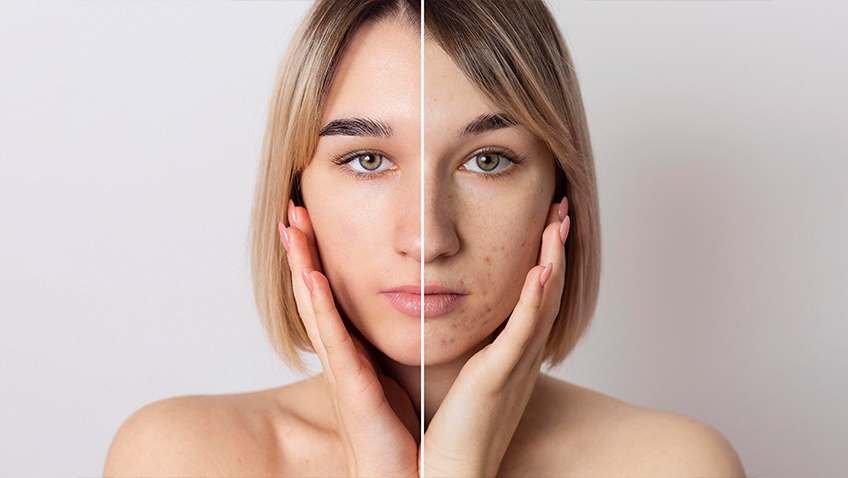 If you are struggling with acne, don't worry - you are not alone. Many people deal with this skin condition at some point in their lives.
Acne can be embarrassing and frustrating, but it is possible to cover it up with makeup. Here, we will discuss how to hide acne with makeup and achieve a flawless complexion.
Can You Cover Acne with Makeup?
Covering up acne with makeup is possible, but it is important to use products that will not aggravate the condition.
When looking for a product, it is important to choose one that is labeled as "non-comedogenic." This means that the product will not clog pores and will not contribute to forming new acne.
In addition, it is important to use a light hand when applying makeup to affected areas. Too much product can further aggravate acne-prone skin. Finally, remove all your makeup at night and give your skin a chance to breathe.
5 Methods to Cover Acne with Makeup
There are many ways to cover acne with makeup but finding the right method for you can be tricky. Here are five popular methods to try:
Method #1: Use Color-Correcting Concealer for Acne
This product is available in various colors, including green, purple, and yellow.
Neutralizing the redness of acne marks can help you achieve a more even skin tone. When applied correctly, it can also help brighten your skin's appearance.
Use a brush and spread the product thinly and evenly over your acne marks for best results. Then, follow up with your regular BB cream.
Method #2: Pick Your Flesh-Toned Concealer Wisely
If you want to use this product to cover your acne marks but don't want to deal with the hassle of color-correcting products, you might want to try flesh-toned instead.
When applied correctly, it can help to camouflage the redness of marks and give your skin a more even appearance. To avoid making your marks look more noticeable, be sure to prick the flesh-toned onto your scars rather than rubbing them in. Once you've applied it, follow up with your regular foundation or powder.
Method #3: Lighten with Concealer
Another way to cover acne marks with makeup is with a lighter shade. This technique works best if your acne marks are slightly lighter than the rest of your skin tone.
Applying a lighter shade to your marks can help them blend in with the rest of your skin for a more natural look. If you have fair skin, try ivory or pink-toned on your marks. Try using a beige or light brown for medium or dark skin tones.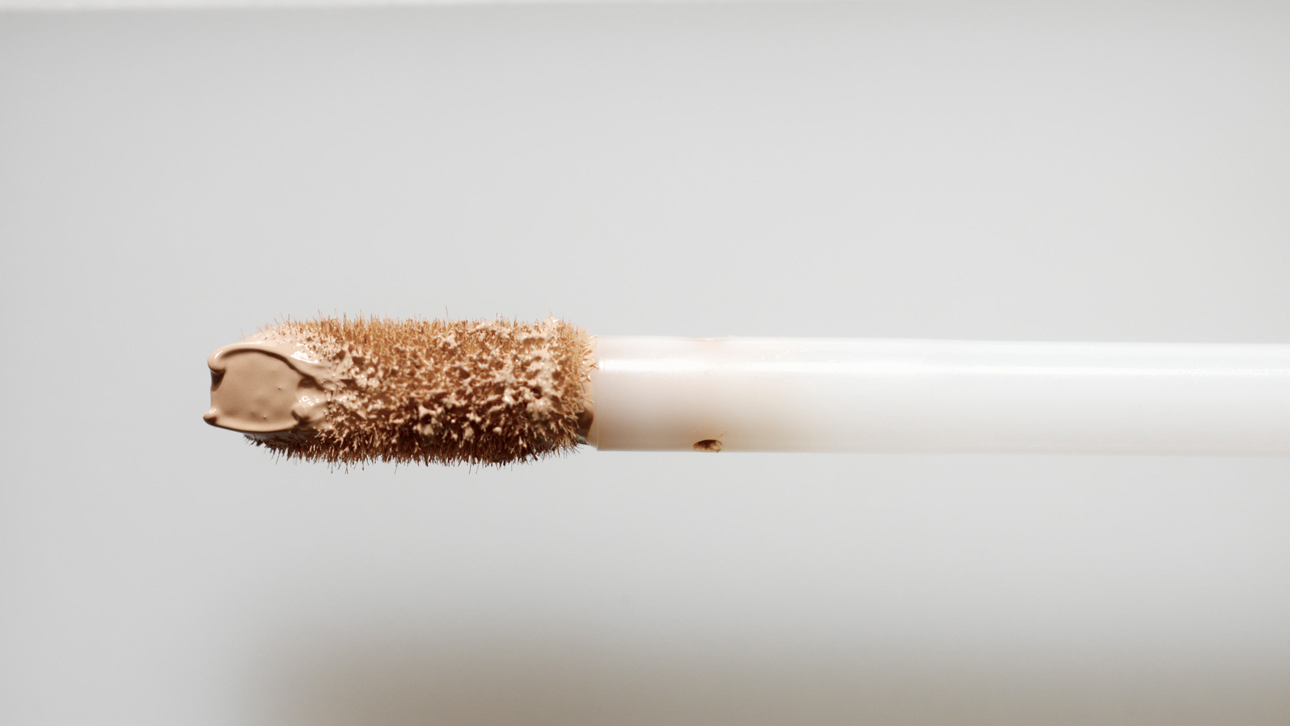 Method #4: Turn Your Blemish into A Beauty Mark
Have a pesky pimple that just won't go away? You can use makeup to transform it into something slightly more glamorous: a beauty mark!
All you need is a bit of black liquid eyeliner and a steady hand. First, outline the edge of the pimple with the eyeliner. Then, fill in the center of the blemish with the eyeliner until it resembles a small mole or beauty mark.
Although this method won't completely cover up your pimple, it will help to disguise it as something else entirely!
Method #5: Use Powder to Set Your Makeup
After you've applied your foundation, finish off your look by setting your makeup with powder.
Not only will this help to keep your makeup in place throughout the day, but it will also absorb any excess oil on your face that could contribute to breakouts. Use a primer beforehand to help it adhere better to your skin.
Once you're done applying it, gently brush off any excess product with your hand so that your skin can breathe.

And there you have it! Five different methods for covering acne with makeup. Try out each method and see which one works best for you. Coverage of acne – although not advised if there is inflammation - is very important for self-esteem to many people.
Conclusion
So, there you have it! Everything you need to know about covering acne with makeup.
Remember, practice makes perfect, so don't be afraid to experiment until you find the best techniques. And most importantly, always remember to take care of your skin with a good quality skincare routine that includes moisturizer.
According to studies, people with acne are more likely to suffer depression and anxiety, so it is very important to care for your skin and mental health!