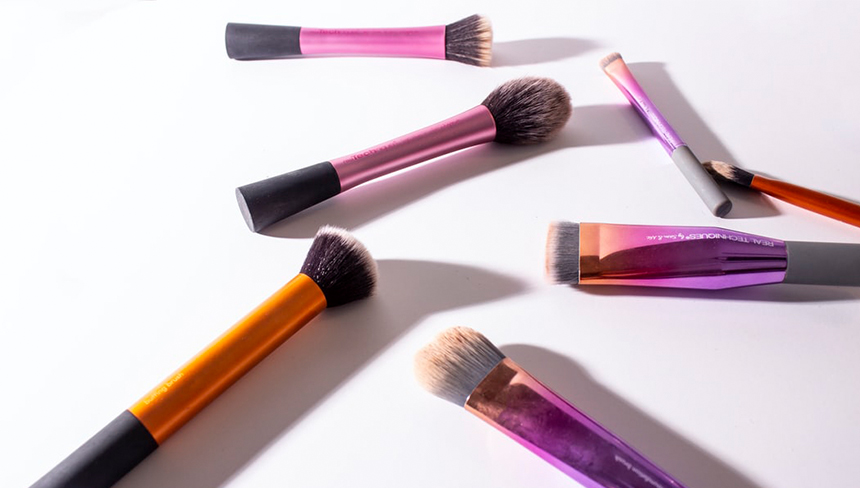 Since the outbreak of the global COVID-19 pandemic, beauty brands have had to revise their product packaging as consumer behaviors shift.
Back in 2019, several scientists warned that out of ten make-up products, nine were likely contaminated with potentially life-thratening superbugs. These make-up products included beauty blenders, mascaras, lip glosses and more.
The reason for the contamination was that consumers don't take the time to clean the products and that most of these products are used beyond their expiry dates, and researchers believe that if the bacteria in unhygienic applicators come into contact with the mouth, cuts, grazes and eyes, it could cause skin infections, blood poisoning and other illnesses.
Consequently, manufacturers and regulating bodies are expected to do more to protect consumers by making cleaning requirements and expiry dates more prominent on the product packaging.

Growing Need for Hygiene

With the current state of the pandemic, the need for hygiene is deeper than it was before and a shift in cultural behavior. Plus, consumers are more aware and concerned about the hygiene of the products they buy.
A Healthy Hand Washing survey found that 77% of people in the US wash their hands more while. Plus, 89% are more conscious of germs than before the pandemic and 30% wipe down packaging before they use their favorite products.
In short, hygiene is back on the spotlight and has become the societal norm. So just how is the beauty industry handling product packaging in the face of a global pandemic?
We'll look at some of the top hygiene packaging trends designed to address the issue.

Antimicrobial Agents for Make-up Brushes and Beauty Sponges

The beauty sponge is one of the most susceptible to contamination especially after use. Packaging manufacturers have been looking for antibacterial solutions that can protect brushes and beauty sponges from the debris found at the bottom of make-up bags.
Among the hygienic packaging trends for beauty sponges and make-up brushes is the use of antimicrobial agents like ZPT.

Source:JiaLianYin

These agents contain antibacterial and antifungal actions that neutralize bacteria both from the external environment and from skin biofilm. This way, it's easier to prevent bacteria from growing in applicators.
ZPT has a proven economic viability and efficacy with repeated brush and beauty sponge washes, making it the perfect choice for delivering hygienic beauty tools to consumers.
A good example are the vegan synthetic bristles makeup brush set by Colorl, which are a great choice for makeup professionals and starters to perform flawless face and eye makeup applications.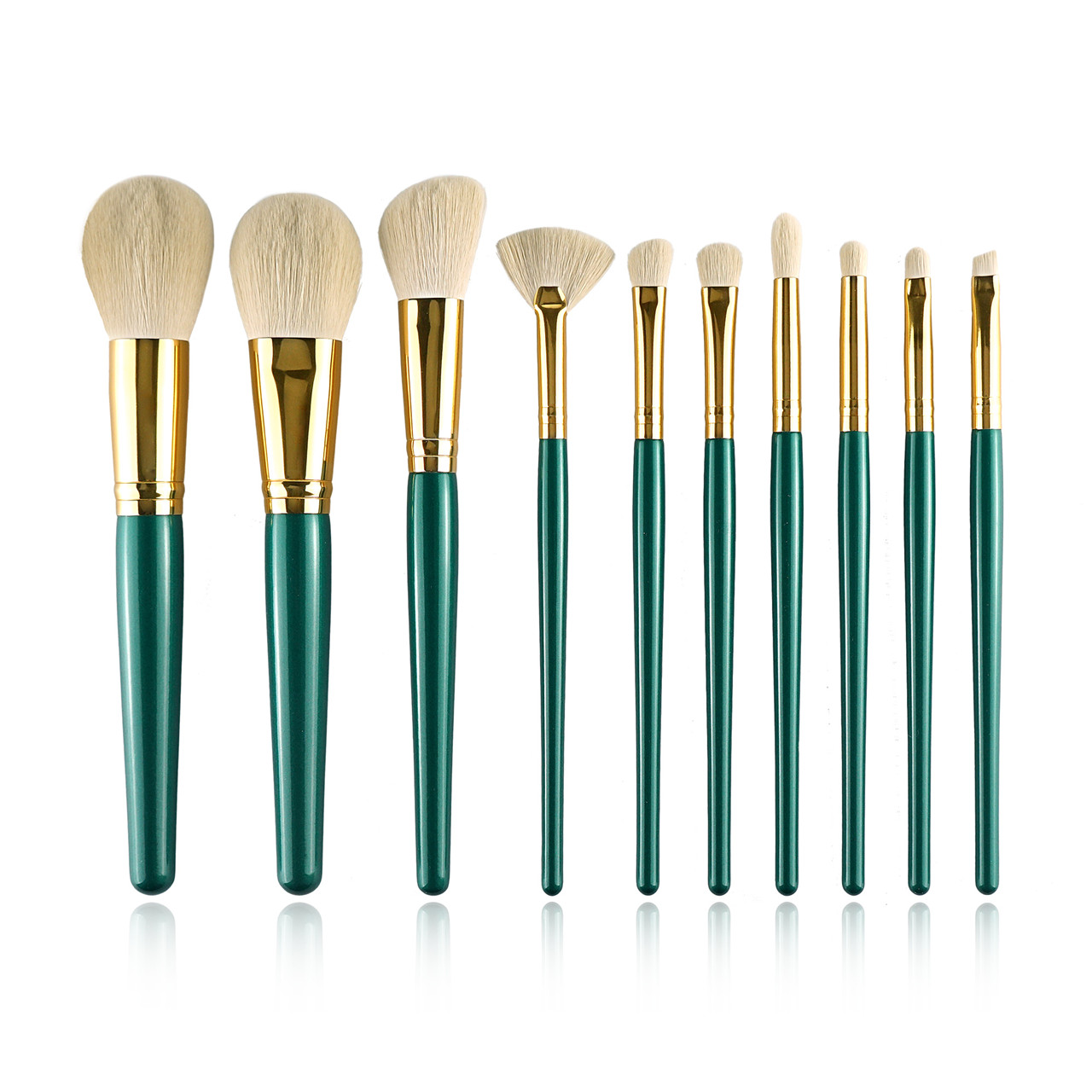 Source:Colorl
The brushes' soft synthetic thistles don't absorb makeup pigment, which makes it easier for you to keep the brushes clean.
Plus, the thistles spread foundation powder evenly ensuring you have a perfectly blended look, without wasting your makeup. The durable handle is made of 100% planted wood that makes the brushes environmentally- and animal-friendly.
For vegans or people who don't want brushes made with animal hair, these synthetic bristles are worth considering.
PaperGard Antimicrobial Papers for Make-up Applicator Fibres

With consumers shifting interest across all packaging touchpoints, beauty brands are constantly looking to protect them by providing hygienic packaging solutions.
These papers are treated with antimicrobial silver ion technology that helps prevent growth and replication of microbes, thereby reducing levels of contamination on the surface.

Activated charcoal

You're probably wondering how activated charcoal can be associated with hygienic packaging. Well, the technology is being used especially with brush lines to preserve and protect the brush fibers from bacteria.
Charcoal helps delay proliferation of bacteria, which ensures brushes and applicators are cleaner. This not only stops the spread of germs, but also lengthens the life of brushes and ultimately enhances color application to the skin.


Peel-off Films

For a long time, manufacturers relied on plastic for their packaging. With the pandemic deepening the need for more hygienic measures, brands may fall back into the old plastic packaging habits to meet the standards.
Instead of using plastic as the outer packaging for beauty products, manufacturers are using peel-off films as a hygiene barrier. This way, the consumer can peel off the layer without having to touch more of the pack itself.
As the hygiene-conscious consumer becomes the norm, beauty brands have multiple options for hygiene packaging. They also have more ideas besides antibacterial agents or secondary plastic packaging.
Touchless beauty solutions

From the Healthy Hand Washing survey, 91% of Americans would prefer that touchless fixtures are used to avoid contact with potentially germy surfaces and fixtures.
The same case applies to product packaging. In fact, companies like Cosmogen and HCT have focused their efforts on creating components that serve as hygienic skincare solutions. These solutions still allow customers to enjoy a unique and luxurious application experience in the process.
Touchless beauty solutions like Squeeze'n by Cosmogen, are today a part of the safe contact solutions that it provides for its customers in line with the growing demand. Along with this product is the Tense Tube, both of which have removable applicators that can be washed after use.
While touchless packaging is a great solution, beauty product manufacturers need to provide formulas that stay clean throughout the product's life while being protected by the packaging.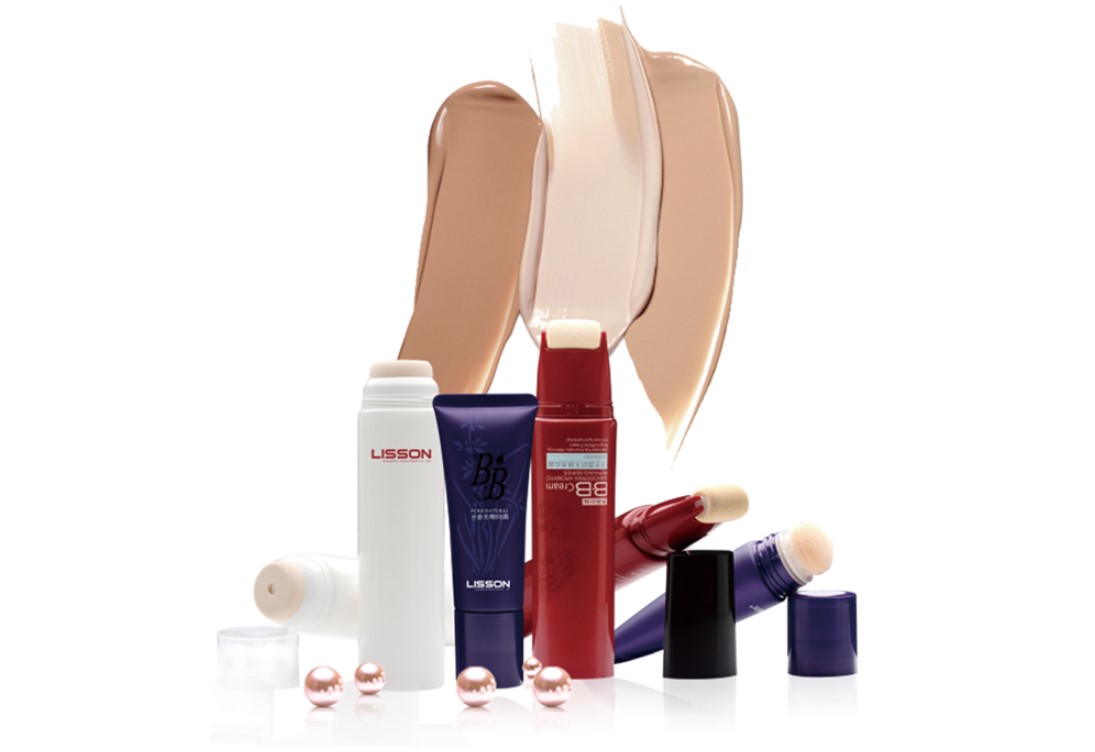 Source:Lisson
The formulas in this case will be easy for the consumers to apply and feature anti-viral, antibacterial and antiseptic properties for hygiene purposes.

Multi-sensory packaging

For the visually impaired or blind consumers, there's a need for a special, inclusive or universally designed package that works for them and gives them a better experience. For example, for the visually impaired, it's challenging to distinguish between beauty and hygiene products.
Plus, judging products by touch can be hard especially when they're generically shaped without braille information or markings on them.
Fortunately, there are plans underway to innovate new packaging that incorporates sight, sound and touch – a multi-sensory approach – that will deliver a better experience for all consumers.

Wrapping Up

Today's consumer needs reassurance.The global COVID-19 pandemic has raised awareness over hygiene issues and invisible threats. Consequently, 'safe contact' parameters are the new prerequisites in the world of cosmetics packaging.
The challenge lies in identifying the primary concerns their customers have and speaking to those worries.
Consumers want the product to be touched by as few people as possible during packaging and in store. Brands and manufacturers need to find a smart line between hygiene and sustainability in terms of product development and promotion.
Hygiene also demands making packaging with clean, easy surfaces with better methods of handling, and the necessary hygiene properties to quell concerns about virus transmission.
Beauty brands and manufacturers whose products address the contamination concerns will stand out as being dependable and safe.