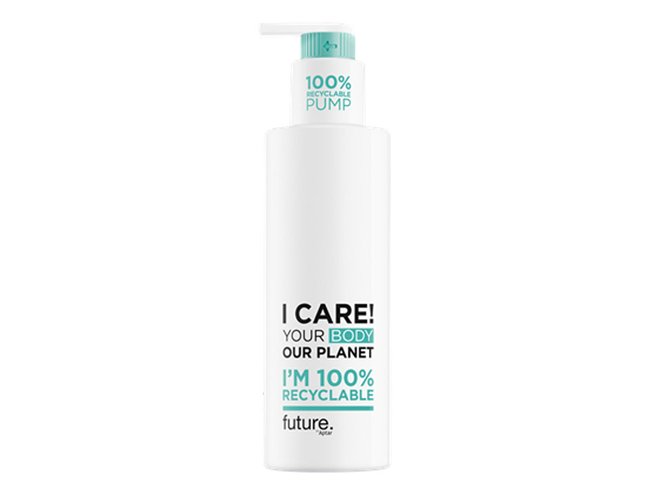 Sustainability drives new solutions in Innovative cosmetic packaging. As consumers increasingly shift to lower and zero-waste lifestyles, questions surrounding materials used in packaging have become top-of-mind across beauty industry.
Aptar Beauty + Home is launching a recyclable, mono-material pump for the beauty and personal care industry, called Future.
In order to facilitate recycling, the solution was designed using polyethylene (PE) mono-material only, and is certified by Cyclos-HTP, the institute for Recyclability and Product Responsibility. The innovation is also recognized "A" by RecyClass – a cross-industry initiative that works to establish a harmonized recycling approach and traceability in Europe.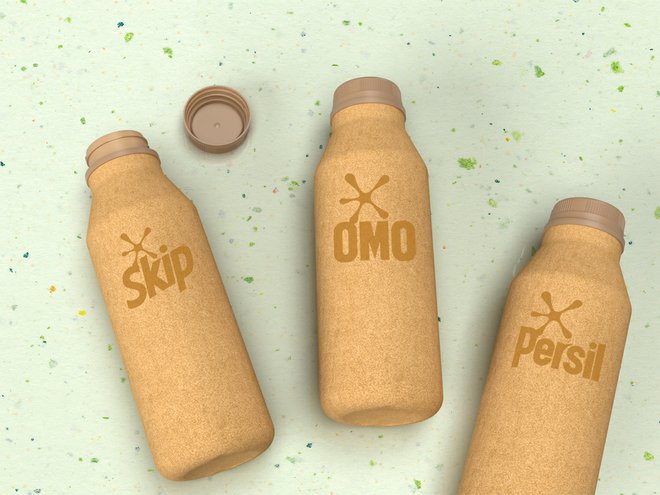 Unilever is set to launch what it says is the first-ever paper-based laundry detergent bottle. A prototype has been developed for leading laundry brand OMO (also known as Persil, Skip & Breeze) and is set to debut in Brazil by early 2022, with an ambition for roll-out in Europe and other countries soon after. Unilever is also piloting the same technology to create paper-based haircare bottles. This technology has been developed in partnership with the Pulpex consortium, a collaboration between Unilever, Diageo, Pilot Lite, and other industry members. Unilever has been able to use the technology to package liquid products in first-of-its-kind paper-based bottles, which are reportedly made of sustainably sourced pulp and designed to be recycled in the paper waste stream.
The bottles are sprayed inside with a proprietary coating that repels water, enabling the paper-based packaging material to hold liquid products like laundry detergent, shampoo, and conditioners, which contain surfactants, fragrances, and other active ingredients.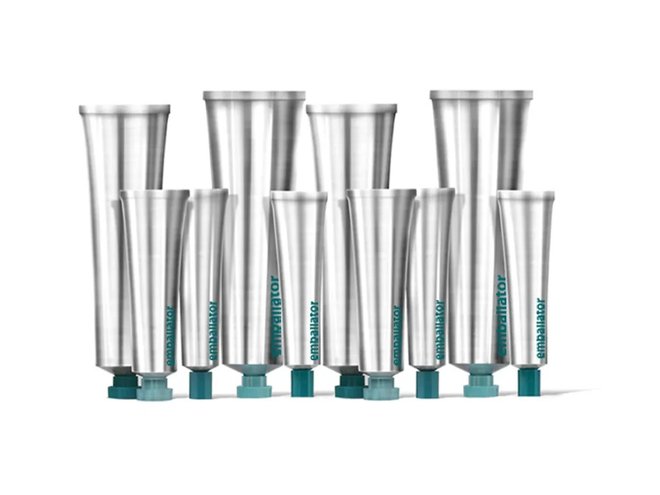 Emballator Tectubes has launched a new range of tubes made from 100% post-consumer recycled aluminium. The new solution is manufactured from material that has been made into a product, used, thrown away, collected, cleaned, reprocessed, and remade into something new.

Source:
https://packagingeurope.com/aptar-beauty-home-introduces-mono-material-pump/
https://packagingeurope.com/unilever-reveals-world%E2%80%99s-first-paper-based-laundry-detergent-bottle/
https://packagingeurope.com/emballator-reveals-tubes-made-from-100-per-cent-recycled-aluminium/