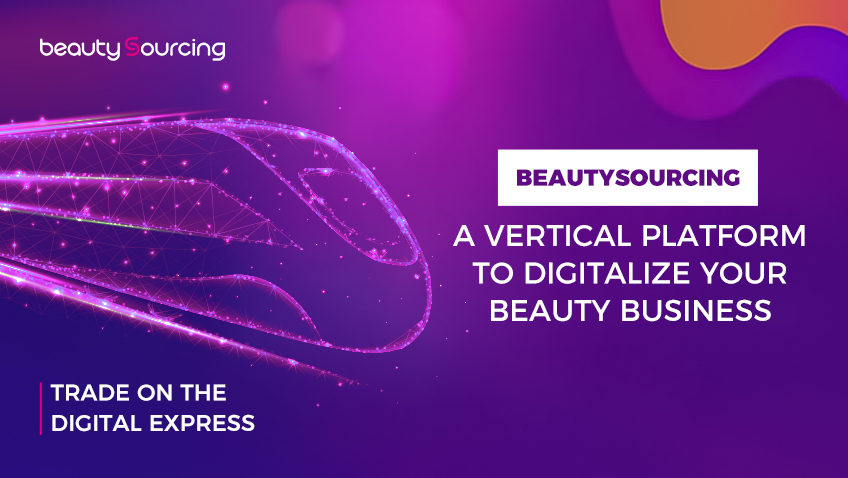 In recent years, the cosmetic trade has experienced tremendous changes. Digital sourcing has become a popular way among global buyers. Especially the COVID-19 pandemic accelerates such a shift. The increased pace of digital transformation over the past two years means a big shift in the way field sales representatives reach potential customers. In the past, B2B sales representatives took on an assigned sales territory and they met with their potential buyers face-to-face to diagnose their challenges and needs and then recommend an effective solution. Today, things have changed. Traditional B2B trade is no longer an optimal option as it increases the cost of communication. Buyers want to have many more choices, and they can decide where, from whom, and how they purchase products or services. All these benefit from digitalization.
It is no exaggeration to say that digitalization is becoming the top of mind for buyers across the globe. A survey conducted by Gartner suggests that about 80% of sales on the B2B platforms will owe to digitalization by 2025. This is also driven by the seller-free sales experience desired by buyers, millennial ones in particular. For the cosmetic industry during the pandemic, digital platforms become an important channel for suppliers to reach their potential buyers against the backdrop of pandemic lockdown. This means that it is necessary to digitally connect suppliers with buyers so that they can interact with each other anytime and anywhere.
Digitalization reduces the communication costs between buyers and suppliers. Imagine when a B2B buyer needs more in-depth information or is ready to buy, the time is right to interact with a sales representative online. He can use conversational marketing tools like Drift or video call platforms like Zoom or Teams, for example. Whatever the method is, one thing is obvious it saves unnecessary costs, such as travel expenses.
Now, B2B buyers will therefore prefer a vendor that can support them in their digital purchasing processes with the least amount of effort, such as via email or in real-time via online chat or video calls. Moreover, the pandemic has forced the global adoption of remote working, and people are now comfortable with online communication. In fact, this has been referred to as "The New Normal" for some time now, and I can assure you, time will not turn back in this regard.
As buyers have changed their sourcing habits and focused more on digitalized sourcing process, we also change our sales model. We used to do push sales (outbound sales) but now we urgently need pull sales (inbound sales where the prospective customers start the sales process by contacting the company). This is the result of digitalized sourcing. To do this, we recommend implementing strategies to break through to your clients with the right message at the right time and delivered through the right (digital) channels. That is because the pandemic and cutting-edge technology has forever changed the way buyers make their B2B buying decisions.
So, what to do with this digital trend? Undoubtedly, how-to guide buyers to source lie the key to your success of inbound sales. It is of particular importance to transform the direct selling business model and provide guidance to buyers during their digital searches. In this context, BeautySourcing, a digital platform for beauty supply, emerged. As a vertical platform, BeautySourcing is more professional than other comprehensive platforms. At the same time, its new O2O model combines digitalization with traditional offline beauty events, simplifying the search process and making search results more targeted. On BeautySourcing.com, buyers can gain information about relevant beauty events while keeping abreast of product trends. This will help buyers greatly improve their purchasing efficiency. For more information, please visit the website
https://www.beautysourcing.com/
and register to join!