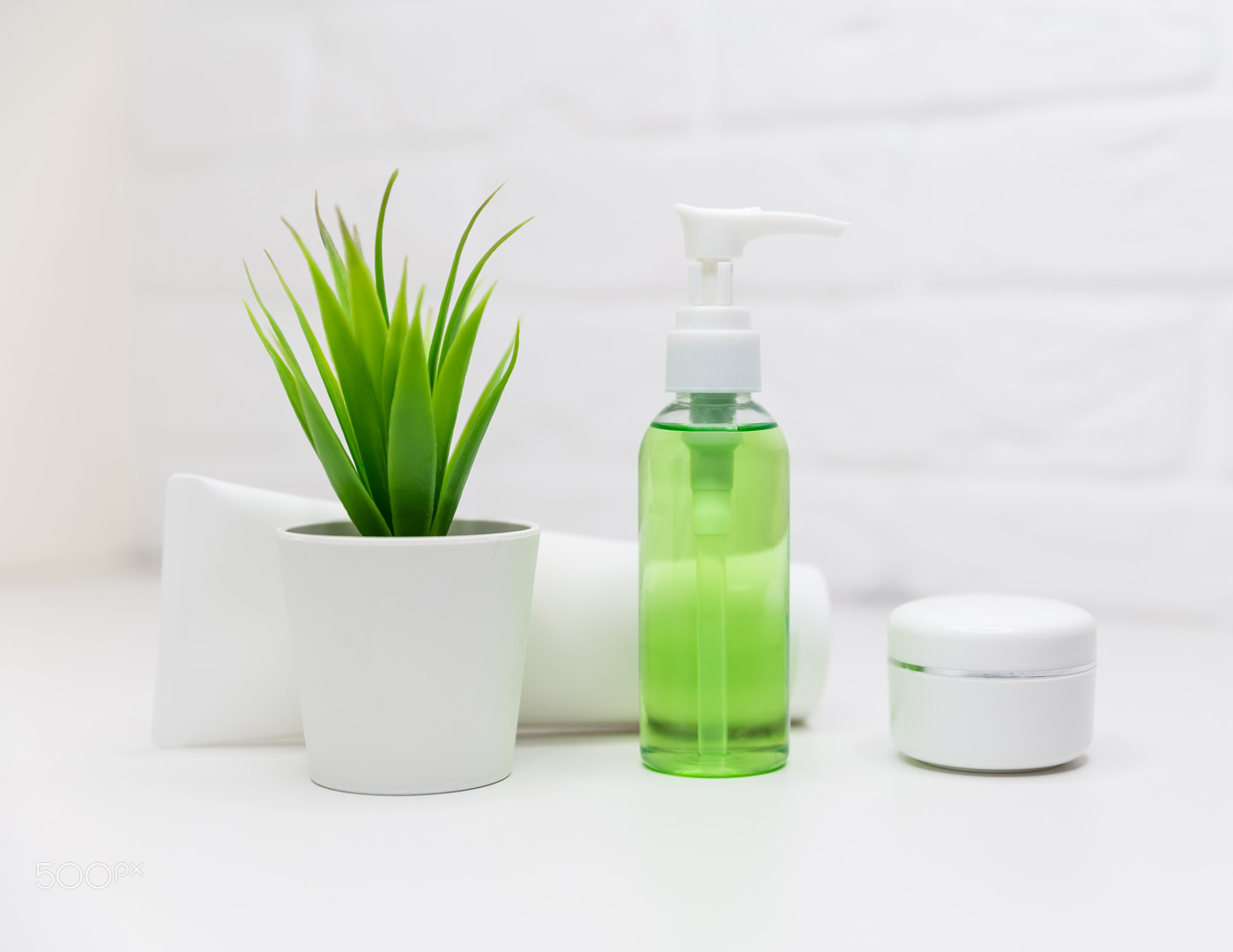 In a post-pandemic world, hygiene concerns are subjecting beauty packaging to heightened scrutiny. Sustainable packaging continues to be important to us in the wake of the outbreak. Both consumers and brand owners have paid special attention to packaging innovations and trends this year.
Based on the presentation with the subject of sustainable packaging given by Emma Grace Bailey, Strategist of WGSN Beauty, we unpack key trends in sustainable packaging: refillable, recycled, compostable and mono material packaging etc.
Refined refillable packaging
Refillable beauty packaging is not a new idea by any means, but one that has really come into its own since the outbreak. And it will be a key future investment for any brand. For a consumer to consistently use their refill, however, the packaging must be both aesthetically pleasing and effortless to use. Data supports an uptick in consumer interest in this area. With Google trends showing that searches including "refill" have increased steadily over the last five years, with no noticeable drop-off during the pandemic despite suspected hygiene concerns. In fact, refillable packaging service loop witnessed exponential growth in April and May of this year, launching in the UK earlier than expected as a result.
Take inspiration from La Bouche Rouge who has recently launched luxury refillable packaging in the form of a universal compact. The vegan leather bound pouch the compact fits in can be personalized to encourage reuse. While this might seem quite counterintuitive to sales, it creates a really personal and long-term connection between brand and consumer.
Recycled material packaging
The brands need to work on not only developing new materials that make recycling easier and more efficient, but also streamlining the recycling process. There is a very pressing need for a simplified and more efficient recycling process. In fact, a study by the UNEP found only 19% of plastic packaging provides the right information to allow the successful disposal and recycling. Consumer-facing solutions are slowly emerging. For example, Lumi has released new unpacked QR codes that when scanned will tell consumers about their local recycling facilities. In-store recycling initiatives predominantly in collaboration with TerraCycle are continuing to emerge with Maybelline all announcing new schemes in the last few weeks alone.

Asia is really head of the curve in this space. Tokyo's beauty brand COW will be responsible for designing Mono material and recycled material packaging in the new business model for sustainable use of plastics initiative launched this year. Singaporean beauty brand REED has taken the recycling process in-house incentivizing consumers to send empty packs back to the brand so they can in collaboration with environmental solutions. Asia turn it into a non-fossil fuel derived oil for sale showing the inherent value in efficient recycling that is currently untapped by many brands.
Compostable packaging
Compostable packaging is another area seeing innovation and growth, but the term compostable however, represents a key challenge for beauty brands as there is a real level of ambiguity around the term and it's solely being used unfortunately in many green washing attempts. Compostable packaging can be either industrially composted or home composted. And unfortunately the former isn't as good as it sounds. The number of industrial composting facilities worldwide is incredibly small. In the US, only 5.1 million households have access to composting through their local councils, equating to only three percent of the population, which means it's much harder for a brand to execute. Despite of this, Compostable packaging offers a truly circular system that leads huge potential in the future packaging industry
Mono material packaging
Mono material packaging is becoming a key trend too. Packaging is made from just one material and therefore it becomes far easier to recycle for your consumer. Considering that all plastic packaging in the EU, for example, will need to be recyclable or reusable by 2030. Pivoting to using just one type might make this transition far easier for a brand. Brands should consider things like closings, caps and fixing when it comes to innovating in this space. Metal springs and pumps are a particular hurdle and brands can look to run, and it's Ocean Plastic Bottle for inspiration here. The brand has managed to develop a metal-free pump using a spiral design made entirely from plastic, and the entire pump can be placed in a recycling bin.
Paper packaging
Moving on to paper, which is emerging as a key sustainable packaging option in lieu of plastic with innovations cutting down on waste to landfill while offering the same level of performance. Recent legislation in both the EU and South Korea is forcing brands to innovate without plastic. In the EU by January 2021, most plastic waste shipments to non-EU countries for recycling will be banned. South Korea's Ministry of Environment on Sep. 4 announced a plan to produce zero waste in stores by 2027. The government has encouraged companies and individuals to reduce waste by not using wasteful materials, primarily those hard-to-recycle plastic, such as PVC, came into effect on September 24th, applicable to both imported as well as local brands. Beauty brands in both regions are now being forced to innovate without plastic to ensure these mandates are met. Progress is emerging, for example, K-beauty brand Iaannisfree has launched a paper bottle. L'oreal has created paper-based tubes.
Design for disassembly
Packaging designed for disassembly is gaining traction. At present, the complexity of packaging material is often misunderstood, leading to ineffective disposal or end of life. This is because one of the biggest sustainability challenges for the beauty industry is multi-material components. Design for disassembly offers a solution to this problem. The approach finds ways to reduce material use while creating packaging that's quick and easy to disassemble at a product's end of life, leading to more efficient repair reuse and recovery of key material resources. Beyond environmental winds, it also has financial and reputational advantages. A number of brands and packaging suppliers are already working in this space. The fragrance bottle, Amber Noir, can be broken down into just seven individual parts without the need for specialized tools. Each part is reusable and recyclable in the home. What stands this design apart from other fragrance bottles is that the multi-component spritzing mechanism can be detached from the glass neck without fear of breaking the glass.
New emerging Materials
There are some new emerging sustainable materials that are coming into the marketplace.
The first is Cruz Foam, a new at-home compostable material made from the seafood industry waste and paper recycling waste
Secondly, ocean-bound plastic is a recycled raw material. The term refers to plastic waste that is at risk of ending up in the oceans. It's actually collected from the land to stop it ever polluting our waterways, and is then transformed back into a recycled raw material, ocean-bound plastic.
Scoby is a material really ideal for natural and organic brands. It's grown from agricultural waste and is fully compostable in soil and the decomposing packaging has the potential to be grown into more scoby for a fully circular solution.
Graphene material is currently being investigated as a packaging option by Tetra Pak. Graphene is 200 times stronger than steel and amazingly thin, light, flexible and cheap. It stands to be an ideal long lasting material for refillable packaging
Finally is Algae Ink from Living Ink. Traditional ink can be full of VOCs, which are dangerous for the environment and for humans, but this iteration derives from sustainably grown algae and milled and formed into a black pigment is completely VOC free.
Beauty and brands owners should look what they can work on to catch the trends and then see how to open their business opportunities in the beauty packaging market.