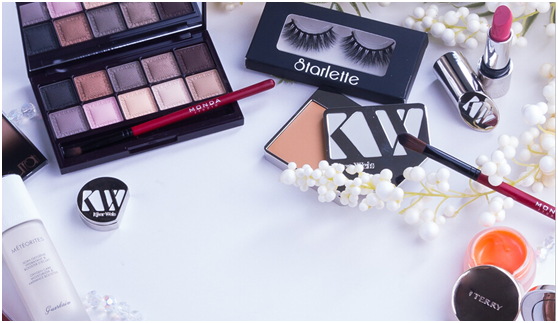 As is known to us all, Green Beauty has been the industry buzz word over the past decade, with the belief that natural is the best for our skins. Is green beauty still thriving?
According to Euromonitor's beauty survey, the definition of natural among consumers is perceived as rather vague and broad with varying focuses. And the lack of education surrounding the merits flaws and function of skin care ingredients led to the misguided melting pot of preconceptions in natural product labels. In recent years, the lack of regulations on certifications and testing has taken the shine off, as the industry has questioned whether natural or organic ingredients are the safest, consumers losing momentum in green beauty. So the fragmented and governed green beauty has opened the door for the clean beauty movement. Clean Beauty is the current trend that emphasizes on minimalism, simplicity and efficacy of the whole supply chain, regardless of whether the products are natural or synthetic.
Five key words to pin down the concept of Clean Beauty
According to Euromonitor's survey, we're seeing a growing number of brands and groups, from the group from North America and to Drunk Elephant from Sephora, they roll out their own standards what defines natural or what defines clean. Meanwhile there is also a rising number of independent research institutions from the America and Europe. They came up to provide multiple certifications as approved on a diversity of ethical claims. Clean beauty though it is further regulated or specified than printed green beauty, it is still moving and a very vague concept. We try to pin down this moving concept with the following five key words.
First keyword is simplicity. This refers to the simple ingredient formulation or a simplified proposed beauty or skincare routine or the entire brand positioning or narrative focusing on minimalism or simplicity, and this simplicity is very closely associated with free-from claims.
And the free-from claims that is very highly demonstrated of clean beauty brands, because most clinique brands they try to differentiate themselves as clean by this claims of excluding the so-called harmful or toxic ingredients.
Another differentiation of clean beauty from green beauty is this transparency of ingredient formulation and the entire manufacturing process. This is to showcase and pin down the safety of their product and supply chain. So other than purely putting on claims on free-from harmful ingredients, transparency is growingly addressed by more and more newly emerged clean beauty brands.
The last one is efficacy. The demand for efficacy and function of the skin care products has never been compromised by consumers compared with the pursuit of natural products. This is gradually linked with the positive clinical associations of clean beauty. Consumers are more and more receptive to a solution that is man-made. But inspired by and reflexive of nature, clean beauty has gradually evolved to the combination of nature and science, and we are seeing clean beauty is heavily intertwined with derma cosmetics in many markets.
What has pushing the involvement of clean beauty?
Similar to green beauty, clean beauty has under consumer scrutiny as well. First of all, increasing availability of digital tools, such as the think dirty app, has been educating shoppers about the ingredients and products. According to Euromonitor beauty survey in 2020, 26% of consumers use beauty apps to scan for "bad" ingredients. This data point has increased by 6% compared with 2019.
Secondly, we're seeing a rising number of lab-based science-backed beauty bloggers such as the chemical confession which is the Instagram QR. They have been working heavily within the beauty industry and they came out to develop the cosmetic business, pushing the transparency of ingredients and the entire supply chain. So the social media reviews and digital tools further facilitate consumer skepticism of formulation and also the cosmetic business.
Meanwhile, a growing number of cosmetics businesses are starting to acknowledge the importance of clean claims in their products. According to Euromonitor, products claims and positioning projects via the percentage of products with clean claims out of their own category has been growing by 2-5% from 2019 to 2020. And the clean claims we use here include vegan, cruelty-free, fatness-free, no power band, no essential oils extra, and these claims are the results to top demand claim that consumers tend to look for in beauty and personal care products
The impact of Covid-19 on the Clean Beauty movement
Due to Covid-19, a heightened quest for health and well-being has caused consumers demand on ingredient transparency, safety and efficacy further towards beauty and skincare products. According to Euromonitor survey, the voice of industry about 66% of overall industry respondents agree that consumers will show and increase the focus on healthy habits over the next six months.
Firstly, this healthy care crisis will lead consumers to prioritize immunity associated ingredients. As consumers are more conscious what's being applied to their body and skin, and this will further boost the growing traction of clean beauty, especially the therapeutical and treatment function of it.
Secondly, a back to basics approach is also occurring among consumers. With a shift towards simplicity and minimalism, consumers are turning to wellness in its very original form, and to products which they can trust. They will seek real and relevant solutions against overpriced gimmicks and this will magnify consumer demands towards simple and transparent ingredient formulation backed by high potency as well as minimal and credible brand narrative.
The Covid-19 has raised the threshold of what consumers consider effective and safe. Consumers are now looking for clean formulation that are substantiated by scientific claims, which implies that the price sensitivity can be lower among high efficacy science backed beauty and health products. And this will further strengthen the marrying of science and nature to create a new normal of clean beauty, and clean beauty therefore has become a default of the beauty industry and this is boosted by the wellness redefined Covid-19.
Consumers' confusion at heart against the natural label keep questioning industry standards pushing the evolution of beauty from green to clean. Meanwhile, as a concern against health and wellness has been amplified by Covid-19, it has pushed clean beauty as new default of the beauty industry.