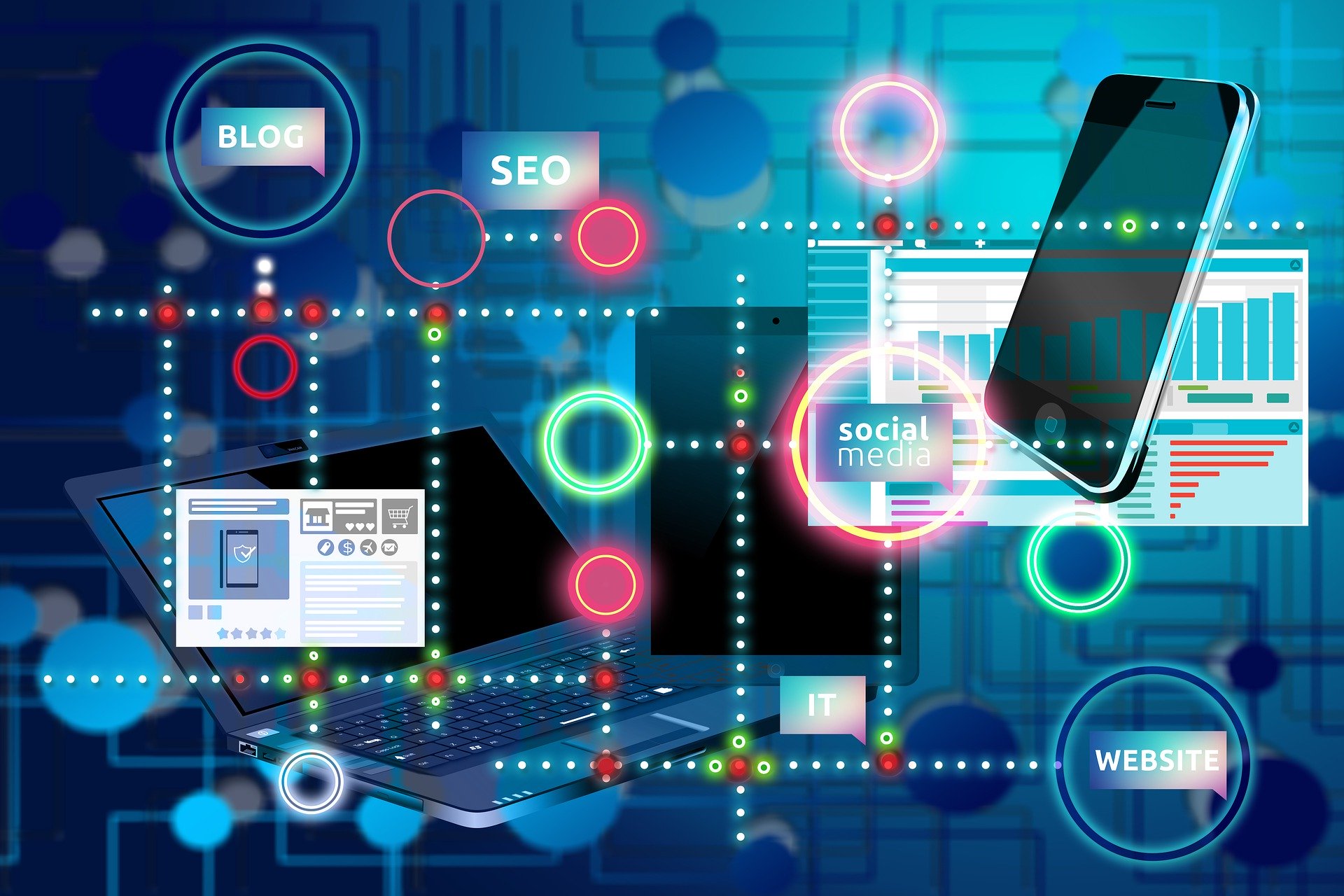 China is a rapidly growing consumer market with more companies throughout the world looking for ways to develop their marketing, How to branding and communication that is relevant to Chinese consumers become a hot topic
THE COSMETICS MARKET IN CHINA: A GOLD MINE
– Firstly, it is the largest market in the world
– Further, it is an Extremely Dynamic Market
– Finally, consumers are ready to spend more for higher quality
Internet: A HUGE INFLUENCE ON consumer PURCHASHABITS
Chinese consumers spend a lot of time comparing different type of cosmetics and products before taking any decision. More than 90% of Chinese girls are influenced by Online Trends. They checked Beauty News, and actively researched to new Products / Reviews :
– Magazine of Beauty: Information and Give Brands News.
– Influencers help to Guide consumers
– E-commerce websites like Taobao & JD
– Social media such as Weibo and Xiaohongshu
WHAT ARE THE TOP E-MARKETING KEYS FOR COSMETICS IN CHINA?
CHINESE E-COMMERCE CHANNELS
–

JD
These Platforms provide usually a lot of useful information for buyers such as long and detailed product pages.To have a presence on these platforms is an absolute necessary for large Brands and far too expensive for small Medium Brand. However, Tmall has just released a new service that targets small and minimum size brand; It is called TOF or Tmall oversea fulfillment;
WEIBO
Weibo is the No.1 platform for Beauty KOL, Cosmetics Bloggers. It is the place where all Cosmetics Superstar starts to build their community. Most of them keep publishing on Weibo because it allows them to reach their fans and to get the vitality of their posts.
In addition, Female consumers usually follow several beauty bloggers because they like tutorials, brand review and think it is a trustworthy source of information.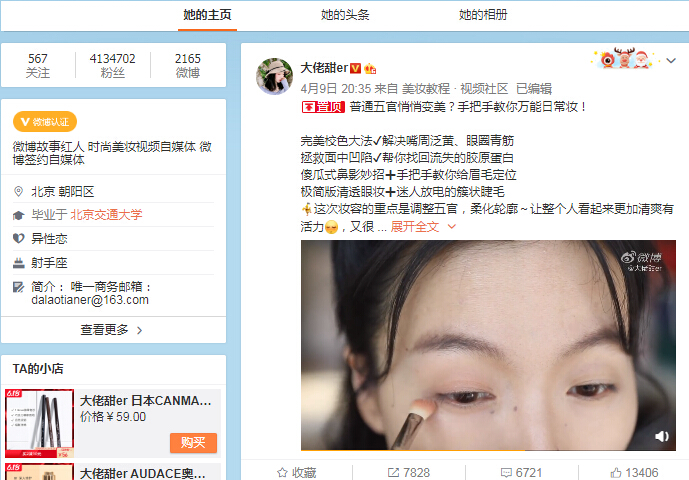 TIPS FOR WEIBO MARKETING
The brand has to have a Weibo account
1. Certified Weibo
2. Communication can be focused on the community but should also be commercial (discount, release, coupon etc…)
3. Brands should Use Sponsored Ads on Weibo
4. An effective way to get exposure, and you can target the right users Ex: Female, 25-30, Interest Cosmetics.
5. Create Games, Contest is a good way to engage.


BAIDU
The Chinese Search Engine is still very efficient. Why? Because, as we mentioned earlier, consumers are looking for third party information. It is ultra-easy to make research on Baidu. Type your question and see the results.

Female users will use Baidu to :
1. Find a Solution to their problem. It is a good way for them to find a product that can solve skin problems, find the tutorial for makeup or get feedback from users. They will actively search for Question&Answer or Conversation on Forums.
2. They will use Baidu to get feedback from users about Brands, especially before decided to buy a product. They will compare different brands and will be influenced by comments or reviews of users for each brand.
They will still consult the Brand website. That is a good way to learn more about a brand but they know, no brands can be 100% objectives about their products.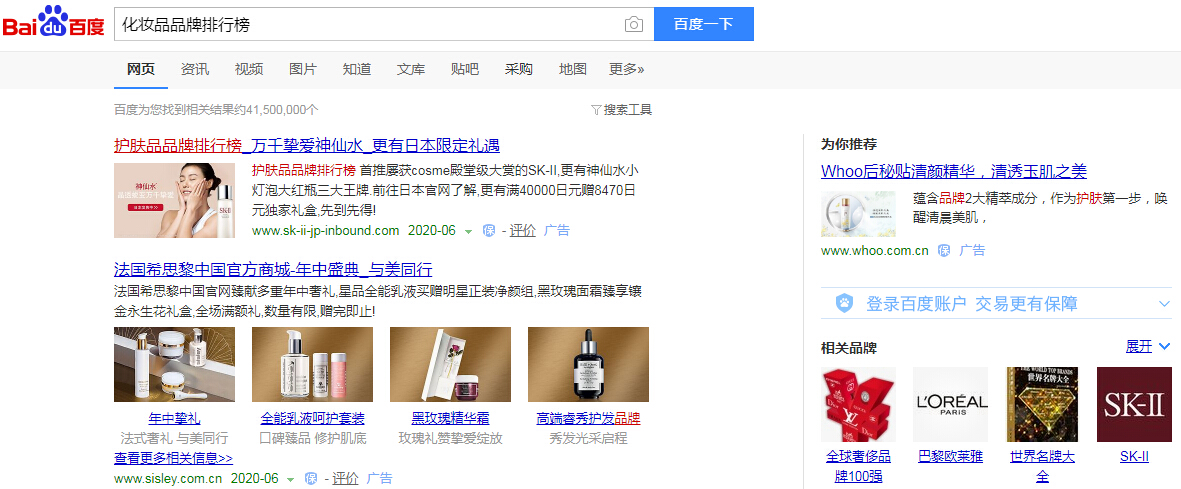 TIPS FOR BAIDU MARKETING
Solely working on your own Website and traffic make no sens in China because the user does not trust in corporate communication. They also don't purchase on a brand website but rather on e-commerce platform.
Having a Good looking Website is still necessary but most of the energy should focus on the Baidu ecosystem.
1. Q&A: Baidu Zhidao & Zhihu are a good source of information. Get positive feedback from your community is vital for Brand reputation. Further, you can help this page rank higher. Use Baidu, SEO to get maximum exposure
2. Forums: You have a lot of conversations on Forums about Beauty, and they can rank well if you optimize the Search Engine Visibility….
3. Media: Get your Brand information published on Media is a good way to get the trust of potential clients, optimize this publication on Baidu, to let them reach the first page on strategic keywords is a good move to influence Chinese Consumers.
Focus your SEO effort on the third-party website rather than on your own website. The goal is to maximize the Word of Mouth about your brand.

WECHAT: THE PERFECT TOOL FOR A NEWSLETTER
Consumers will be influenced by their friends, by the conversation that they can have on WeChat, or discussion that they can follow on groups.
The moment system is the best way for them to get personal feedback about Brands, but usually, they do not publish Brand Reviews.
Groups are a better source of discussion. Peoples discuss Brands, Solutions to solve their problems or product recommendation.
Some Wechat Accounts are also followed by a large number of people.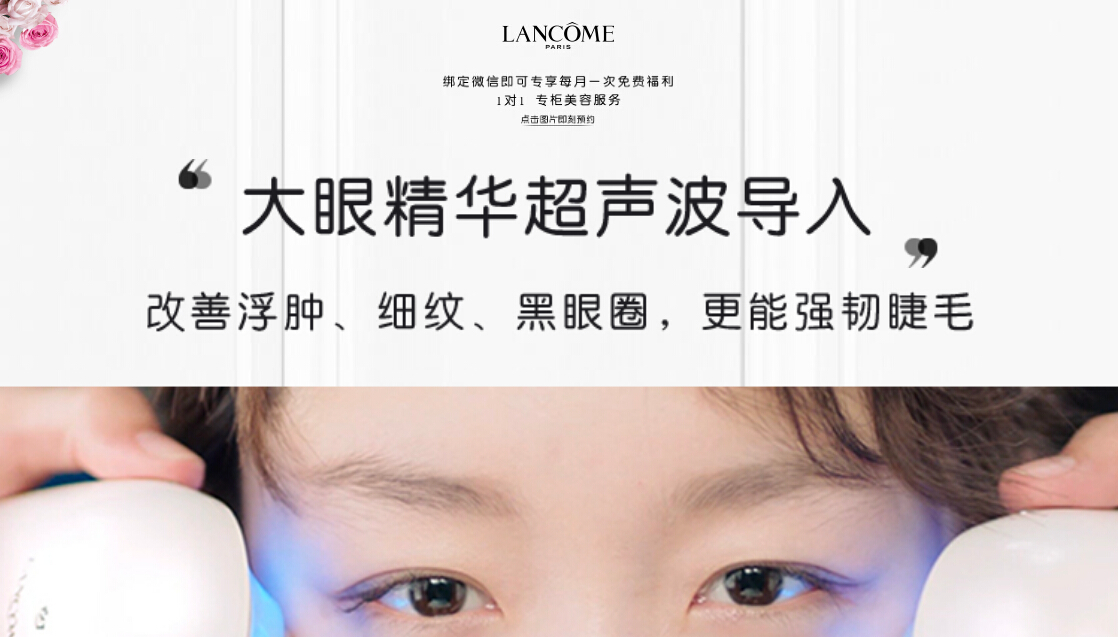 WECHAT BRAND CONTENT
Brands should focus on External discussion, Brand mention, or the number of shares.
Get Mentioned by WeChat big accounts is great butusuallythe cost of exposure is extremely high. In other words, we strongly suggest you use this budget in a smarter way.
Community management is the key to Wechat, get in contact with users, engage conversation, create Groups per interest…. It is time-consuming but also rewarding.
At the moment we speak Advertising on WeChat is expensive and the targeting not great. In the future, wechat will probably develop towards a better ads system but keep in mind that the core of wechat is the users. Users want useful and interesting content.
LITTLE RED BOOK
Purchase sharing App like little Red Book is getting extremely popular in China, especially among Chinese women.

Xiaohongshu has a focus on cosmetics and beauty and 80% of the users are women. They have good purchasing power and love international cosmetics brands. The platform content is mainly created by its users (UGC) via "buying notes". It is a great platform for Kols to develop themselves and create a community. Working with these KOL is beneficial for any brand. You basically buy their follower base as well as their credibility. In RED, you also have the possibility to create an online store within the App and ads hyperlink to your other online store.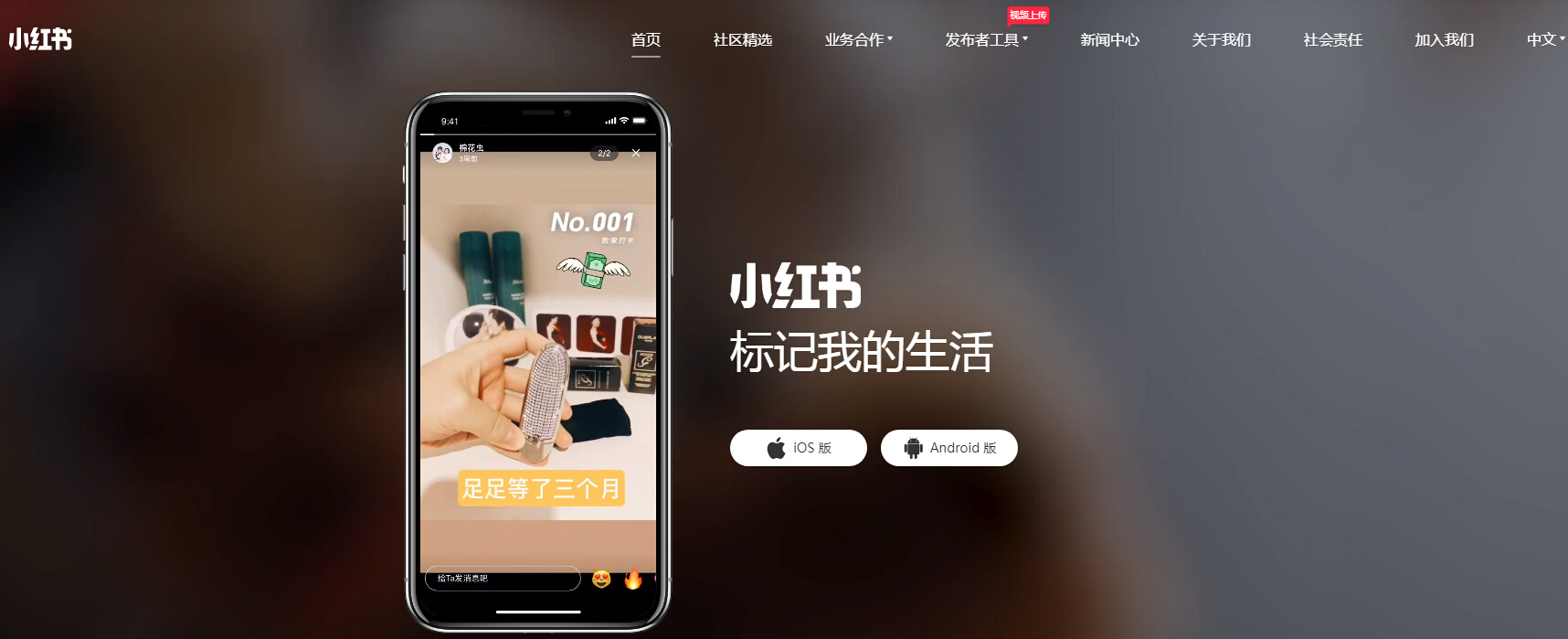 TIPS FOR LITTLE RED BOOK
Little Red book allows Brand to have a Brand Space and Ecommerce Store.
Competition is not too high yet and little Red book is based on a community already used to share Cosmetics reviews.
The tag system is well executed. Each tag will send users to all the reviews associated with them, making it easy for users to discover new brands.
Brands have to maximize their Communication via influencers to optimize visibility, credibility and get engagement => drive sales.
Reference: https://www.marketingtochina.com/cosmetics-china-top-marketing-strategies-beauty-market/