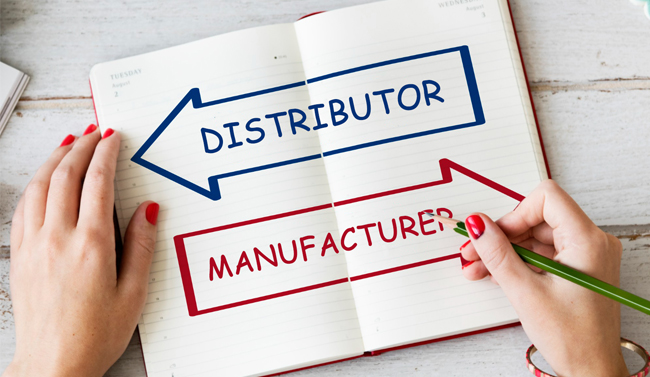 Many companies have suffered from supply chain crisis since the outbreak in 2019. In response, they are busy with replanning their supply chain sourcing and product cycle prediction as a way to keep their business viable. Under this situation, many of them set a common goal: establish a long-term, stable supply chain system so as to minimize the impacts caused by force majeure factors.
Hit by the COVID-19 pandemic, many distributors are found to end up with business failures. Companies that cooperated with them before have to find other partners so as to reduce their sourcing costs and stabilize their supply chain. Many of them turn out to start trying to work directly with factories.
Actually, many companies prefer to source directly from manufacturers. Here's why:
Greater Flexibility
Manufacturers usually have their own production lines and advanced production facilities. This means they can flexibly adjust the production plans based on buyers' demands. Moreover, many factories have their own warehousing and logistics systems. You can directly communicate with them about details and time of delivery. Working with them will ensure that your products are not only produced on demand but also delivered safely according to your flexible requirements and timing. Importantly, manufacturers are experts in the field where they operate. They have rich industry knowledge and know-how. Now many of them have built their own R&D centers and talent pools. Thus they can offer professional advice for your product customization.
Better Control
Dealing with a manufacturer means you are closer to the source of the supply chain. Certainly, you can visit their physical factories to inspect the factory size, equipment, personnel, and environment, etc. During the outbreak, considering travel restrictions, manufacturers use videos to communicate with buyers about their factories, production process and products details. By doing so, you will have a clearer picture of their production, R&D capacity and product quality. You can address any concern and ensure all products meet your standards as they are right in front of the production line. Even if you encounter some after-sale product problems, you can easily communicate with them and get problems solved in an efficient manner.
Different from working with distributors, direct cooperation with manufacturers will avoid the loss of important information during the translation process. Because different people have different understandings of things, it is inevitable that some important content may be missed in the process of language transformation and information communication. Direct communication with manufacturers will minimize that possibility.
Lower Supply Chain Costs
If you're tightening your budget, you should consider tightening your supply chain as well. More middlemen, such as distributors, wholesalers involved in the supply chain will mean multiple profit margins, taxes or other expenses added to products. In this way, your sourcing price may be much higher and your profits are stolen by them. Direct sourcing from manufacturers will eliminate all these "middlemen". Thus, you will get the most favorable prices.
Manufacturers will ensure long-term cooperation relationship. Factories require a large amount of investment—land purchase, construction, equipment introduction, personnel recruitment and training, etc. The spending on any item may be greater than the inputs of a trading company. Arguably, relying on deep pockets, manufacturers are more able to maintain long-term, stable partnership with buyers. For distributors, limited capital stands for limited risk resistance. Thus, working with distributors may put buyers at higher supply chain risks.
It is sure that you will benefit a lot from a perfect manufacturer. But before all this, you have to find such a partner.
BeautySourcing.com
is an online virtual beauty supply chain platform that helps connect you, your products, and companies to full-service premium manufacturers. Use our user-friendly product searches to find inspiration from more than 30,000 innovative solutions, and search for online and offline events that showcase the latest trends! Come here, we will ensure you find your right partner!