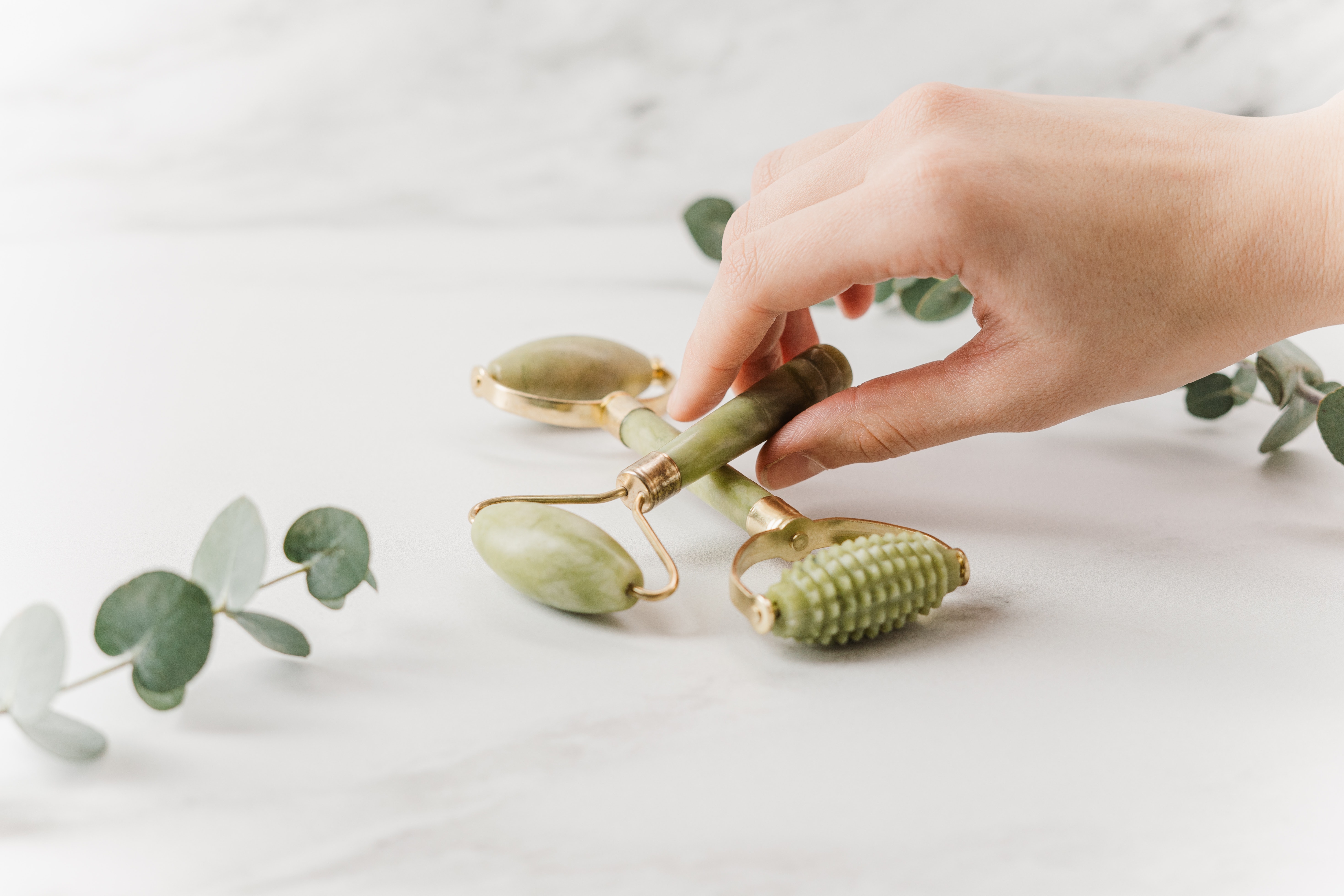 With the news of Clarisonic, a beauty device brand owned by L'Oreal announced in July that it was closing down its business in a decade, it seems a relevant moment for Mintel experts in the beauty industry from across the globe to talk about the beauty device category.
The discuss was hosted by Andrew McDougall, associate director of global beauty and personal care at Mintel, joined by two beauty device experts from Mintel, Reiko, senior beauty and personal care analyst in Tokyo, and Sam, the familiar voice of another little conversation host as well as the senior beauty and personal care analyst based in London.
As Andrew said, Clarisonic is a brand that's won awards and recommended by dermatologists. It's gained the almost cult-like following of fans across the globe, and they're all stunned at this announcement. Then Andrew put forward the first question that where it went wrong and what happened.
From a certain kind of western perspective, in the UK particularly, Sam gave us a very clear answer: "We've seen usage of these devices hasn't really taken off in the way that we kind of expect. They've got a very niche and cult following, but beyond that they've really failed to gain penetration. We've not seen a growth in usage. So it leads to the argument that there's being a natural life cycle in the Clarisonic brush, as more and more skin care devices have come to market. The fierce competition in the market has caused people to move on to different kinds of devices. " On top of that consumers have kind of switched to more intensive routines now. Actually anything that's going to add abrasion will add irritation, it's become a bit of a trade-off between minimizing irritation wherever possible but is still getting the most out of your skin care regime.
Reiko agreed with Sam on the point that it's really a challenge to convince consumers that their cleansing brushes are gentle enough for the skin. Many consumers in Japan tend to think that it might cause further damage and even do more harm to the skin. But she thought the biggest challenge for them in this market, in particular, was to compete against established companies like Panasonic beauty, YAMAN and MTG, who are known as the Japanese leaders in the beauty tech world.
Andrew considered it a bit of a surprise that L'Oreal have shut down Clarisonic, but they were facing a lot of competition indeed. However, Clarisonic hasn't moved out of the space. Nowadays innovation is the key driver to promote market growth, by which he raised another question what you would say as the key drivers in this beauty device.
"Being able to integrate these devices seamlessly as possible into a skincare regime is so important,"Sam shared her opinion: "You need to be discussing with your consumers how the products that you're already using work. They can't really add too much extratime or inconvenience into yourregime.The more simplifiedthesedevices can be, the more discussionon how to improve skincare products will be. " Actually she expects to see more collaboration between technology brands and device brands . There's definitely an opportunity there for more collaboration and innovation in terms of devices that work with products.
Versatility is key for beauty devices in North APEC, as Reiko said. She took China as an example. In China 57% of female beauty device users seek devices that will enhance the absorption of skin care products. And devices need to be functioned as 71% of Chinese women who have used or tend to use devices consider functional benefit as the most important purchase factor. Meanwhile, it's so important for consumers in Japan where anti-aging benefits when it comes to beauty devices. And there is potential and wearable devices like YAMAN 's Medilift and MTG SIXPAD, which offers further convenience and also allows you to do other tasks like washing the dishes and cleaning the floor while wearing the devices, and this is especially appealing those working mothers and even fathers.
Andrew expressed his love for the concept of having a multitasking beauty device. As to beauty devices, it's stepping away from beauty gimmick. The functionality becomes very important. Andrew suggested social media could be a platform going forward to offer education, which may help to build the trust with consumers. Sometimes it is often the case of stepping away from novel or gimmicky outlook, and that's just one of the barriers or stumbling blocks that beauty devices have. Then it leads to the question what are the big barriers for beauty devices going forward and what they are facing challenged with the COVID-19 pandemic globally. Is this sort of no contact world we're moving towards going to have an impact on beauty devices and hygiene?
It's definitely what they've seen in the UK. There has been a spike since COVID-19. Consumers are concerned about hygiene a lot. Obviously if hygiene's a concern, it really adds to the cost, which is creating challenge for the industry. One of the big challenges in terms of devices in the aftermath of COVID-19 is that an income squeeze is going to make people sensitive to price. The word of mouth discussion is so important as it is the number one factor that would encourage people to buy a new kind of beauty or grooming device or tool recommended by friends and family following online reviews. On top of that, there's a lot more that can be done to showcase actual results. It seems like a simple thing, but actually is showcasing what these products are doing for people.
"Some of the products can be a bit pricey in Japan as well," Reiko said,"One of the obstacles for brands to overcome especially during the COVID-19 pandemic is to prove that the products are worth investing in but without the physical contact." So what Japanese brands did during the state of emergency was that they use live streams to connect their consumers with PRs and beauty experts who will introduce new products and tips on how to use them. Live streams can encourage and also gently push consumers who can't decide whether they should buy their product or not. Brands can also benefit from the live videos by gathering real-time comments and feedback, which also help them adjust and develop products that match their consumer's needs, Reiko explained. So she thought it seems like a win-win situation.
Based on the opinions of Sam and Reiko, Andrew mentioned haircare devices. People don't want to use a device that could potentially be more damaging in hair care. He thought that's where brands like Dyson have really been able to step in, because they're a trusted brand. Having that trust is really good for overcoming those barriers. Having products that go hand in hand with skincare devices is got to be something we move towards. However, professionals' recommendations are also important. Here, we see the discussion on how to help consumers to overcome barriers. Regarding the retail space, it is a very difficult one to predict right now, because we don't know exactly how the world is going to evolve over the next 6 to 12 to 24 months. But Andrew offered the next question what are the best retail options for beauty devices.
From the perspective of UK, Sam mentioned online was so important. Consumers are more likely to buy beauty and grooming devices online now than they are in the store. So far the most popular one is shopping online followed by health and beauty retailers and department stores. And that mirrors the wider electrical goods market in the UK. But it also means that it adds a lot of price competition in the marketplace as well. That's a real challenge, but it's also a big opportunity. Understanding how consumers are shopping for these devices is so important, and you will know the importance of having all of that information at your fingertips. In the meantime, Sam emphasized the important role of the stores, and the multichannel approach is always the best. It's about understanding the journey consumers go in and making sure that as a retailer you're there at every point, "We always have this thing about how much sales are made online versus in-store, but quite often a sale would not have been made if it wasn't for both channels, and it's rapidly becoming an irrelevant distinction, and in a category like beauty devices I would imagine that is very much the case." She added.
"From the Asia points we are in Japan in particular, it's similar here as well. It's true that online channels offer opportunities for new brands and product excitement. But in Japan it's still quite important for consumers to get experience with the device before making their final purchase decision." Reiko said. They have what they call beauty gyms, where consumers can try various devices from at-home beauty devices to professional high-performance machines. YAMAN actually opened its first facelift gym in YAMAN Tokyo this year, where consumers can book a one-to-one session. With a beauty trainer, who can help them exercise their face and use the devices, and this is an effective way to promote the devices, because 41% of Japanese consumers are interested in beauty services that allow people to use an aesthetic machine on their own.
Andrew showed his love for the concept of beauty gym raised by Reiko. As the online channel becomes so important, hygiene and safety are becoming a concern now. However, Andrew proposed that there may be other retail options for beauty devices.
"There's definitely space for it and you've only got to look at how much consumers are engaged in a really experiential beauty store." Sam gave her opinion. Actually, they don't really have that kind of indulgent standalone beauty retailer in the UK, where we can go and have that really immersive experience that we have in other regions with retailers, like Sephora etc. " But if you look more towards the tech side of things, that's where you see how influential a really immersive engaging store can be," Sam added: " You've only got a look at brands like apple and then take it right down to, a big part of Dyson's success with. In haircare, it really has focused on the in-store environment, and how products are showcased in store. Actually if you have a really amazing store where you create a lot of hype and engagement around a product, which can be a really powerful tool. And the Dyson example is your kind of primary example then."
Actually being able to try these devices, see how they work, use them on yourselves can always help overcome some of those barriers that people have. As the discussion mentioned above, Skincare devices are more focused on functionality results . Referring to hair devices, Andrew thought it's quite important to focus more on hair health, and he took Dyson for example again, as he has been in a real experiential situation in Dyson store. Mentioning technology we've been touching upon, we know the influence of smart technology that could have on skincare devices. Andrew said people's changing attitudes towards these devices. Back to the COVID-19 situation that we're currently going through, at-home treatments and doing stuff at home has obviously been all we can do at certain moments in time. So the next question Andrew brought forward is whether you could see any key innovations then in this beauty device market.
Definitely the COVID-19 situation has created a lot of challenges, but it's opened up some opportunities. Sam said they had seen a definite boost to devices that have helped people keep up appearances in the UK since the start of the outbreak . Things like gel nail lamps and hair clippers have been the real winners since the start of it. But if we go forward, people are supposed to be used to prolonging visits to hair and beauty salons. Any kind of devices that really help and aid that process will resonate. "And the multi-functionality is really going to be in demand, because obviously the more you can do with a device, the more value you get." She added.
Japan gives us a different appearance. According Reiko's statement, at-home beauty devices started to gain popularity in Japan during the state of emergency due to COVID-19, because beauty salons were forced to temporarily close their stores, and there has been a lot of talk about new technology innovation during this market. The she proposed sleep technology. There has been a lot of talk about sleep tech, promoting quality sleep and encouraging beauty sleep recently, especially because a lot of people were feeling stressed by staying at home and also because Japan has the shortest average sleep time in the world, which could affect our skin condition as well as their mental well-being in a way. As we all know, this year MTG took a big step and moved into the sleep technology space. They launched an AI powered mattress that monitors how you sleep and also helps you improve sleep quality by controlling the temperature and producing gentle motions.
Sleep quality is such an interesting area to look at. It taps into the self-care that wellness concept is really important right now. So far, Andrew suggested ending the conversation by sharing their experience with beauty devices.
Sam has always been more focused on hair tools. "up until pre-lockdown, i was an absolute user of straighteners. Actually I've learned to live without my straighteners and I've seen the challenge on the hair device and hair tools market in the future. It's going to be really interesting to see how it plays out with the influence of COVID-19. A lot of opportunities have changed device usage for a lot of people in terms of skincare." She said. But she has always kind of avoided skincare devices because she's got quite sensitive skin.
Japan and Korea in particular are like the leaders of skincare devices. People there are expected to have a heavy usage of skin care devices. However, this may not be the case. Reiko said she is a very low tech person. But she is a big fan of lymphatic drainage. The first beauty device she bought provides a super relaxing experience. She also bought the core fit face pointer. It's a pen shaped tool that is designed to apply pressure to certain points on your face neck and shoulder to improve circulation. At last she mentioned a MTG refa face roller.
Facial rollers remind us of sensitive skin. We maybe have apprehension with sensitive skin. But as Andrew said, it's not sort of a high-tech beauty device, but things like those facial rollers. The jade rollers and the quartz rollers have been quite popular over the last year or two. It's really interesting just to see how devices are connected with people in a different way.
Sam thought there's definitely an element in the UK at least, because the facial rollers and the grocer tools help to make them very instagram friendly and make them look very pretty when taking their bathroom pictures or whatever else, though some people actually have bought them and then not used them.
"In Japan a lot of men are into the beauty devices recently as well, so we're all kind of expecting this market to grow more in the future." Reiko said.
Besides the discussion where Clarisonic all went wrong, they discuss how beauty devices have evolved and what it will take for these products to take hold and fulfill consumer's wants and needs as well as what the experts have to say about the future of beauty devices and products.
Insights from experts, which combine the analysis of the fall of beauty device with current complex situation, are expected to be helpful to the beauty device industry.


Source: https://www.youtube.com/watch?v=7jLNV87Ooec&feature=youtu.be