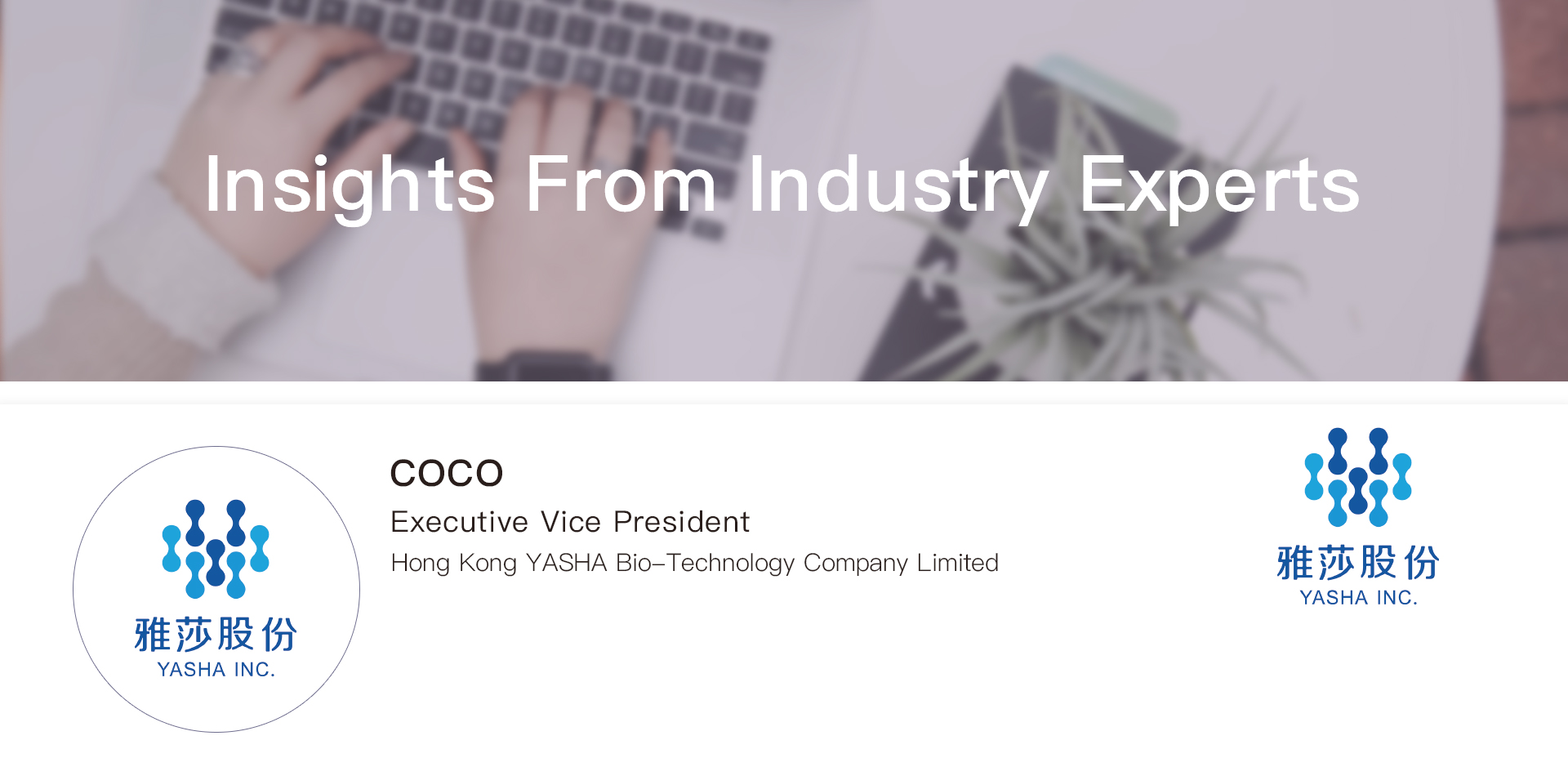 BEAUTYSOURCING: Please briefly introduce your company's main business.
Our company mainly produces medical skin care products, which are scientific and professional and independently developed by us. We have our own laboratory and a 100,000-grade production workshop to solve skin problems with a professional medical attitude and professional products. At the same time, we also combine advanced German skin care concepts to perfect our product series. Our current main business involves overseas public hospitals, beauty salons, and private skin clinics.
BEAUTYSOURCING: Skin repair has always been a hot spot for people, especially for female friends. The fast-paced life and increasing work pressure have led to increasingly serious skin problems for modern people. Skin repair, as a sunrise industry in the 21st century, will face a huge opportunity and an unpredictable market in the future. Please share how your company is occupying the market through the layout of business strategy?
Our company has been deploying overseas markets since 2017, from Southeast Asia to Europe, the United States, Canada and other countries. While developing the business layout, we are also constantly optimizing our products, and have successively passed various FDA and CE certifications. It can be said that the quality of our products is no worse than that of the big brands. Many foreign customers also like our product. At the same time, the presence of overseas representatives has also brought a highlight to our brand's territorial services. Timely and efficient communication and perfect after-sales service have allowed our customers to enjoy usual services during the epidemic.
BEAUTYSOURCING: As the saying goes, crisis is the coexistence of challenges and opportunities. The epidemic has caused a huge impact on the entire beauty industry. How does your company adjust its business strategy to face challenges and new opportunities?
At the moment the crisis occurred, our company quickly made response measures. After a large number of overseas exhibitions were cancelled, our main channels for acquiring customers have been closed, and our customers have also been affected by the epidemic. When the overseas epidemic was the most severe, our company generously assisted our overseas customers in sending them batches of anti-epidemic materials. At the same time, we also used zoom software to conduct academic training on products for our agents and customers, so that customers and Potential customers can learn more about our products. FACEBOOK's live broadcast platform also gave our brand a lot of support in this epidemic. We have transformed from live broadcast noob to senior anchor. While doing this, we have also received many inquiries from customers, hoping to experience our products during the epidemic. This is also due to the silent contribution of our overseas representatives in the territories. It is their hard work that has brought the brand's rapid development.
BEAUTYSOURCING: Due to various factors such as differences in regional climate and living habits, users in different overseas markets have different requirements for skin repair. Please share how your company is innovating products and treatments according to the needs of buyers in different markets.
Our mainly recommended products are different for different markets. Compared with Southeast Asia, our main products will be more concentrated on acne and whitening products. Because of the climate and eating habits, the skins in Southeast Asia tend to be oily, so we also tend to prefer functional products when recommending, such as salicylic acid. We broke the conventional use of salicylic acid and changed it to use after acupuncture, using the characteristics of salicylic acid BHA to control the secretion of oil in the deep pores, so as to achieve the effect of acne removal. Our new product this year mandelic acid is also particularly suitable for the Southeast Asian market.
For the European market, repairing and anti-aging products are their first choice, so we will also mix and match products for their markets to achieve better results.