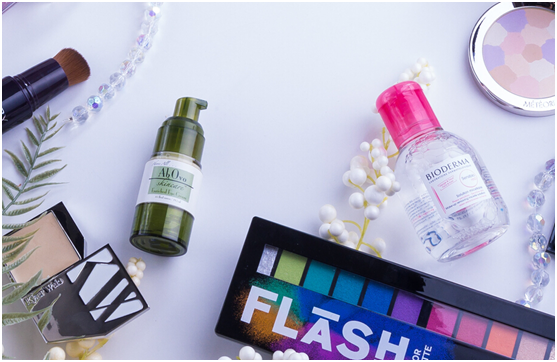 Clean Beauty is definitely the current trend of beauty evolution that emphasizes on minimalism, simplicity and efficacy of the whole beauty supply chain, regardless of whether the products are natural or synthetic.
Meanwhile, especially when pushed forward by the Covid-19 nowadays, there's a growing awareness of sustainability and gaining knowledge of individual skin types among consumers, which leads to the latest concept of Conscious Beauty taking into shape. According to Euromonitor, Conscious Beauty is essentially the outcome of a 360-degree consumer understanding and where consumers are more aware of and responded to their own skin needs and the environment.
How to define Conscious Beauty
As mentioned above, conscious beauty relates to consumers not only responsive to their own needs, but also the environment around them. So this is the balances of intrinsic and extrinsic awareness factors. By intrinsic element of conscious beauty, we mean the consumers' understanding of their own skin types and needs. In contrast to clean beauty which allows a greater group of ingredients harmful to your skin, conscious beauty is an awareness of the mixture of the ingredients that could improve or flare up your skin. Conscious beauty therefore makes the case for personalization and advocates a more focused and target approach. For extrinsic element of conscious beauty, this is the idea of being aware of responding to the surrounding environment. A conscious beauty consumer is committed to evaluating the wider impact of the purchase with the same gravity as personal priorities. This could relate to the problems of ingredients the circularity of products and packaging life cycle are the purpose with which a brand conducts itself.
As consumers are more and more knowledgeable of their own skin types and ingredients, individual suitability of the beauty products has become of paramount importance to consumers. Meanwhile, there is also a growing expectation from consumers that industry should become more segmented and adapt at catering to a wider range of skin types and concerns. According to Euromonitor survey in 2020, more than 80% global respondents have shown the willingness to pay more for personalized service and products. The booming use of digital health and telemedicine during the Covid-19 will even further the demand for self-monitoring services and personalized solutions.
Covid-19 pushing Conscious Beauty forward
While consumers were raising their equal and ethical conscious pre-crisis, the Covid-19 has further expedited this creating shift in mindset and priorities. Consumers will take note of who went above and beyond in their support of local communities during this crisis. According to Euromonitor lifestyle survey conducted in 2020, around 31% of respondents expressed that they will buy from brands that are aligned with their own value and around 23% consumers prefer purpose-driven brands or companies. Therefore, brands are challenged to display actions not just in eco-initiatives, but actually in every arena along the entire supply chain. Firstly, the brands shall display the greater transparency across their entire supply chain. Secondly, with globalization being shaken, we could also see a call for the return for local supply. Thirdly, health and hygiene takes priority during Covid-19. An environmental focus shall resume and be strengthened in the post crisis era. And most importantly, brands should move beyond the traditional business for-profit approach and they shall be demanded to put society and people's profit and collaboration at the heart of recovery.
We're seeing the trends. Beauty Brands should look into Consumers' increasing demand towards beauty, capturing their own business growth in the evolution.