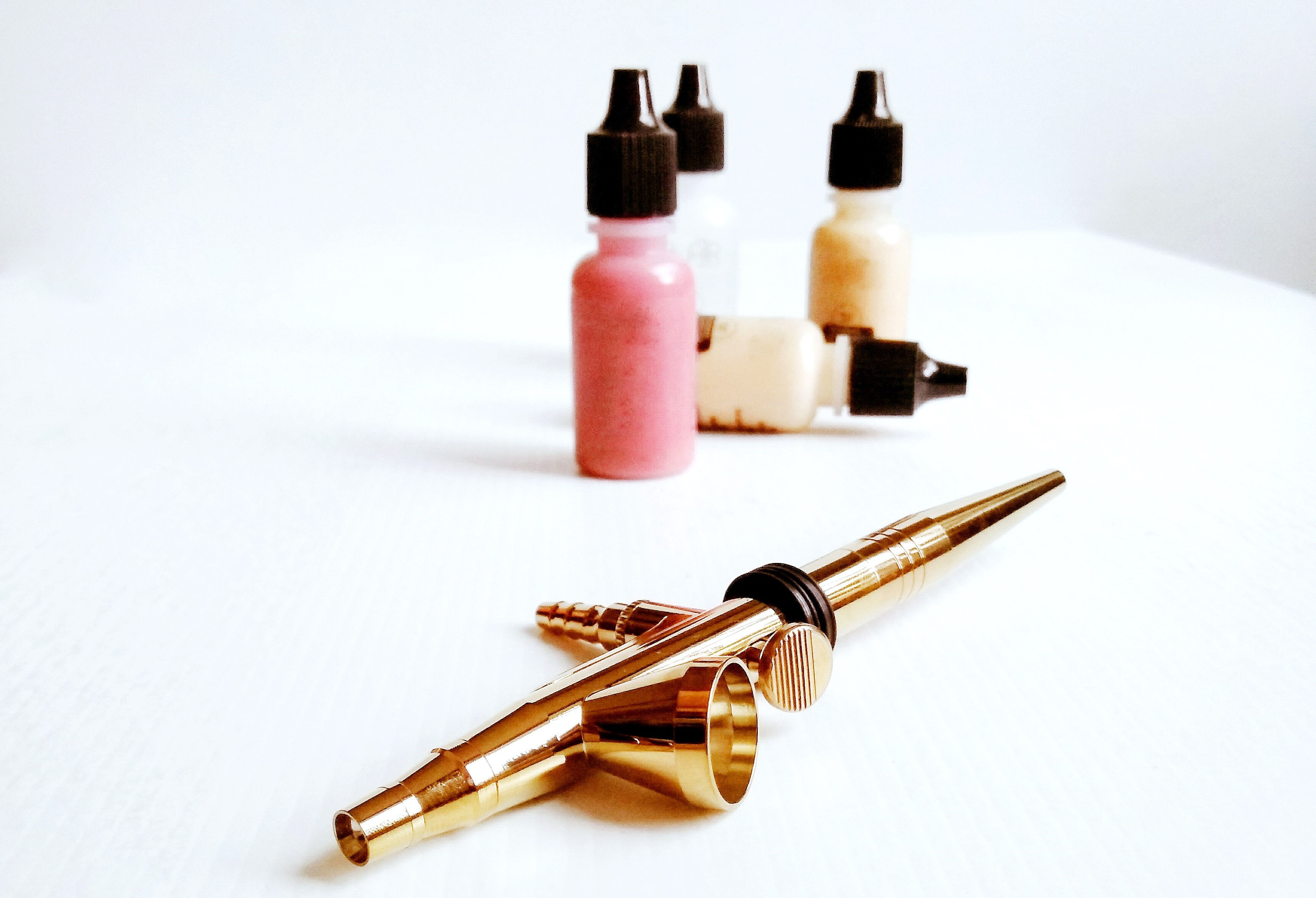 You may not have seen airbrush makeup painting first hand, but we guarantee you've seen the results!
Whether you've watched an alien movie, enjoyed Halloween celebrations, or even just attended a wedding, chances are good that you've seen professional airbrush makeup in action.
In fact, airbrush makeup is becoming increasingly popular in the beauty industry, as it can provide everything needed for a flawless finish when ordinary makeup simply cannot.
A Brief History
The airbrush makeup technique has been around for quite some time - in fact, it was invented all the way back in 1879!
During production of Ben Hur in 1959, the makeup artists of the time found that their job included spraying thousands of extras with fake tans as they were supposed to represent Romans. The airbrush compressor machine gave them the ability to perfect this technique on a large scale.
Airbrush makeup is often used for special effects in movies and other forms of entertainment, as well as for everyday makeup applications.
Today, some of the styles that can be achieved with airbrush makeup include:
temporary tattoos
every day make up
fantasy make up
body art
fingernails
hair
airbrush tanning
How is it Applied?
Airbrush makeup uses a small, handheld air compressor that blows a fine mist of foundation onto the skin. The makeup is misted onto the skin in very light layers, so it looks very natural and doesn't cake or clump like traditional foundations can. This technique can also be used to cover up blemishes, tattoos, and other skin imperfections.
To get a full and even coverage, the recipient is generally dressed in a skimpy garment resembling a G-string bikini so that the professional makeup artist can access all areas of the skin. The artist will start by applying a light layer and then build up the coverage as needed, depending on the desired look. After the foundation, other products like blush, contouring, and highlighter can be added to create a more dimensional effect.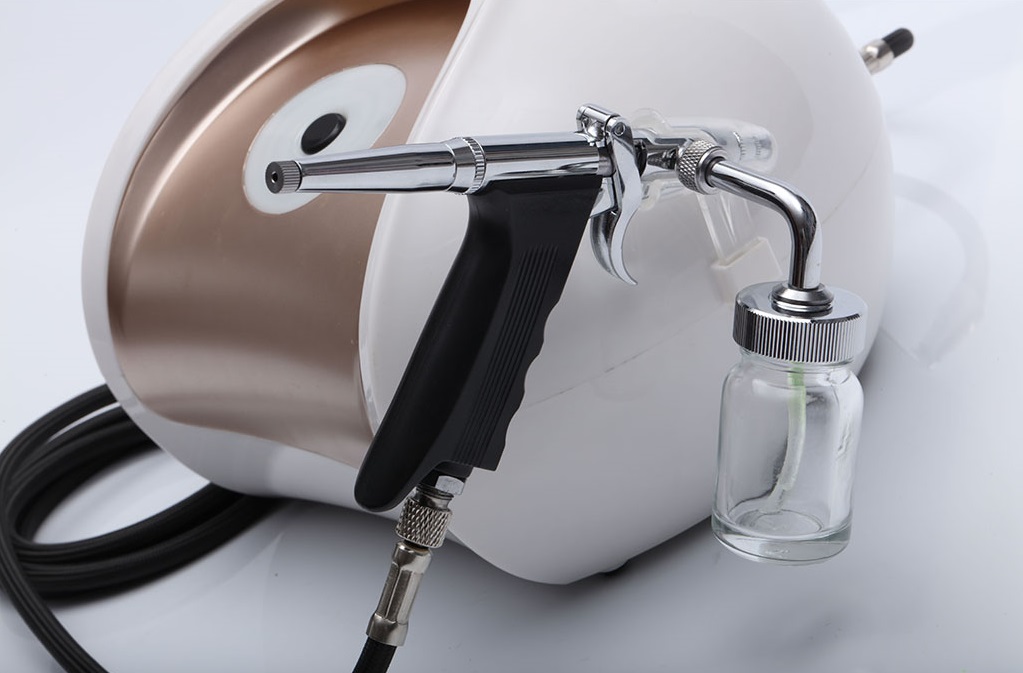 What are the Benefits?
Airbrush makeup has many benefits over traditional makeup application methods. These benefits include:
Long-lasting wearability: Airbrush makeup is designed to last all day, or even longer if needed, making it an ideal choice for special occasions, such as a wedding, where you want to look your best all day and night.
Photo-ready finish: The results are very natural, professional, and even. This can be difficult to achieve with a traditional sponge, brush application, or using your fingers.
Less likelihood of irritation: Because the makeup is applied in such thin layers, there is less likelihood of irritation, making it a good choice for those with sensitive skin.
Achieve a flawless complexion: Airbrush makeup can help to create a flawless complexion by covering up blemishes, dark circles, and other imperfections.
The fine mist: Makeup is not exactly your skin's best friend, however clogged pores and product build-up are less likely.
Create any look: Whether you want a natural, no-makeup look, or something more dramatic, or even to enhance your wedding glow, airbrush makeup can help you achieve the results you're looking for.
Waterproof: Airbrush makeup is waterproof, meaning it won't come off if you sweat or get caught in the rain. This is ideal for those who may be attending an occasion where tears may flow, or the climate is hot, or perhaps swimming may form part of the celebrations.
Disadvantages
Before choosing an airbrush compressor system, it's important to do your research to ensure that it's the right system for you. There are a couple of disadvantages, such as: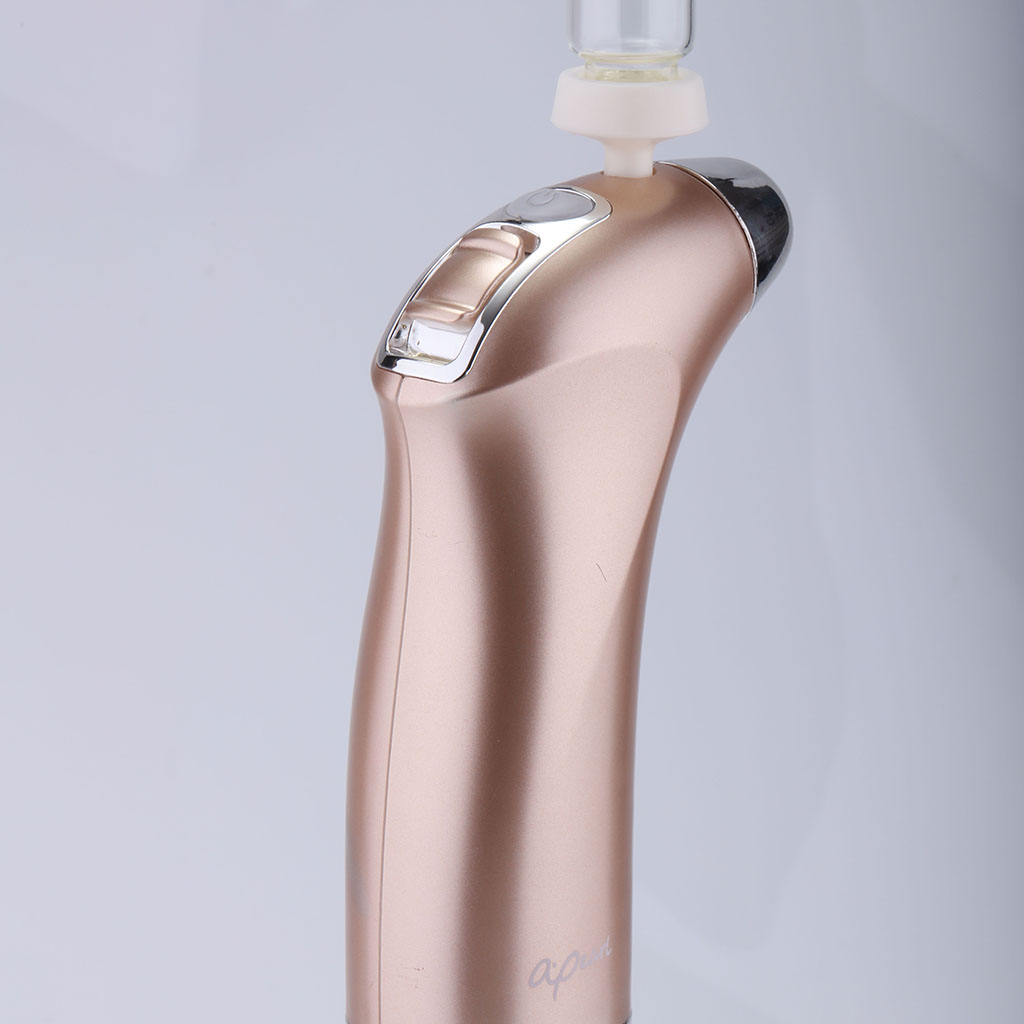 It can be expensive. Depending on the quality of the system, airbrush makeup kits can range in price from around $100 to $500.
Application requires practice. If you're not used to painting makeup on with an airbrush, it includes the need for some time to get the hang of it. It's not as simple as using a brush, sponge, or your fingers, but the results speak for themselves!
The equipment needs to be cleaned regularly. Because the airbrush machine's applicator is in contact with your skin, it's important to clean it regularly to avoid any build-up of bacteria.
If you don't wash your hands - particularly between your fingers – after you've used the product, you can end up with post-painting issues, such as staining.
Although in general it's designed to last all day; you may need to touch up your makeup because it is applied in very thin layers. Especially if you have oily skin, ensure your timetable includes some time for touch-ups.
You may need to use a setting spray. Using a setting spray or powder will help your makeup last longer.
The Bottom Line
Although there are both benefits and disadvantages of using airbrush makeup, everything comes down to personal preference. If you're looking for a flawless finish and are willing to spend a little extra money, then airbrush makeup may be the right choice for you.
On the other hand, if you're on a budget, using normal makeup is probably a better option. Whichever route you decide to go, just make sure that your decision includes research and choose a product that has everything you need.