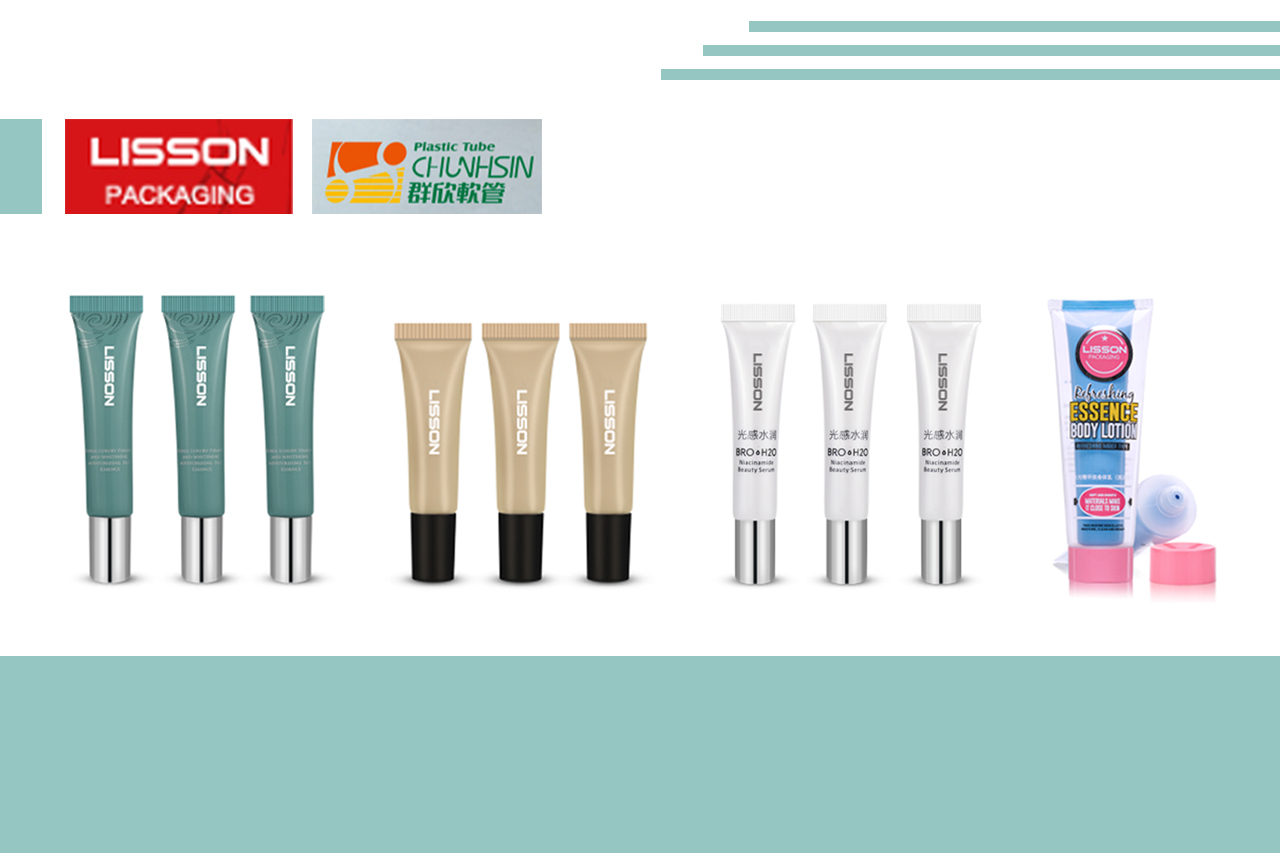 Environmental and sustainable packaging has become a hot spot, and the future trend of cosmetics packaging material innovation is the mainstream in the global beauty industry. BeautySourcing, a purchasing platform for the beauty supply chain, has interviewed the leading packaging material companies (Shanghai Chunhsin Packing Tube Co., Ltd. and Guangzhou Lixin Plastic Co., Ltd.) in the beauty industry. Targeting to the future trends of packaging innovation, and challenges existing in the use of environmentally friendly materials compared to traditional ones, they make their own opinions.
The use of plastic in today's society involves all walks of life, and its lightweight design and excellent physical properties of the plastic itself make it widely used. However, it doesn't make any difference to the disposal of waste plastics. Its excellent and stable chemical properties make itself difficult to degrade naturally, which causes great damage to the ecological environment. Therefore, the use of environmentally friendly and sustainable packaging materials has become a trend in the plastic packaging industry. In addition, in the age of beauty, consumers are paying more attention to the function packaging which combines instruments with containers. Thanks to the advantages of cost and flexibility, niche brands are standing out. Packaging material manufacturers need to shorten manufacturing time and lower the threshold of quantity to cater to current trends.
At present, sustainable ecological packaging materials on the market are mainly divided into three categories: PCR recycled materials, green PE, and Biodegradable plastic. However, how to apply sustainable packaging materials to various cosmetic products widelyis a challenge faced by all packaging material suppliers currently. They need to make environmentally friendly materials more technically satisfactory in terms of texture, appearance, performance and other aspects to achieve self-breakthrough.
Suppliers overcoming technical barriers are entitled to settle on the BeautySourcing platform. After years of research and development as well as repeated testing, Chunhsin has put PCR into the tube packaging. The addition ratio based on customers' needs is to ensure the perfect integration of packaging and products. Currently, they are cooperating with well-known foreign brands and FDA-certified raw material suppliers to develop a series of environmentally friendly packaging products.
Since its inception, Lixin started with innovative and functional packaging, and insisted on continuously developing new functional packaging, combining instruments and containers, to meet market demand. They have launched functional packaging such as the Promise Vibration Eye Cream, double roller massage tube, stainless steel ball scraping tubeand Silicone Cleansing Tube. They are to develop a new comb, head massage tube, focusing on hair growth, hair care and hair nourishment in 2020.
On the BeautySourcing platform, you can even see the PCR plastic tubes, green environmentally friendly polyethylene plastic tubes, and microbial degradation plastic tubes that Chunhsin brings to present innovative products in environmentally friendly packaging. In addition, Chunhsin also show us some special packaging materials, difficult printing technology, functional tube packaging and a series of self-developed caps. Guangzhou Lixin has a variety of new and unique functional packaging, including vibration massage, environmentally friendly silicone mask bottle, brush cleansing tube, scraping roller bottle, etc. Sign up on BeautySourcing to find solutions to the problem of cosmetic environmentally friendly packaging.