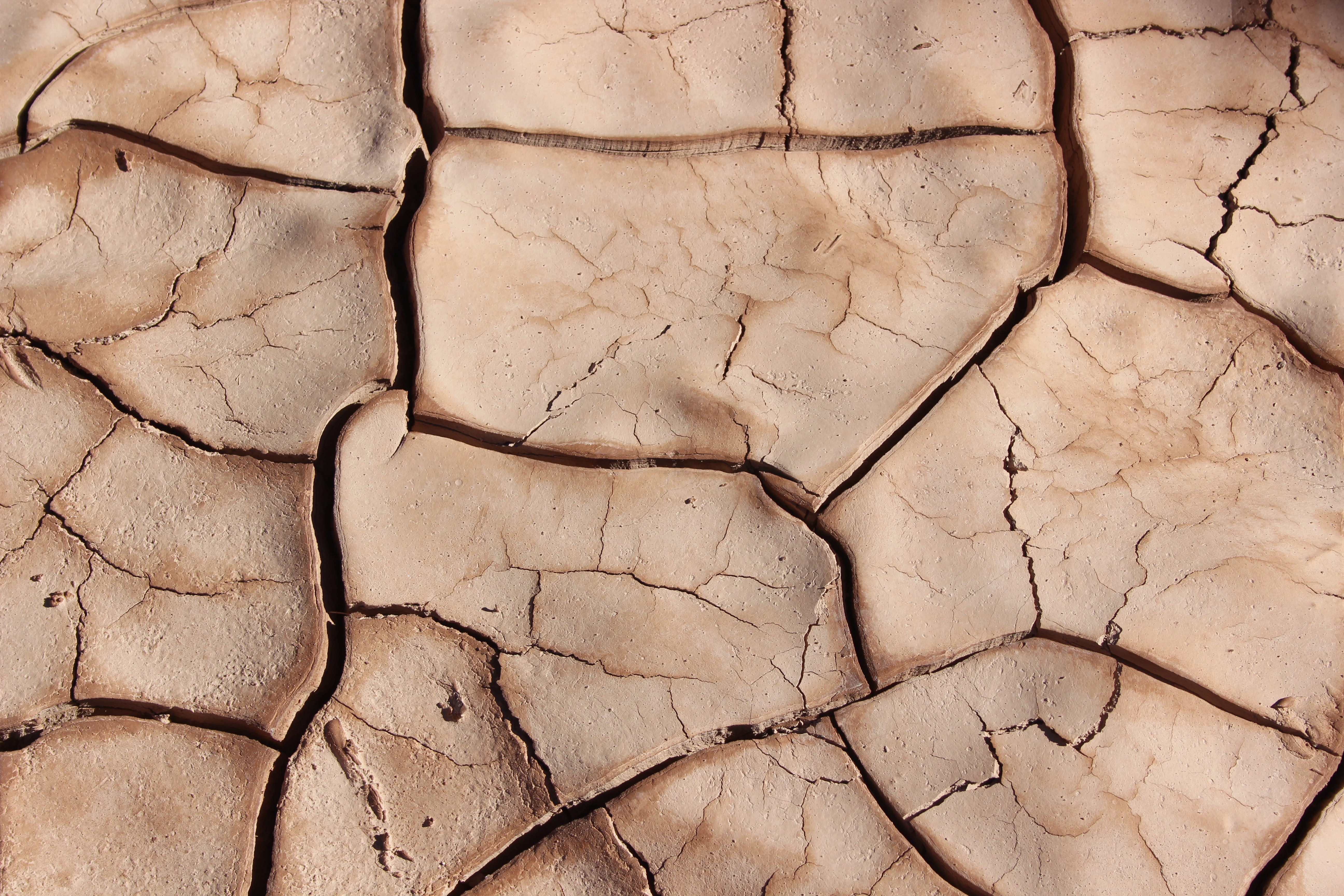 When most people think of makeup, they think of it to enhance their natural features. However, when it's applied wrongly, makeup can actually make you look worse. One of the most common problems with makeup is that your skin looks dry and patchy. If you're having trouble making your makeup look natural, here are a few reasons why it might be happening.
Dehydration
One of the most common reasons that makeup looks dry is dehydration. When you're not drinking enough water, your skin will start to become dry and flaky. This will also cause your makeup to look noticeably powderier and cakier. To prevent this from happening, make sure to drink plenty of water throughout the day. A steady diet of good, clean water is one of your skin's best friends.
Poor Skin Condition
We all know that one of the main reasons our makeup looks dry, patchy, and even flaky is because we have poor skin condition. This doesn't necessarily mean what you're putting on your skin, other factors include:
healthy lifestyle - if you don't eat well your skin will show it
harsh weather conditions - cold, windy weather can zap moisture from skin
smoking - is terrible for your skin and could be the single worst cause of poor skin condition
inadequate sleep - not getting enough rest will also show on your skin
Foundation
If you have oily skin, you should be using a matte foundation instead of a dewy one. Dewy foundations will only make your skin look oilier and shinier. You can also try using a primer before applying your foundation. Primers help to create a smooth canvas for your makeup, which will help to prevent it from having a patchy look.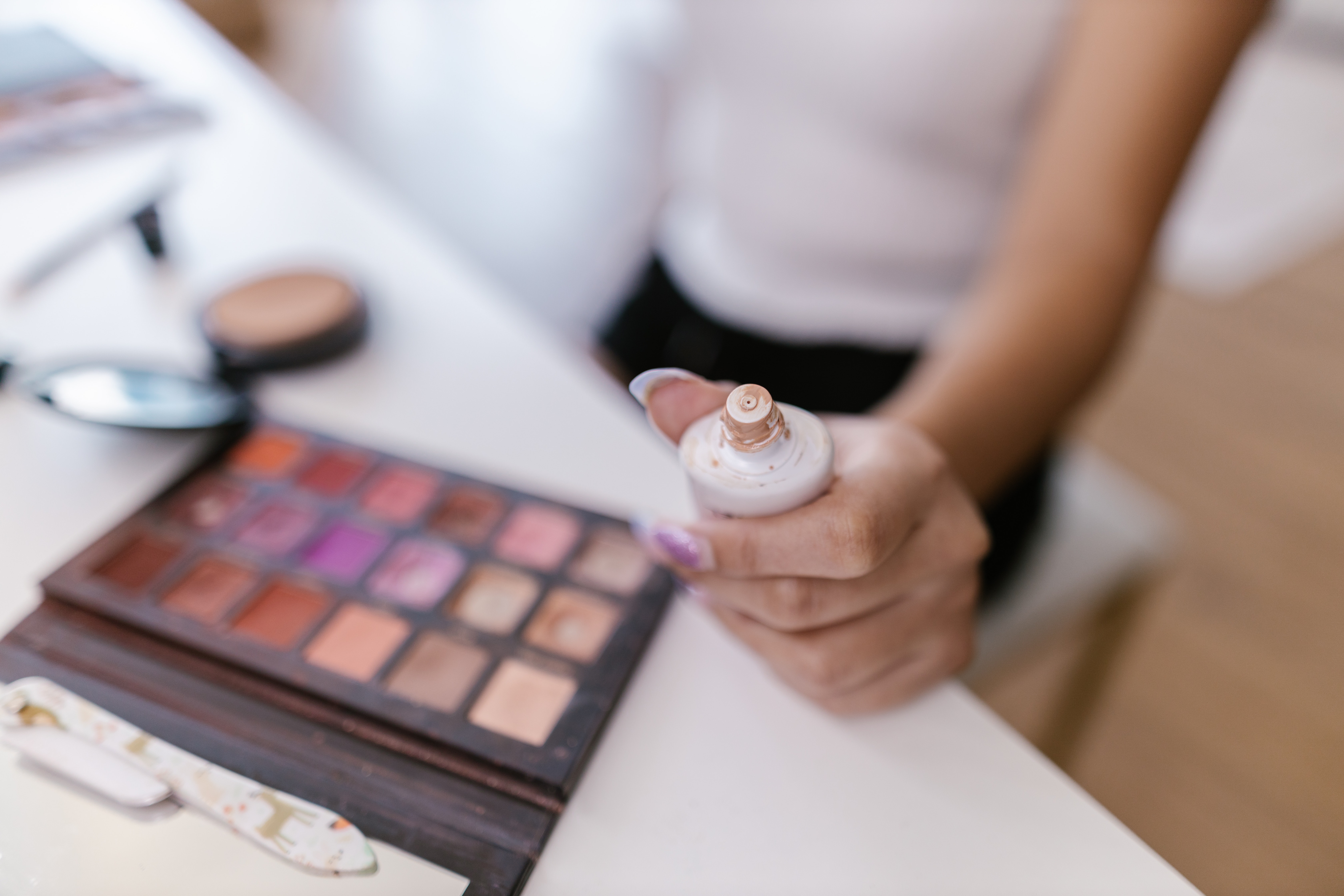 Poor Quality Products
If you're using wrong, cheap cosmetics, there's a good chance that they won't be very effective in covering up your flaws. In addition, they often contain harsh chemicals that can damage your skin over time. Try investing in high-quality cosmetics from a reputable brand so that you can be sure that you're getting the best results.
Best Makeup Products
In addition to a healthy lifestyle, ensure you have the right products on hand to ensure your makeup doesn't look dry. These include:
A good face primer: Applying a good primer will help to create a smooth textured surface for your foundation and concealer to sit on top of. Face primers can be mattifying or hydrating, so choose one based on your skin type.
A creamy foundation: If you use the wrong foundation, for example powder-based foundations, they can accentuate any dry patches on your skin and contribute to your makeup looking cakey in texture. Instead opt for an application of dewy or luminous finish foundation, which will give your skin a healthy glow and defined finish.
A hydrating concealer: Again, steer clear of those that are too drying or matte in finish. Apply a hydrating concealer to brighten under eye circles and any other areas you wish to highlight, without clinging to any dry patches.
A volumizing mascara: One of the tell-tale signs of dry skin is when your lashes start to look a little sparse. A volumizing mascara will help to give your lashes a boost, making them appear fuller and healthier.
Prevention
If you find that your makeup is looking a little dry, there are a few things you can do to combat this.
Exfoliate regularly
Dry skin can often be caused by a build-up of dead skin cells on the surface of the skin. Exfoliating regularly will help to remove these cells, revealing the healthy skin texture beneath. Just be sure not to overdo it, as this can leave your skin feeling raw and sensitive.
Good skincare routine
Even a painter needs to start with a fresh blank canvas! If you don't have a skincare routine that works for you, your makeup will never look its best and will tend to look dry and cakey. You need to find a routine that works for your skin type and stick to it.
If you have dry skin, you need to be extra careful not to strip away all of your natural oils. Use a gentle cleanser and follow up with a hydrating moisturizer.
Oily skin can be a bit trickier to manage, but it's not impossible. You'll need to find a cleanser that doesn't leave your skin feeling tight and dry, but also one that can control excess oil. A light, oil-free based moisturizer is a good choice.
If you have sensitive skin, the most important thing is to avoid any irritants. That means choosing a mild cleanser and avoiding any harsh chemicals or fragrances. You'll also want to choose a hypoallergenic moisturizer.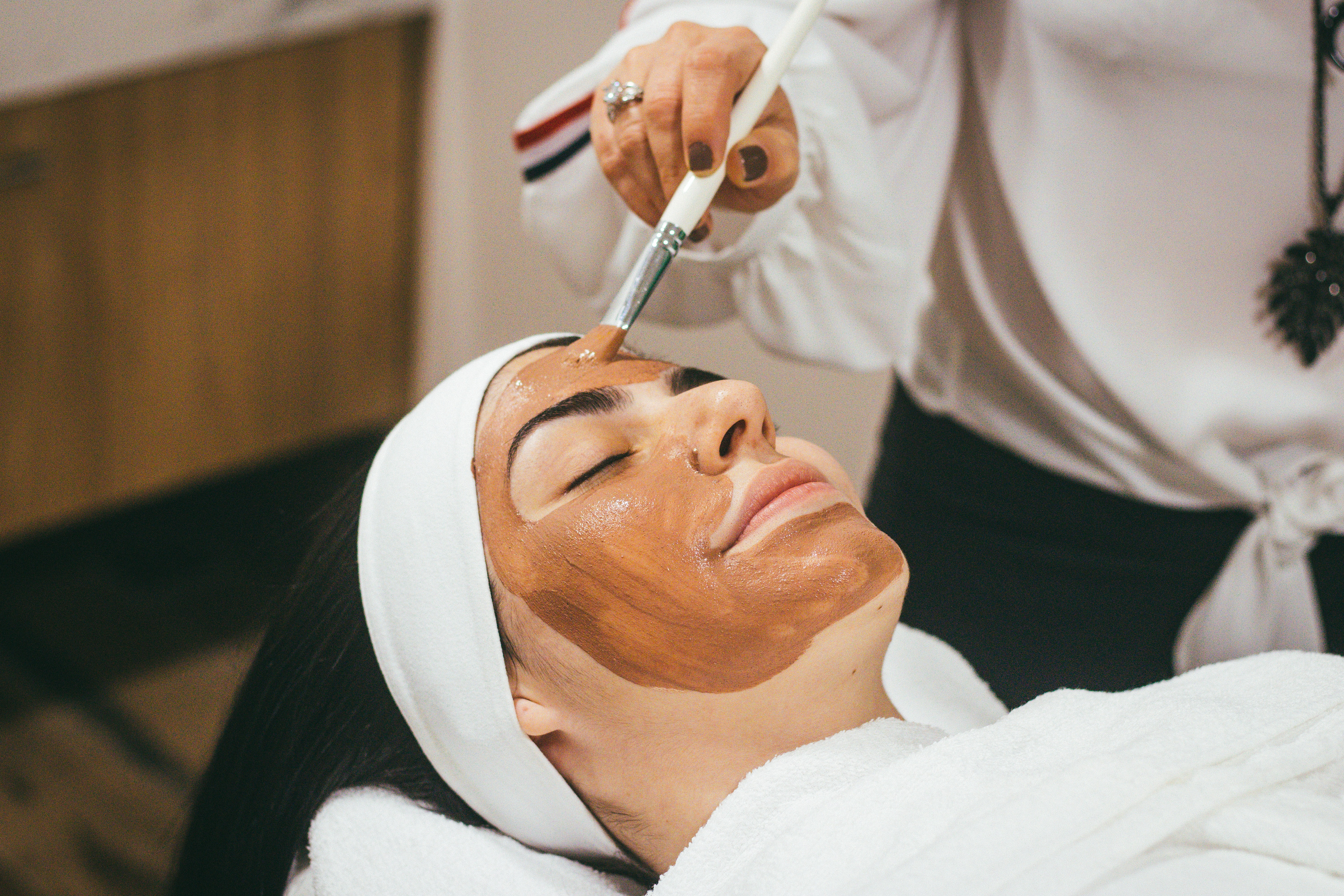 Conclusion
As mentioned earlier, the job of makeup is to enhance your best features - not to mask them. However, if you're not careful, it's easy to end up with a dry and cakey makeup look. To avoid this, make sure to keep your skin hydrated, use the right type of foundation, and invest in high-quality cosmetics. You can also see a professional makeup artist for help achieving a natural makeup look.