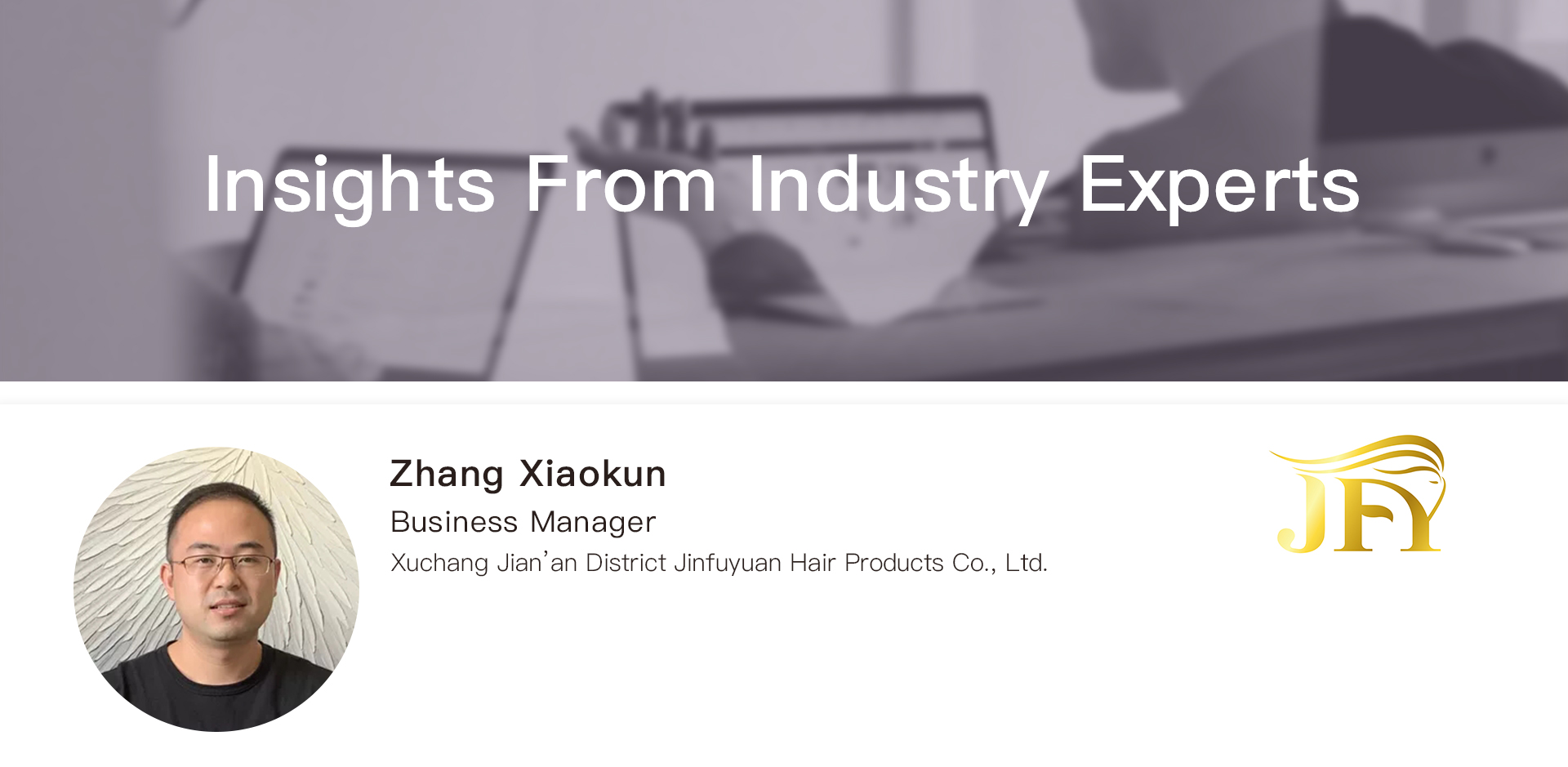 BEAUTYSOURCING: Please briefly introduce your company's main business.
Our company specialize in human hair weaving, wigs, hair extensions, synthetic hair products, large braid and hair accessories.
BEAUTYSOURCING: The current global wig market demand is soaring. As a big exporter of wig products, how do you view the future trend of the wig industry?
For wigs, Europeans and Americans use them as accessories, while Africans use them as necessities. Blacks may not wear clothes, but must wear wigs. Because of the low hair volume, slow hair growth, and other natural reasons such as hard hair and curly hair, black people have a strong demand for wigs, which usually need to be replaced within 1-3 months. As a result, wigs are a rigid demand for blacks, and the development trend of hair products is also gradually changing from hair weaving to wigs.
BEAUTYSOURCING: Many hair products companies in China are running extensively and lack of innovation. Please share with us how your company builds its own brand through product characteristics.
The styles of hair products are updated quickly. We have a dedicated R & D team and we will timely analyze the latest developments in the wig market every month.
We'll keep in mind "Do what others don't have, do better than others do, and change our mind when needed", and promote our own brand by combining online and offline.

BEAUTYSOURCING: The lack of industry standards in domestic wig industry has led to the sale at a reduced price of inferior wigs on the market. As a professional, how do you view the development of the China's wigs industry?
At present, the production bases of hair products are mainly distributed in Xuchang, Qingdao and Taihe. Among them, 80% of the manufacturers are in Xuchang. Currently, only Xuchang has thousands of cross-border e-commerce sellers. Therefore, for a healthy and long-term development, we need to develop in a group without price wars. Development will be multi-level and diversified to meet the needs of customers in the future. We need to establish our own brands, set different products for different consumer groups, and enrich the diversity and flexibility of products. From the perspective of crowd coverage, only hair pieces in the black market are currently fashionable. The rest of the wigs system, white hair series, and key national markets for general trade are all breakthroughs in the wigs incremental market.
In addition, with the layout of the various platforms in the subdivision country market and the opening of basic services, industry development direction will definitely penetrate into the subdivision market in the future. For example, the African and South African markets will be a growth point because there are already platforms in the layout of basic services such as logistics and payment in Central Africa. Furthermore, European countries, such as Britain, France, and Canada will also be incremental markets. Sellers are also improving the supply chain and digging into market segments and crowds.