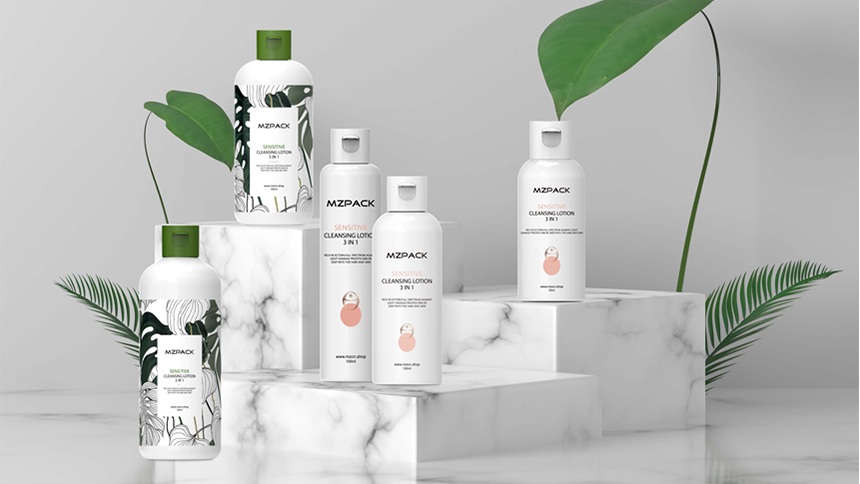 Discovering reliable, premium suppliers has never been an easy task. BeautySourcing, as a vertical platform deeply rooted in the Chinese beauty supply chain for many years, is working to provide a direct source of numerous premium suppliers. It is committed to supporting the sourcing needs of various sectors by presenting global buyers with a list of premium suppliers. Recently Beauty Sourcing welcomed another top packaging supplier MZ PACK.
MZ PACK is an eco-friendly company specializing in the cosmetic packaging industry for many years. Since its birth, MZ PACK has expanded its production capacity and worked tirelessly on product and technology innovation. By doing so, it seeks to present user-centric designs with minimized environmental footprints.






Milestones

T
hrough years of development,
MZ PACK
is home to many
factories
and
buil
ds its own R&D center.

2008: A factory in Shanghai (over 6000sq)


2013: 12 million yuan Used for Na

nhui

plant building in Shanghai

2015: Beauty R&D Lab was built
2016

:

A factory in Anhui (over 6000sq)

Plant Expansion and Strong Manufacturing Capacity
MZ PACK has a strong production capacity as it has constantly expanded its factories and introduced advanced manufacturing equipment. It built factories in 2008 and 2012, respectively. Actually, it is not enough. A 10,000 square meter factory was built in Anhui in 2016. The factory is equipped with:
45 sets

of

large injection machine

s (Capacity: 5-1.2K pcs/12H)

12 two-step PP/PET blow molding machines(Capacity: 10-15K pcs/12H)

10 one-step PET/PETG injection stretch-blow machines(Capacity: 8-12K pcs/12H)

15 automatic multi-color printing machines, labeling machines(Capacity: 6-1.2K pcs/12H)

8 hot stamping machines

(Capacity: 5-8K pcs/12H)

4 automatic packaging machines

(Capacity: 1.8-2.5K pcs/12H)
R&D Capabilities

MZ PACK has always paid attention to innovation. It has many patented items, such as patented bottles, tubes, and cream jars. Beauty R&D Lab, built-in 2015, is part of its innovation efforts. It is such a R&D center that brings together the best minds in design, planning and marketing sectors across China. This institution synergizes the beauty resources and offers innovative supply chain services from brand strategy, visual design, formula research and development, packaging production to marketing plans. It accurately grasps the aesthetic trend of Chinese beauty brands and markets and weaves Chinese people's aesthetic senses into the DNA of creativity and business. MZ PACK's R&D center can greatly shorten the incubation time of the brand landing.


Green Packaging Solutions

Most importantly, MZ PACK, as a responsible player, is dedicated to meeting the demanding requirements of consumers through a wide range of green packaging. The company has invested over 80 million yuan in product innovation. It uses mono-materials and recycled materials as well as patented technology to reduce the post-use footprints on the environment. At the same time, it also upgrades the detailed design, for example, pump components so as to ensure precise dosing and travel-friendly design while avoiding waste.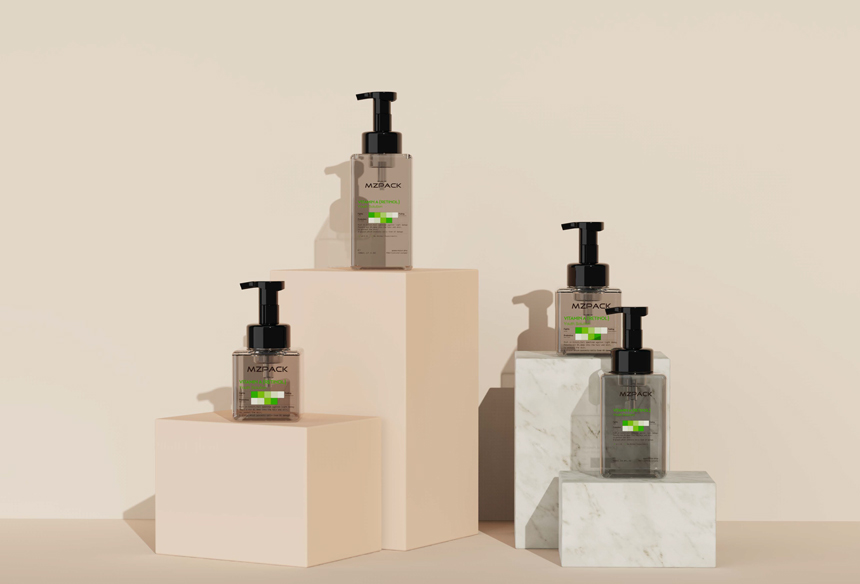 Insights into Two Patented Packaging

As a result of increased investment and unique aesthetic design, MZ PACK has many patented products. Both of the following two products present visual aesthetics and innovative, user-centric designs.


This makeup remover packaging is MZ PACK's patented design. It is designed with a flip insurance structure and the breakpoint open structure, which creates a tight seal to prevent leakage while ensuring ease of use. This packaging is very convenient as consumers only need to pump 4 times before first use. Anytime they want to use it, just press the pump head to release the contents. Meanwhile, the liquid buffer structure effectively prevents backflow. This, combined with an external spring structure, protects the inner formula from being contaminated.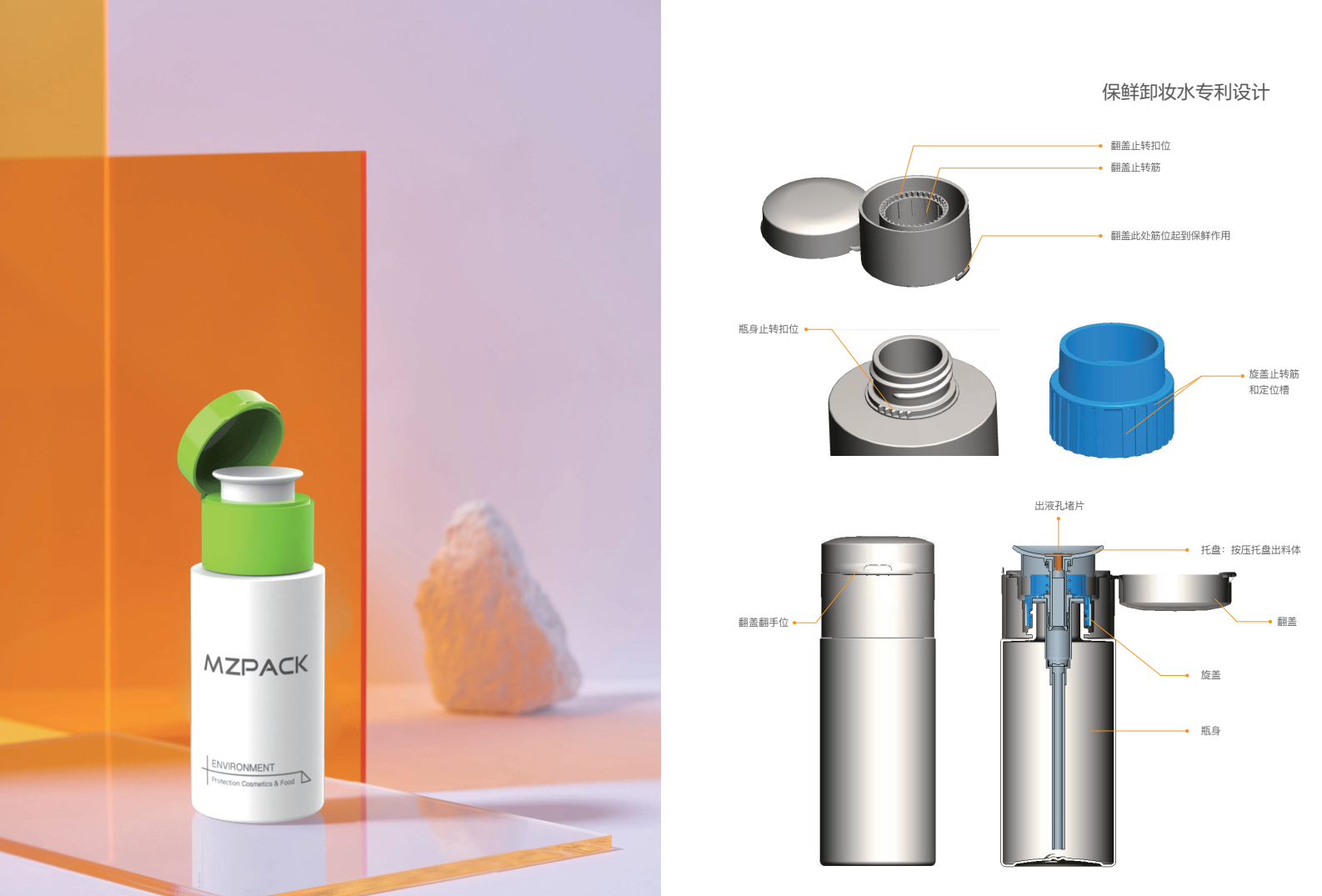 Fresh-keeping Tearing Cream Jar
This is another patented packaging with an anti-leak design. The flip-top cap makes it convenient for use. At the same time, it keeps the inner formula fresh. The disposable tearing structure can effectively prevent leakage. When people use it for the first time, they need to tear the cap off. There is a spoon on the tear-off cap. This design meets the increasingly hygienic demands as it also avoids contact contamination and maximizes bacteria breeding. It is the best partner of some thick formula.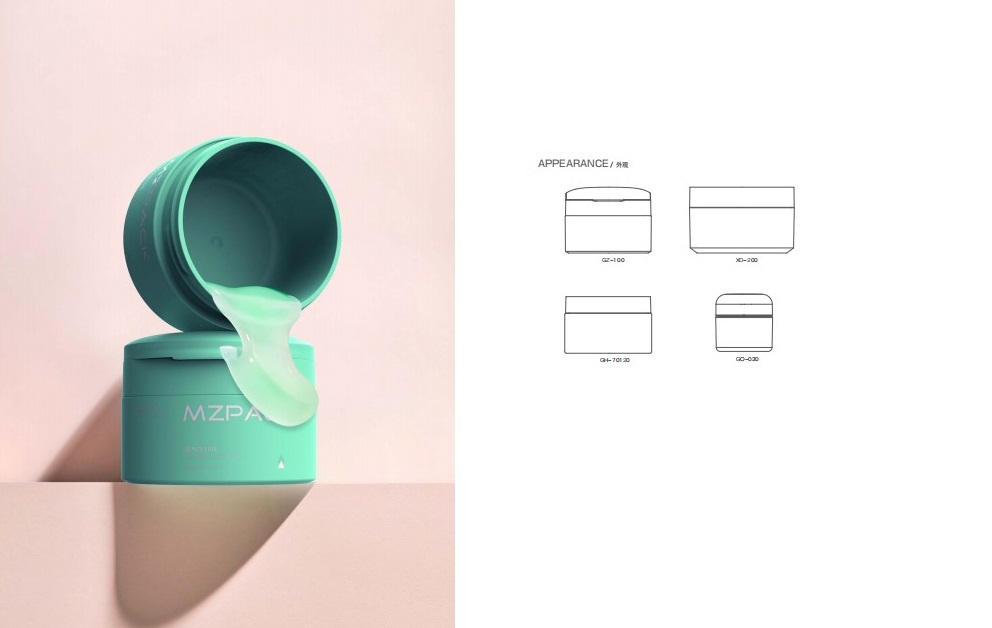 Overall, MZ PACK will be a good choice for you. Its strong manufacturing capacity and innovation will make for your success story! For more information about related products, please visit https://www.beautysourcing.com/supplier/MZPACK-TECH-440805
Related Products