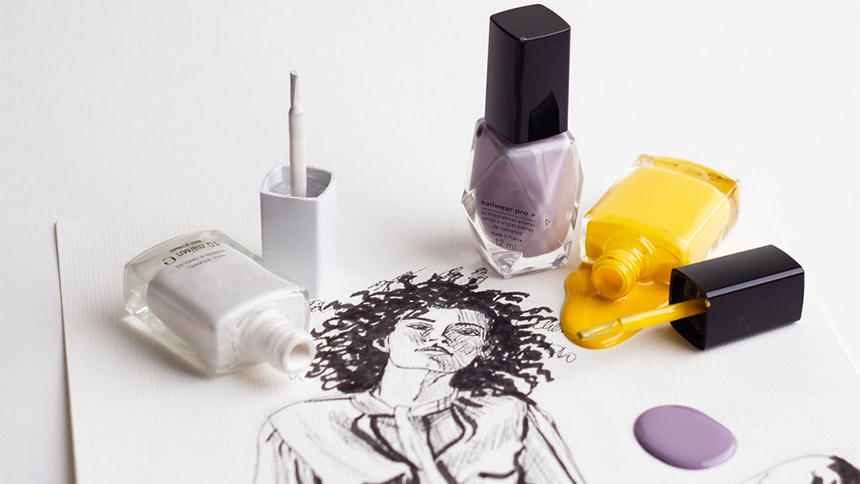 In the beauty industry, hands are known as the second face of a woman. Beauty is in every woman's nature. They would like to spend time and money on their nails.
Along with lockdowns lifted in countries around the world, Nail Salons will face a new round of consumption spurt.
The nail market has enormous potential. It is expected that by 2027, nail care market will exceed $11.6 Billion.
In order to better serve the global nail market, Beauty Sourcing, together with Chinese suppliers, will bring professional, one-stop nail solution at Cosmoprof Las Vegas 2021.
At that time, 100+ gel nail polish colors will be available, providing an intense color pay off. With rich color options, you can easier set trends for every season. Besides, you will also get innovative nail dryer solutions.
Now, let's get a first look at some nail solutions from premium Chinese suppliers.
Zhuhai Aosmei Cosmetic Co., Ltd.
Aosmei is specialized in developing all kinds of nail gel polish and raw material. Certified with MSDS and SGS, Aosmei has developed new top coat containing no HEMA and special color gel.
Here are some solutions from Aosmei.
Soak off Non-toxic Mirror Shine Durable No Wipe Universal Top Coat
It is healthy and safe as it contains no toxic substance. It is ease of use, and you do not need to wipe away annoying sticky layer.
This is also a soak off one. That means you need to paint nails and then cure them every layer through a lamp. This makes your nails look more natural.
Non-toxic Soak off Adhesive LED/UV High-end Base Coat
This product is safe without any toxic substance. It requires LED/UV cure every layer. Therefore, it is long lasting and suitable for nail decoration.
LED/UV solid-color gel nail polish with 261 base material
This is a solid-color gel nail polish category using 261 base material. It requires LED/UV cure each layer.
Aosmei offers a wide range of color options for you!
Serious Sparkle Vegan LED/UV Glitter Gel Nail Polish
Keeping it simple, or adding some embellishments, glitter gel nail polish always looks good.
With shimmering shades, it makes your nails like artworks.

Guangzhou Cai Xuan Cosmetics Co., Ltd.
The Company is dedicated to UV polish with well-equipped testing facilities and strong technical force. It is widely recognized by virtue of its wide varieties, good quality, reasonable prices, and stylish designs.
Here are some of its featured products.
Epoxy acrylate resin & brightener color gel
Epoxy acrylates is featured by fast cure, great hardness and excellent chemical resistance. Such materials increases the gloss to the coating. It works really well in brightening the skin.
Epoxy acrylate resin & brightener rubber color base gel
This base gel is typically featured by elastic and flexible nature. Such nature benefits from the plasticizes.
It can be banded together with nails without breaking.
Epoxy acrylate resin & brightener nail extension builder gel
Are you a long nail lover? If so, you are in the right place! This product will help create strong and long nails for you. It is ease of use. You can extend your nails to any length with this products.
Another point you need to know is that it requires a LED/UV lamp.
Epoxy acrylate resin & brightener night diamond gel
In addition to the features brought by epoxy acrylate resin, it sticks perfectly on the natural nails. It is long lasting with magnificent shining colors.
Epoxy acrylate resin & brightener no wipe painting gel nail art design/stamping
Want to have nail art design or stamping? It saves you the trouble of wiping away the sticky layer.
Using it, you can turn your nails into a piece of art work quickly and easily.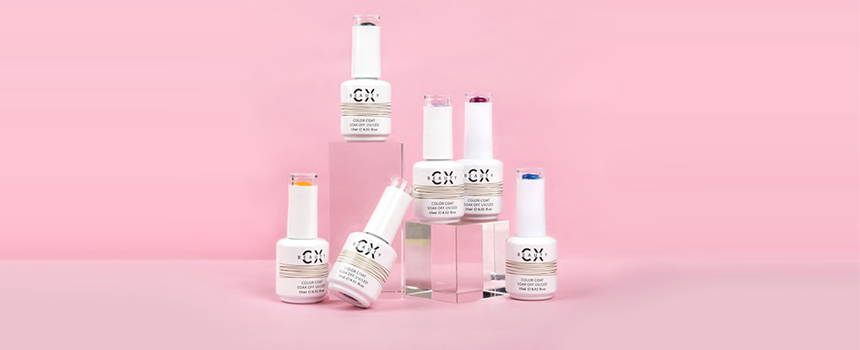 Guangzhou Yidingcheng Biological Technology Co., Ltd.
Yidingcheng Biological is specialized in nail gel polish manufacturing and trading. As a responsible play, it is committed to promoting new green environmental nail beauty products.
High gloss speckled egg flakes no wipe top gel
Are you a nail-art fan? If so, you can try this product.
Its high gloss makes your nails look shimmering. With speckled egg flakes, you can create a nail artwork. Do not need to worry about the color assortment as this product is applicable to any nail polish color.
Importantly, we totally have 10 colors available with different flake shapes. So, just match colors and shapes as you like.
It saves you trouble wiping away annoying sticky layer.
And you do not need to worry about it falling off. It has strong adhesion.
Odorless fast dry 562 poly gel extension(acrylic gel)
It is quick-drying and odorless, offering a pleasant, healthy use experience. It has strong adhesion and viscosity. It is easy to make shape. It only needs plastic nail mold instead of paper modeling.
If you are looking for durable one, this is your dish.
Low heat self-leveling 793 builder gel nail extension
This is an innovative solution to tip overlays and sculpting. With the advanced technologies, this requires low heat curing. This means users especially some sensitive ones will feel much comfortable. The self-leveling feature also enables users to sculpt much easier.
Are these features all it has to offer? Absolutely no. As a professional nail extension solution, it also enjoys high viscosity, and hard and flexible gel after curing.

Today, gel nail polish lamps have been upgraded so that the light stays on for the precise time length required by cure. Such lamps can ensure the perfect curing effects while avoiding causing black hands.
Here is an innovative solution from Chinese supplier


Asia Nail Beauty Commodity Co., Ltd.
Asia Nail is a professional producer of nail lamps, nail tips and plastic nail products. It is a technological innovator with over 50 patents and 100 designs.Asia Nail offers an innovative spot light solution.
6W Mini LED Nail Dryer Curing Lamp 30s/60s Timer
It is small and portable with foldable support. Therefore, you can use it anywhere you like. This light therapy lamp can be operated by one hand.The 365+405nm wave length will not cause black hands. Please rest assured to use it! Its is also solid and durable.

Wrapping Up
Beauty Sourcing joins hands with Chinese nail suppliers to offer one-stop solutions at Cosmoprof Las Vegas 2021.

Just come to see what Chinese nail suppliers have to offer! See you at Cosmoprof Las Vegas 2021!