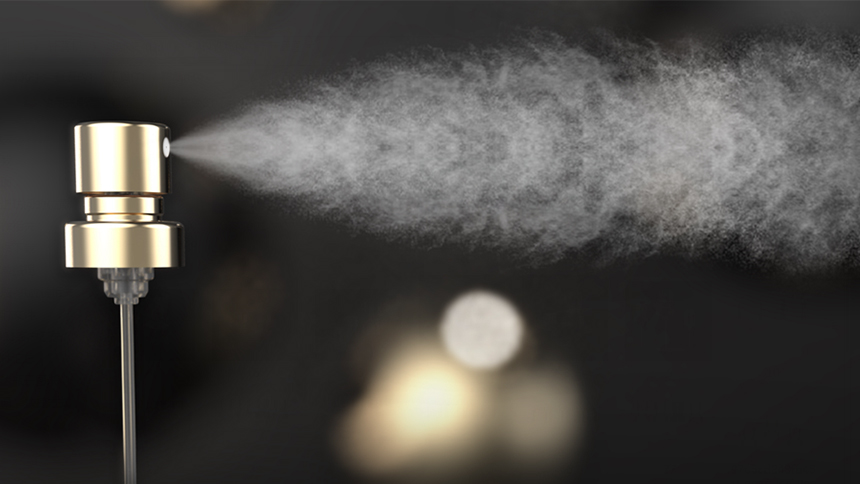 Covid-19 pandemic nearly hits all industries hard, but perfume industry maybe an exception. NPD Group indicates, fragrance sales increased by 45% in the first quarter of 2021 on year-on-year basis; by contrast, the sales were only up 27% during the same timeframe in 2019. Behind the skyrocketing sales, one big reason may be consumers seek a sort of spiritual solace through perfume.
Fragrance Evokes A Strong Sense of Wellness, Health and Calm
Think about what you've been through during the pandemic: lockdowns, limited social distance, home quarantine, loneliness, anxiety, fear…All of these may be what you try to escape. But how? Perfume, as a spirit lifted beauty product, can help. Science suggests that smell is directly related with memory. This means when you smell certain odor, you may come up with some moments. Different odors may give you different senses. Some may make you feel pleased and some may clam you down.
In particular, when you have to stay at home for a long time, space becomes very important for you. At this time, spray some perfume, ignite a candle or use other home fragrances, you will make surrounding atmosphere totally different. You may find it easy to deal with some negative emotions, such as loneliness, fear and anxiety. In this sense, perfume helps evoke a strong sense of safety and reassurance.
A New Perfume-user Relationship Emerges
Perfume has become an important beauty products that helps lift consumers'spirits. It is no exaggeration to say that consumes increasingly dependent on fragrances during the pandemic. However, in consideration of the hygienic demands and social distance, more consumers tend to buy fragrances online rather than in physical stores. As founder of Floral Street perfumes says, the online perfume sales have increased by 150%-200%.
So, What Does It Mean for Packaging?
Growing reliance, together with booming online sales, enforces the importance of packaging.
Previously, consumers usually decided which fragrance to buy through smell. But what makes a difference when people shop online? The packaging. Especially when people stay at home for a long time, they would like to see something that may refresh them. So, the perfume with novel packaging online will be very eye-catching.
In addition, perfume packaging can also reflect the nature and content of the product, and even brand story. When you see the packaging in pink and other subtle colors, the fragrance is likely to be made for women. Patterns on the packaging, such as roses, suggest the ingredients or the odor. Arguably, when the smell test is not available for purchase decision, consumers usually resort to the design, patterns and color matching of packaging.
Perfume has always been synonymous with luxury as it reflects the taste and identity of a person. Well-designed packaging can perfectly tell what the luxury is all about. Importantly, details need to be paid equal attention. Only high-end, elaborate design can perfectly convey the value of fragrances and brands. Undoubtedly, packaging with artistic beauty will give a strong sense of pleasure and enjoyment physically and mentally!
This is what Shenzhen Sanyuan Medicine Packaging Co., Ltd. is trying to do now.
Sanyuan represents a Chinese leader in offering higher-end fragrance packaging and dispensing solutions. "We offer a wide range of sprays, from medicine sprays for mouth, throat and nose, as well as fine mist sprayers for perfume, hair gel and skincare products,"said General Manager of Sanyuan.
He further explained that"we value product quality greatly while working to delivery something new. For this, we learn from the advanced western design ideas and best practices. One of our biggest strengths lies in that we have rich experience in medicine packaging design and manufacturing. This means we will introduce some innovative design concepts or surface handling methods of medicine packaging to perfume packaging. We are confident that the medicine-inspired designs will make perfume packaging refreshing and striking. "
Understandably, consumers have found different ways to cope with the stress caused by the pandemic, unique to their own needs and interests. For a number of them, fragrances have played an important role, particularly in eliciting feelings of intimacy and overall wellness. As their relationship with fragrances shifts, so should brands'strategies concerning how to market and package fragrance products.


Reference:
https://www.businessinsider.com/fragrance-sales-increasing-during-pandemic-explained-2021-6
https://www.allure.com/story/fragrance-industry-covid19-pandemic
Related Products