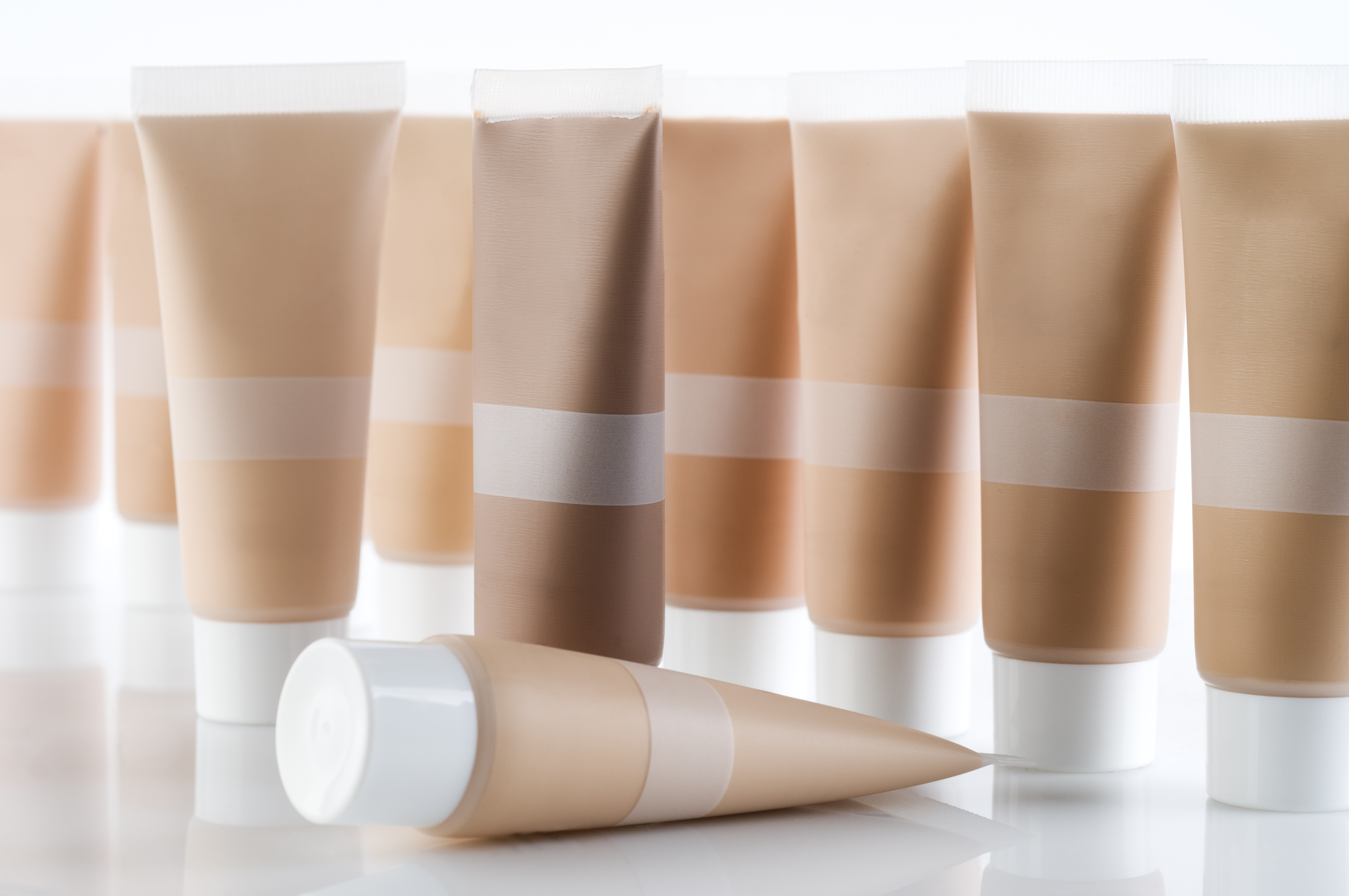 Plastic tubes are one of the most popular containers for cosmetic, hair care and personal care products. The demand for tubes in the cosmetics industry is ever-growing. The global cosmetics tube market grew at 4% during 2020-2021, and was expected to grow at 4.6% CAGR in near future. Tubes know few industry boundaries and are continuing to meet market demands on many different fronts—durability, functionality, practicality, looks, sustainability, lightweight, etc.
Here's a look at tube trends in recent years.

From Rigid to Soft
Tubes are preferred by many cosmetics suppliers as they create soft and smooth touch. As they are soft, they can be made into nearly any shape. Low cost is another reason behind the change. Soft tubes are lighter than rigid containers, thus they require lower costs. What's more, the softness makes tubes easier to use. You just need to squeeze the tubes and then you will get inner products.


Green Tubes
Eco-friendly packaging becomes more popular. Tubes suppliers also find ways to make their products greener. Lightweight, PCR materials, aluminum, or renewable biological materials, such as, paper and sugarcane, are good choices. These options either require much less energy or can be recycled, thus producing less carbon emission.
Airless Tubes
Airless tubes become one of the top trends in the cosmetics industry. Airless tubes bring some other benefits compared with traditional tubes. They can effectively prevent the inner products from being contaminated by some contaminants. At the same time, because of the air isolation features, they also protect the active ingredients and extend the shelf life. Moreover, the filling method is as easy as traditional ones.
Trendy Closures
The design of closures reflects a stronger aesthetic sense. It seems that people are never satisfied with traditional closure design, and they pursue something that looks fashionable and functions well. The top or sides of basic closures are usually transformed into something trendy with metallic designs or other decorations.
Sophisticated Surface Handling Techniques
Tubes allow nearly all pattern design on its surface. More importantly, it allows more sophisticated and high-end surface handling techniques, ranging from self-adhesive labels, silk-screen printing, offset printing, glossy/matt/semi matt varnish surface coating, foil hot stamping, digital printing, and even a combination of these processes. Multi-color designs are also popular in the tube sector.
These are the top trends in the tube sector, which have been keenly captured by some Chinese manufacturers. Here, we introduce five top tube manufacturers in China, who may be rich, delightful additions to your future choices.
Auber Packaging, founded in 2004 and located in No.383, Xin Che Road(West), Conghua District, Guangzhou, Guangdong, has grown into a leading cosmetic tubes manufacturer in China. It is specialized in producing plastic cosmetic tubes & metal cosmetic tubes in a wide range, including ABL/PBL/HGL/Laminated tubes, etc. It has a strong production capacity with the output of tubes exceeding 300 million annually. Auber Packaging has been certified with ISO9001 and its products are well received by brands in North America, Europe, Australia, Japan, Mid-East, etc.
Based on strong R&D capacity and deep market insights, it has launched a series of new arrivals. Auber Packaging uses the softness of plastic tubes to make them into other special or cute shapes, for example, tubes with animal tube tails. The tube tails have many options, for example, pink pigs, rabbits, cats, etc. If you want to know more trendy, new products, please visit:
https://www.cosmetic-tube.com/
Established in 2010 and located in 101 No. 3, Liuhua Rd., Beixing, Huadong Town, Huadu District, Guangdong, Ouxinmay is a professional manufacturer of plastic tube packaging. It has a standard workshop covering over 20,000 Square meters and strong production capability. It manufactures a range of soft, flexible plastic tubes from 13mm to a 60mm diameter for various types in different surface handling techniques.
Ouxinmay continues to upgrade its products so as to keep pace with tube trends. By answering the eco-friendly trend, it launched new aluminum tubes with special shapes. All the materials including the tube body and cap come from aluminum. Based on a glossy finish and Matte finish, it has a metallic luster, gorgeous yet solemn. For more innovations, please click:
http://www.oxmtube.com/applicationindustrylist.aspx?aid=1
Established in 2004, Guangzhou Amy Plastic Tube Co., Ltd. is an expert in manufacturing high-end cosmetic tubes. Its products range from PE extruded tubes, ABL tubes, PBL tubes to Polyfoil-L tubes. It has spent big money on its equipment introduction and product R&D. Each year, it visits various cosmetic fairs and exhibitions at home and abroad to understand new demands of customers and brands, and expand its mindset to provide innovative solutions. Guangzhou Amy Plastic Tube is always trying to stay close to the market trend.
Amy pays high attention to the functionality while pursuing the soft and smooth looks of tubes. Its 19 mm eye cream tube with massage function fully shows this. The tube has a zinc alloy head, which can massage the eye skin and keep it cold for a long time. This helps with the anti-aging eye contour treatment. The metallic massage applicator also helps ease the pressures from the inner to the outer eye corner, producing anti-fatigue and anti-swelling effects. The whole tube looks simple and graceful. The plated cap gives a luxury sense. Amy also other series innovation, for more information, please visit: http://www.amypt.com/ or visit its location; No.118, the 2nd Industrial Zone, Changhong Village, Junhe Street, Baiyun District, Guangzhou, China.
Guangzhou Lisson Plastic Co., Ltd., established in 2013, is a professional cosmetic tube packaging manufacturer integrating R&D, production with marketing. Its product range includes PE tubes, ABL tubes, PBL tubes, high glossy tubes, airless pump tubes, lip gloss tubes, massage vibration tubes, aluminum tubes, PCR tubes, sugarcane tubes, and other cosmetic containers. Today, Lisson has more than 20 appearance and utility model patents. It is equipped with advanced production equipment and has built a pipeline of highly skilled experts. The company is located at Lisson Building, Hi-Tech Industry Park, Taihe Town, Baiyun District, Guangzhou, China.
Recently, Lisson has had some new arrivals in response to the tube trends. Its post-consumer recycled plastic tube caters to the eco-friendly trend in the tube sector. This packaging will effectively reduce carbon emissions. At the same time, this tube is suitable for nearly all cosmetic formulas. That means it can ensure functionality while caring for the environment. In addition to PCR material, Lisson Packaging also produces green packaging by using other materials, including sugarcane, 99.7% pure aluminum, and paper, etc. To see more green tubes or innovations, please visit:
https://www.functionpackaging.com/
Established in 1989 and headquartered in Taiwan, Chun Hsin is specialized in manufacturing all kinds of cosmetic tubes and industrial tubes for more than 30 years. It has mold development factories in Taipei, Shanghai and Guangzhou, with annual production reaching 6 million. Its main products include extrusion PE tubes, film tubes (ABL tubes) and PCR tubes, which have been sold to 35 countries in the world. This means Chun Hsin offers many materials for your choices so as to meet different demands—barrier property, environmental protection or cost consideration. Besides, the most advanced computer system and CNC machinery support its professional, high-quality manufacturing and development. Chun Hsin strives to meet diversified and personalized demands by offering high-quality and diversified options—100 kinds of tube heads and 400 kinds of caps.
Chun Hsin's plastic tube with arc-angled cap is a good example of sophisticated surface handling techniques. The basic color at the bottom is white and then it uses the color gradient to turn the tube top into red color. The body surface can be made into Matte lacquer finish or glossy lacquer. This product also allows different printing techniques, including offset printing, silk screen printing or hot stamping. For more products and information, please visit: https://www.chunhsin.com/
https://www.futuremarketinsights.com/reports/cosmetic-tubes-market
Related Products