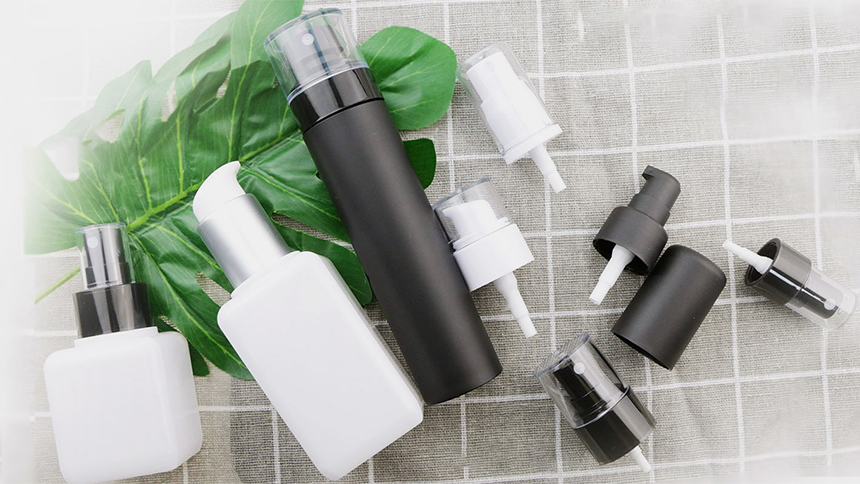 A Growing Awareness of Sustainability
Since the outbreak in 2019, more attention has been paid to sustainability. Beauty giants have announced their commitment to carbon emission reduction. For example, L'oreal has renewed its sustainability target and announced that 50% of its packaging materials will come from either recycled or bio-based sources by 2025 and the figure will hit 100% by 2030. Estée Lauder also sets an ambitious emission cut target: cut greenhouse gas emissions by 50% compared with 2018 levels and reduce emission by 60% along its supply chain.
In order to power brands to reduce carbon emissions, a fully recyclable mono-material pump comes into being.

Sustainability at GreenYard


GreenYard believes that beauty should never come at the cost of the environment. Bearing this philosophy in mind, GreenYard seeks to find a way to make beauty come to peace with the environment. At this time, a fully recyclable mono-material pump comes into being. At GreenYard, our vision is to use materials from the same material family to cut greenhouse gas emission. We know that using a mix of materials will impair recycling. In this connection, we resort to mono-materials as they make recycling process easier, more efficient and more energy-saving. We deeply aware that cooperation is critical for sustainability, so we are ready to work in a partnership with suppliers and customers with shared vision. We are working to make our fully recyclable mono-material pump solutions benefit all industries.



"We have always been striving to contribute to the global sustainability. Fortunately, today, we are witness to the birth of a game-changing solution to reducing carbon footprints—a fully recyclable mono-material pump. We are so pleased! Through tireless efforts from design to manufacturing and testing, our team eventually delivers on our commitment to sustainability. Importantly, all the samples will be first launched on Comsoprof Las Vegas 2021 as we hope our solutions go beyond its borders to benefit more regions," said General Manager of GreenYard.
"We seek to be a greener supplier in our domain. For this, we upgrade our moulds, equipment and processing. We even import the advanced equipment of molding processing and testing from overseas. So, we are confident that we can contribute to sustainable development, " said a technological expert from GreenYard.
Product Development Manager supplemented, "conventional pumps are made from multiple materials, so the recycling process is also more complex. And at the moment, mono-material products are recognized as the environmentally friendly choice because they are easier to recycle. However, it is not easy to make a product with the materials from the same family. Our development team has overcome various challenges and made numerous attempts. Finally, we develop a fully recyclable mono-material pump. This is an innovative breakthrough. It marks another big step we are taking towards sustainability".
"What we do is to make our terminal consumers grow prettier with fewer environmental concerns," said the Marketing Director with pride.


GreenYard to Present at Cosmoprof Las Vegas


GreenYard's fully recyclable mono-material pump solutions will be introduced at Comsoprof Las Vegas 2021. Here are the first glimpse of those solutions.


Mono-material colorful lotion Pump with PP spring


Hygienic PP spring eliminates the problems of metal compatibility. Visually, there is a wide range of color options! Most of all, the mono-material design makes it easier to recycle than products made from mixed materials.


All plastic ribbed skirt colorful mist fingertip sprayer with clear overcap


This fully recyclable product is a good choice for misting thin liquids with low viscosity. It is ease of use. With only a fingertip, you can easily dispense products inside. Clear overcap prevents from accidental discharge. It supports numerous color options.

Colorful all plastic smooth skirt treatment pump


It has an aesthetically appealing appearance with multiple choices of colors. It provides precise dosage, thus reducing wastage. As the whole pump is made from plastic materials, it is more eco-friendly than conventional pumps.

Eco-friendly mono-material airless pump with PP spring


Being made from single material family, this product will surely consume less energy in recycling process as it saves the trouble of sorting. The airless design ensures the hygiene and prevents inner liquidity or lotion from contamination. It also reflects the eco-friendly concept as such design reduces the number of components.

Reference:
https://www.loreal.com/en/china/articles/commitments/loreal-unveils-its-bold-sustainability-targets-for-2030/
https://cosmeticsbusiness.com/news/article_page/Estee_Lauder_Companies_achieves_net_zero_emissions_and_100_renewable_electricity/171204
Related Products