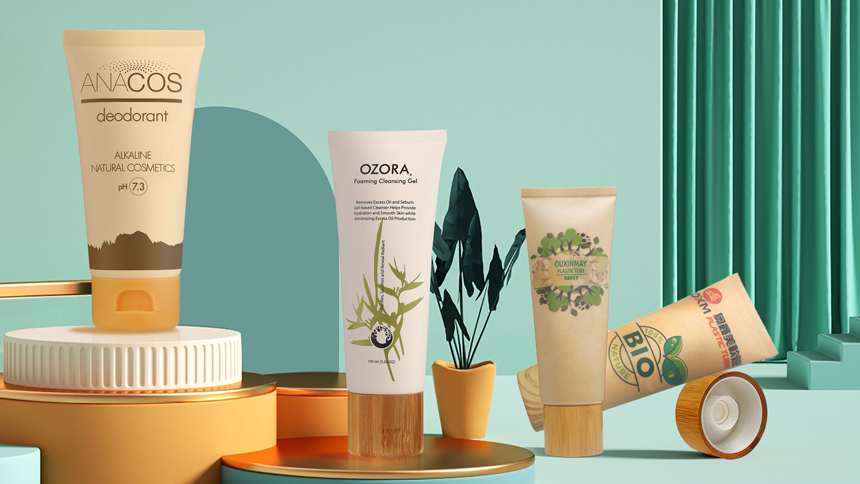 In recent years, tube packaging has been popular for its soft touch, flexible shapes and designs, and strong barrier properties. A report indicates that global tube packaging market promises to "grow from USD 9.5 billion in 2021 to USD 13.0 billion by 2026, at a CAGR of 6.6%". The expanding market size is driven by increasing demands from cosmetics industry. Here are some hottest tube packaging trends that we must keep up with when offering tube plastic packaging solutions.


Getting away from Rigid

There are more brands in the world, big or small, turn to soft and flexible tube packaging. Tube packaging has some obvious advantages. It creates soft, smooth touch. Moreover, tube packaging has strong barrier properties. Plastic tubes are usually made of multiple layers, which better protects the formula inside from light and contamination. Furthermore, amazing barrier properties also lead to longer shelf life. Tubes are travel-friendly as they can be made into almost any shape you can imagine.


Here at Ouxinmay, we have observed the tube trend and offer our own solution—sponge blusher tube (diameter of 19mm). This is a sleek ergonomic design. It feels soft and smooth. The handy portable tube body has a superfine sponge applicator on the top, which leaves no scrap behind and reduces the bacterial growth. In particular, the soft tube and cotton-like sponge texture create a feeling just like a hand gently touching your delicate skin.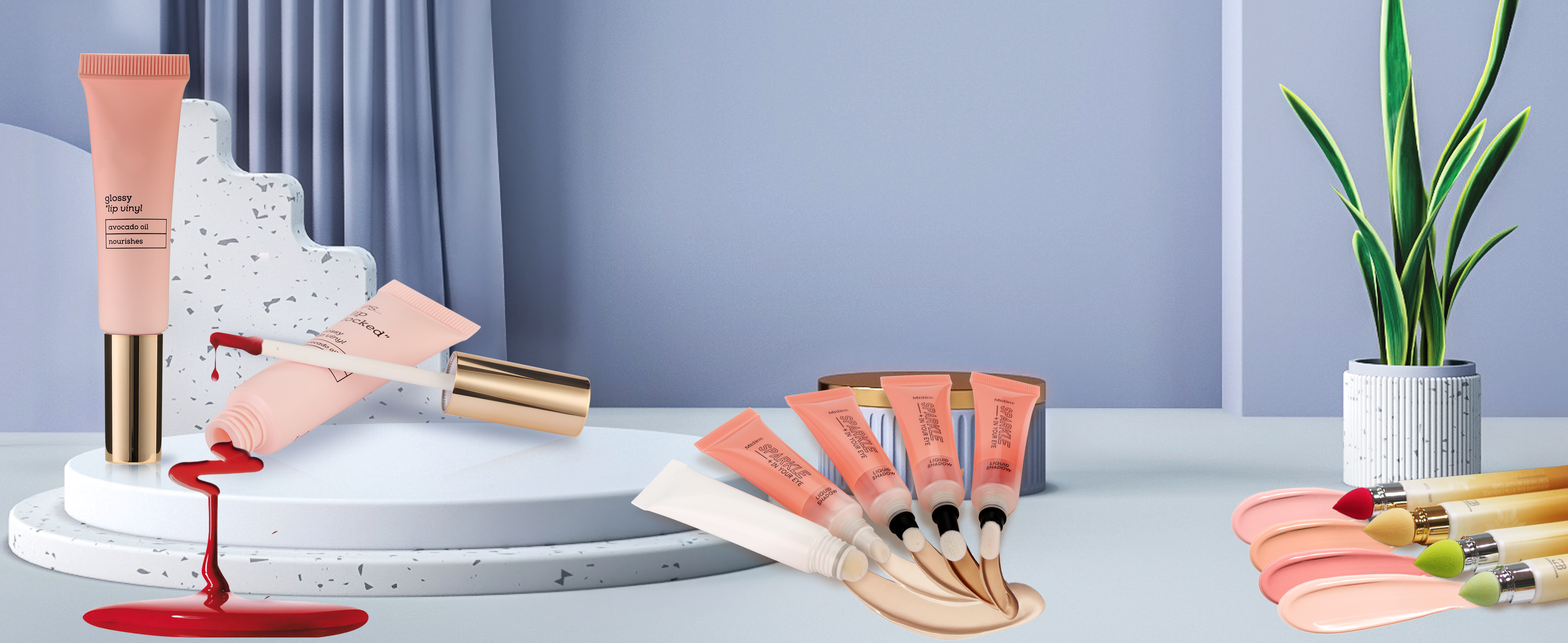 Going Green
Influenced by the sustainability concept, a growing number of brands begin to seek eco-friendly packaging. Plastic tubes are an important option. Many suppliers provide tube packaging made of recycled and recyclable materials, such as, 25% or more PCR materials or mono-materials. More importantly, plastic tube packaging makes lightweighting possible. Plastic tube packaging requires fewer resin material during the process of plastics shaping, which mean less environmental footprints for it generates less waste and energy consumption.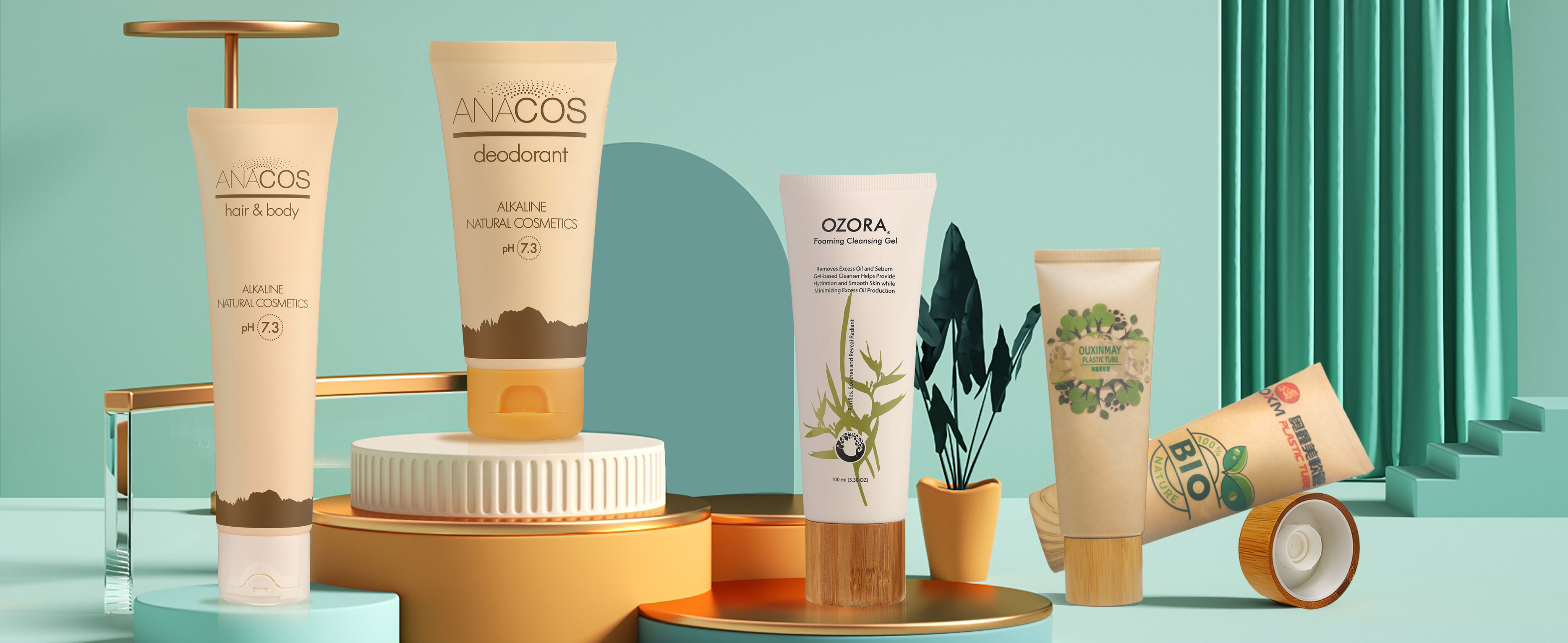 A PE tube with diameter of 13mm - 60mm from Ouxinmay keeps up with this trend. In recent years, consumers have a high level of enthusiasm for sustainability or biology, but they put off by products with higher label prices but poor barrier properties. A mono-PE plastic tube solves this problem. It has strong barrier properties as it contains 5 layers. Significantly, mono-material is easily to process and recycle than any other flexible packaging made of combined materials. In addition, its weight is light compared with some tubes made of combined materials, such as PE tube body with acrylic caps; thus it is economical.


More Sophisticated Design and Process
The continuous development of modern decoration technology has brought more choices to brands. Both mass brands and high-end brands prefer to choose soft, flexible tube packaging to increase the charm of their products. Dispensing systems have always been instrumental for brands to differentiate their products and provide added values to consumers. While plastic tube packaging adapts well to this development. Tubes can be designed into nearly all shapes and allows unlimited graphic design. Tube packaging is not limited to self-adhesive labels or silk-screen printing any more, and it also allows for other process such as, offset printing, glossy/matt/semi matt varnish surface coating, foil hot stamping, digital printing, and even a combination of these process.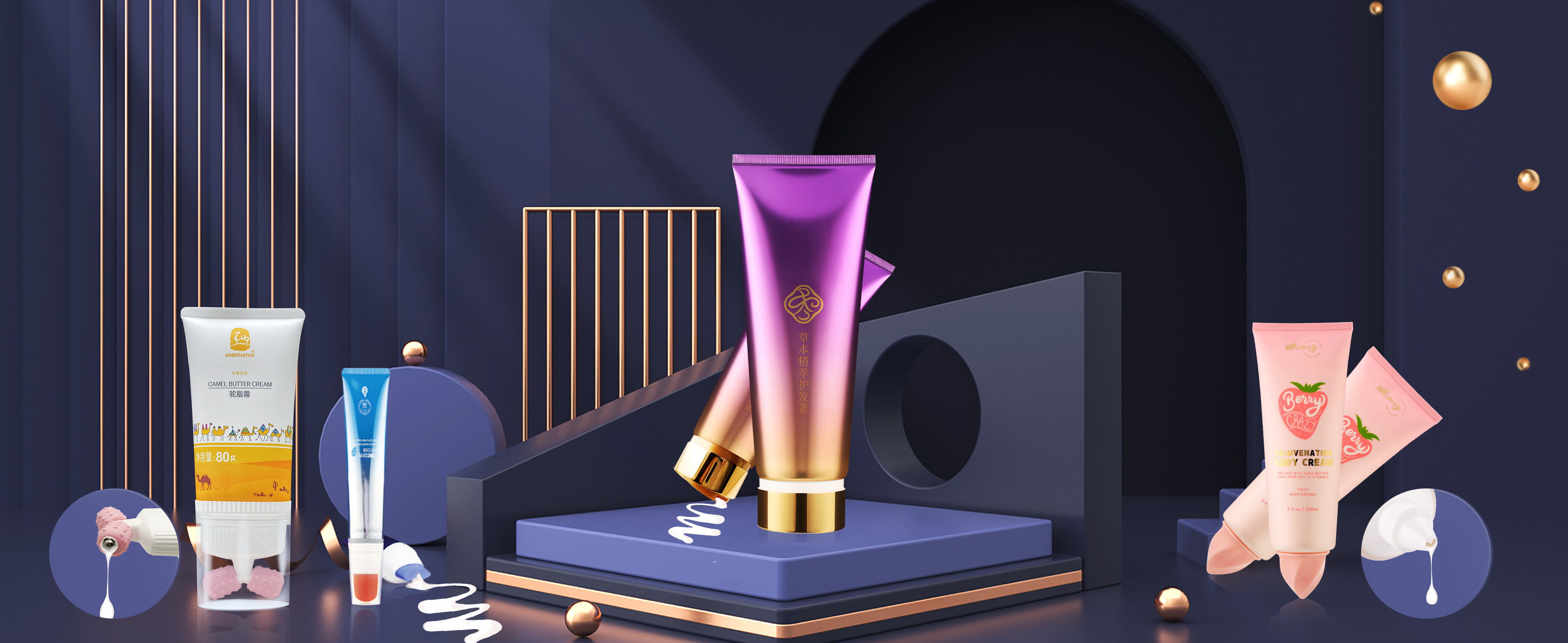 A special shape sealed tube comes as a solution. This round tube is the most common tube type and widely used for many products, such as, skincare products and hair care products, etc. Its flexible, soft properties allows it to be made into almost any shape as you imagine. So does its tail shape. Moreover, it allows for multiple surface handling design (any shape or color) and process.
Featuring Airless Design
According to a market research, the global airless packaging market is expected to see a sustained growth from $4,046.0 million in 2016 to $5,938.0 million in 2023, with a CAGR of 5.9%. The increasing demand of cosmetics industry remains the strong engine. For brands who formula is sensitive to air and light, airless packaging is a good choice. Airless tube packaging is equipped with a one-way valve system inside to prevent the air from returning back into the tube. This avoids formula contamination and extends the shelf life.


Ouxinmay introduces an oval airless pump tube. The oval shape permits a larger decoration area, and it is user-friendly. With a lotion pump, it is perfect for nearly all kinds of lotions and high-viscosity formula, for example, creams. The dispensing system is well-designed, only allowing the minimum leftover in the tube. This protects the formula inside from contamination to the greatest extent. This tube is made of 5 layers, and thus it enjoys the strong barrier properties.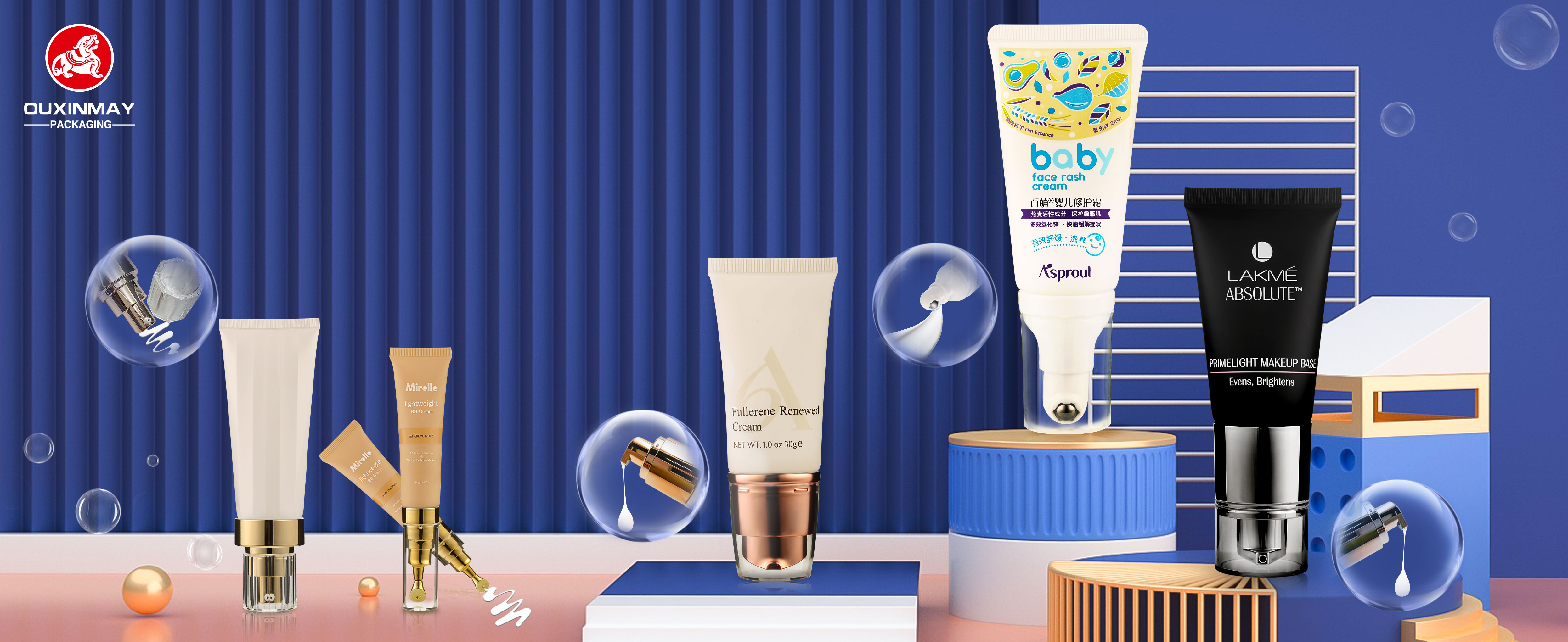 In general, plastic tubes make a lot of sense for brands' requirements for delicate touch, innovative designs, strong barriers and ecological concerns. With wide manufacturing capacities and advanced technology, we at Guangzhou Ouxinmay Packaging Co,. ltd. can offer a series of plastic tubes in different shapes and with various caps, including standard screw cap, flip top, twist open cap, etc. We offer multiple decoration designs and process, including off-set printing, silk screen printing, hot-stamping, etc. The plastic tubes are applicable to skincare, personal care products and even industrial products. At Ouxinmay, we seek to grow your business through innovative products of assured quality.


Reference:
https://www.marketsandmarkets.com/Market-Reports/tube-packaging-market-128857249.html
https://www.alliedmarketresearch.com/airless-packaging-market
Related Products