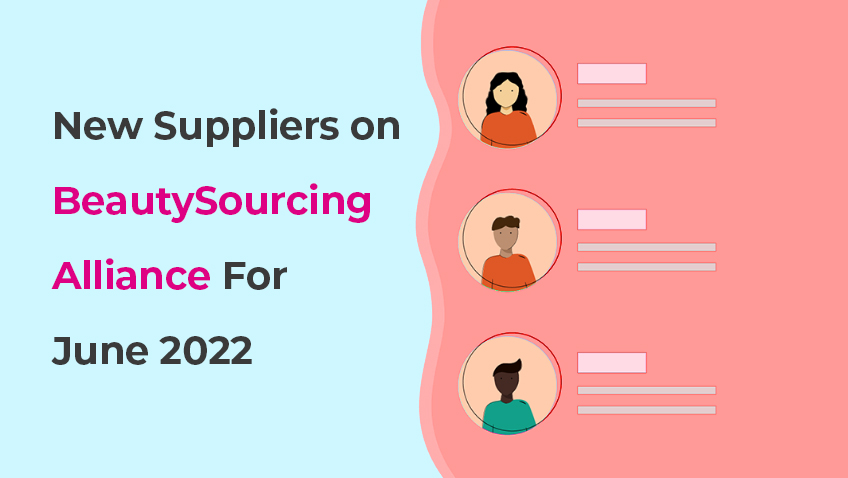 The beauty industry is constantly growing and evolving. So is
BeautySourcing.com
. Now our platform has 28155 products in total coming from 2240 Chinese suppliers. These suppliers cover nearly all categories in the beauty industry from packaging & printing, perfumery, cosmetics & toiletries, hair care, nail, eyelashes, makeup tools, machinery ingredients, etc. At BeautySourcing, we never stop in our persistent pursuit of premium suppliers for better products and services. This June, we add three new suppliers to our platform to help you source from China.
Klassy
Klassy Cosmetics Co., Ltd.
is a professional manufacturer located in Guangzhou, Guangdong Province, China. It specializes in manufacturing a variety of perfume packaging in different shapes, colors, decorations and materials, etc. Personalization is an important way for cosmetic brands to connect with their consumers. With this in mind, Klassy offers one-stop customized services, from initial concept communication, feasibility analysis, and drawing confirmation to final mass production. At Klassy, you have one more option! Besides developing your own exclusive packaging, you can also customize decorations to make your products unique. Klassy's in-house 3D & technical designers offer a series of decorations like polishing, metalizing, silkscreen printing, color coating, laser, etc. As for production capacity, it is capable of manufacturing 500,000 sets per month. Each year, Klassy helps more than 20 customers with about 30-50 projects in total by developing & re-branding their products.
Tianjin Renhe Juncheng Technology Development Co., Ltd.
, founded in 2017 and located in Tianjin, China, is specialized in developing and producing dental micro motor, nail polishing machines, and high-speed micromotors for jewelry & crafts. The company covers an area of nearly 2,200 square meters. Its annual turnover can reach over US$10 million. Innovation is the inexhaustible driving force of Renhe Juncheng's growth and it has built a strong pipeline of research experts. In so doing, it strives to be an industry leader in the medical device sector. Today, through years of R&D and exploration, it has been widely recognized by more than 40 countries and regions worldwide by virtue of its self-developed polishing machines.
Zhuojin Cosmetics Packing
Shaoxing Zhuojin Cosmetics Packing Co., Ltd.
is a professional manufacturer of plastic packing products. Its products encompass as diverse as plastic cream jars and lotion bottles, acrylic bottles, PP/PS jars and bottles, make-up compacts, nail packing and other cosmetic accessories. Especially, it has rich experience in manufacturing nail polish jars, almost over 10 years. It has a factory in Yuyao, Zhejiang Province covering 1000 square meters and an office in Guangzhou, China. Innovation is the unremitting pursuit of Zhuojin Cosmetics Packing. Its in-house design and making team help to turn brands' fresh ideas into a reality. At the same time, its advanced equipment including an automatic color decoration machines, silk screen printing and hot stamping machine helps to build brands' aesthetics.
New to BeautySourcing Alliance?
BeautySourcing.com
is an online virtual beauty supply chain platform that helps connect you, your products, and companies to full-service premium manufacturers. Exploring in the beauty industry for more than 10 years, BeautySourcing has built an alliance of numerous premium suppliers whose credentials have been carefully reviewed. By doing so, BeautySourcing ensures its premium products and services while simplifying your selection process. Their innovative solutions will be regularly displayed at various world-class beauty events. This will be an excellent opportunity to check samples in person. If you want to find some qualified new suppliers and keep abreast of industry trends, just try out this platform today!