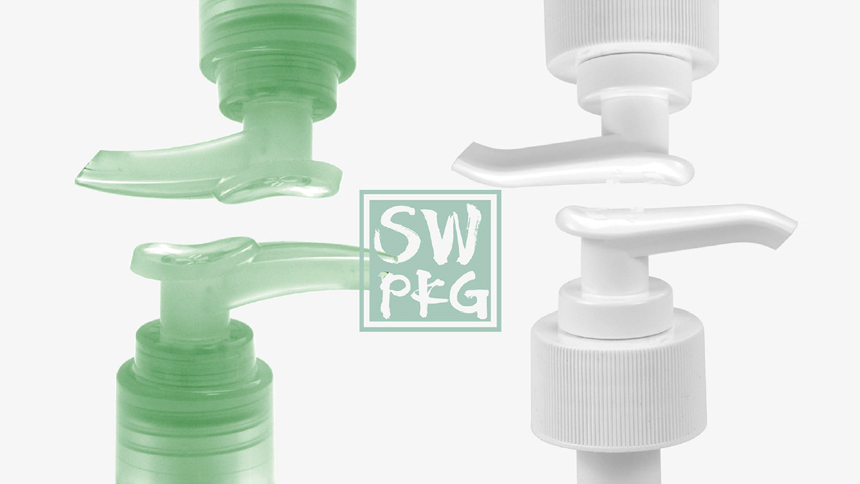 In such a highly competitive world today, functional and practical packaging alone is not enough for brands as consumers are always seeking 'perfection'. For dispensing system, consumers also want more—perfect functionality and practicality with visually appealing appearance. To this end, brands, prestige or mass, are considering diverse options to level up their dispensing system for nearly all products from fragrance, cream, lotion, haircare products to even hand washing products.
Here are some tips for determining a dispensing system.


Choosing a pump standing out both aesthetically and functionally

Naturally, people intend to show more interest in items with visually appealing appearance. In this sense, aesthetic designs will help brands secure a place in fierce market competition. This better explains why more and more brands, big or small, seek for pumps with visual aesthetics. However, when aesthetics goes against the performance, people may turn to less attractive pumps. So, when deciding on a pump, it must feature both aesthetics and high-end performance.


Somewang upgrades its pumps to cater for the aesthetic-obsessed hearts. "We seek aesthetics from many aspects, including material selection, human engineering, user-friendly design and functionality. We offer multiple options for materials, including plastic+ alumite, plastic+aluminum, plastic +bamboo and complete plastic. Different materials will have different aesthetic: aluminum presents a metallic sheen, while bamboo creates a natural texture." said Steven Wang, GM of Somewang. Meanwhile, there are many colors, shapes and processing available for choices.
"We focus not only on visual appeal, but also on the user experience. Considering different purposes of use and importance of precise dosage, we offer small dosage or jumbo dosage pumps. In addition, we design pumps that can turn left and right to lock the packaging so as to prevent leakage," he explained. Somewang's pumps perfectly combine artistry, functionality and aesthetics.


Dispensing systems compatible with product formulation
When choosing pumps, brands must take into account the compatibility of dispensing systems with product formula. Brands'requirement for dispensing systems may be more rigorous, especially when the product formulation is complex. For some formula, airless dispensing systems is a good choice, while for others, foam or other dispensing systems may be better. Sometimes, compatibility requires metal parts in dispensing systems should not contact with inside products.


Chinese suppliers Somewang develops a greater variety of dispensing systems based on the functional needs of new product formulations. In order to accurately distribute the high-viscosity formula, such as, facial cream, Somewang has launched cream pumps. Its new launched cream pumps can fully match with bottles. "Considering internal metal parts may not be compatible with products, we design external spring mechanism. This innovation provides a dispensing systems that feature simple structure, convenient operation, convenient assembly. importantly, the metal parts do not come into contact with the product," said Manager, Product Development, Somewang.
"We also develops Refillable Small Cosmetic Airless Pump to provide best option for serum formula. It is metal-free to perfectly compatible with products," he added.




Recently, Somewang has a series of new arrivals with perfect product compatibility, including eco-friendly airless PCR dispensing system. Arguably, Somewang has the ability to handle a wide range of viscosities, and come in different finishes and actuator designs.


Foaming products

Foaming products are more popular in the market. They remove oils and dirts effectively and they are much easier to rinse off. Importantly, they give a gentle touch. If you want to have a better feeling while applying cleaners, foaming products may be a good choice. Certainly, foam dispensing system holds the key to precise dose and better use experience.


"we have diverse and innovative dispensing options to upgrade any foam packaging. We offer different dispensing options, with over cap or without over cap, small size or larger size, internal spring or external spring. In addition to appealing appearance, functionality and compatibility, we also consider the needs of hygiene. So, we developed a new pump with a filter screen at the outlet so as to prevent potential pollution caused by back flow," said Steven.
Somewang is seeking to provide high quality foam through precise mix of liquid and air. The appearance of dispensing systems are elegant with customized colors and other delicate designs, such as, silicone brushes or electroplating processing, etc.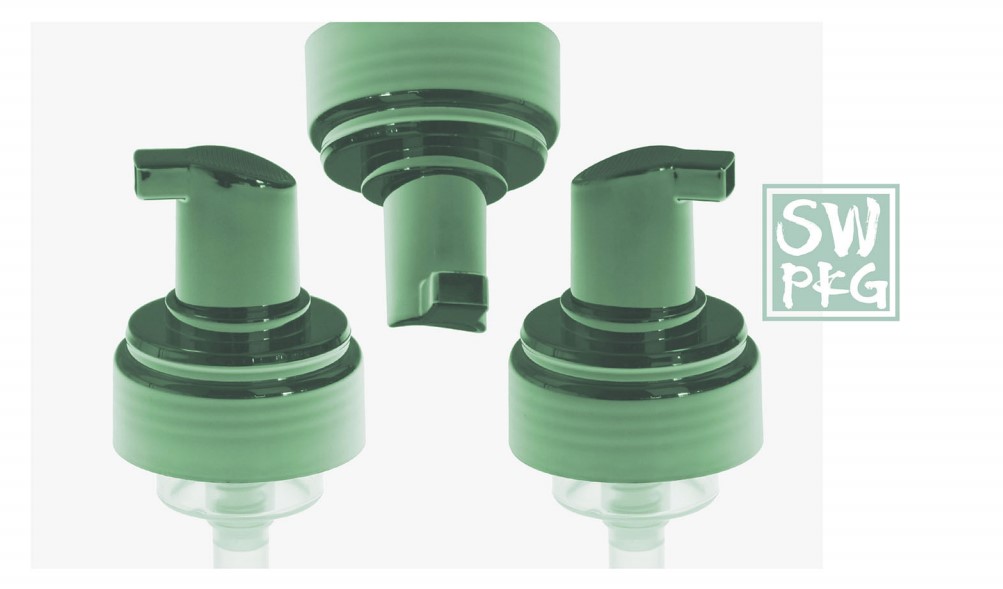 Customization is critical for determining a dispensing system


Customized services are the key to choosing dispensing systems. Customized dispensing systems can better match packaging with product and brand values in ways that ensure a consistent brand experience.
Steven says, "we capture the growing needs for customization in the market, so we have expand our R&D Department and employ more designers and mold engineers to design and make 3D drawing & mock up to our clients. We work to perfectly pair our dispensing systems with brands' needs in many dimensions, like color, size, shape, finish, decorations, and even interior details. Our philosophy is to constantly make innovations to provide brands with aesthetic and functional dispensing options."
Related Products