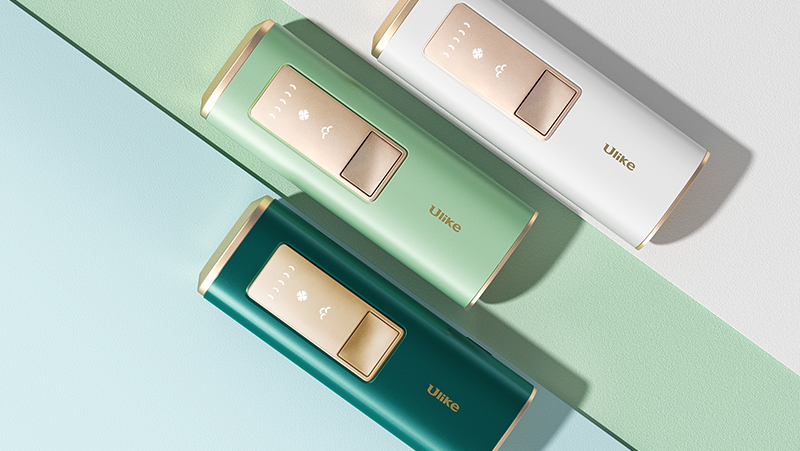 In recent years, with the rise of the beauty economy, people around the world spend more on their appearance. So beauty devices see a growth spurt. Especially, a hair-free body emerges as a popular trend. This drives the demands of household hair removal devices. Compared to other facial beauty equipment, hair removal devices have a relatively smaller market size and lower penetration rate. But the growth is fast and the market potential is huge. Globally, the market value of global laser hair removal stood at USD 443.84 million in 2020, and it was expected to grow at a CAGR of 20.6% by 2028.
In China, the hair removal market is dominated by foreign brands. South Korean brand
Ulike
has undoubtedly become one of the most popular brands. According to the 618 pre-sale data on JD.com and Tmall, Ulike won the championships in both beauty devices and hair removal categories. It has been the top-selling hair removal brand for 6 consecutive years on JD.com. Ulike is also expanding its global reach. "At the moment, we mainly promote our products via online platforms. For the Japanese market, marketing relies heavily on Amazon and Rakuten. We seek to enter the European markets through Amazon, the Standalone website and Tik Tok. For the Southeast Asia market, Shopee and Lazada are our two main channels. We want to take the opportunity of Beauty Duesseldorf to find more overseas agents and distributors," Lee, General Manager of ULIKE, says.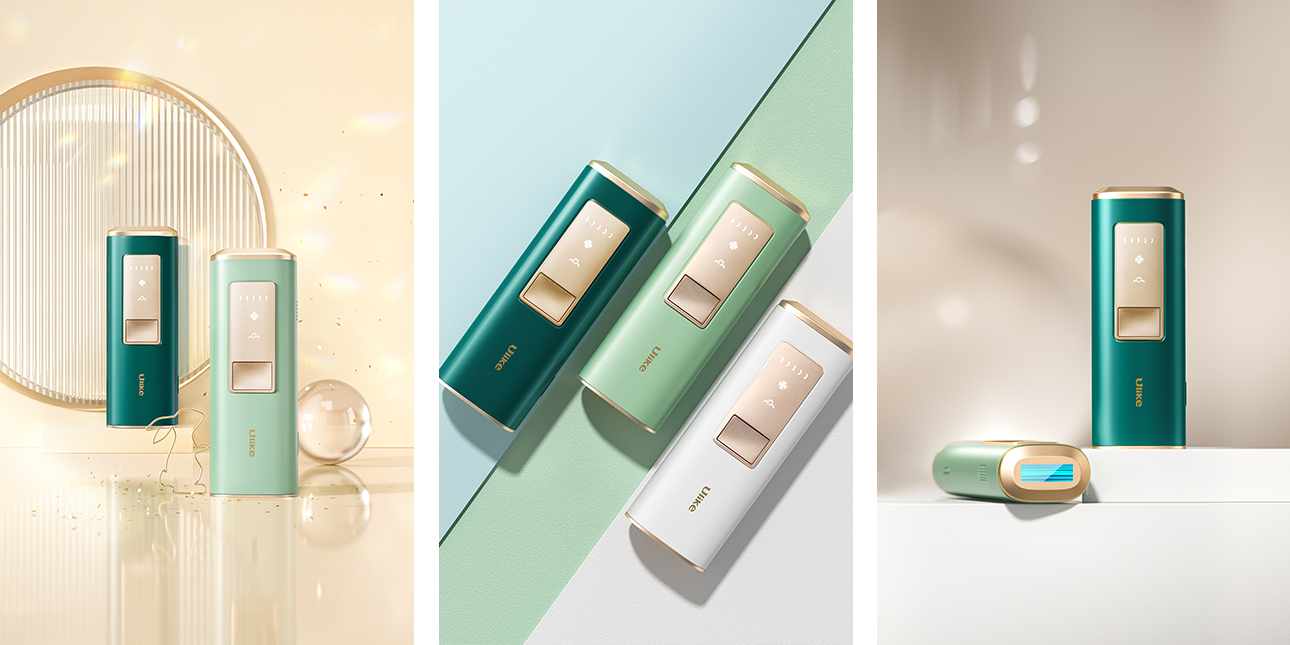 At
Beauty Duesseldorf
in May this year, Ulike will introduce its
diamond ice-cooling hair removal device series
. "Diamond ice-cooling hair removal devices reflect a mix of advanced technology including sapphire ice point technology, painless hair removal, flat lamp holder, unlimited times of use," Horis, Chief Product Engineer of ULIKE, introduces. "The lamp holder is sapphire, which like a diamond with the highest light transmittance can cool the IPL light immediately so that the temperature at which light reaches the skin is below 10℃; Otherwise, the temperature may reach 70-100 ℃. In this way, users will not feel pain or heat. The flat lamp holder enables full contact with the roots of the hair follicles. So the hair on any part of the body such as underarms can be removed easily and thoroughly. Another thing people have to know about this device is its unlimited uses. For traditional hair removal devices, they have a very limited service life. But Ice-cooling Hair Removal Devices can be used unlimitedly for a single person," he adds.
"Overall, Ulike has made many breakthroughs in technology in the past few years and the functions of devices also improve constantly: from the first generation of non-ice compress device in 2016, icing after hair removal in 2017, local icing treatment in 2018, to painless diamond ice-cooling hair removal today. The industry-leading flat freezing painless technology opens a new era for home hair removal," he says.
Horis
indicates: "the appearance pursues aesthetic design and minimalism. The body has a simple and smooth line. The compact and ergonomic design is lighter, so it is easy for you to carry anywhere. There are only two buttons but you have 5 levels of energy to choose from. It is easy of use and effortless."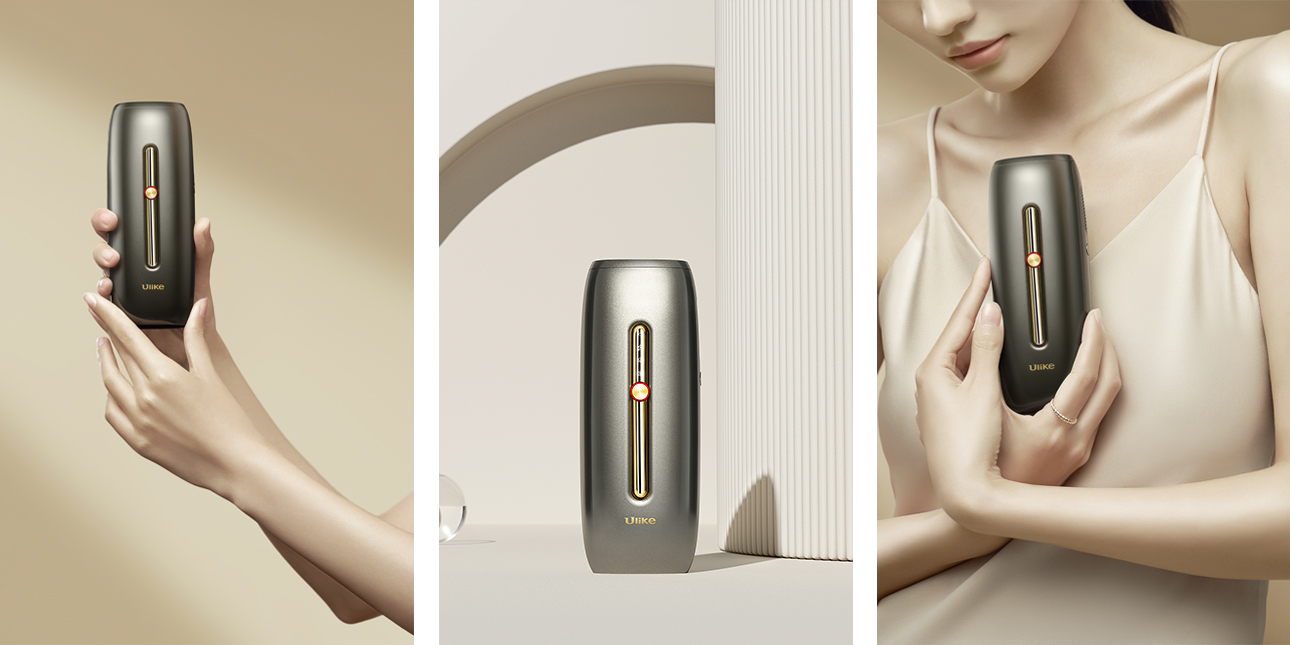 At Ulike, we hope to meet you at 2022 Beauty Duesseldorf and we sincerely invite you to join us. Let's witness and lead the new fashion of home beauty together!
About Ulike
Ulike
is known as the pioneer in the field of household optical hair removal devices. It strives to develop hair removal products featuring both aesthetic design and high technology so as to provide consumers with the world's most professional, safe, and high-tech beauty experience. Since its inception, Ulike has paid much attention to innovation. It has set R&D centers in Seoul and Shenzhen and entered into in-depth partnerships with many leading dermatologists in Asia. These are the sources of creativity and the high quality of Ulike products. Through years of efforts, Ulike has become a high-end brand in beauty device manufacturing and R&D across Asia, with more than 30 patents. Now, its breakthroughs in exclusive patented sapphire diamond ice-cooling technology and painless technology strengthen its founder position in the ice-cooling hair removal sector. It is worth mentioning that the freezing technology and sapphire diamond ice-cooling system make painless hair removal a reality for the first time. That is how Ulike has stood out in a highly homogeneous and competitive market. So far, it has been certified with KFDA, CE and ROHS and has won many awards in the beauty industry.
Related Products