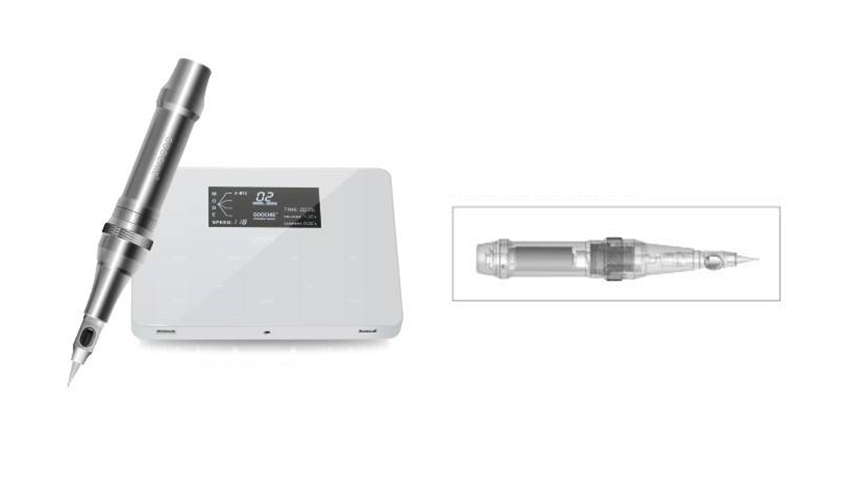 In recent years, permanent makeup has been very popular for women including some celebrities as it is convenient to have and lasts longer. Meanwhile, it evolves as time passes by. A growing number of innovative, sophisticated procedures and machines come out to make your makeup look as natural as possible. For years to come, permanent makeup will still be a hot segment.
For elevating and sustaining your permanent makeup business, it is important to find a premium supplier in this domain. So, what a premium permanent makeup supplier should be like? Goochie has the answer.
Who We Are
Guangzhou Zixuan Medical Technology Co., Ltd (Goochie), established in 1996, offers one-stop permanent makeup services from product design, product manufacturing to technical training. Goochie has the modern, well-equipped factory and a warehouse center. It has expanded its presence in Asia-Pacific, European and American regions. Safety and quality are taken very seriously there. All the machines, auxiliary tools and micro pigments are always presented to all permanent makeup artists in a safe and reliable way, and all products have safety certificates from various countries.
Leading as A Technological Innovator
Goochie takes the lead in the domain as a technological innovator. It is deeply aware that only originality and innovation hold the key to its sustainable development. Through hard work for over 20 years, Goochie has obtained FDA, SGS, CE and other certifications and had more than 100 product patents.
Cool-spot sence is a professional beauty instrument innovated by Goochie within 2 years and 7 months. The physical cooling relieves pain for about 10 minutes by blocking the pain nerve conduction, but needs only 30 seconds to reach freezing point. This overthrows the history of illegal anesthetic. This tool can be used widely: micro-blading brows, lips, areola, hairline, skin care, etc.
Another best-selling lab result is super solid-color. Different from the traditional permanent make-up pigment in the market, its color is bright and uniform after surgery without the need for complementary colors. It is the best partner of professional permanent make-up artists or high-end plastic surgeons.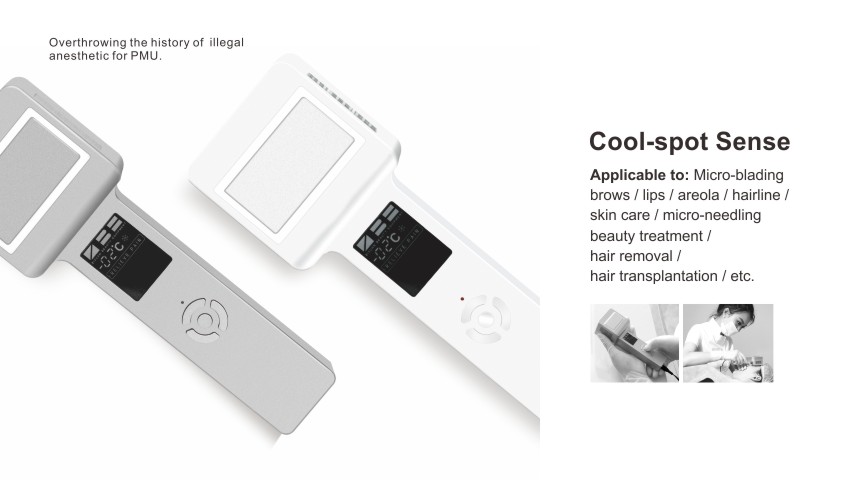 Core Products
Core products cover the following categories:
Permanent makeup machine
User-friendly: Goochie M8-4 Digital PMU machine
Users can adjust the speed and function on their own will through the hand-touch screen control panel. It has two pens connections. Using this product, users won't be bothered by noise.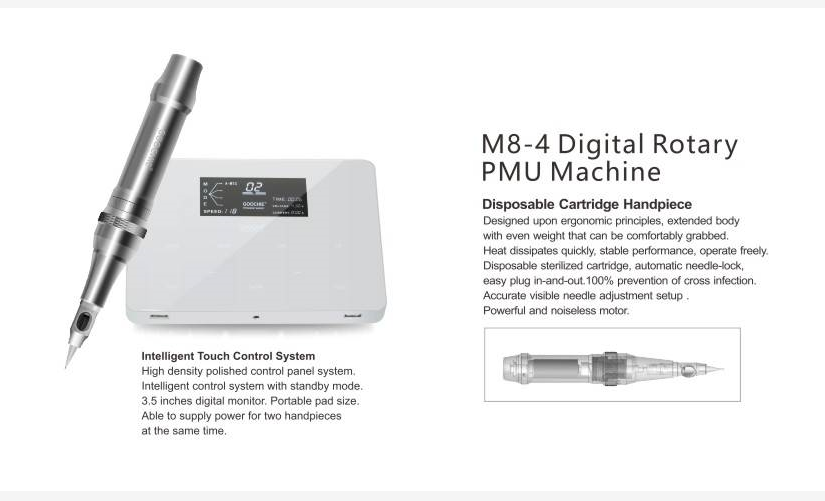 Permanent makeup pigment
New arrival: 3D nude lip PMU tattoo pigment
This watery pigment is really good for lip permanent makeup tattoo. It helps build a natural lip color. Users never have to worry about it changing color!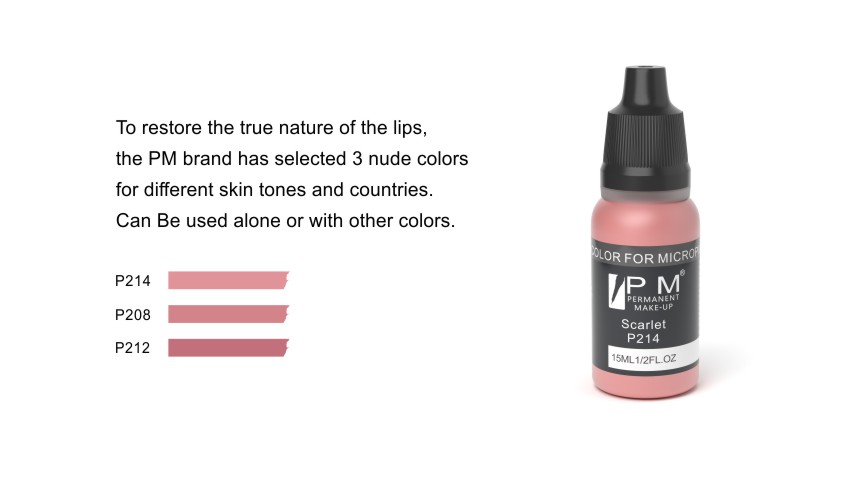 Multiple advantages into one: Pure Gold Microblading Blade
It can be used for all skin. Pure gold material is antibacterial and anti-allergic to produce the best, safest treatment result. The blade is disposable and suitable for all needle.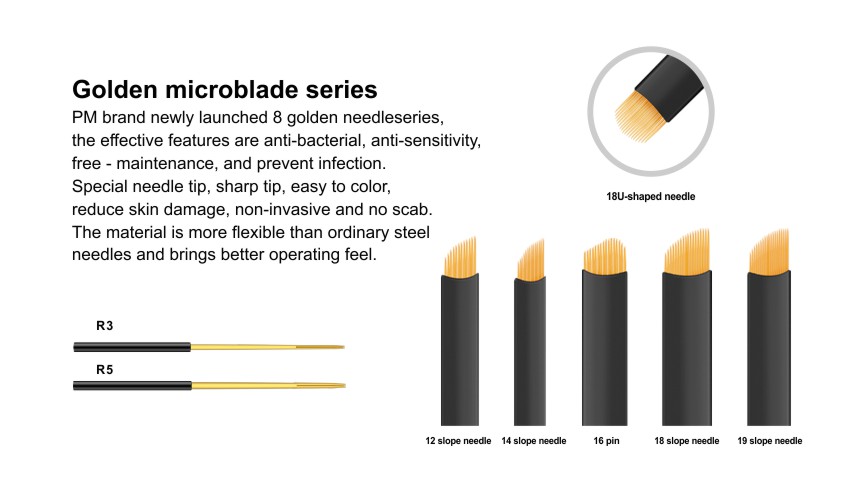 Permanent makeup accessories
Good PMU operation partner: Mastor after-care repair gel
This is a perfect after-care product. It helps heal the wound, keeps it moisturizing, and has anti-inflammatory and antiallergenic properties. Moreover, it prevents scarring. It is applicable to slight cutting, scalding and burning.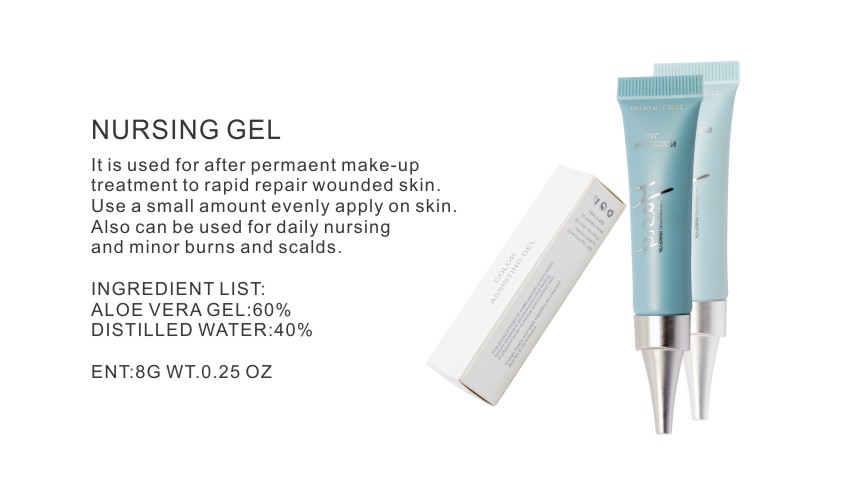 Supportive Trainning Delivered
At Goochie, we are committed to delivering a variety of training courses covering eyebrow and permanent makeup techniques. Even though you are a beginner, we can still make you become a confident permanent makeup artist. By providing these supportive courses, we seek to help our customers understand how to establish business with our products to grow their business. We also want to spread new and advanced techniques as well as other innovative solutions across the permanent makeup sector.
Goochie sets an example for what a premium supplier should be like. As an industry leader and technological innovator, Goochie presents to the world the top-quality permanent makeup supply from China!
Related Products