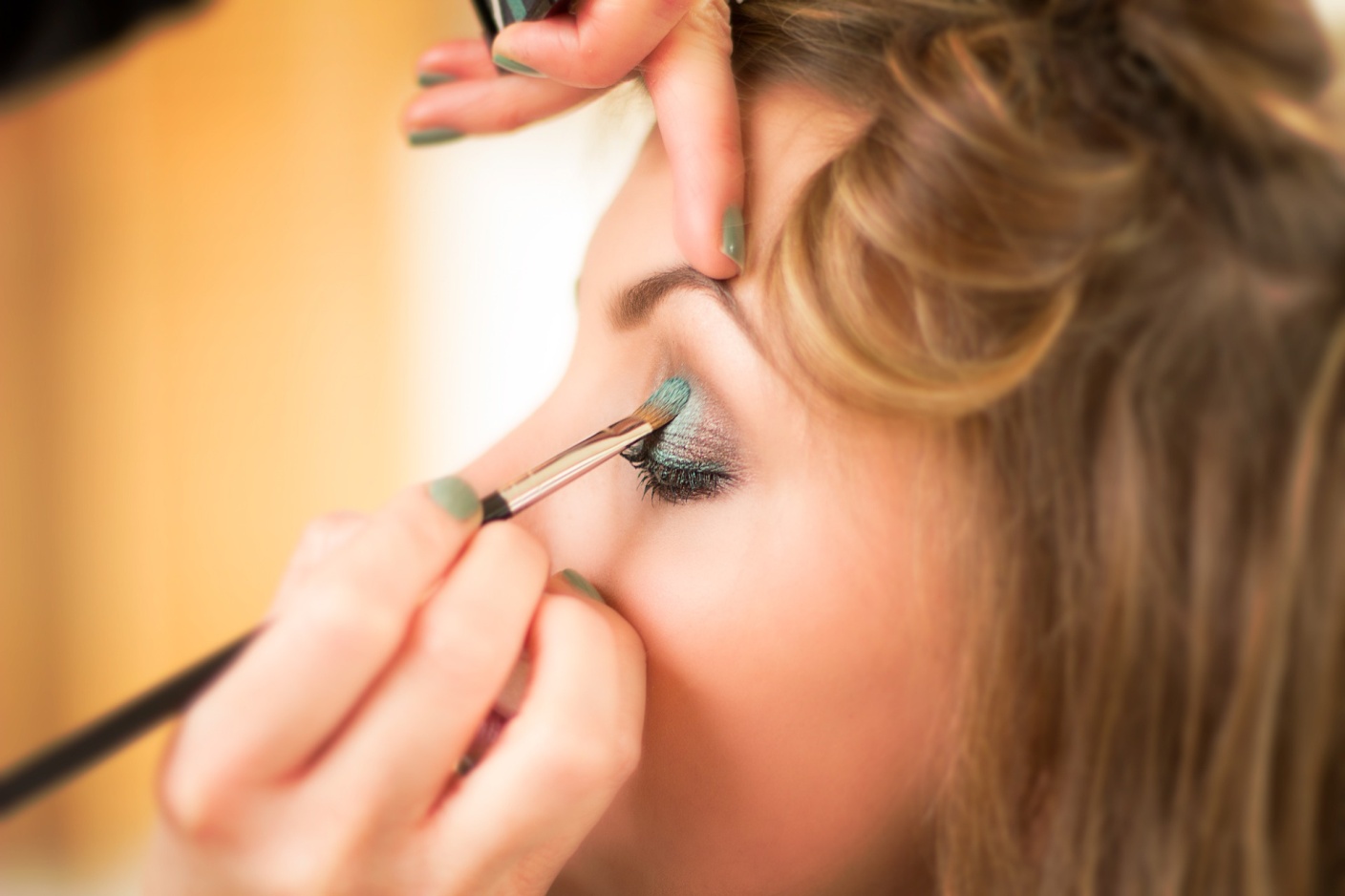 If there's anything we witnessed about the beauty market during 2020, it's that it's resilient and growing strong.
Throw a pandemic and lockdowns at this industry, and it still comes out on top. At least, that's what the numbers are showing us. People are still buying from beauty brands, but the difference is the type of products they're buying.
We also see beauty brands shifting how they engage with their audience, thanks to social distancing regulations.
Being agile is keeping the beauty market afloat, which will be the ongoing theme for the billion-dollar industry.
So let's take a look at several 2021 beauty market trends we expect to see this year (so you can make your established or startup beauty brand thrive).

D2C Beauty Brands Offering At-Home Experiences
Relying on stores and boutiques to sell your beauty products isn't going to cut it in 2021. There's a potential for a second wave and we're on the verge of a new strain of COVID spreading across the world.
So to prevent having sales halted by lockdowns, beauty brands are turning to unconventional methods. For example, sending samples directly to consumers to try. And implementing virtual experiences to make up for the lack of in-person interactions.
Virtual experiences can be a mix of things:
● Hosting a live session with a group of customers showing how to use your product
● Creating an augmented reality app to allow customers to try makeup before they buy
In October 2019, Perfect Corp (AR company) partnered with Jack Ma's Alibaba group to enable customers to try on makeup. The result was an increase in conversions by 4x.

Continued Acceleration of Digital Transformation
Switching from a primarily physical brick and mortar to an e-commerce domain is critical for beauty brands to thrive in 2021. It's the key to ensuring your beauty company can withstand whatever lockdowns and restrictions that stem from these uncertain times.
But it's not just creating a website and selling goods online we see beauty brands doing. We're also expecting to see brands to communicate with their audience in meaningful and authentic ways.
For example, creating Facebook groups to create a community where customers can engage directly with the brand and ask questions, voice concerns, and offer feedback. This, too, can help beauty brands continuously improve their products and services to cater to their customer base.
For example, L'Oreal had to speed up its digital transformation due to COVID-19. What would've taken three years was completed in just eight weeks, and it nearly doubled its e-commerce sales from 18% to 34%.
And we're seeing this across the world -- in the UK, e-commerce sales increased 71% since March. Then in China, 74% of shoppers are avoiding shopping malls even after they re-opened.
The quicker beauty brands adopt digital transformation for marketing and sales, the better equipped they'll be to sustain their companies going forward.

Finding Solutions to Simplify Sustainability
To run a sustainable beauty company, you need access to providers that simplify your process. For instance, you need logistics services to ensure speedy transport of your goods. And you need a way to source ingredients that are of great quality to ensure customer satisfaction.
If you're using a supply chain to handle the production and distribution of your products, you need a reliable source (or two).
You can use platforms today that simplify these processes so if there are any hiccups with your current providers, you can quickly replace them.
BeautySourcing.com acts as a liaison between beauty brands and beauty industry suppliers. You can use this to find all the services needed to connect with trusted providers in the beauty industry.

Hyper-Localization to Expand Beauty Operations
Staying relevant in a time where everyone's going online can be challenging. There's more competition to deal with between both major and smaller beauty brands.
This is especially true if you mainly focus on a local audience, such as the US or China. So to improve your competitive edge, we'll see more beauty brands branching out to markets in other countries.
But to do this, they'll need to focus on hyper-localization. This is the process of translating your marketing and products for that locale. Then to make it resonate with the unique audience, you hyper-localize by connecting your content to their culture and traditions.
For instance, you may have to do things like:
● Change brand colors that are offensive in their culture
● Ensure your content doesn't contain idioms or sayings that don't relate or make sense to that culture
● Add context to your marketing that relates to their land and culture
● Ensure the design of your site conforms to the space needed for the language's characters

Not getting hyper-localization right could potentially hurt your reputation. For example, making a suggestion that's offensive.
One way to prevent this is to work with a localization company to ensure your products and marketing suits that market. You can also team up with hyper-local influencers to connect with that new market of people.

Beauty Technology is On the Rise
It makes sense for beauty brands to partner with technology companies as we enter into a "new norm." Adapting to how the market will now shop and engage with brands is critical to maintaining relevancy and satisfaction.
This is why you'll find retailers like Ralph Lauren, Samsoe&Samsoe, and H&M rethinking how they'll operate now and in the future. These brands partnered with tech companies like True Fit and 3DLook to provide body scanning services to consumers.
The goal is to help customers find their size, so online returns are minimized. The same can be done in the beauty industry using AR technology to enable customers to try before they buy.
We also find at-home beauty tech is booming, especially among Gen Z consumers. One example is L'Oreal's Perso, which uses AI to analyze your skin at home. The introduction of this product at CES 2020 was well-received, so we expect to see it perform well in 2021.
Another example is Foreo's Luna cleansing device, which is gaining mass-market appeal. But aside from beauty devices, we're also expecting to see more beauty brands using purely digital solutions, such as mobile apps.
So it's vital to find ways to offer your customers technologies they can use to enhance your beauty brand experience.

Prepare Your Beauty Business for the Future
Running a beauty business in uncertain times doesn't have to mean uncertainty for your brand's sustainability. With the right maneuvers, you can ensure your doors (albeit physical or virtual) remain open for the long-term.
By adopting one or more of these trends, you can make this happen.
We also invite you to use our B2B platform designed specifically for cosmetic professionals and beauty suppliers. At BeautySourcing.com, you can find and connect with the services you need to keep your business thriving.
This includes logistics, supply chain, ingredient sourcing, OEMs, ODMs, and OBMs. There are thousands to choose from, ensuring you can find the best to partner with. And best of all, everything's virtual, including the meetings you can schedule and conduct online.
Want to see how it all works? Then sign up to BeautySourcing.com today!