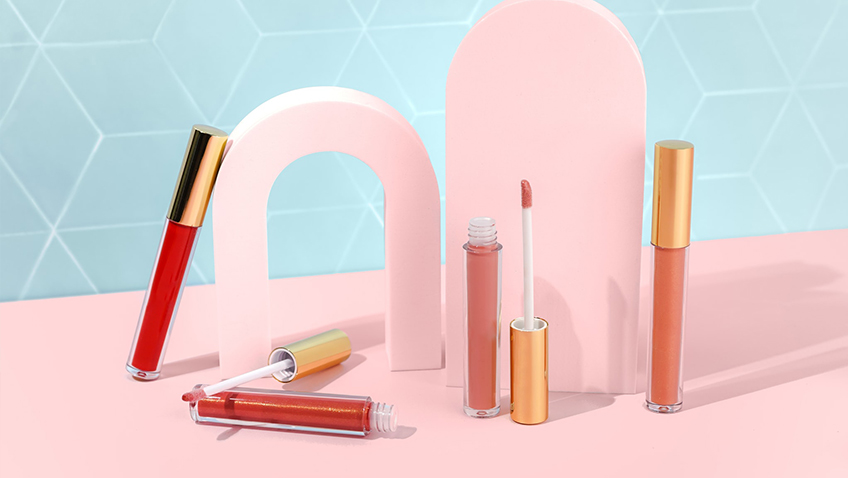 Color cosmetics make a comeback because countries have gradually lifted mask mandate and outdoor social activities increase.


According to NPD Group, a worldwide market information provider, U.S. prestige makeup sales surged to $1.8 billion in the first quarter of 2022, representing a year-on-year growth of 22%. Lip makeup products contributed the most share to the revenue growth, followed by facial and eye makeup products. Especially, the sales of lipsticks jumped 44% in the first quarter of 2022 compared with the same period last year. This means that the demand for lipsticks and other color cosmetics grows.


The stunning rise of lip make-up products is greatly driven by the relaxing of restriction on mask wearing. When returning to social activities, lip makeup products help women to look better and be more confident. As a result, brands worldwide are looking for custom lipstick tube manufacturers so as to meet the growing demands for lipsticks.


Maybe it is not difficult to find some lipstick tube manufacturers after all many beauty packaging suppliers in China and beyond have dabbled into lipstick tube manufacturing. But it may be very time-consuming and energy-sapping to find a lipstick tube manufacturer who could offer customized services with strong expertise in the field. The good news is that BeautySourcing has anticipated this and recommended some custom lipstick tube manufacturers for you.


BeautySourcing
is a platform dedicated to recommend premium beauty suppliers, especially qualified manufacturers. The platform brings together nearly 3000 high-quality suppliers and factories across China. Based on the O2O model, products listed on BeautySourcing's Marketplace can be seen, touched, felt and smelled at corresponding offline events - these events will be accessible through research and filtration function.
Here are some premium suppliers recommended by BeautySourcing:
Established in 2005, Jinze has grown into a professional supplier of color cosmetic packaging, especially a wide range of lipstick tubes. Advanced manufacturing facilities and professional team enable Jinze to offer one-stop customized services. So far, Jinze's professional customization has been highly recognized by more than 1,500 brands all over the world.
The hexagon lip gloss tube with 3D printing is one of its featured products. The tube is designed in hexagon shape, full of pictorial sense. It has two layers: clear outer layer and metallic inner layer. It looks very high-end. Meanwhile, the quality brush head gives lips a meticulous care. The 3D printing of crane shows the Chinese elements. This tube can be customized, including clear or frosted surface, shapes, colors, and other printing techniques, such as:
1.silkscreen,
2.digital printing,
3.3D printing,
4.hot stamping, etc.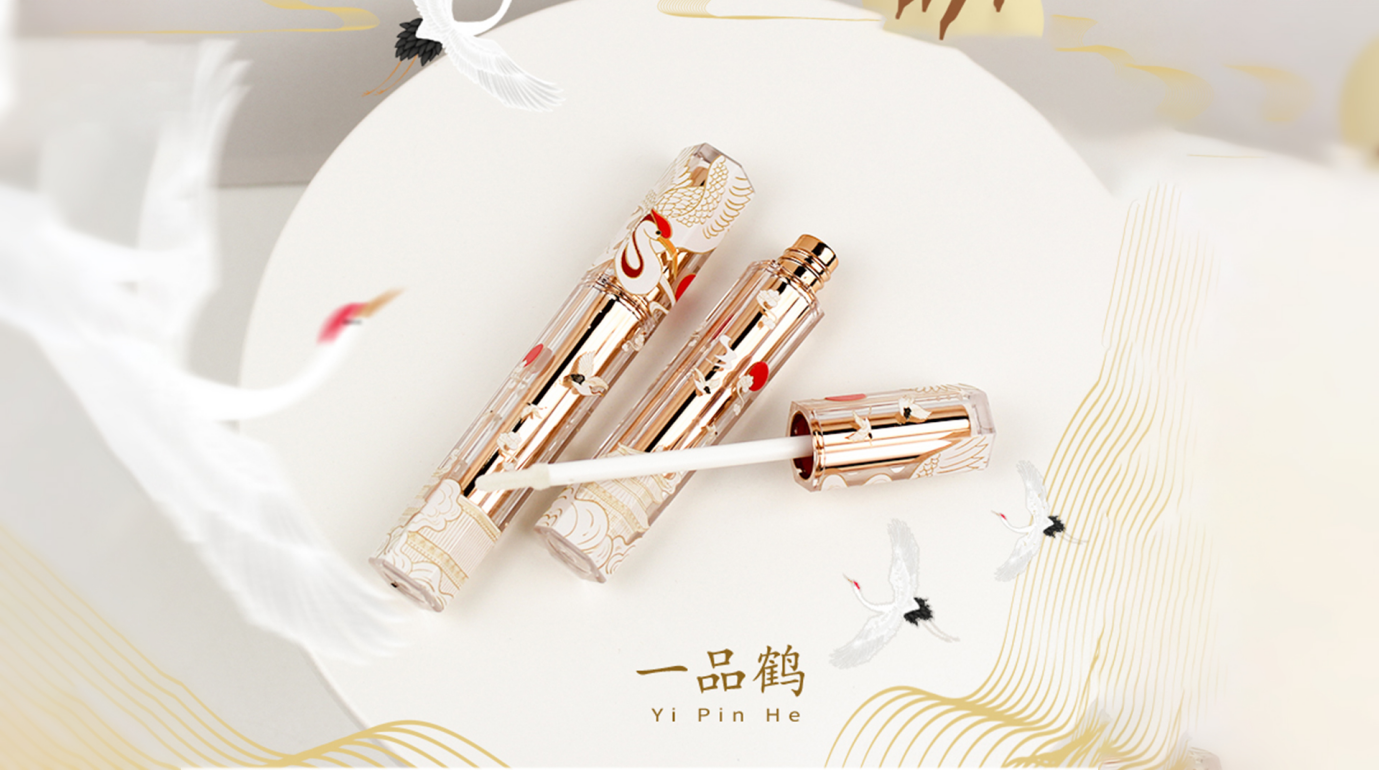 This company is specialized in lipstick design and manufacturing. With rich experience and trend consciousness, Kelmien is capable of meeting the ever-changing market demands through innovation, personalization and customization. It has a modern standard workshop of 20,000m2 and various kinds of advanced production equipment. Especially, it has built a molding workshop so as to provide customized products and services in a better way.


Dropper shape lip gloss container is Kelmien's featured product. This is a distinctive style. The soft brush head makes lip gloss application easier. This product allows for customized requirements from:
●material
●color
●decoration (UV coating, spraying, electroplated)
to surface handling:
1.hot stamping,
2.silk printing,
3.Labeling,
4.heat transfer,
5.3D printing, etc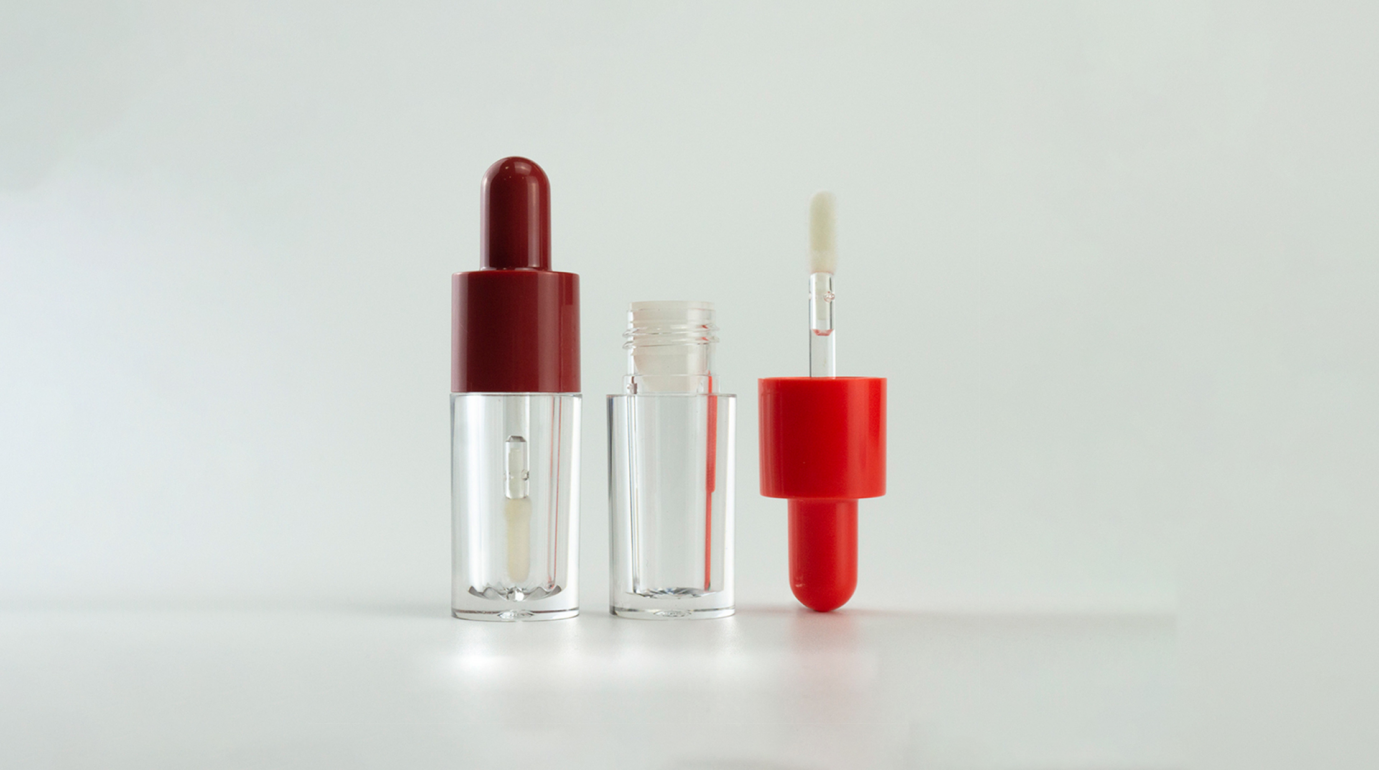 Qiaoyi is one of the oldest manufacturers of lipstick tubes. Since its inception in 1999, it has developed into an ISO900-certified supplier. Or rather, it has become a professional custom lipstick tube manufacturer. Based on advanced R&D capabilities, professional designs and services, it could offer more than 2000 existing items. Customization can be based on these existed items. Besides, Qiaoyi also welcomes whole-new design ideas to manufacture lipstick tubes exclusively to your brand. Its customized design has been well received by ESTEE LAUDER.
Qiaoyi has launched its 2022 new product. It is designed in Very Peri, a brand new Pantone Color. This cool hue is for the 2022, inspiring new ideas of fashion, design, personalization and customization. It can be designed in gradient Very Peri from top to bottom, or in clear tube with Very Peri cap, or in other ways as required. The sizes, surface handling and decoration can also be designed according to requirements.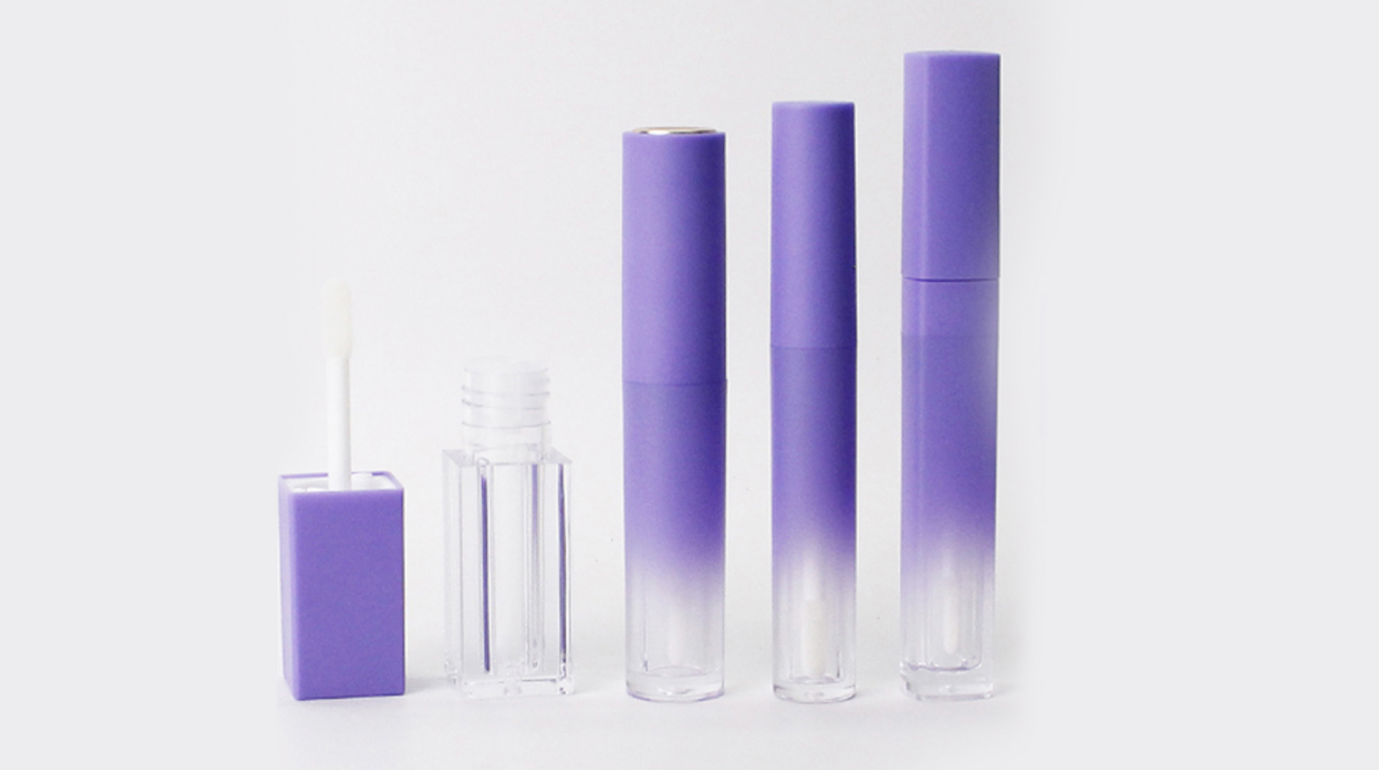 Ouxinmay is an expert in manufacturing lipstick and other makeup tubes. At Ouxinmay, brands will enjoy extreme flexibility in customization as Ouxinmay offers a wide range of choices in:
1.materials,
2.shapes,
3.sizes,
4.colors, head styles and cap options.
Up to 8 color offset printing and 6 color silk screen printing, as well hot-stamping and labeling are available there.
Plastic tube with brush wiper wand applicator for lip gloss is one of its featured products. The tube can be designed in various shapes, colors, and printings, etc. It can also be molded or sprayed to add a custom logo.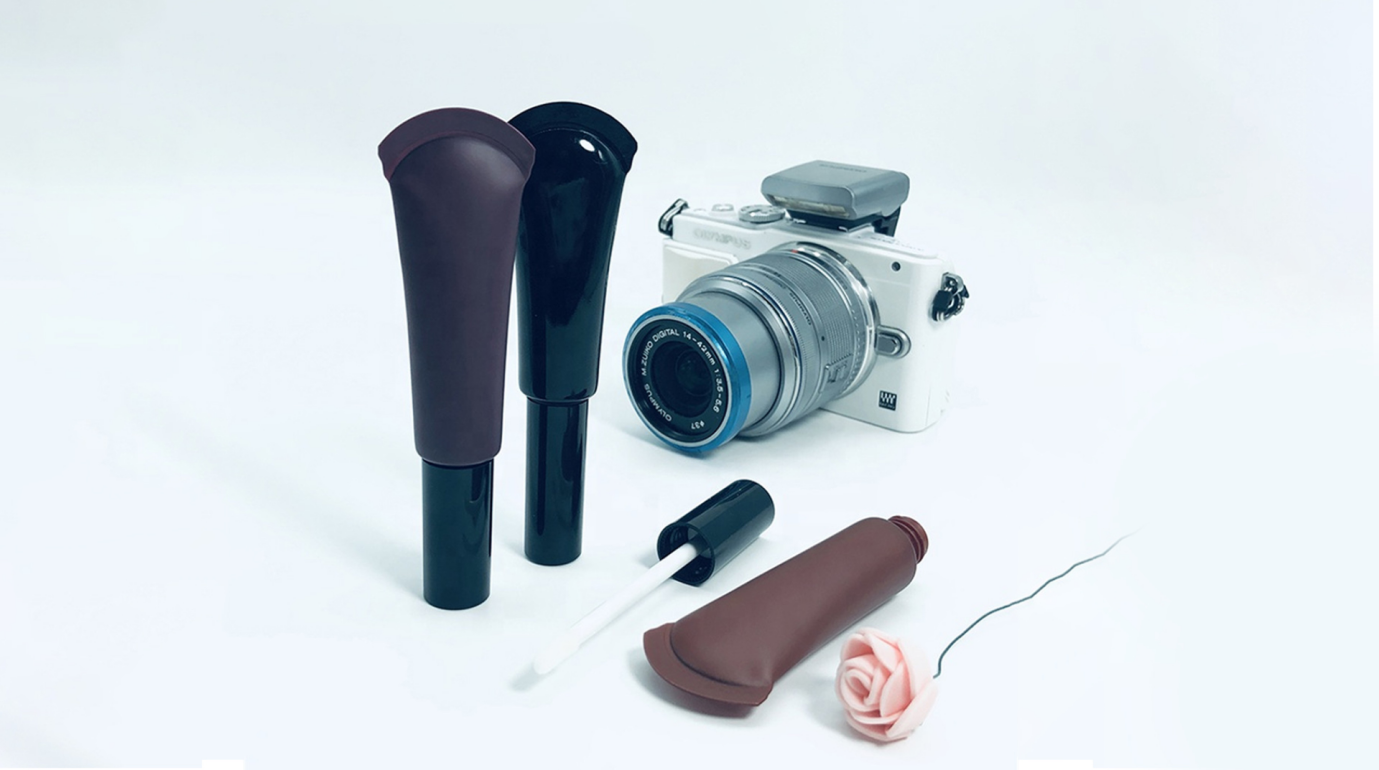 Overall, as global demands for lipsticks and other lip makeup products revive, it is imperative to find some premium custom lipstick tube manufacturers. So BeautySourcing reviews its existing resources and offers a shortlist of such manufacturers for your consideration.
Related Products