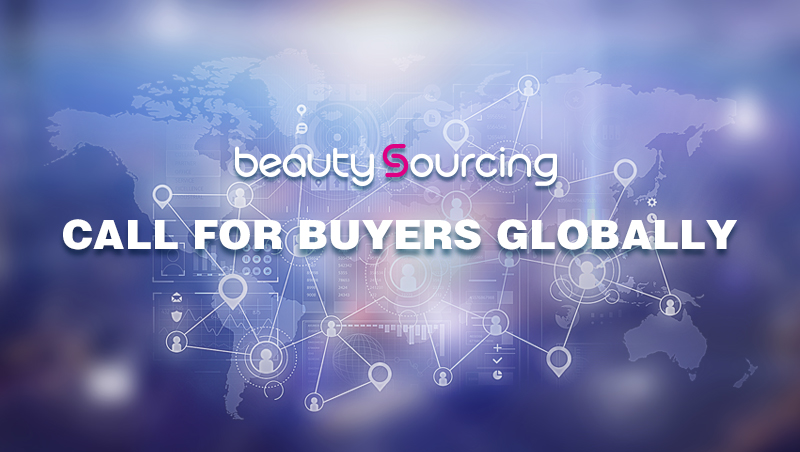 BeautySourcing is a platform connecting online digital information with real exhibition offline. It manages to integrate the resources of 100 professional beauty exhibition worldwide, covering the whole beauty supply chain, the products of which ranging from raw material, OEM/ODM/OBM, machinery to packaging solutions, beauty equipment and manicure and salon. Buyers can find the right suppliers by categories of products or professional exhibitions, and further communication through adopting the forms of connecting and making an appointment for meeting online, and talking face-to face offline to build the new 7/24/365 procurement pattern of beauty supply chain. So far more than 100,000 products have displayed and 5000 suppliers have registered on the platform.
Now BeautySourcing has launched global recruiting plan for VIP buyers, which ensures international buyers to find the qualified suppliers of cosmetics supply chain and maximize chances of cooperation.
Why become a hosted buyer?
▪ Hosted buyers are allowed to talk with top suppliers directly in China.
▪ The professional "one to one" customized plan aims to assist you in setting up a series of effective communication with your desirable suppliers to establish relationship.
Who are qualified?
▪ To become a hosted buyer, the true identity of buyers in the field of beauty supply chain needs to be verified.
▪ To assure VIP buyers of best experience in BeautySourcing, we will enforce every rule of the programme strictly to get top decision makers of enterprises or the industry involved.
To apply to be a hosted buyer, the principles below should be followed:
▪ Being in need of purchase of cosmetics supply chain recently or in the near future (especially in China and Asia-pacific region).
▪ Providing relevant certificates to prove that you have purchasing cooperation beyond your own country (procurement cases included).
▪ Possessing official certificates of enterprises or the industry to show that you are the top decision maker of procurement.
▪ Providing annual controllable procurement budget.
▪ To register as a buyer of BeautySourcing, and send effective inquiries to suppliers online.


Exclusive VIP services
▪ VIP user account of BeautySourcing, browsing more than 5000 suppliers and inquiring online.
▪ Free exclusive customer service for a year (including supplier referral).
▪ Trade safeguards provided by BeautySourcing(BeautySourcing coordinates the communication between two parties to facilitate cooperation).
▪ Gift packs prepared for VIP buyers attending beauty exhibition.