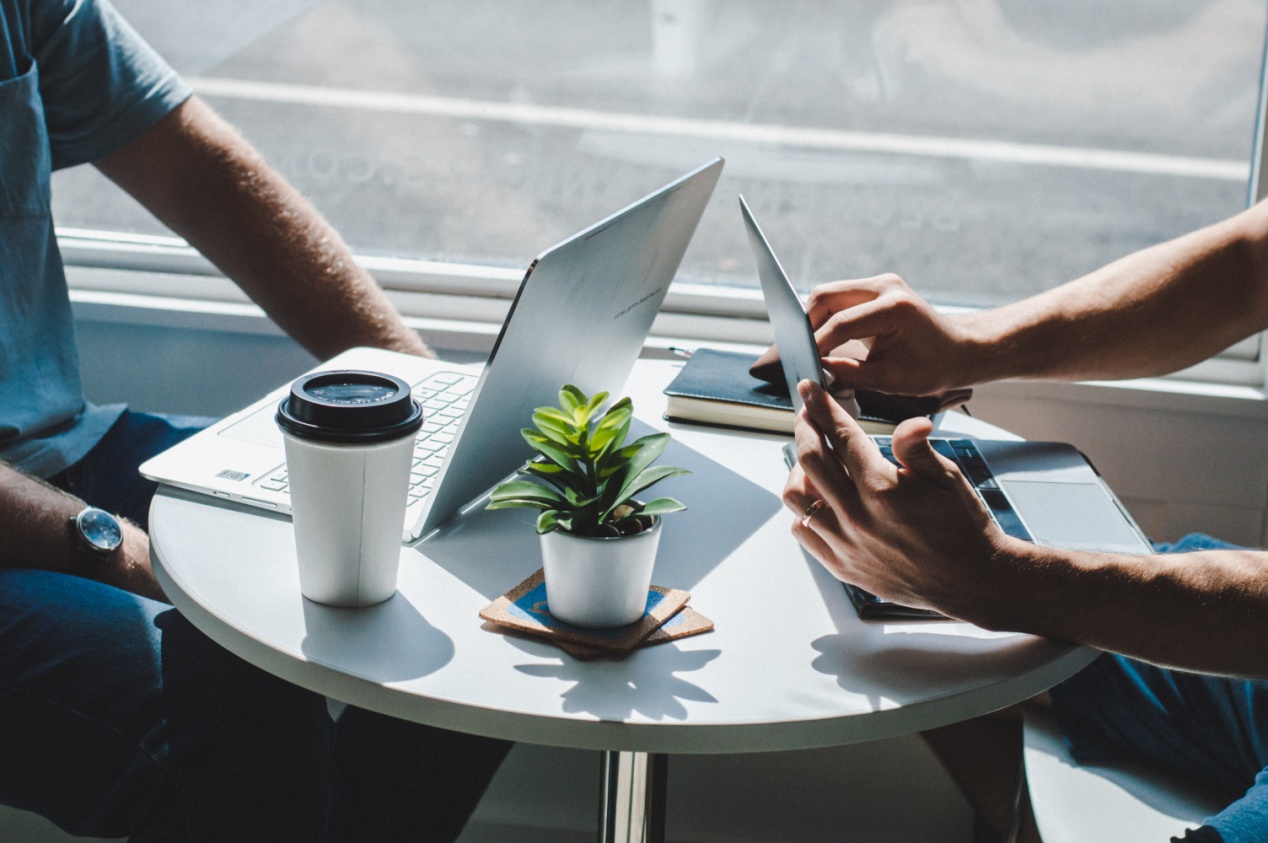 Driven by favorable policies and market demand, the global cosmetics industry has developed rapidly. China has become the world's second largest consumer of cosmetics. According to IIMedia Rearch, there are currently four major trends in the Chinese cosmetics industry:


With the advent of the ("He economy") era, men's cosmetics have become an emerging market
In the sales of men's cosmetics for the whole year of 2018, the year-on-year growth rate of makeup products sales ranked first among cosmetics, up to 89.0%. The number of makeup products used by men continues to increase, making this market tend to be refined, professional and high-end. Among them, men's eyebrow pencil growth rate reached 214.0%, men's special BB cream/CC cream reached 185.0%, and men's makeup became an emerging market.


The rise of social e-commerce will further drive the growth of cosmetics consumption
61% of consumers indicated that social media platforms have become an important frontier for their "planting grass" cosmetics, of which the probability of being "planting grass" after 95/00 is 76.6%. As an emerging industry, social e-commerce is in a period of rapid development, and the market growth rate remains at more than 50%. With the promotion of the development of the Internet economy, new publicity channels for online cosmetics are constantly emerging. Online celebrities such as "Beauty Makeover" and "Beauty Makeup Recommendations" record makeup tutorials through live broadcasts or atlases. The domestic market of cosmetics is gradually expanding, and China has become the world's second largest consumer market for cosmetics.


The development of cross-border e-commerce has become a growth driver for cosmetics consumption
In the survey of Haitao's purchase of commodity categories, toiletries and cosmetics accounted for 50.6% and 45.3% respectively, and were continuously welcomed by users. Cross-border e-commerce companies such as Xiaohongshu and Princess Pea provided power support for cosmetic consumption;
In 2018, NetEase Koala, Tmall International and Haidun Global dominated the cross-border e-commerce market with 27.1%, 24.0% and 13.2% market share respectively. Among them, nearly 50% of users spend more than 1,000 yuan per month on Haitao. Toiletries, cosmetics and nutrition and health care products have become the most popular products for Haitao users. Japanese, American and Korean cosmetics continue to be popular among users.


The high-end cosmetics market has good development prospects
With the improvement of consumption level, Chinese consumers' demand for cosmetic products, especially skin care products, has also become more sophisticated. Chinese consumers are no longer satisfied with the use of low-end and mid-range products for basic skin care, and the demand for high-end brands and products with better skin care effects has increased. Among them, foreign brands occupy an absolute advantage in China's high-end cosmetics market, and European and American makeup brands continue to attract consumers' attention.


White-collar workers are more willing to buy cosmetics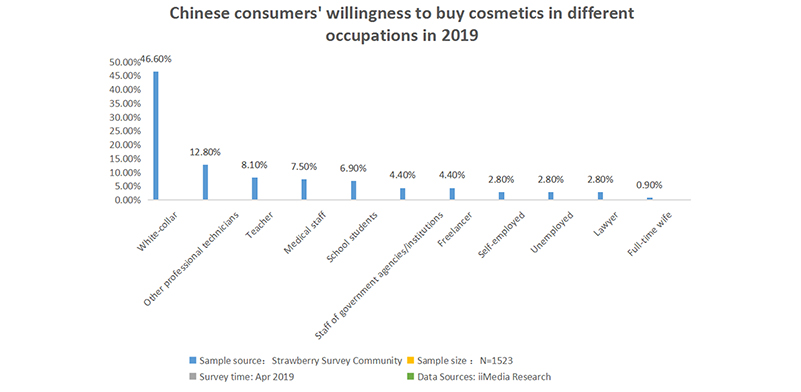 Overall, Chinese consumers have a higher willingness to buy cosmetics, but there are differences among consumers in different occupations, among which white-collar workers have the strongest willingness to buy cosmetics.


Consumers often buy cosmetics three to five times a year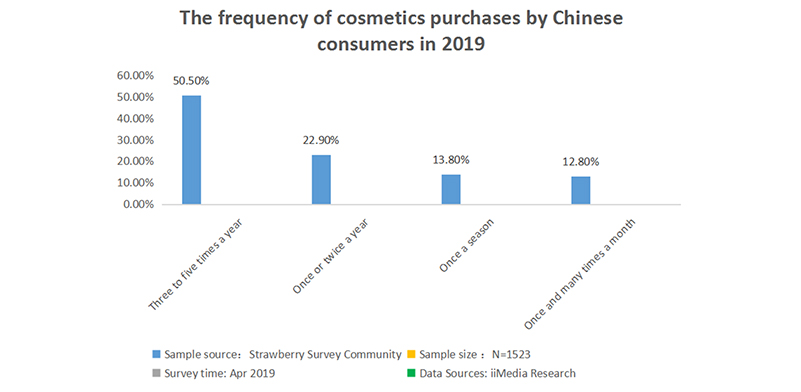 When consumers buy cosmetics, 47.4% of consumers will prefer integrated e-commerce platforms, 42.2% of consumers will choose cosmetics stores, and 39.7% of consumers will go directly to department store counter.
What consumers value most when buying cosmetics is word of mouth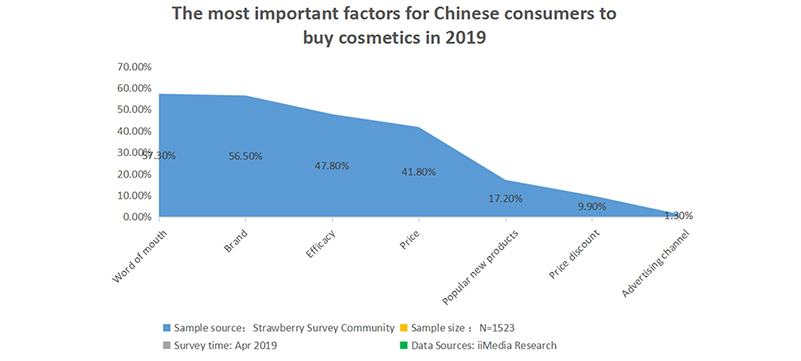 When consumers buy cosmetics, word-of-mouth has a greater impact on consumers' purchasing decisions, followed by the brand and efficacy of cosmetics.



The number of makeup products used by men continues to increase, making this market tend to be refined, professional and high-end.