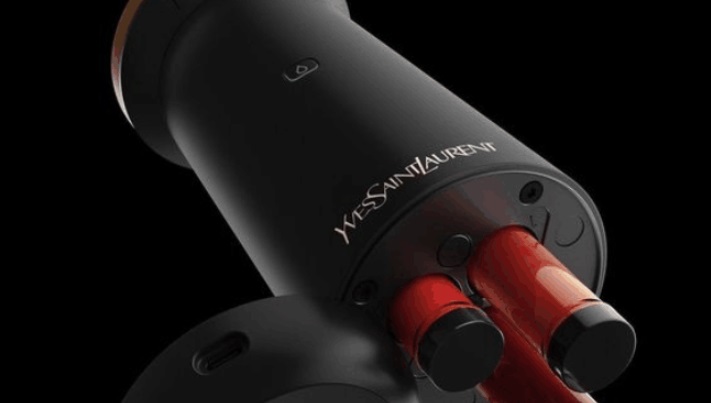 Can you imagine life like this? Standing in front of the mirror, it will automatically provide you recommendations on makeup, lipstick and wear for today; when you're back home, AI will remind you which kind of skin care products should be used to end a busy day?
In recent years, as beauty tech emerging in the industry, technology has accelerated the development of beauty industry, leading a major beauty trend. Following the join of personalized beauty technology, healthy and convenient at-home self-care as well as sustainable beauty, technology leads the times, meanwhile creates more possibilities for beauty.


Customized beauty has become a hot topic
CES (Consumer Electronics Show) is an annual trade show organized by the Consumer Technology Association (CTA). CES is currently the world's largest and most influential event typically hosting presentations of new products and technologies in the consumer electronics industry, where brings the latest technological concepts and gathers cutting-edge electronic technology products, enhancing its international reputation and influence.
With technology penetrating into beauty space, Consumer Technology Association (CTA)® Director of Market Research Lesley Rohrbaugh noted in a Vogue feature that CES® 2020 alone saw a more than 10% increase in the number of beauty-focused exhibitors.
There are many beauty product presentations in CES 2021, and obviously customized beauty has become one of its hot topics.
For the sixth consecutive year attending CES, L'Oréal has unveiled in 2021 Yves Saint Laurent Beauté Rouge Sur Mesure Powered by Perso, an at-home system that represents the ultimate in lip colour personalization. Using the Perso technology, consumers can create new lip shades within the corresponding app. They can, for instance, design a lipstick shade to match their outfit or opt for a colour that is trending on social media. The device allows the consumers to create thousands of shades of the YSL Beauty Velvet Cream Matte Finish at home.
Last August, Amorepacific launched the Lip Factory by Color Tailor machine at its Amore Seongsu flagship store in Seoul. Consumers can purchase a custom lipstick by first taking a quiz via a provided tablet, answering questions such as what facial feature they want to highlight, what texture they prefer and what lip products they use normally. The machine will then mix one of 2,000 custom shades on the spot for customers' free purchase. The company's Formularity device, meanwhile, allows consumers to mix toners at home.
In addition to beauty, skin care is also becoming personalized gradually. Perso by L'Oréal uses artificial intelligence to create a moisturizer, serum and under-eye cream that's personalized for every customer. Perso creates skincare formulas by taking into account your environment, skin type and personal preferences. It even adjusts the formula for whether it's night or day.


Beauty Tech's New Touch-Free World
Even while physical touch is on hiatus, creative solutions in the world of beauty tech have kept consumer touchpoints such as lipstick try-ons still available. Contactless solutions, such as the AR/VR virtual makeup from Perfect Corp, have helped keep safety a priority while meeting typical consumer needs. The sanitary and eco-friendly advantages of these solutions may mean that wider adoption of contactless beauty tech is here to stay post-contagion.
At the CES 2021 Technology Preview, Perfect Corp. revealed a sneak peek at its new artificial intelligence (AI) and augmented reality (AR) technologies, showcasing for the first time a series of the beauty technology innovations. Such as Facial Aging Simulation through AI GAN Technology. Cutting-edge AI Generative Adversarial Network technology is used to generate facial simulations for facial aging and anti-aging results. Contactless Virtual Try-On for Retai is another example. The touchless virtual try-on technology features gesture control, voice activation, face mask detection, and virtual arm swatch (for lipstick). Perfect Corp. founder and CEO, Alice Chang comments. "…we … develop solutions to provide safe, effective, convenient, and fun beauty shopping experiences — bridging the gap between our digital and physical worlds."
Samsung spinoff Lululab, meanwhile, unveiled an AI skin-care "assistant" mirror for stores, allowing users to receive product recommendations based on analysis of their skin. Lumini PM (Personalized Mirror) by Lululab Inc. is a Smart Mirror Hub that provides personalized service through a mobile application that analyzes skin data using AI and deep-learning technology. It functions as an at-home skin assistant by recommending cosmetics, home care devices and health care products. The mobile application delivers analyzed skin and lifestyle data while creating an interactive community among users with similar skin characteristics.


Technology Builds a New Relationship with Beauty
The increasing integration of technology and the beauty industry has changed consumers' way of using beauty products and self-care, as well as the effects that beauty products themselves can help consumers to achieve. Particularly as the world stays at home during the current health crisis, beauty tech can also be used for better self-care and health reasons.
AI skin diagnostic, the latest Cutting-Edge AI Skin Technologies by Perfect Corp. The technology detects a dozen of common skin health concerns, such as hydration, oiliness, redness, spot, wrinkle, texture, dark circles, eye-bag, droopy eye lids, firmness, visible pores and radiance. Perfect Corp.'s solutions are built on EDGE computing to deliver ultra-fast analysis in less than 2-seconds for a seamless user experience.
In addition to the detection of skin conditions, technology makes the collection of health data possible, allowing people to monitor their own health at home.
The French-designed IEVA Time.C Smartwatch collects personal statistics around health, well-being, and beauty, and then provides suggestions and strategies to combat the signs of aging and improve overall health. Simultaneously, it collects environmental data such as noise, pollution, temperature, and humidity to help combat climate change.
Beauty tech is not only helping us take hold of our personal health better, but also allowing us to focus our beauty routine from not only the surface but to within. With the pandemic impacting beauty industry, stay-home DIY wellness solutions are becoming more important than ever.
Hong Kong-based custom drink-maker startup Lify Wellness also touted beauty benefits, showing its digitally connected herbal drink brewer that offers beauty-focused ingredients such as collagen. Philips Sonicare Prestige 9900 by Philips has paired thorough cleansing with smart sensors and a performance-tracking app. Try to make AI work, getting feedback on your brushing skills and suggestions of different cleaning modes.


New experience of sustainable beauty development
Along with the gradual upgrade of personalized care for individuals, the use of beauty technology to serve environmental protection and sustainable development will also be a major trend in the future.
L'Oréal has also put technological innovation at the service of the environment. With its Water Saver, a technology developed with Swiss start-up Gjosa, the beauty giant wants to help consumers to reduce water consumption during hairwashing while enhancing the effectiveness of hair care. This would allow, among other things, to use only two litres of water per minute, compared to an average of eight litres per minute for a home shampoo at present. The "high-powered water-optimizing technology" was directly combined with specially designed L'OréalProfessionnel and Kérastase products that flow directly into the water stream.
Already available in a selection of salons in New York, L'Oréal Water Saver will arrive in some Parisian salons next February, before being deployed internationally between 2021 and 2022. Individuals won't be left out since L'Oréal has announced that an at-home shower device "will be launched at a later date".
Beauty companies continue developing new technologies to satisfy people's needs for beauty and health. The future trends of beauty technology will undoubtedly develop towards personalized makeup and health care as well as sustainable beauty technology and its concern to the environment. We can see that, in the near future, our lives will be further covered by beauty technology, and all the scenes described above may also be part of our daily beauty routine.