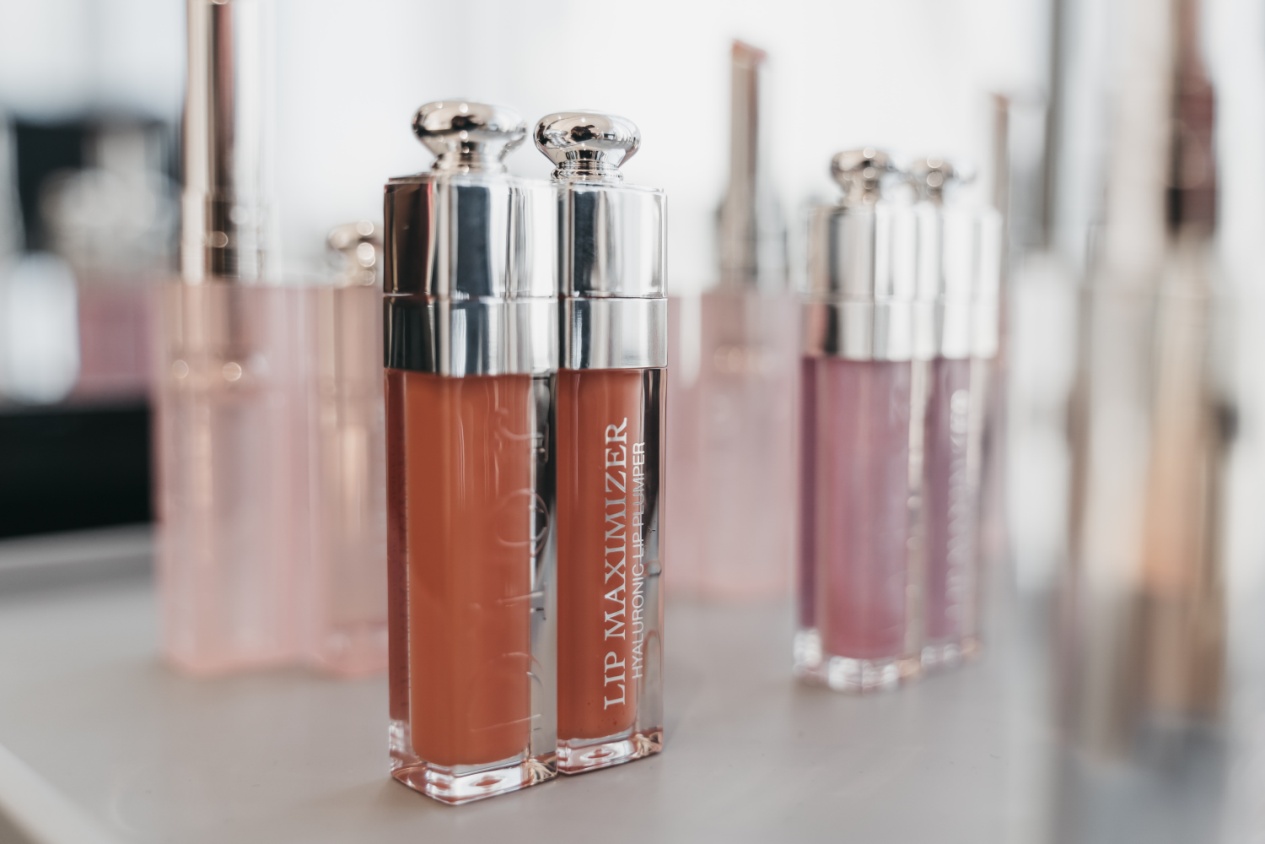 With the digitization of Cosmetics & Personal Care brand, the omnichannel marketing emerges as a key and hot point for business growth under the influence of the epidemic. Omnichannel marketing is an approach that provides customers with a completely seamless and integrated shopping experience from the first touchpoint to the last. That means that each channel works together to create a unified message, voice, and a brand for your company.
What channels are becoming increasingly important to cosmetics and personal care brands right now?
Omnichannel approach is going to stay. Amanda Pond, founder and CEO at MOD Consulting said it's going to be this continuous bridging the gap between offline and online and bringing the offline experience more online. Brands are really being pushed to provide a more authentic and personalized approach. We're seeing new functional features on their website, such as chat bots. Customer service is going to be elevated to the next level. E-commerce websites are going to be a lot more interactive. Whether through quizzes or other means, e-commerce brands are really going to rely on their social channels a lot more. Things like TikTok and having more regularly scheduled Instagram lives by their thoughts provide education to the consumer, whether it is the founder story, whatever topics may be, any way to be able to reach the consumer, to bring that in person experience that you do in retail online.
Education and reliance on influence will be huge. "When it comes to some of these new channels, like TikTok, SMS, Instagram, it does see those continuing to thrive, same thing with Amazon. All that beauty brands are going to heavily rely on live streams. It's just kind of a different and fun innovative ways to interact with brands." Amanda said.
The shift is that consumers are just really looking for as much information as they can get before making a purchasing decision. Due to the pandemic, people just have more time to read reviews and really look into the brands that they are thinking about purchasing, figuring out what brands are most authentic and speaking to them. It's much more about the brand ethos and the values and the mission and connecting on that level. They really are trying to connect with a brand on a deeper level. There still will be a reliance on retail, but even retailers are relying on their online platforms to be able to sell, and so it's more of that convenience.
Luxury retail is going to have to redefine itself and what that experience used to be, because a lot of consumers are getting the same experience online now, and it's personalized, just in a different way.
How to shape omnichannel marketing strategy at your brands?
Chuck Cantrell, VP of e-Commerce at Luxie Beauty shared his successful experience with the omnichannel marketing. Omnichannel has been one-to-one marketing. Chuck said: "It's really important for us to support our channel partners. We do things like micro marketing, specifically on behalf of retailers near the retail outlets to help sell through the product. We sell that helps us spread our word about beauty." Indeed, any direct-to-consumer brand really has to recognize that it's an ecosystem in that journey including retail. You really need to support that journey as well, and it really leads to your growth.
Luxie Beauty have over 100 brush types, which can be kind of daunting when seeing them. "We actually are focusing on quizzes in 2021 to actually help us…help our customer to get through that journey." Chuck said: "We are having our retail partners help us, determining how to formulate those quizzes like what questions to ask, what is the interaction when selling a brush to a consumer, how to do it, what's the best practice and how do we actually help consumers get through it quickly and efficiently?" Meanwhile, they are to expose those tools to their retail partners to use as well. It's for sure that all channels play a role and the more holistic we can be in our approach, the better we can all serve our customers.
How is AI playing a role in omnichannel marketing and how can it help with providing the same experience across all of the channels?
AI is definitely playing an important role in beauty business. Mehdi Samadi, founder and CEO of Intellipse, mentioned that the key point of using AI for marketers is to truly understand these channels. Email is less effective by at least 50% recently compared to 5 years ago. And that's the reason why marketers are seeking for new channels. SMS, for example, is a challenge that it has its own dynamic. It's much more expensive than email. However, someone actually replies you not to send any more messages. It's currently giving you more revenue. However, what affect it will bring to brand from the long-term perspective in terms of brand equity?
To that point, "at least we are seeing a lot of these channels are going to be more personalized with AI." Mehdi said. Data is going to play a big role in understanding the visitors. Brands introduce themselves and express that they know consumers' need when they visit the website, trying to build the leap of relationship. Doing that at this scale is going to be one of the areas that AI is going to play a big role, building platforms or tools that enable marketers to actually build these relationships with their customers.
With AI technology, we're see personalization really developing. How to use this behavioral customer data to understand your audience on an individual level?
Actually, what's interesting right now is they're mostly point solutions, and they're not platform solutions, which is a natural progression. And you'll see this more embedded in platforms as they dissolve, like Shopify as they get bigger and better. "Actually we have made our email campaigns 200% more profitable by using vendor that uses AI to help us decide how we message, to whom it went, and even down to best time of day by individuals, which gets us closer to the one-to-one, which makes a huge difference in email." Chuck said. Getting a right message to the right person at the right time is the relationship. Those types of tools have been really key to our success over the course of the last year, said Chuck
Saying the right thing at the right time is the point. Chuck said: "I think AI in text messaging can be transformative, and it's a great venue to have a one-to-one dialogue with the customer, and we use it to respond for the customer support perspective."They switched their review platform to allow them taking it personally if getting a bad review. They want to provide the personalized experience that goes along with providing the best possible product. "Those reviews are not only used to help customers understand our product, but also used for us to help understanding our customers, and what they expect from us." Chuck said: "How to deliver that matter better? AI more embedded in that transaction and that communication would really help us to better respond more quickly with the right response. It can not necessarily response, but gives us the opportunity to understand the dialogue and the respond to that dialogue appropriately in an automated form, which will really transform our business."
The interesting thing is that platform consolidation over last 3 years has been pretty significant. But that's just a consolidation of large platforms. What we'll see more is those platforms absorbing more of these technologies and embedding them deeper. Consumes will be of interactivity and understanding, so that it can really help brands get through the forest of all these retail experiences and all these products are available to get what brands need quickly and efficiently. Providing that data to people you trust helps to make it enrich our lives significantly, and AI can play a really significant role in that.
We're seeing all of these social platforms rolling out commerce. Will Instagram be the next shopping platform? Will brands have the same kind of access to customer data?
Currently, privacy laws inhibit that quite a bit. For example, if you do Facebook commerce, they don't transfer the email address to you. You don't get that data and that's going to be a problem as we work through data security and privacy issues. Facebook can have a viable product as well, but they are part of the mix in creating this omnichannel experience where Facebook is another channel. "They're not the commerce engine,they are a channel." Chuck said.
Brands want to participate in that integration platforms and those channels those need to be seamless to make that consumer experience holistic. Chuck said: "What we'll see is innovation in all realms. The conversational commerce, essentially commerce through chat…won't replace platform. It's a part of the platform and should be integrated."
During the pandemic, the concept of new retail emerges. What does a role of personalization and individualization play in this new retail era?
It's personalization and individualization not only just interested in AI and making in your marketing aspect of things, but also in being able to reach the consumer in different way digitally, having those virtual sessions & webinars to get education, having founders speak directly to the consumer through IGTV, or influencers really speaking to consumers. Brands are now really paying attention to what consumers are saying on their various social platforms, and then utilizing that to be able to create a personalized experience in the sense of creating content and creating different virtual experiences, whether that's through TikTok, email, Instagram live or webinar, really listening to the consumer, asking them what they're looking for, or looking into what they want, and then utilizing that got to be able to create the different messaging and contents and themes for their marketing and going forward.
With AI, it really helps in terms of marketing to be able to put that more personal and individualized things. But there's going to be a continuous struggle or battle, like when is that too much and when is not crossing the line as well as the ethical standards behind AI are going to continue to be a problem conversation going forward. Amanda said: "As marketers AI is extremely valuable at pretty much creates a winning strategy for you, especially if it really internalizing all that of data and begin into it on a regular basis, you really can't fail."
Despite of this, what cost consumers need to pay and where that crosses the line in terms of their privacy, although you're going to be continuous to be extremely targeted. Even in that arena, it's going to be personalized and individualized to the next level going forward. "These are a few of the different ways where the personalization and individualization aspect of things are really being elevated during this time. It's not going to stop," Amanda said: "I think that will only continue."