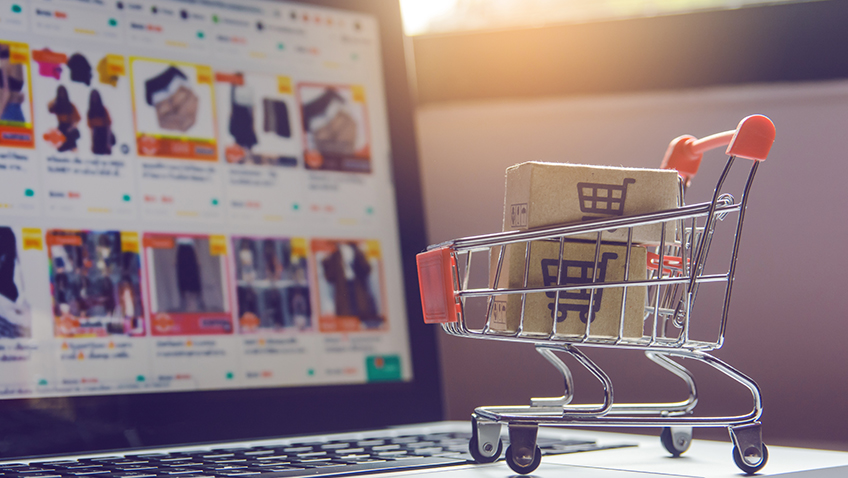 When it comes to selling beauty products online, there are a few things you need to know to be successful.
In this ultimate guide, we will teach you everything you need to know about selling beauty products online, from setting up your shop to marketing your products. We'll also give you tips on finding the best suppliers and creating an effective pricing strategy.
So whether you're just starting or you've been selling beauty products online for a while, this guide has something for you!
The Benefits Of Selling Beauty Products Online
There are many benefits to selling makeup products online:
Sell from anywhere in the world: You're not limited as you would be if selling in brick-and-mortar stores. With an online store, you can reach customers all over the world.
Control over your inventory: When you sell online, you can order products as needed without worrying about excess inventory.
Set your hours: You're in charge of your online store, so you can set your hours and take time off when needed.
Build your brand: When you sell from your own website, you have the opportunity to build a unique brand identity for your business. In addition, you can take advantage of them many ways you can promote your business online, for example, social media.
The cosmetics industry is growing rapidly, and there's no better time to start selling cosmetics. With the right knowledge and strategies, you can be successful in this rapidly growing cosmetic industry.

How to Start Selling Beauty Products Online?
There are a few steps you should follow when starting to sell beauty products online:
Find the right suppliers: The first step is to find reliable and reputable suppliers for your products. You can find suppliers through online directories or by contacting manufacturers directly. Once you've found a few potential suppliers, request quotes and compare prices.
Create an eCommerce website: The next step is to create an eCommerce website for your business. You'll need to choose a platform, select a domain name, and design your website. Once your website is created, you can start adding products and creating content.
Launch Your Website: Now that your website is created, it's time to launch it. Be sure to promote your website through social media and other online channels. You can also run ads and offer discounts to attract customers.
Pricing Your Beauty Products: Once you've found the right suppliers and created your eCommerce website, it's time to start pricing your products. You should consider a few things when pricing your products, such as shipping costs, taxes, and competitor prices. You'll also need to create a pricing strategy that meets your business goals.
Marketing your products: The final step is to market your products and drive traffic to your website. There are many ways to market your products, such as through social media, blogging, and email marketing.
Track your progress: It's essential to track your progress and sales to see what's working and what isn't. This will help you adjust your strategies and continue growing your business.
These are just a few tips to get you started on selling beauty products online.

How do you find the right supplier for your business needs?
When looking for suppliers, you should consider these things:
The supplier's minimum order requirements
The quality of the products
The supplier's production capacity
The supplier's shipping times and costs
Once you have considered all of these factors, you can start looking for suppliers. There are many ways to find potential suppliers, such as social events, trade shows, online directories, and sourcing websites like Glambot.
Some of the most popular beauty products to sell online
There is a wide range of beauty products that you can sell online, from makeup to skincare to haircare products.
Some of the most popular types of beauty products include:
Foundations
Concealers
Powders
Blushes
Eyeshadows
Lipsticks
Mascaras
These are just a few of the most popular categories of beauty products that you can sell online. Of course, you can sell many other types of products, such as hair care, skincare, and nail products. The sky is the limit when looking at selling beauty products online.
Conclusion
So, what have we learned? First and foremost, you need to find the right supplier.
BeautySourcing is second-to-none when it comes to your search for the perfect supplier who can provide quality products and excellent customer service.
Take some time to browse our directory and contact the suppliers who interest you. We'll be happy to answer any of your questions and help you get started.
Thanks for reading!