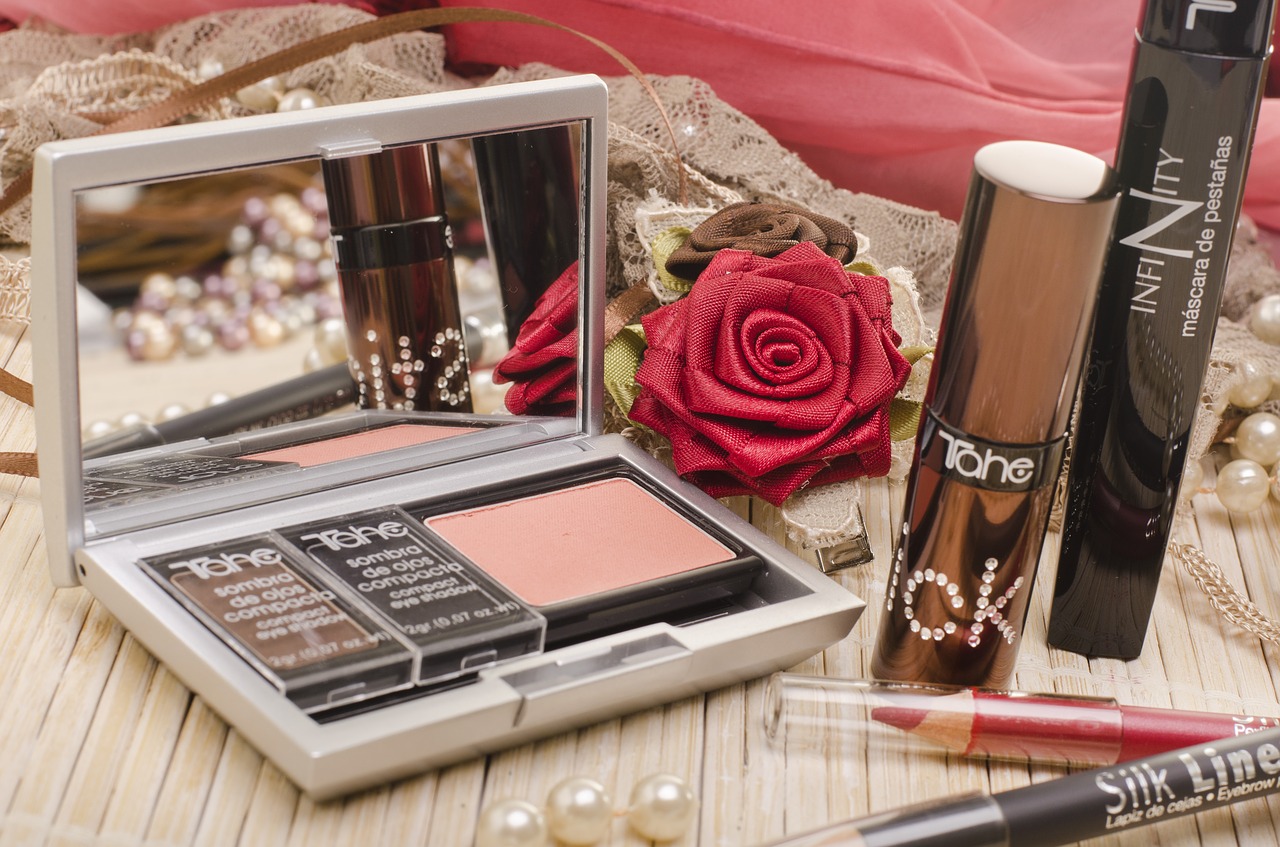 Thinking about launching a new beauty brand? If so, now is an excellent time to do so.
The global beauty industry is currently worth $532 billion. And by 2024, the industry is expected to increase to $863 billion. The world leader in cosmetics is presently the U.S., with a 20% share of the market, followed by China (13%) and Japan (8%).
So if you're planning to bring your beauty business to other countries, then you can widen your revenue potential exponentially.
But what about the pandemic — isn't that hindering the success of new business brands? Not at all.
Let's take a look at why.

Why Now is a Great Time to Launch a Beauty Brand
Ever wonder why non-essentials like makeup still continue to thrive amid economic downturns? Well, it may have something to do with the "Lipstick Effect" theorized in the book "The Over-Spent American'' written by Professor Juliet Shor.
This is a hypothesis that says that consumers tend to indulge in luxuries to help boost their mood even during tight financial conditions.
So American women who splurge $313 per month on their appearance will do so for as long as they can.
But other than the profit factor, we can look at several other beauty brands that successfully launched in 2020.
The question now is:
Can you do the same?
We say yes — here's how.

Go Legit by Registering Your Beauty Business
The first step to starting a beauty brand is to legally form it. You have the option of choosing between a sole proprietorship (where it's just you), a partnership, incorporation, or limited liability company (LLC).
If you're not sure which is right for you, then it's advised to speak with a legal advisor specializing in business law.
Do note that many start as a sole proprietor and then later file as an LLC as their business grows.

Build Your Brand (Product and Personality)
So what is it about your beauty business that'll positively impact the industry? And how will you differentiate from your competitors?
The goal here is to identify how your brand will be perceived by consumers. For example, some beauty businesses take an eco-friendly approach and choose to market to customers with similar values.
Others may boast having a quality product at an affordable price, targeting folks who may shop at Target and Walmart stores. At this point, you also want to determine things like:
● Your beauty business name
● Your business logo
● The values you want to instill in your beauty business and how it relates to your product
● How you'll communicate to your audience (i.e., using imagery, language, attitude, etc.)
● Why you started your product line (your mission statement)
● Your packaging and distribution
● Discover your pricing point (luxury vs. affordable)

You'll need to identify what type of beauty products to focus on. There are 10 major types of cosmetic products you can choose from:
● Creams (semi-liquid mixed with oils for hair, skin, makeup)
● Lotions (whole-body water-based cream)
● Suspensions (solid particles mixed in liquid, such as zinc in suncare products)
● Solutions (shampoos, cleansers, mascaras)
● Powders (baby powder, makeup, foot powder)
● Ointments (greasy or pastey mixed with oil to help dry or damaged skin)
● Aerosols (deodorants, sprays)
● Sticks (lipstick, lip balm, underarm deodorants)
● Gels (hair styling gels, body wash, toothpaste)
● Tablets and capsules (powder mixed and pressed, such as eyeshadow, blush, facial powder)

Know Your Target Customers
Who do you plan to target your beauty products to? If all you have in mind are women, then it's time to niche down. Trying to market to the masses is a big mistake because it places you up against every similar beauty business as yours.
Plus, it's impossible to cater to every type of woman in your marketing, messaging, and product production. For instance, creating a makeup line that caters to women of color will make it easier to target your customer base. And it separates you from brands that don't offer a variety of products to this group of women.
Knowing your customers will also help you decide the best price points and distribution to cater to them.

Identify How Your Beauty Business Stands Apart

Now, it's time to delve into some research to see who you're up against. The type of product(s) you sell will determine this. For instance, if you're starting a makeup line, then you have to compete with major brands like L'Oreal, as well as the smaller brands, such as KISS.
But don't worry too much about getting a share of the pie — there's enough to go around. The key is finding your place in the market.
To do this, you'll need to see what you can bring to the industry that other beauty brands don't. For example, does your product use unique ingredients (maybe, healthier)? Or do you donate a percentage of your proceeds to a cause your audience can relate to?
See if there's a way your product can simplify or improve your customers' lives.

Don't Forget to Trademark Your Beauty Business
Registering your business and getting a trademark is critical for two reasons:
1. It helps your beauty brand stand out to customers
2. It safeguards your beauty business from being exploited by counterfeiters
Your trademark consists of your logo, slogan, packaging, smells, and product/business name.

Market Your Beauty Business Endlessly
The better your marketing strategy, the easier it'll be to spread the word about your beauty brand. In business, timing is everything, especially when it comes to your launch day.
So you want to begin your marketing months before your launch.
Thanks to the internet, you no longer need a large budget to reach your target customers. For instance, you can use channels like Instagram, Facebook, and YouTube to build your brand and audience.
You can even use your followers to perfect your products by asking them their opinion about colors, formats, smells, and ingredients. This way, you know you're creating products your customers will want to buy.
It also wouldn't hurt to get influencers involved to help build awareness of your social profiles and channels.
As for your content, you want to focus on creating things like:
● Promotional videos to showcase your products (and how to use them)
● Contests and giveaways to engage your audience and hand out free samples for feedback (and social proof)
● Makeover events or a photoshoot with followers to build intrigue and views

When you're thinking about your marketing message, be sure to keep in mind:
● Your promise — how you'll help customers solve a problem
● Personality — are you edgy, disruptive, classic, chic?
● Positioning — what sets you apart from the others?

Once you have an idea of the tactics you'll use, it's time to build your launch strategy. Your time table should look something like this:
● 3 to 6 months before launch: Make final changes to your product, create your product landing pages, find influencers to partner with, plan events (giveaways, live demos, etc.)
● A month before launch: Create teaser campaigns that offer a first look into your products (influencer unboxing videos)
● Launch day: Publish your unveiling videos and special offers to new customers (maybe a limited number to create FOMO)

Source Your Beauty Products from Reputable Suppliers

You won't get far with your beauty business if you don't have reliable suppliers to provide your product. Now, there are different relationships you can establish in this case.
For instance, are you looking for someone to formulate and create your products for you? Or do you just need access to ingredients to make the products yourself?
In this case, you'll need to choose between:
● ODM (original design manufacturing): Offers design, product concept, and engineering the final product using your label.
● OEM (original equipment manufacturing): you provide the design, product specs, and other details for the manufacturer to produce.

But where do you find OEM/ODM, ingredients, and packaging solutions? You can either attempt to find them on your own using the web and referrals. Or you can gain access to thousands of suppliers via a simple-to-use beauty sourcing platform.
With BeautySourcing.com, you can find a complete selection of buyers and suppliers — no matter where you live in the world. This means you have an excellent opportunity to find the perfect partnership at a price that suits your budget.
Want to learn more about how BeautySourcing can help establish and grow your beauty business? Then register with us today!