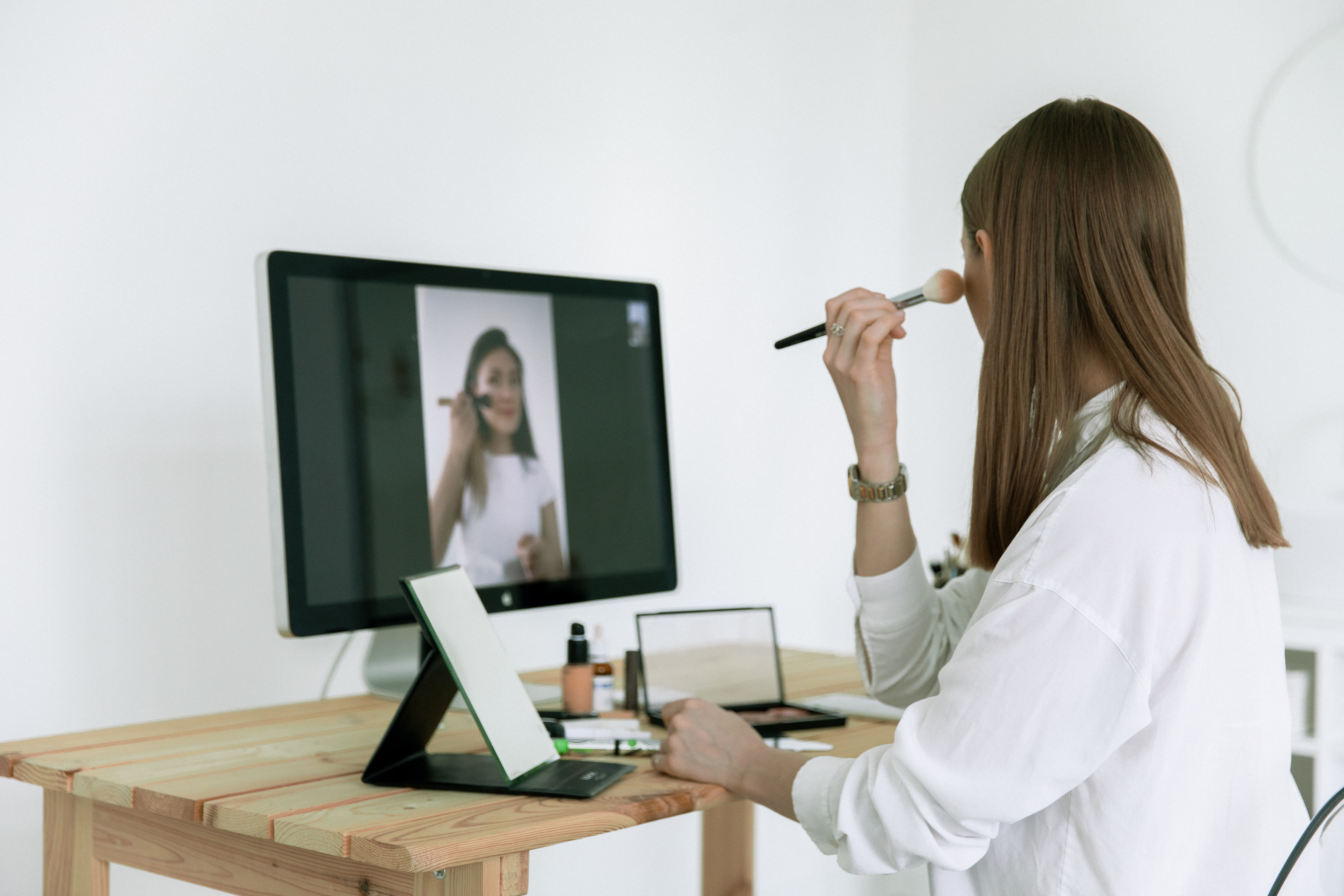 The beauty industry has drastically changed from the swinging sixties to the dawn of the 2020s, and seems to be changing even more rapidly with each new year. One of the biggest contributors to this is the rise of Beauty Tech. Innovations are constantly being developed that not only enhance results but also improve the consumer experience and contribute to the lucrativeness of the beauty industry.
We're sure 2020 will bring us new Beauty Technology that we can't even imagine yet. However, for now, let's look at some of the hottest Beauty Tech trends that are sure to keep influencing the industry right through the year.
1. Beauty Voice Assistants
Voice assistants are changing the world, and one of the developments is in beauty voice assistants. These powerful AIs act like a beauty BFF, supporting users in finding the right makeup or skincare product, and even giving directions on how to contour like a pro. Having machine learned millions of different tips and queries, they're as knowledgeable about beauty as the counter assistants at any major department store.
This trend is allowing the beauty and skincare brands to extend the amount of time that they spend with consumers, and even become part of their everyday life.
2. AI Personalization
Finding creams and serums that suit our exact skin types is often never-ending. So how can we all find the perfect products in limited skincare lines?
That's where AI personalization comes in. A skin scanner measures your skin's needs then puts you in control of choosing your preferred texture and hydration level. It then creates a formula completely unique to you.
3. Big Data in the Beauty Industry
By focusing on obtaining big data, beauty brands are able to improve the way they connect with their consumers. In the bigger picture, big data can even be a game-changer in the industry which leads to products suited to so far unmet needs. Having more insights about the customer as a whole, brands are able to create the products consumers really need and want to buy in the future.
4. Smart Skincare Tools
How to know exactly how your skin's holding up? That's the philosophy behind a new generation of skin analyzers. These products scan your skin to give you details like your skin age, main concerns, hydration level, and pigmentation. They're commonly used as part of in-store experiences.
5. At-Home Anti-Aging Tools
Visible anti-aging results were once only achieved in the aesthetic clinic. However, Beauty Tech innovations have made them easier than ever to achieve in the comfort of your home. The hand-held intensely focused ultrasound device can be easily used at home to reduce wrinkles, increase collagen, and lift the skin.
Another huge trend is LED Light Therapy masks which can be used at home to boost the skin's collagen and elasticity levels.
6. Biotech Beauty
Biotechnology is another great beauty meets science trend. The new generation's high demand for sustainability does not allow leniency regarding effectiveness which is a big part of why beauty brands, amongst several other industries, have become eager to collaborate with biotech companies. Brands have been utilizing biotech in order to involve foolproof research into making their products fulfill consumer standards by reducing the effect that sourcing certain raw materials can have on the environment. Apart from sustainability as well as enhancing product value, biotech can be a truly cost-effective way of producing high-quality formulas making it easier to sell better products for less money.
7. Advanced Cleansing Tools
Cleansing brushes are renowned for being one of the most effective ways to remove all grime and dirt at the end of the day. Not only does this tech use sonic pulsations to give the perfect scrub, but many also have extra-smart functionality built in, too.
8. Try-On Apps
Beauty try-on apps bring together all the convenience of online shopping with the product knowledge of an in-store consultant. At the same time, in-store shopping isn't always easy either. It's for these reasons that try-on apps have become so successful. The consumer can easily check which color of eyebrow pencil, lipstick, or even foundation to buy, just by holding their phone camera in front of their face and letting AR technology show them how it looks.
9. Makeup Printer
Just like a magic wand from your skin, makeup printers work their magic only on the spots that need it. To avoid clogging up the pores, it detects the part of the skin which has an uneven complexion and only applies makeup there. Rather than heavy-handed foundation applied all over the face, users achieve a natural, more airbrushed finish.
10. E-Makeup
In 2019, beauty trends don't just exist in the living realm, but also virtually. E-makeup filters have taken Snapchat, Instagram, and numerous beauty filter apps by storm. With these apps, just take a selfie, click a button and automatically apply the makeup of your choosing.
It's become a popular way for people to enhance their looks and show their best selves to the world, even when they didn't have time to do their own makeup. It also helps consumers connect with the brands they love in a more fun and interactive way.
11. Wearable Skincare Technology
Wearable technology is a rage in the fashion and fitness industry. When it comes to anti-ageing, protecting skin from the damaging rays of the sun is pretty much priority number one. Wearable products keep tabs on your UV radiation exposure and knowing exactly when to slap on the sunscreen could make all the difference to your complexion later on in life.
12. Tailored 3D mask
Tailored 3D Mask uses a smartphone app to instantly measure users' facial dimensions and print a custom-fit hydrogel mask with personalized "hydrogel" ceramides and hyaluronic acid in the exact right places for optimal absorption, catering to individual facial features and skin conditions.
It's clear that the Beauty Tech trends of 2020 put the people first. Companies are going to more effort to understand consumers and offer them exactly what they need. These beauty trends are going to make that elusive quest for beauty more accessible. We're excited to see what else this year has in store, and which innovations move from imagination to reality over the next decade.
For more detailed cases, check the article written by NX | NIVEA Accelerator on the topic of 10 Beauty Tech Trends to Watch in 2020: https://nivea-accelerator.medium.com/10-beauty-tech-trends-to-watch-in-2020-d5831be2d3f3