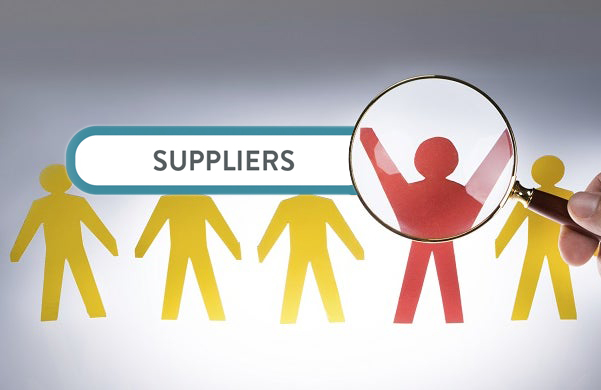 As China is moving toward high-end manufacturing from low-end manufacturing, a growing number of Chinese cosmetic manufacturers have pursued a global presence over the past decade and more. They attend various international beauty trade shows and sell products made in China to the rest of the world through e-commerce platforms. According to the data statistics of Chinese companies participating in overseas beauty trade shows during 2012-2019, top exports in recent years come from packaging, nail, eyelash, hairpiece, beauty device, skincare and permanent makeup sectors. And these sectors see a growing trend.
However, the outbreak disrupts the global beauty supply chain. Due to epidemic prevention and control policies launched by countries, factories across the globe suffer from a shortage of stable workers. This, together with other issues like soaring freights, sounds an alarm for supply chain sustainability. In the circumstances, more and more global buyers shift toward "Made in China" because China is the first to keep the pandemic under control and resume work and production.
When it comes to sourcing from China in the post-pandemic era, finding qualified beauty suppliers plays a vital role. Now here comes three tips to get you started.
Tip 1: spend time getting a shortlist of supplier candidates
There are various channels for you to seek suppliers in China. In addition to some search engines like Google, Bing or Yahoo and some social media like LinkedIn and Facebook, you can also resort to some online sourcing platforms, such as Alibaba, Global Sources and Made in China. But you have to spend time selecting suitable suppliers as many of them are small-scale middlemen (such as small-scale retailers and agents) and you may not get competitive prices. One big advantage is that some platforms like Alibaba rate their suppliers. This will accelerate the shortlisting process.
Among these online platforms, BeautySourcing connects full-service premium manufacturers in the Chinese beauty industry to global buyers. Through user-friendly product searches, you will find their innovative solutions and interact with them. Dealing directly with manufacturers means you may get quality products and services at the best prices. Moreover, BeautySourcing also gives its suppliers a "premium supplier" rating, which indicates that these suppliers are real manufacturers after being checked, and for all the products listed online, you can also check onsite in the upcoming beauty events.
In this way, you will spend much less time selecting premium suppliers. You can also check the sample quality of these suppliers at offline beauty events and know about their production capacity. Above all, you can bargain with them on the spot after all prices offered online or by an agent are usually 20-30 % higher than your counteroffer prices on trade shows.
Tip 2: verify suppliers
Once a shortlist of suppliers are built, you may need to verify their credentials. Because you must ensure that your suppliers are who they claim to be. You can do this by reviewing some information available online, including but not limited to:
Business license
Ownership structure
Background information
Production and R&D capacity and credentials
Through the above verification, you must make clear whether your suppliers are manufacturers or not. There are no one-size-fits-all suppliers. But in many cases, a manufacturer can offer more benefits than a middleman, such as lower costs, greater flexibility and better control. Also, it is important to ask how they pack their products. For example, how many pieces of products are packed in a box, how many boxes are in a container; how they do Transportation Simulation Test. Many factories are familiar with these issues as they are responsible for manufacturing and shipments. But middlemen may not be able to answer these questions. In addition, you must find out their technical expertise and production capability based on the above checklist so that you can tell whether they have the ability to deliver what they promise.
Verification must be an ongoing process throughout the whole cooperation process. In particular, the current COVID-19 pandemic disrupts the global beauty supply chain to a certain extent, which amplifies the need for continuous supplier verification.
Tip 3: ask for a sample order


Asking for cheap sample order is an essential step before you determine a new long-term supplier. Obviously, you want to see and feel the products before you partner with a new supplier. Placing a sample order is a way to test whether the supplier is truly up to future tasks.
Ordering samples provide you with an exciting opportunity to check the overall product quality (including design and functionality), costs, shipping connections, lead times and delivery efficiency before a larger, more expensive order. Meanwhile, you can take this opportunity to check your suppliers in real life and minimize the supply-side risks, such as IP risks and payment risks. If their products, services or logistics can't meet your expectations, you just need to stay away from them.
Overall, it is definitely not that easy to find qualified manufacturers from numerous Chinese suppliers in the beauty industry. However, these three tips may be a good starting point for you to source from China. It's worth noting that
BeautySourcing
will help you a lot. The platform is good at applying tactical local sourcing strategies and has partnered with many China-based factories and industry alliances. It manages Chinese beauty suppliers well by implementing strict qualification examinations and rating systems. With abundant high-quality resources at command, BeautySourcing will make sourcing from premium Chinese suppliers much easier.