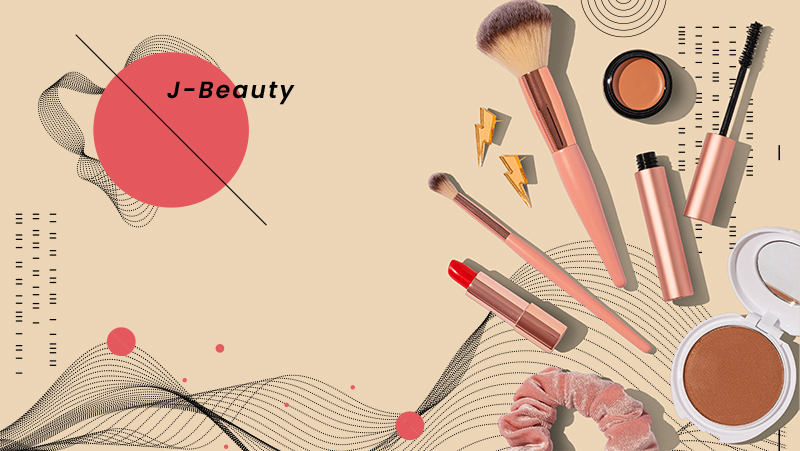 J-Beauty, or Japanese Beauty, has been one of the biggest beauty trendsetters worldwide. Many consumers in the world are obsessed with J-Beauty for its sophisticated processing technology, time-tested ingredients, innovative and diverse formula, meticulous packaging design and selection, etc. For this reason, J-Beauty follows strict standards to select suppliers. Those selected by J-Beauty must be industry leaders in terms of production, design, process and day of delivery. However, it may be time-consuming and energy-sapping work to select such suppliers in person.
BeautySourcing,
as a beauty supply chain facilitator, has selected some suppliers who have patterned with J-Beauty brands for a long time and introduced some new arrivals.
Guangzhou Mingdun Packing Products Co., Ltd.
Mingdun Packing, established in 2007, is specialized in designing and manufacturing a variety of trendy and functional plastic containers for the cosmetic, toiletry, soap & cleaning, medicinal, and food sectors. These include various PETG, PET, HDPE bottles, jars and other containers with PP, ABS, MS cap and covers. Through 14 years of development, Mingdun Packing has built a strong production capacity—with factory area of more than 17,000 square meters and the most advanced facilities. Besides, innovation has been embedded into its DNA. It has dozens of appearance patents. Mingdun Packing has expanded its global reach through advanced production methods and equipment as well as strict quality control. In 2012, it set an office in the U.S. so as to deliver better services to customers in North America. Now, its products are sold to East Asia, Europe, North America, Middle East, including the U.S., Japan, South Korea, New Zealand, India, Thailand, etc.


Location: Second Industry Zone, Tuanjie Village, Huadu District, Guangzhou, Guangdong, China
URL:
https://www.beautysourcing.com/supplier/GUANGZHOU-MINGDUN-PACKING-PRO-331872.html
Recently, Mingdun Packing has introduced many new arrivals, such as, heavy wall bottles, PETG packaging series, high transparent lotion pump bottles, etc. The following bottle, made from PETG material, is featured by the heavy wall, strong touch and high clarity. It looks like glass bottle but much lighter. It is durable and has excellent physical and chemical resistance. Thus, it is suitable for nearly all cosmetic formulas. The heavy wall style makes the container look striking and quite luxurious. By the way, this is an eco-friendly container because PETG is fully recyclable without any bisphenol-A (BPA) or phthalates elements. If you want to learn more, you can click the link.

Guangzhou Bluesky Chemical Technology Co., Ltd.
Bluesky was born in 2010. It is dedicated to designing, manufacturing and distributing nail products, including LED/ UV nail gel, UV/led nail gel polish and LED /UV lamp. By offering over 1000 colors of gel polish, it can satisfy people's most demanding needs for color. Bluesky does everything it could to be a better version of itself in terms of formula innovation, quality control and product safety. Through 11 years of effort, it has been recognized as an industry leader worldwide. Now, its products are sold to more than 50 countries and regions in the world, including Eastern Europe, Western Europe, North America, Southern Europe, Southeast Asia, Africa, Eastern Asia, Northern Europe, South America, Oceania, Mid East, Central America, and South Asia.


Location: Unit 1601-1626, Greenland Yunduhui Building 2, 129 Huangyuan Road, Baiyun District, Guangzhou, Guangdong, China.
Bluesky has been certified by international organizations. Its products can meet the demands of nearly every nail lover in the world. The following classic series of gel polish will make its debut in 2022 Cosme Tokyo & Tech. The series offer 130 color options. They are easy to apply and soak off and can last for more than 3 weeks. Moreover, they are shining all the time. Importantly, they are safe as they do not contain any toxic substance. For more products and detailed information, please visit the above link.

Shenzhen Jialianyin, established in 2009, is specialized in developing and manufacturing makeup tools. In particular, it excels in manufacturing makeup sponges in different colors, sizes and shapes. With over 10 years of research and development, it has been certified with BSCI, SGS, ISO9001. Its products have also passed some skin stimulate test, such as, REACH -SVHC skin stimulate test and SDS reports. So far, Jialianyin has built a global sales network across Europe, Africa, North America, the Middle East, Asia, and Latin America. Shenzhen Jialianyin's core customers include Watsons (Hong Kong), Sephora (France), Ulta (US), Claire's (US), Bershka (Spain), Sasa (Hong Kong), Urban decay (US), Forever21 (US), Lacura (German), Espoir (South Korea), Rossmann (German), etc. Especially, it has partnered with some popular Japanese brands, such as, Rosy Rosa and SHO-BI, etc.


Location: No 556, Jinbi Road, Biling Community, Pingshan New District, Shenzhen, Guangdong, China
Shenzhen Jialianyin focuses on product innovation and has launched many new products, such as, silicone-infused PU beauty makeup sponge, non-latex hydrophilic waterdrop shape sponge, color-changing beauty sponges, multi-functional rainbow latex sponge, etc. Coconut degradable makeup sponge is one of the innovative makeup tool solutions. In addition to the characteristics of a good makeup sponge, this one contains botanical ingredients so that it presents the color of natural coconuts. Without any chemical dyes added, it is degradable, eco-friendly and skin-friendly. It makes makeup more natural. For more information, please visit the given link.



Guangzhou Times Packaging is specialized in designing and producing paper boxes and plastic boxes, including all kinds of perfume boxes, gift boxes, lid and base boxes, rigid paper boxes, folding paper boxes, and soft boxes, etc. Since its inception in 2016, the company has always been focusing on packaging design aesthetics and process. Now, it can offer all kinds of the box design and craft designs. It has a diverse production capacity and can manufacture all kinds of rigid and soft packages. Especially, Times has a strict quality control system. With only 3 automatic machines production lines, it has passed ISO 9001, FSC Chain-of-custody, and G7 Master Facility Targeted Qualified. Now, its products are very popular in Asia, Europe, the Middle East, North America, Australia.


Location: Room 1219, No 960, Yuetian Building, Liberation North Road, Yuexiu District, Guangzhou, Guangdong, China
For Guangzhou Times Packaging, R&D and craft improvement is the constant pursuit. That is why it updates products regularly. The luxury gift packaging box for perfume oil is one of those new arrivals. Guangzhou Times Packaging is deeply aware that perfume boxes need both durability and aesthetic design. So, it launched a custom-made perfume box with a lid to protect internal products. The box is made from durable materials. At the same time, the surface design gives a visual appeal. To see more craft design, please click the above link.



Ouxinmay, which was founded in 2010, is a reliable and professional manufacturer of plastic tubes for cosmetics, pharmaceuticals, food and personal care products. With strong and diversified production capacity (factory covers an area of over 20,000 square meters), it can offer a wide variety of cosmetic tubes in different sizes, shapes, colors, styles with various cap options. In addition, it also offers different processing, including up to 8 color offset printing, 6 color silk screen printing, hot-stamping and labeling, etc. Its packaging products can be used for multiple purposes, cream, lip gloss, mascara, lotion, gel, Oil, etc. Now, Ouxinmay's products are sold to United States, Australia, United Kingdom, Korea, Japan, Italy, Canada, Germany, Vietnam, Malaysia, Thailand, Kuwait, Indonesia, India, Singapore and other countries and regions.


Location: No.3 101 Beixin Liuhua Road Huadong Town, Huadu District, Guangzhou, Guajngdong, China
Ouxinmay has strong passion for tube R&D. Recently, it has some new products available on market, including touchless roller massage tubes, massage squeeze tubes with metal zinc applicators, biodegradable sugarcane tubes, aluminum shiny tubes, etc. The following multi-shape tube is one of these new products that will meet numerous brands at 2022 Cosme Tokyo & Tech. This is a perfect container for cream and lotion. Due to the "physical memory" of the material, it can return to the original shape after being squeezed. The multi-shape style looks fresh and high-end. The cap is elegantly lacquered in metallic paint. If you are interested, please visit the link for more information.

Founded in 2008, Nicemay focuses on design, development and manufacturing of personal care and beauty equipment. Its products cover beauty & skincare, skin cleansing, hair removal, facial & body shaping, smart makeup tools, oral health, mother & baby care. With over 20 years of exploration and experience in the sector, Nicemay has been certified with BSCI, ISO9001, ISO13485 and had 300 patents. Now, it has an independent factory of 10,000 square meters and professional laboratory with 6 production line. Its main markets include America, Poland, Italy, Mainland China, Hong Kong, Thailand, Australia, Taiwan, Japan, South Korea. Nicemay has entered into partnership with many global brands, including YA-MAN (Japan), Sephora (France), Claire's (US), Combi (Japan), Collistar (Italy), ELLE (France), Hello Kitty (Japan), Sally Beauty (UK), Canet (Japan) and Westinghouse (US), etc.


Location: No.3, Lane 3, Jiazitang Road, Jiazitang Community, Guangming New District, Shenzhen, Guangdong, China
Nicemay is an efficient innovator based on its high sensitivity to industry trends. It introduces some new beauty devices for multiple purposes, for example, eye skin massage, facial cleansing, makeup mirror, therapy masks, etc. This article will briefly introduce RF eye massager with EMS function so that you get the first glimpse of some new products. This is a portable and travel-friendly product. It combines with radio frequency, EMS and photon therapy function. When using it with eye serum, it can rejuvenate eye skin and reduce wrinkles. This product is not designed exclusively for eye skin. The 4D treatment heads are also suitable for face. After use, users just need to put on the magnetic protect cover. To see more new products, please visit the link.



Related Products