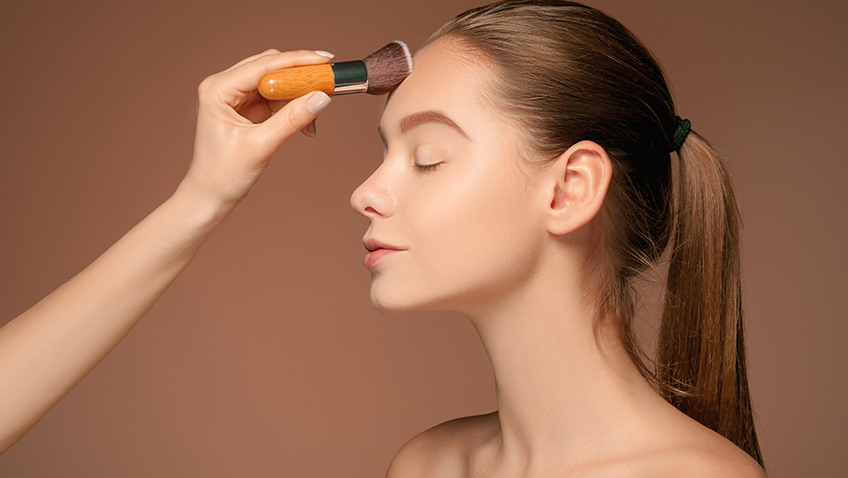 Makeup is supposed to make you look better, not worse. So why does it sometimes seem like your makeup is cakey and heavy?
Here, we will explore why your makeup might look cakey and offer tips on how to fix it.
Reasons Why Makeup Looks Cakey
A few reasons makeup might taste and look heavy are if it's not blended well, if there's too much of it, or if the wrong products are used together.
Not exfoliating your skin: If you don't exfoliate your skin before applying makeup, the dead skin cells on the surface of your skin can make your makeup look cakey.
Too much product: Sometimes, less is more when it comes to makeup. Using too much powder can settle into fine lines and pores, making your skin look cakey.
Not blending properly: Blending is key when it comes to applying makeup. It can look cakey and uneven if you don't blend your concealer properly. Makeup that is not blended well can cause creases.
The wrong type of moisturizer: If you have oily skin, using a heavy, oil formula-based moisturizer can make your makeup look cakey. So choose the right moisturizer!
Not using a primer: If you don't use a primer, your makeup can look cakey. A primer helps create a smooth makeup canvas, making it less likely to cake.
Not setting your makeup: If you don't set your makeup with powder, it can look cakey and heavy. Setting your makeup will make it stay in place and look less cakey.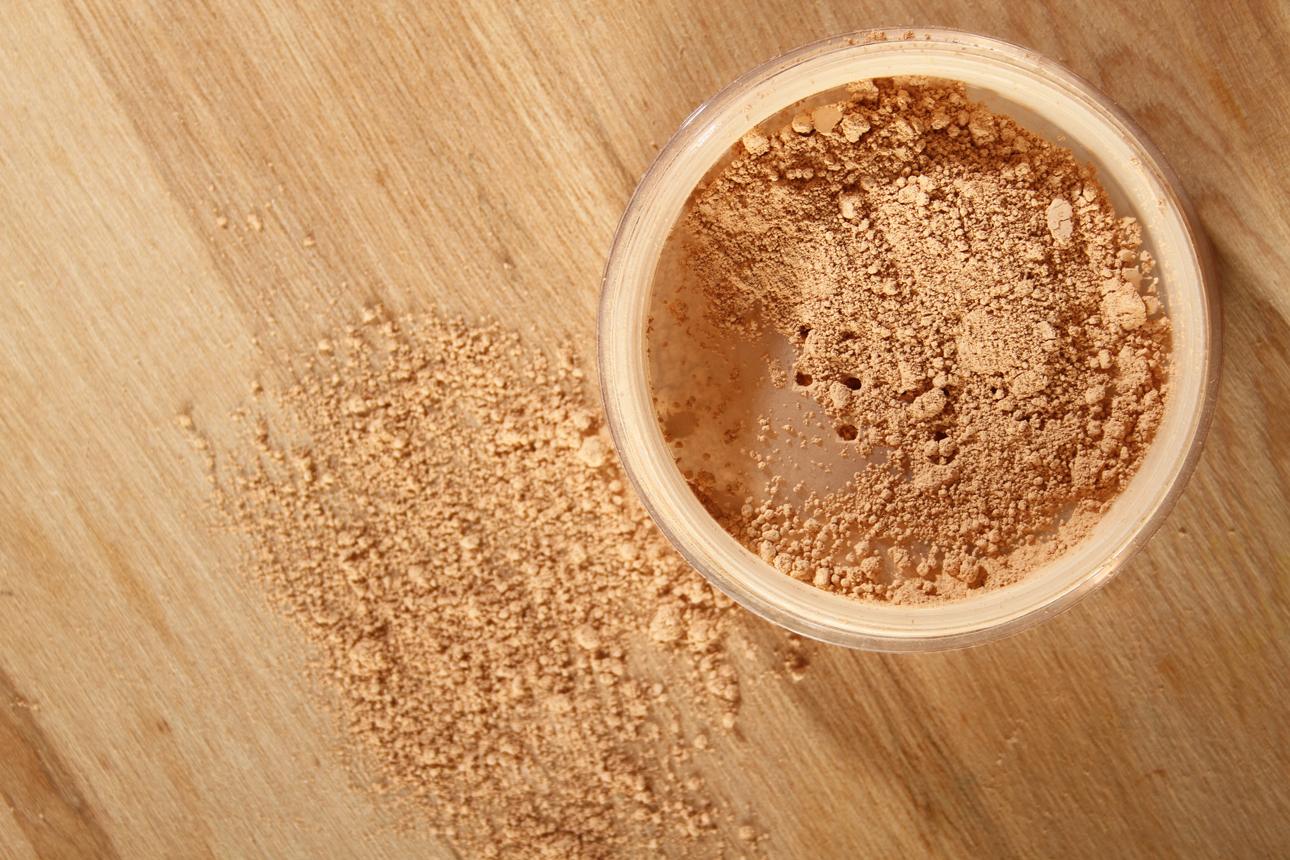 How to Fix Cakey Makeup: Tips & Tricks
Here are a few tips and tricks to fix Cakey Makeup:
Tip #1: Melt it with a setting spray.
One way to fix cakey makeup is to melt it with a setting spray. Hold the bottle of setting spray about six inches away from your face and mist it evenly over your makeup to do this.
The mist will help to soften and melt the makeup, making it easier to blend. You may need to mist it a few times to get the desired effect.
Tip #2: Keep blending.
Another way to fix cakey makeup is to keep blending. If your makeup looks cakey, it's probably because you've applied too much or you haven't blended it properly.
The key is to use a light hand and blend, blend, blend! Use a clean makeup brush or beauty blender to lightly buff the makeup into your skin until it looks seamless.
Tip #3: Don't skip skincare.
Another reason why makeup can look cakey is because the skin isn't properly prepped beforehand. It's important to cleanse, tone, and moisturize your skin before you apply any makeup. This will help to create a smooth canvas for your makeup and prevent it from looking cakey.
Tip #4: Finish with oil.
Another tip for preventing cakey makeup is to finish with oil. This can be done by adding a few drops of facial oil to your oil-based primer before you apply the makeup.
The oil will help to lock in moisture and prevent your makeup from looking dry or Cakey. You can also try using a setting powder that contains silicone or dimethicone, which will help to create a smoother finish.
Tip #5: Powder oily skin before foundation.
Cakey makeup can also be caused by oily skin. If your skin is oily, it's important to powder it before applying any face makeup. This will help to absorb excess oil and prevent your makeup from slipping and looking Cakey.
You can use a translucent or pressed powder that matches your skin tone. Apply it with a powder brush or sponge, focusing on the areas of your face that tend to be oilier. Then, proceed with your foundation as usual.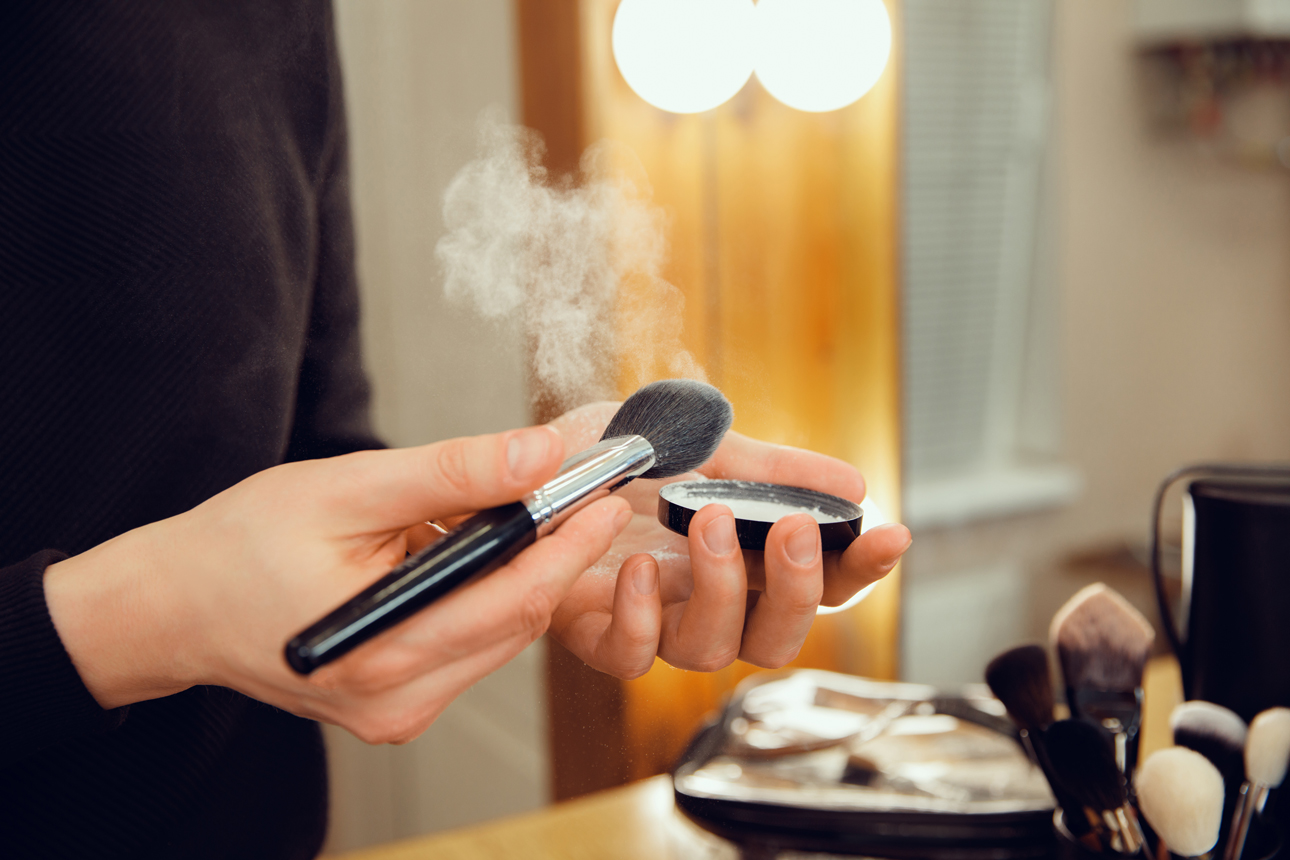 These are some tips and tricks to help you fix Cakey Makeup. If your makeup looks cakey, don't despair! Try one of these tips and see if it makes a difference. Chances are, it will!
Conclusion
So, what's the takeaway? Several factors can cause cakey makeup, but there are ways to avoid it.
By following these tips, you'll be able to keep your makeup looking natural all day long. We hope you found this helpful! If you have any questions or comments, please feel free to leave them below.
Thanks for reading!