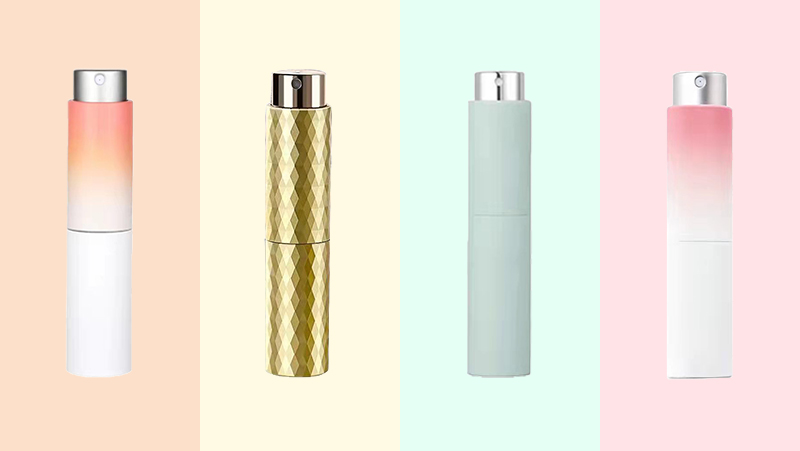 Today, applying perfume seems to be part of one's daily routine. The spray is a key component of a perfume bottle. It is no exaggeration to say that a sensorial and pleasant perfume experience usually comes from a well-designed spray. Wider, longer, or fine mists, a spray can offer different sensations.
At the
Beauty Düsseldorf
in May this year, Jinzhicheng is to share a new aluminum spray of perfume that is designed to delight you from multiple perspectives. With environmental awareness always in mind, Jinzhicheng integrates the concepts of recyclability, refillability and interchangeability into spray design.
"The new aluminum spray of perfume represents our commitment to the high-end and delicate design of spray for a perfect sensorial experience. We give priority to technological innovation. And we are working to make our world a better place by offering
recyclable and refillable spray solutions
" said Davin Du, Manager, Marketing and Innovation, Jinzhicheng.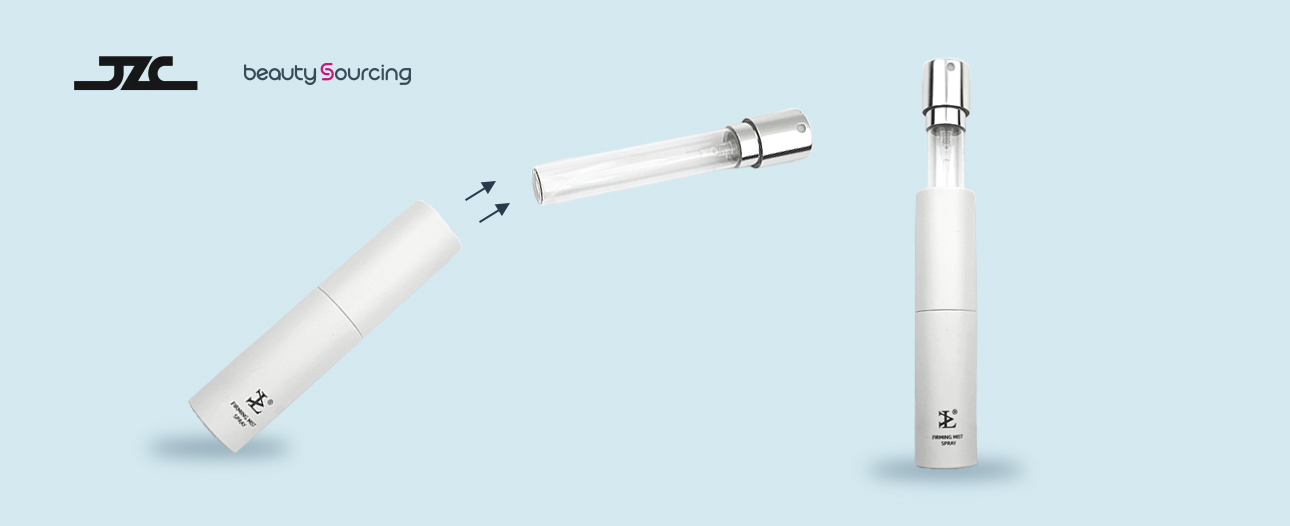 Jinzhicheng's latest
aluminum crimp spray pump
with a diameter of 13mm meets your needs for effectiveness and straightforwardness. You can apply the perfume to the target body part, for example, neckline. By dissociating the particles, the target application area is relatively wide and the fine mists immediately come to your skin, creating a new sensation. Overall, the precise and quick spraying increases the effectiveness of the application.

Another feature of this spray uses aluminum materials and is perfectly suited for refillable perfumes. The metallic look and smooth touch create a luxury sense. After being used up, the spray pump can go directly into the aluminum recyclable stream or is recycled along with the glass bottle without any further separation. But this may depend on the local capabilities. Or you can try other choices to support the circular economy. When designing the spray, Jinzhicheng follows the Centre Technique International de l'Embouteillage Verre et PET (CETIE) market standards so that the spray is removable and interchangeable. So you can easily remove the spray to refill the empty perfume bottles, or you can also screw the spray pump off and then screw it on another perfume bottle that follows the CETIE norms.

"With strong expertise in the fragrance category for more than 20 years, we are dedicated to embracing technological innovation to create VIP experience to customers and strive to achieve excellence in everything we do even in the design of every small part. The environment is always a big concern of us. For this, the spray is made of recycled materials and allows for refillability and interchangeability. We have stable sources of raw materials as well as a complete set of manufacturing techniques and strong warehouse capacity. So we can directly work with brands for new product development on a more flexible MOQ to achieve a win-win scenario"said Davin.
About Jinzhicheng
Jinzhicheng (Jiangsu) Packaging Technology Co., Ltd.
Jinzhicheng for short, is one of the top manufacturers in China dedicated to aluminum sprays of perfume. Through more than 20 years of development, it is especially specialized in manufacturing aluminum sprays of oral bottles and perfume bottles. Located in Huai'an, Jiangsu Province, Jinzhicheng has a stable source and warehousing of raw material aluminum parts. Besides, it is equipped with advanced manufacturing and testing facilities and strong technical forces. So various automatic production process from injection molding, screen printing, spraying and electroplating is available there. Now its products have been well received by brands in Europe, Australia, Asia, North America, Africa, Middle East, Latin America.
Related Products