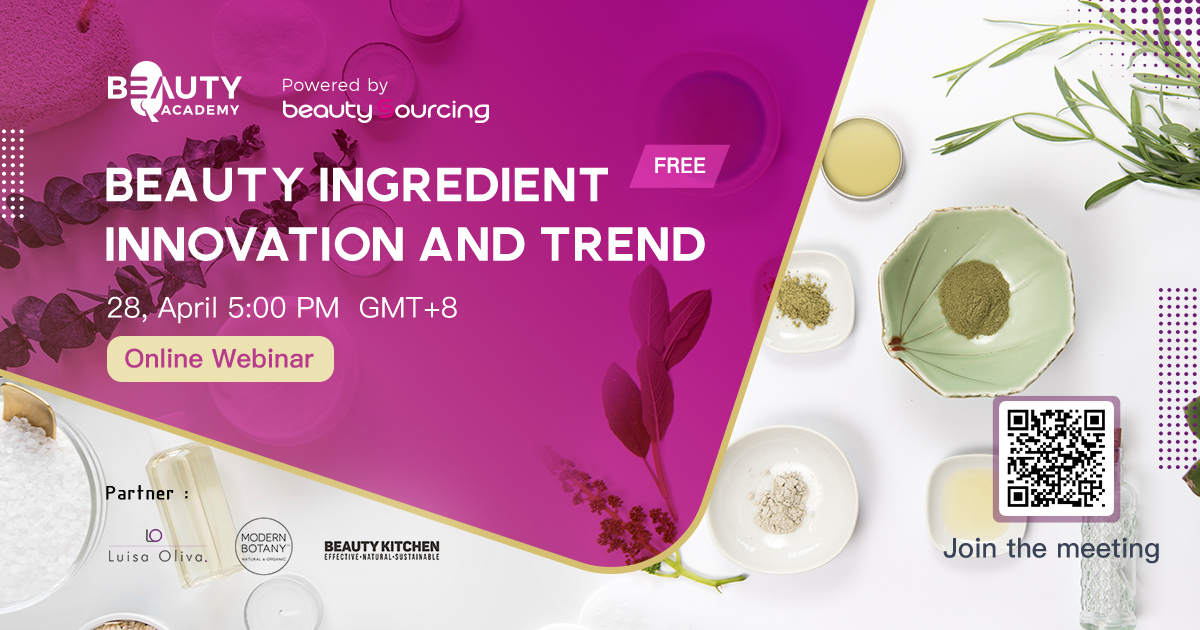 Every year, roughly 12.2 million tons of plastic waste is chucked into our marine environment. This is a terrifying figure that requires quick and immediate action, even in the beauty industry, which has been known to use lots of plastic especially in its packaging.
With today's consumer seeking brands that are both natural and transparent in their products, clean beauty, which has been a rising buzz across the beauty industry, is still riddled with controversy, confusion and more questions than answers.
Thanks to clean beauty innovations and trends, ingredients of beauty products these days are quickly changing to match consumers' sustainability lifestyle needs while preserving the environment and maintaining a good revenue stream.
Dehydrated Approach to Product Formulation
If you take a quick glance at the ingredients of many beauty products, you'll likely find that 'aqua' is first up on the list. Products such as shower gels and shampoos contain up to 95 percent of water, which is needed for the product to work well.
BYO water beauty is a new breed of beauty products that borrows ideas from the cleaning industry to create powder, just-add-water formulas for use at home.
The formula is sustainable as it helps save on planet-damaging emissions and creates less waste.
Another growing top-of-mind concern for consumers of beauty products is sustainability, though brands still need to ensure their product experience inspires and delights consumers.
Such add-water formats are not only easy to deliver alongside quirky user experiences and Instagram-worthy packaging, but they're also nailing multiple sustainability touch points.
The mix-and-go element of such products adds a fun and easy DIY element, which taps into a desire for the consumer to have greater control over products and experiences.
Many skincare brands are taking this dehydrated approach to product formulation thereby launching beauty products with the DIY element in mind.
Sustainable Packaging
Speaking in a webinar dubbed Beauty Ingredient Innovation and Trend by Beauty Sourcing, Jo Chidley, founder of Beauty Kitchen, said that 95 percent of beauty packaging is thrown away after just one use. This amounts to about 120 billion units of cosmetics packaging that is wasted.
The next sustainable beauty requires products that are not only natural and sustainable but are also green. Creating such products will sell more with consumers, who are seeking brands with multi-attribute products that have these three aspects in them.
In Europe, there's more focus on what's in the beauty product compared to what isn't. Recent legislation also requires that brands market their products while talking about its composition more than what it doesn't contain. For instance, you won't find packaging that's labeled 'free from parabens'.
Consumers are savvier about product ingredients and packaging. If your product has a tiny amount of natural ingredients, they can easily get wind of it, which can be detrimental to your brand.
It's important to use natural ingredients responsibly as consumers look more into humanitarian and planetary efforts. Brands should think People, Planet and Profit, which will help them become the brands that consumers believe are doing the right thing.
Return, Refill, Repeat
The Ellen MacArthur Foundation revealed in a report that plastic in the oceans will outweigh fish by 2050. Part of the reason for this is the 20-fold increase in plastic use in the last 50 years, which continues to rise, even though we don't use nearly as much plastic as we could.
Chidley believes that beauty brands need to let consumers know that they're accountable not only for sustainable ingredients through their formulations, but also how they use waste ingredients and their carbon footprints.
It's possible to recycle packaging but that's not the most effective way of managing the problem.
Beauty brands need to measure what they're doing and transfer such data to consumers as proof of their accountability and invite them to join in their sustainability journey. Examples of brands that are doing this include Antonym, which uses bamboo in its products or Ginkgo Bio and Robertet who use yeast.
Products and packaging that are made from renewable sources fulfill the consumers' natural and ethical criteria by which they judge brands. Ultimately, the brand will enjoy longevity.
With the Return, Refill and Repeat program, beauty brands can ensure that their packaging is returned to be rewashed using the highest hygiene standards, and then reused by the consumers.
This process not only lowers the barriers to entry but also saves money, reduces waste and keeps limited resources flowing in continuous use. Plus, customers get the convenience, choice, value for money and to buy more good while brands and retailers enjoy more customer loyalty, increased market share, profitability and meet sustainability targets.
Applied Biotechnology and Pharmacognosy in Beauty
A Neilsen research and Harper's BAZAAR poll both found that beauty industry consumers are more willing to spend on brands that offer more natural and objectively simpler products.
However, while natural is the way to go to achieve sustainability, it's not strictly adhered to by all as challenges like limited natural resources and unintentional adulteration of ingredients comes into play.
Fortunately, biotechnology and pharmacognosy offer viable solutions that can help beauty brands offer the highest quality, natural ingredients in their products to their consumers.
Pharmacognosy is key at the moment. It's basically the study of medicines derived from natural sources, and considers the whole project lifecycle from using a traditional herb to an ingredient used in the supply chain.
Dr. Simon Jackson, Founder and Director of Dr. Jackson's brand, said while speaking in the Beauty Ingredient Innovation and Trend webinar that pharmacognosy is more relevant because people want quality products. Consequently, brands need to show the efficacy of the ingredients in their products.
Biotechnology, which is about using biology to solve problems and make useful products, has been partnering with beauty for some time now. Biotechnology based ingredients are useful to keep the natural status of the beauty products while maintaining the natural state of the cosmos.
For example, currently there's high demand for natural products especially since the global COVID-19 pandemic began, and there's been huge uptake in the cosmetics and pharmaceutical sectors. The problem here is that while there's huge demand, it's not possible to satiate it using all natural, raw plant ingredients. Instead, growing such ingredients using biotechnological processes like botanical tissue culture ensures there's a stable supply of eco-friendly ingredients that won't be impacted by fluctuations owing to seasonality.
Clean, Natural, Organic and All-Green Formula
According to Luisa Oliva, a pharmacist, R&D and International Cosmetics technical marketing consultant, brands need to focus on minimalist formulas and ensure that each ingredient has an important function in the formula.
As a starting point, Oliva recommends 10 sophisticated ingredients, which are as natural as possible, easy to trace where it was made, the part of the plant that was used and its function. It's also important for beauty brands to use natural preservatives from the plant and eco-packaging to conserve the ingredients.
Eco-designed beauty brands with green, clean and safe ingredients are more desirable to consumers of beauty products than chemically designed products. If possible, Oliva advises that such brands use vegan, green formula with several vegetable oils and extracts.
Oliva believes that brands should take a holistic and mystic approach with as organic and eco-certified actives as possible, which are ideal for the clean, natural ingredients used in beauty products going forward.
Wrapping Up
Clean beauty comes with multiple benefits for consumers, brands and the environment. However, businesses need to do their part in eliminating single-use plastic, efficiently using the planet's precious resources and taking greater responsibility for the waste it creates.
These few current trends and innovations in the beauty industry are a step in the right direction when it comes to sustainability and the bigger picture of a world with beautiful people and zero waste.